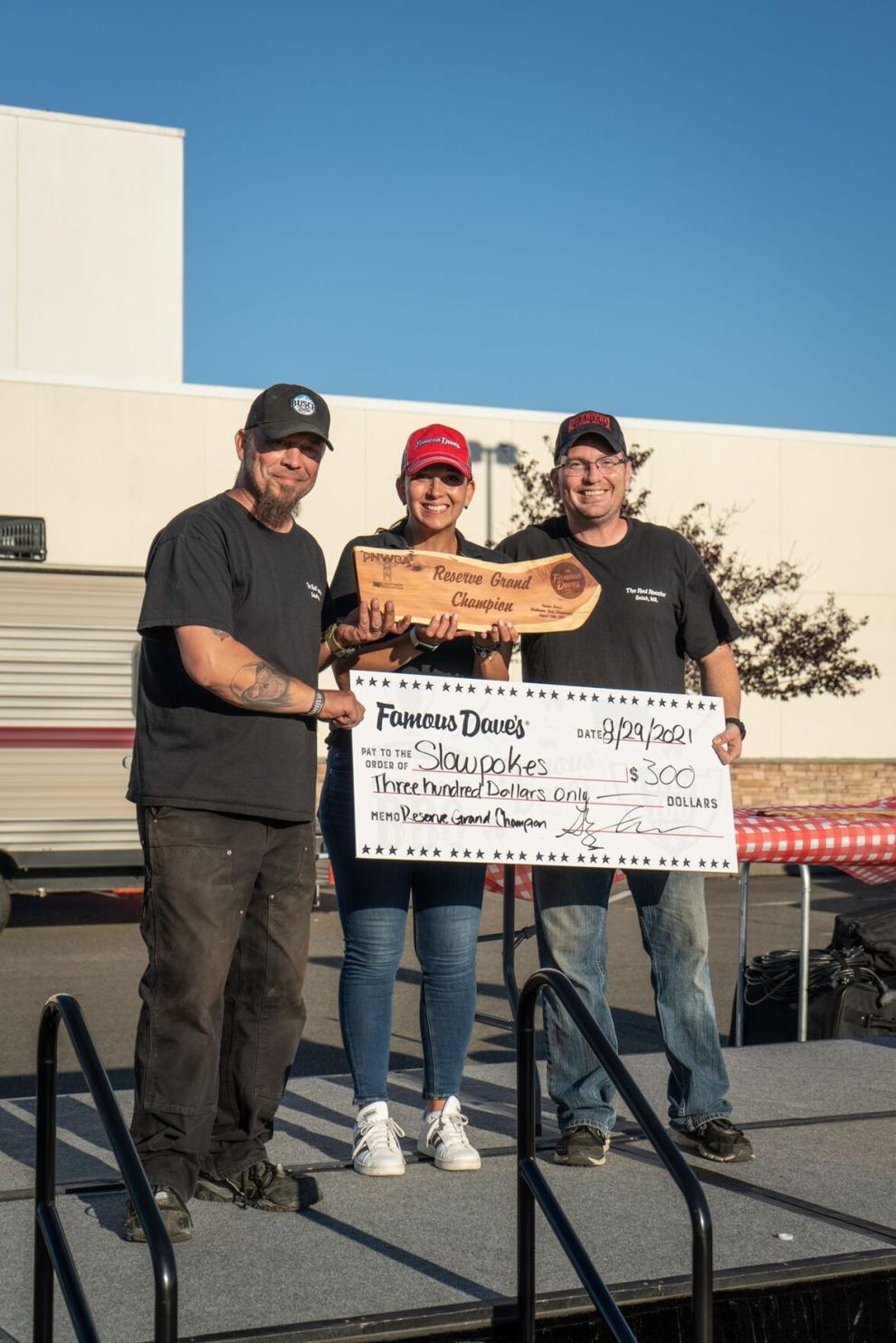 Things heated up in Everett at the inaugural Famous Dave's BBQ competition as pitmasters showed off their skills on Sunday, August 29.
The challenge reached a fever pitch with two top-place contenders and a 15-year-old smoking out competition by winning an appetizer contest and the chance to be featured on the menu at select Famous Dave's locations.  
Out of 25 barbecue teams from around the state, a panel of Kansas City Barbecue Society (KCBS) judges made selections from three main categories including chicken, pork ribs, and brisket. The resulting winners were Woodland's RJ's Smokehouse for the grand champion title and Yakima's Slowpokes for the reserve grand champion title.
Awardees received cash prizes, a trophy, and a chance to participate in the Jack Daniels World Championship Invitational, and the World Food Championships televised food event.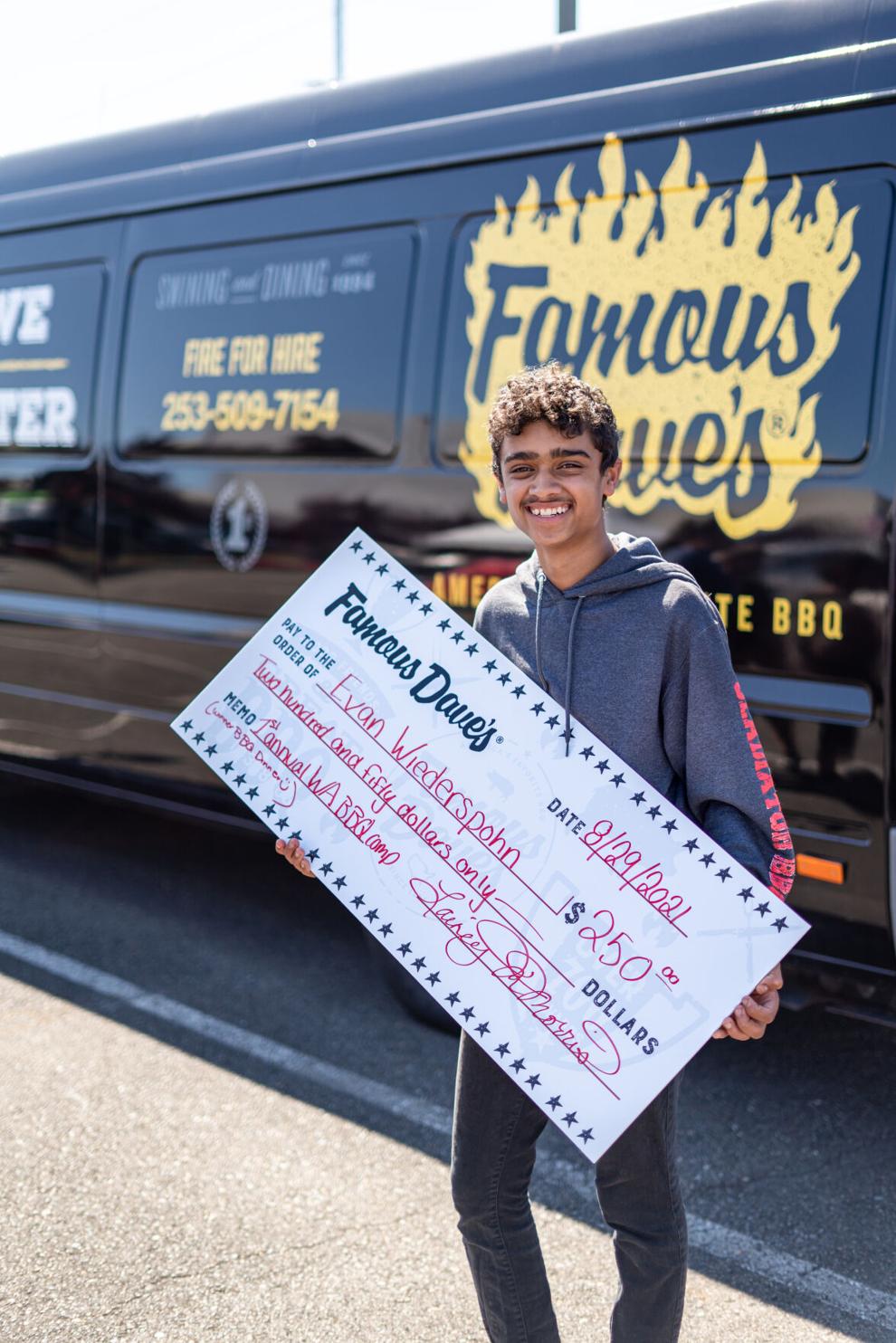 Evan Wiederspohn, a 15-year-old representing Gladiator BBQ in Arlington, had the distinct honor of being chosen in a blind taste "Put It On The Menu" challenge by celebrity judges Mike McCloud and Elaina Morris.
With a BBQ Mac Cup Pull-A-Part appetizer, Wiederspohn not only won $250, but had his dish placed on the menu at a number of Famous Dave's restaurants. 
"I went to Famous Dave's and tried just about every side and appetizer on the menu to navigate and figure out what ingredients they used and what they were missing on the menu," said Wiederspohn in a release. "I worked really hard on making the dish; it was something I was really proud of. Then I won and that was mind blowing. Having something on the Famous Dave's menu is a dream come true. I never thought that would happen. It's crazy to see everything I've worked for come to life."
Pitmasters can look forward to entering their smoking skills in next year's competition.
---