The roaring summer lingers on during the month of August, where the sun is hot and the days are as long as the berries hang on. Blueberries are summer's final berry to ripen, serving as a bittersweet reminder to me that, with them, the fresh and bright growing season is just weeks away from its close.
All is not lost with the blueberry's arrival, however. The summer still cultivates glorious produce, tomatoes, and corn clear into September here in the Pacific Northwest. Our relatively moderate climate yields a treasure trove of goodness longer than in other areas of the country.
Brave the ovens for a shortbread crumble. A baking session after the heat of the day, with the windows open until 11 p.m., is exactly what this recipe is made for. It's also a wonderful way to use frozen blueberries if you are lucky enough to squirrel some away for a summer treat in the middle of a gloomy January day. So, make sure you head out and pick blueberries this August.
Blueberry Shortbread Crumble
Prep time 15 minutes
Bake time
45–55 minutes
Makes one 9×13 dish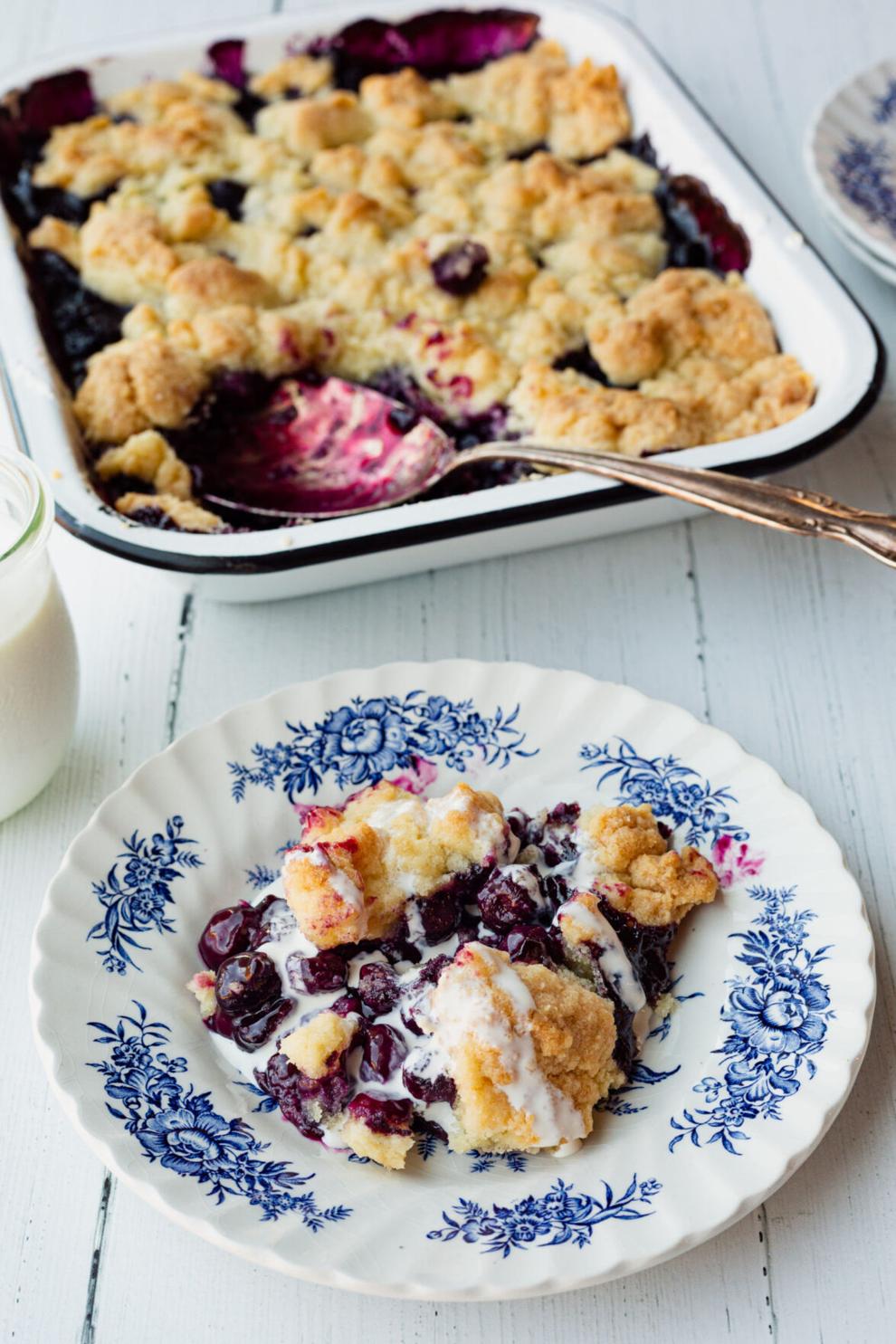 BERRY FILLING
Ingredients
6–8 cups ripe, clean blueberries
½ –1 cup sugar, depending on the sweetness of your fruit
¼ cup corn starch
The juice of 1 lemon
Pinch of salt
CRUST
Ingredients
1 cup soft butter
1¾ cup flour
½ cup sugar
Pinch of salt
TOPPING
Ingredients
Preheat the oven to 350 degrees. In the 9×13 pan, place the fruit, sugar, corn starch, lemon juice, and salt. Mix thoroughly.
To make the crust, either in the work bowl of your food processor/stand mixer or by hand, pulse/mix the butter, flour, sugar, and salt until large crumbles form. Evenly spread the large crumbles across the fruit, and bake 45 to 55 minutes until the fruit filling is bubbling and the crust is golden brown. Serve warm with cold heavy cream drizzled over top.