Eastsiders will rejoice this summer with these stunning outdoor patio options — no need to drive over the bridge. From unprecedented waterfront views of Lake Washington, to patios with umbrellas and local neighborhood gems, these outdoor escapes will provide ultimate Vitamin D along with your al fresco experience. 
Photos courtesy of their respective restaurants
Beardslee Public House | Bothell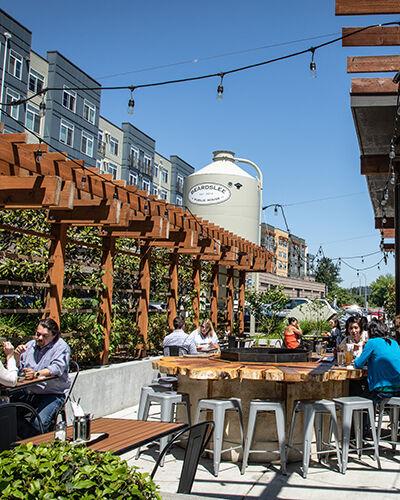 John Howie's Beardslee Public House in Bothell offers the perfect outdoor escape for families and sun-seekers looking for Pacific Northwest eats and world-class signature brews. The patio features planters crafted from barrels that grow both hops and assorted herbs. Grab your friends and huddle around the crown jewel, which seats 15 around a hand-crafted gas fire pit.
Bakes Place | Bellevue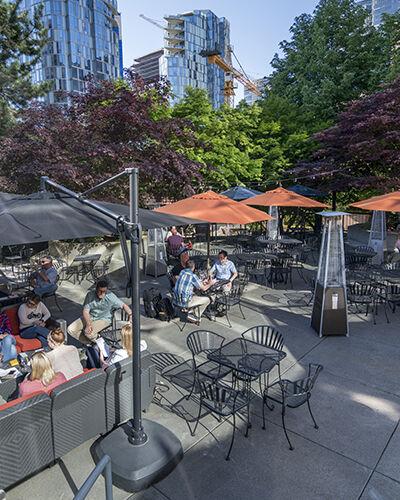 The Eastside's largest patio space offers guests the perfect outdoor environment to kick back and enjoy live music, patio games like giant Jenga, and drinks from the impressive cocktail program that includes more than 180 bourbons, whiskeys, and the like. On chillier days, guests can warm up around fire pits and stay covered under the heated whiskey bar.
W Hotel – Living Room | Bellevue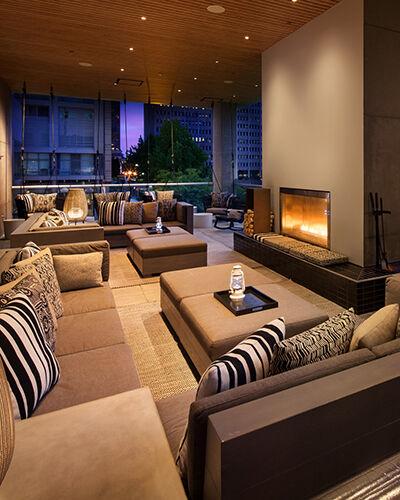 In the heart of downtown Bellevue lies an ultra-chic outdoor lounge that is the place to see and be seen. Hungry? W Bellevue has you covered with food from James Beard Award-winning chef Jason Wilson's Lakehouse Restaurant. With newly installed heaters, guests are covered year-round to enjoy this fully covered urban destination. Dogs are welcome, so bring them along.
El Gaucho | Bellevue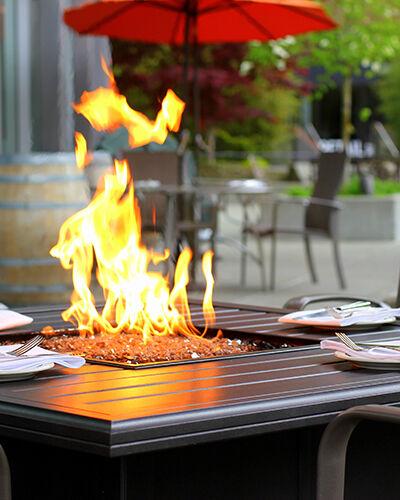 Escape the bustling business district of downtown Bellevue, and discover a quiet and relaxed patio with custom tabletop fire pits, ensuring warmth in any condition. Slice into El Gaucho's signature steaks from local farms and Sound Sustainable providers while being surrounded by beautiful landscaping and big grassy lawns.
La Parisienne French Bakery | Bellevue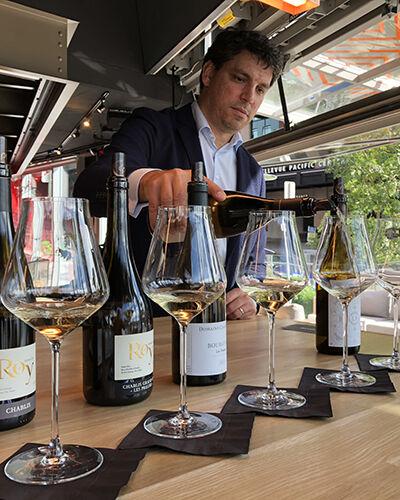 La Parisienne Bakery, located inside the Soma Towers in downtown Bellevue, offers guests an unprecedented glass pour selection of more than 120 different bottles and French pastries led by award-winning chef Orphée Fouano. On sunny days, staff pull up the garage-style doors so you enjoy the indoor-outdoor escape with a glass of wine (and pastries).
Daniel's Broiler | Bellevue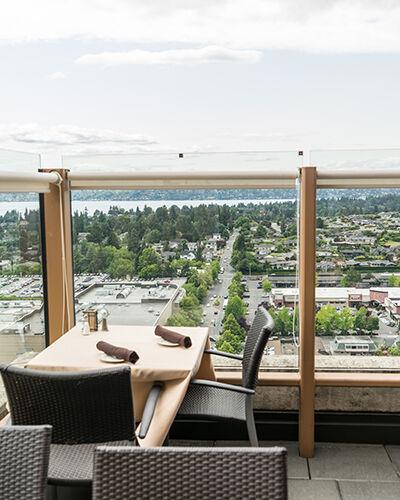 Perched on the 21st floor of the Bank of America building, Daniel's Broiler Bellevue offers guests soaring views of Lake Washington, the Olympic Mountains, downtown Bellevue, and the Seattle skyline while enjoying USDA Prime steaks and a selection of high-end spirits from
the Prime 21 Spirits Lounge. This is the place to go to impress your guests.
Joey Restaurant | Bellevue / Tukwila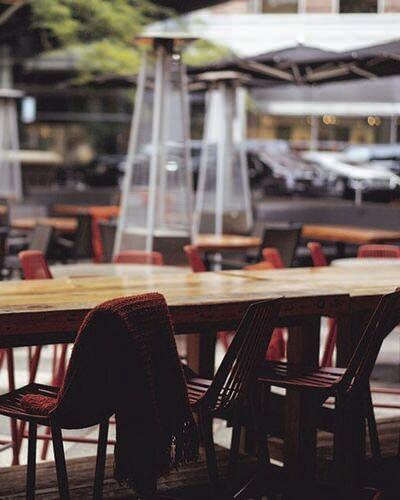 Joey Restaurant, located in the vibrant epicenter of Lincoln Square, offers guests a polished, urban outdoor escape with group seating, outdoor heaters, and picnic-style lights hanging throughout, giving the space warmth and coziness in the bustling downtown area. Expect great people-watching combined with eclectic eats and cocktail pairings.
Ascend Prime | Bellevue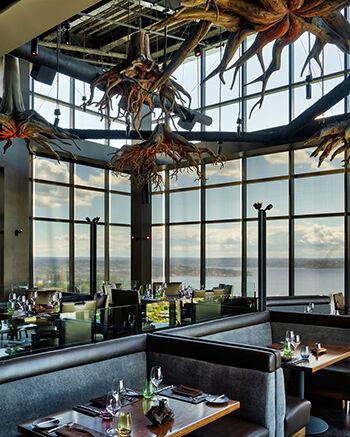 This sky-high steak and sushi restaurant is setting the bar for fine dining on the Eastside, offering imaginative dishes and exceptional service. Ride 31 floors up inside Lincoln Square South, and you'll find yourself in the clouds overlooking Bellevue, Lake Washington, the Cascades, and the Seattle skyline. The main patio is open all year on sunny days, with two more on the west side slated to reopen in July.
Water's Table | Renton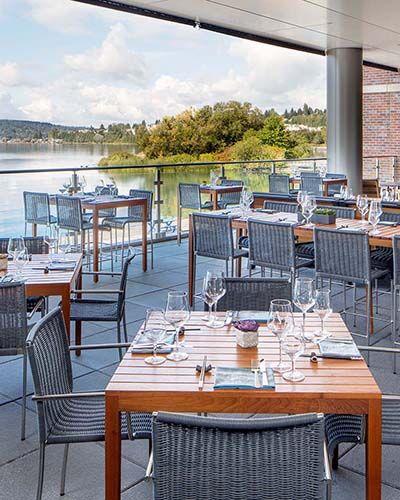 South of Bellevue, guests can experience lakeside luxury at Water's Table in Renton. The patio sits on the second story, overlooking Lake Washington, Mercer Island, and a peep of Seattle's skyline. Diners can enjoy a Pacific Northwest menu led by Andrew Cross bringing a farm-to-table experience. Full after your meal? Take a stroll at Coulon Memorial Beach Park just outside the restaurant. The food is great, and the views are stunning.
Newcastle Country Club | Newcastle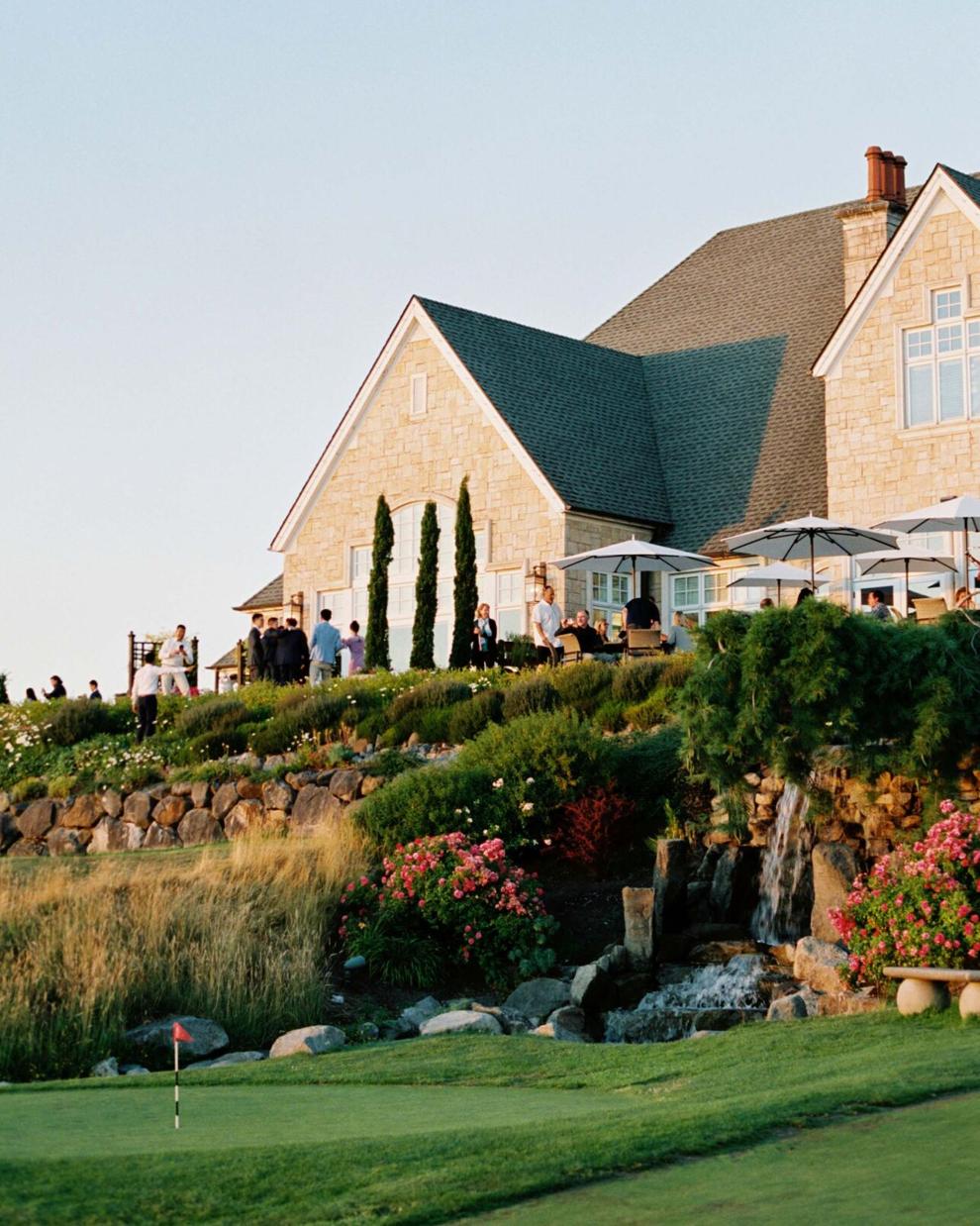 One word — breathtaking. The views from the Calcutta Grill at Newcastle Country Club make every scene look like a postcard that would say, "Wish You Were Here." If you're up for it, bring your clubs, as there is no venue that offers a more picturesque Pacific Northwest course.
Pro tip: Every evening from May through September, a bagpiper plays at sunset. 
Masa Mexican Kitchen & Cantina | Issaquah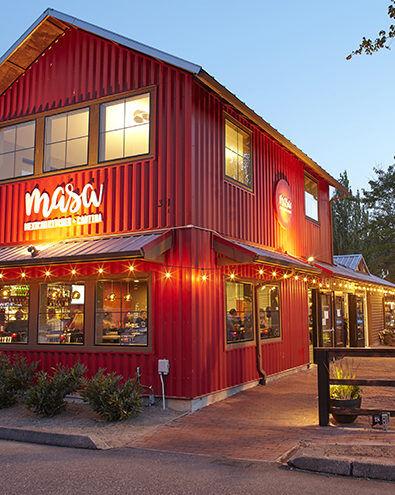 Masa Mexican Kitchen & Cantina in Issaquah's Gilman Village serves up homestyle Mexican food and inspired cocktails made with juice freshly squeezed-in house. This neighborhood spot is kid-friendly and offers an inside-outside dining experience on sunny days and a full outside patio area. And it's dog-friendly!
Tutta Bella | Issaquah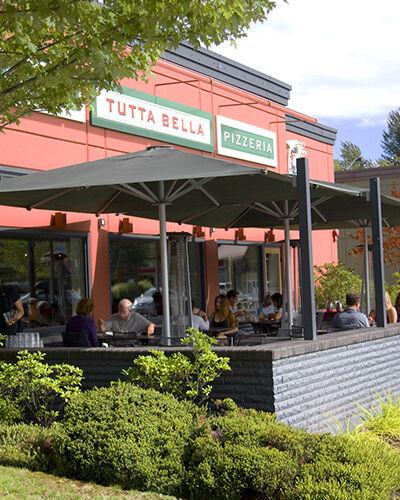 There's something special about eating Neapolitan-style pizza on a patio — maybe it's because it transports us to Naples, Italy, where pizza was invented. Tutta Bella, located in Issaquah, offers guests a beautiful outdoor patio with potted plants to give a veranda feel and large umbrellas to block off direct sun. Those in Bellevue also can check out the Crossroads location.
Spark Pizza | Redmond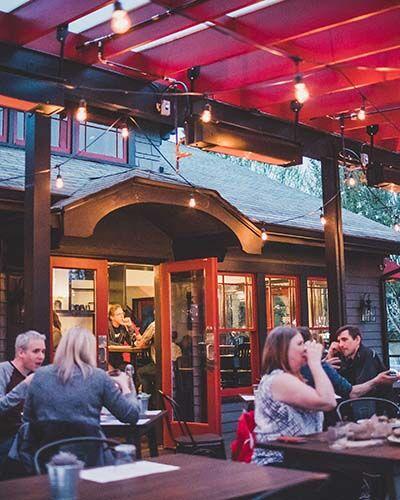 The newly opened Spark Pizza located in Redmond offers wood-fired pizza with an extensive beer and wine list. The outdoor patio is lined with beautiful cherry trees and stringed lights and is covered for those potential rainy days during the summer. On chillier days, blankets and heaters are available to keep you nice and toasty. It also is dog-friendly.
Other Outdoor Dining Winners
Woodmark | Kirkland
The Woodmark has two dining options with stunning views — Beach Café and Carillon Kitchen. Dine, and then paddle it off in a kayak afterward. Yes, it's that close to the beach. You might as well carve out time to hit the
water, too!
The Commons | Woodinville
Give us the BLTA during happy hour with a good brew, and let us soak in the sun.
Isarn Thai | Kirkland
Spicy food and sunshine. Yes, please. Bring on the heat.
Flat Iron Grill | Issaquah
You can grill steak at home, or let them do it way better and enjoy your steak outside with a glass of wine and zero effort. Done.
Cactus | Kirkland
Because what's better than nachos, margaritas and people watching downtown?
Central Bar + Restaurant |

 

Lincoln Square South
Strings of lights overhead make you feel like you are sitting outside somewhere very special. Oh, wait. You are. Head to Bellevue for this Instagram-worthy outdoor dining experience.