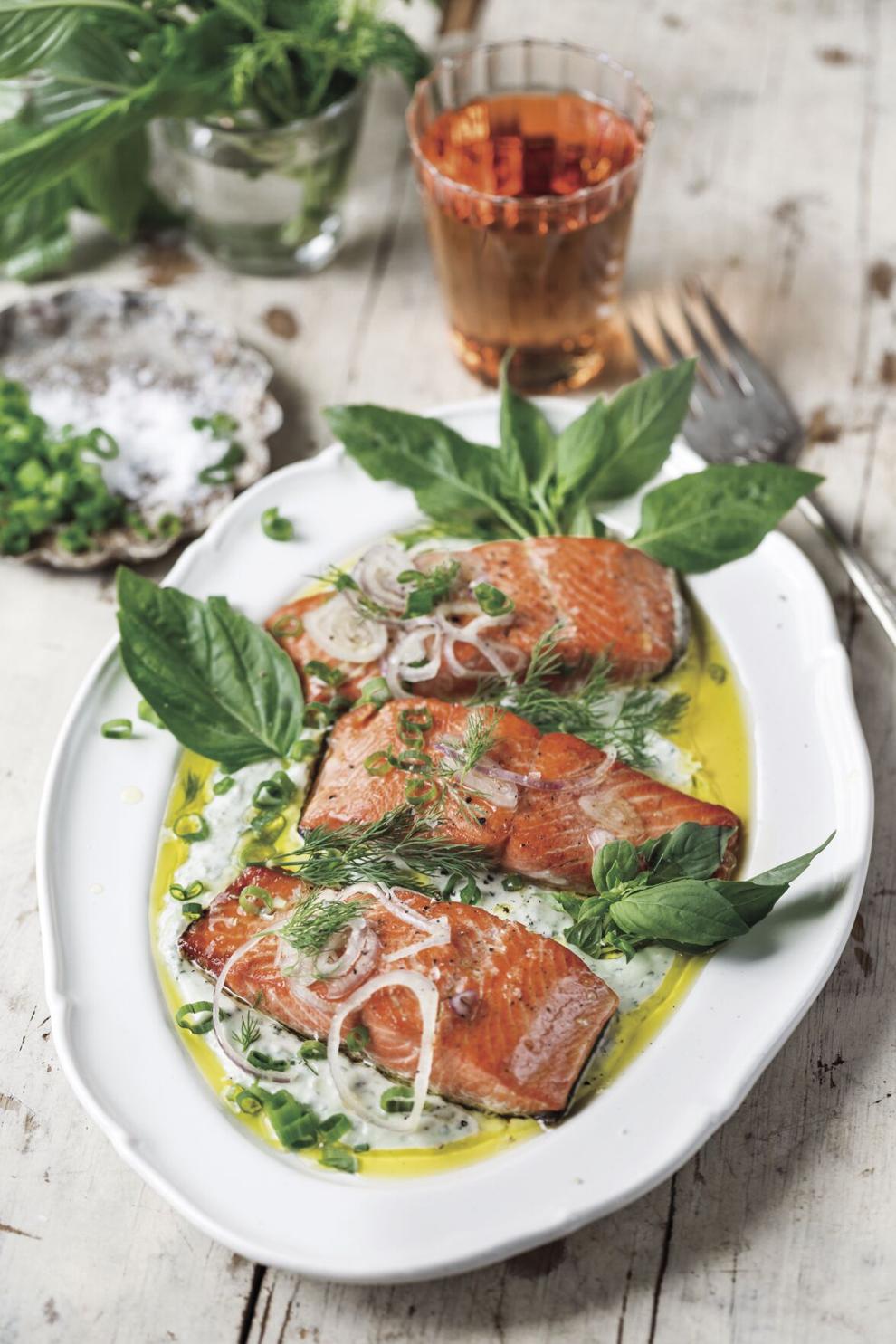 Salmon is an easy weeknight meal you can get on the table so fast that you might be done preparing it more quickly than a pizza could be ordered and delivered. This is a healthy and filling Northwest favorite that tastes best when using (preferably) wild salmon. Let's get to cooking.
Salmon
Serves 4
Prep time 10 minutes
Cook time 10–12 minutes
1½ to 2 pounds salmon fillet
1 tablespoon olive oil
Salt and pepper to taste
Herbed Yogurt
1 cup Greek yogurt, full fat
1/2 cup chopped basil
1/2 cup chopped dill
1/2 cup chopped green onions
Salt and pepper to taste
2–3 tablespoons olive oil
1–2 tablespoons lemon juice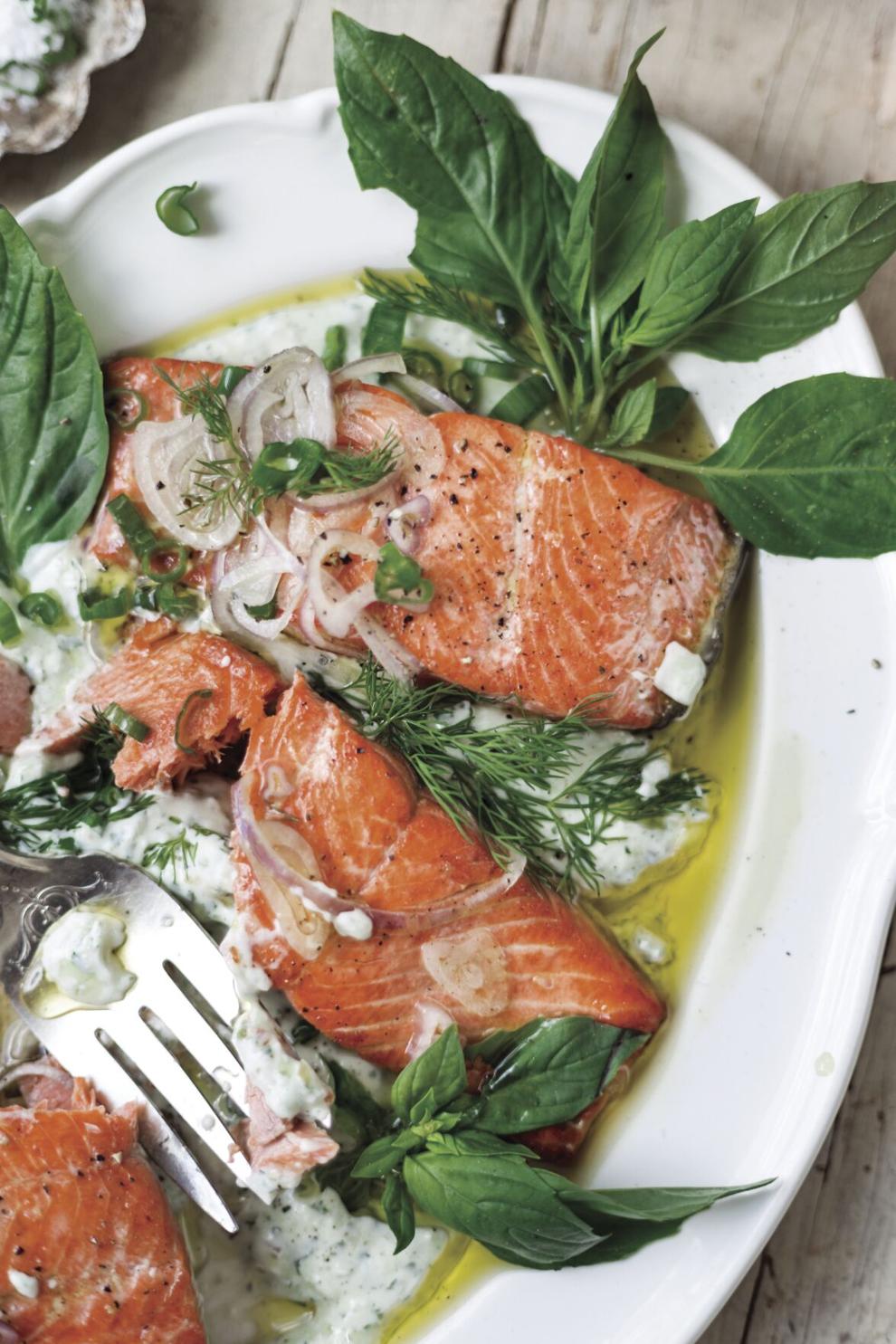 Method
1. Heat a large sauté pan over medium-high heat. Slice the salmon into 4 portions. Add the olive oil to the pan, and season the salmon with salt and pepper.
2. Place the salmon flesh side down in the pan. This style of searing will ensure a glossy, caramelized salmon top. Cook for 4–5 minutes, and adjust the heat if the pan gets too hot.
3. Carefully flip the salmon, and continue cooking another 4–5 minutes, or until the salmon has reached your preferred internal cooking temp. We prefer our salmon just under well-done. The flesh flakes and is opaque without being overcooked.
4. While the fish cooks, prepare the herbed yogurt. Combine all ingredients in a food processor, and pulse just a few times to bring it all together. Spoon the yogurt onto a plate, and place the salmon on top. Serve warm or cool. Leftover salmon folded into the yogurt makes delicious salmon salad sandwiches the next day.