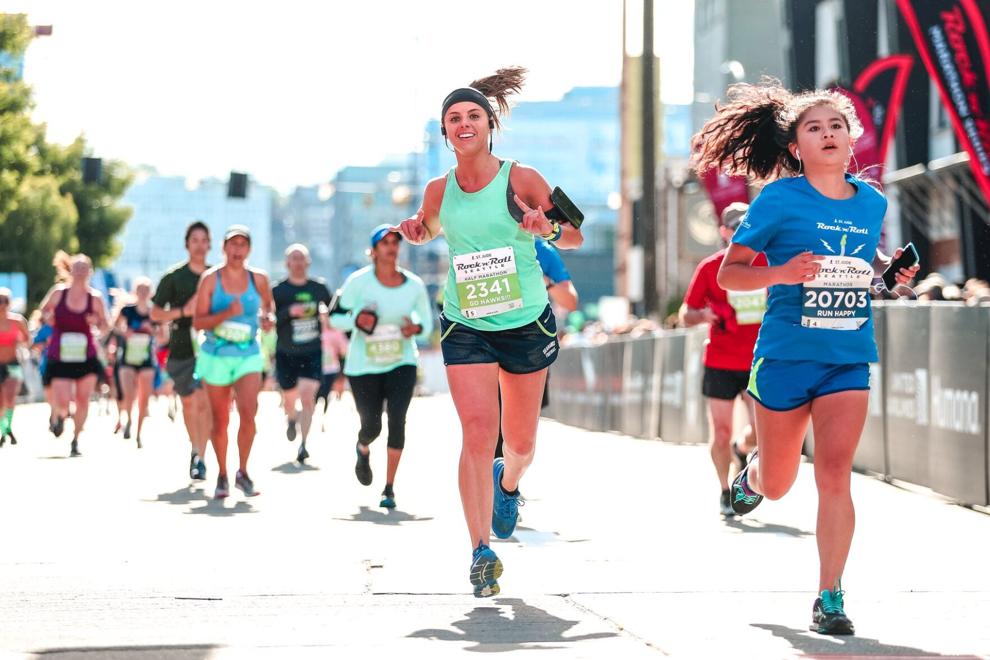 Owing to COVID, it's been three years since St. Jude's internationally famous, locale-hopping Rock 'n' Roll Running Series made a stop by Washington.
For its comeback, the multiday event is setting its home base up not in its traditional go-to, Seattle, but Bellevue. (According to race director Jeff Orswell, Seattle, which has served as the Washington location for the last 13 years, declined to host, citing law-enforcement challenges.)
In response to the initial hosting inquiry, the City of Bellevue compiled a team of stakeholders, parks and recreation leaders, and others to discuss the opportunity — and it became clear that hosting the race would work as a great showcase for what Bellevue had to offer, Visit Bellevue Executive Director Brad Jones said.
"We looked at each other, and one thing after another worked out," Jones said. "We're really happy to be the host here in 2022."
This year, the Washington edition of the Rock 'n' Roll Running Series is slated for Sept. 3-4 — aka Labor Day weekend — and will include a half marathon, 5K, and a route for kids, alongside numerous live music performances and other local-art showcases. (Attendees don't have to run to be included.) Event headquarters will sit at Bellevue Downtown Park, with the finish line opening up into a festival; participants can raise funds for St. Jude Children's Research Hospital as they train.
Based on the most recently available registration numbers, Bellevue's economic development manager, Philly Marsh, said the City anticipates event-related business sales close to $5 million and local taxes coming in at around $120,000 — a major boost after a COVID-related downturn by which no city has been untouched.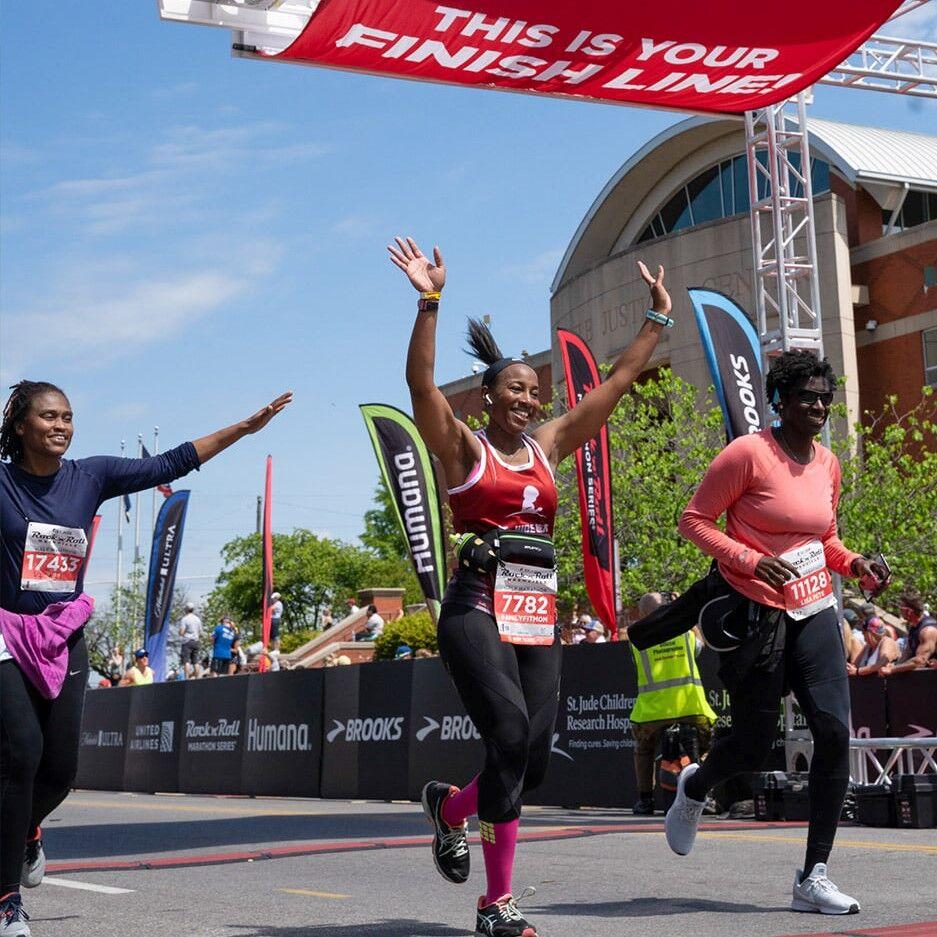 "From a hospitality perspective … this is a huge boost and a huge opportunity to get back on the global stage — particularly with this series, having 6.7 million in total social following," Marsh told 425. "That not only shows off our destination from a tourism perspective, but also helps economically as well, getting Bellevue's name out there."
Race director Orswell, who lives in Kirkland but was a Bellevue resident for 16 years, said he's looking forward to bringing the event to a welcoming — and growing — city, and highlighted Bellevue Downtown Park as "one of the most spectacular start-finish venues in our series."
"We're working hard to build an event that is really going to wow people on the Eastside," he added.
To help accommodate the expected-as-of-late-June 5,000 overnight attendees and 10,000-plus participants, the City has a special events committee encompassing police, fire, and transportation personnel that will narrow down safety concerns, routing decisions, and more as the event draws nearer, digital communications coordinator Claude Iosso told 425. Marsh added that the City also has partnered with The Bellevue Collection to augment parking for non-overnight participants, with Jones noting that the City recently began coordinating with local businesses to assess concerns and needs such as foot and car traffic upticks.
"Labor Day weekend tends to be a little slower … so we're excited about having a little bit more of a robust Labor Day than what we would typically have in the city," Jones said.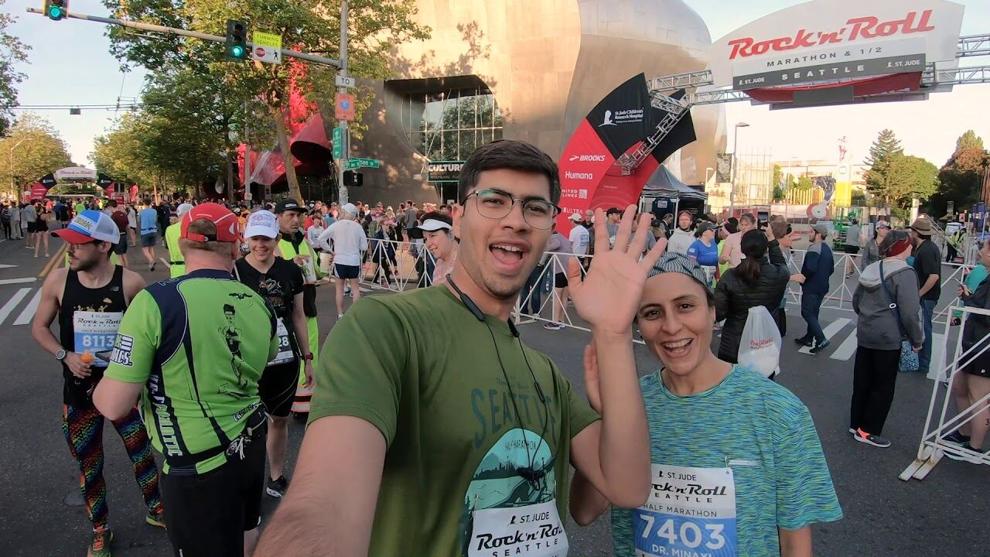 As for hosting again in the future, Bellevue officials say they're open to the idea.
"We're gonna huddle up afterward to see if it works and (talk about) how everything went, and talk about future iterations of it," Jones said.
What's certain for now, though, is that the race will provide a much-needed economic stimulus.
"This event is really an opportunity to draw people from all over the world who participate in the series to Bellevue, and to help with our tourism recovery in our postpandemic world," Marsh said. "It's kind of welcoming the world to Bellevue again."
The event also will be helpful to a city looking to nurture its current growth, Jones said.
"Visitor spending is always the thing people talk about, and that's very important to us," he said. "(But) for us, the visibility and the awareness of Bellevue as a destination (are) equally important. Just by being able to host an event like this, and extend that message outward, it's important from a tourism perspective. As we go after hosting future conventions and meetings and other special events, we can point back to a success and being able to do it successfully — and being a desirable place that people want to be."
Get more information about the event here.
This article originally appeared in the September 2022 edition of our sister publication 425 Business.