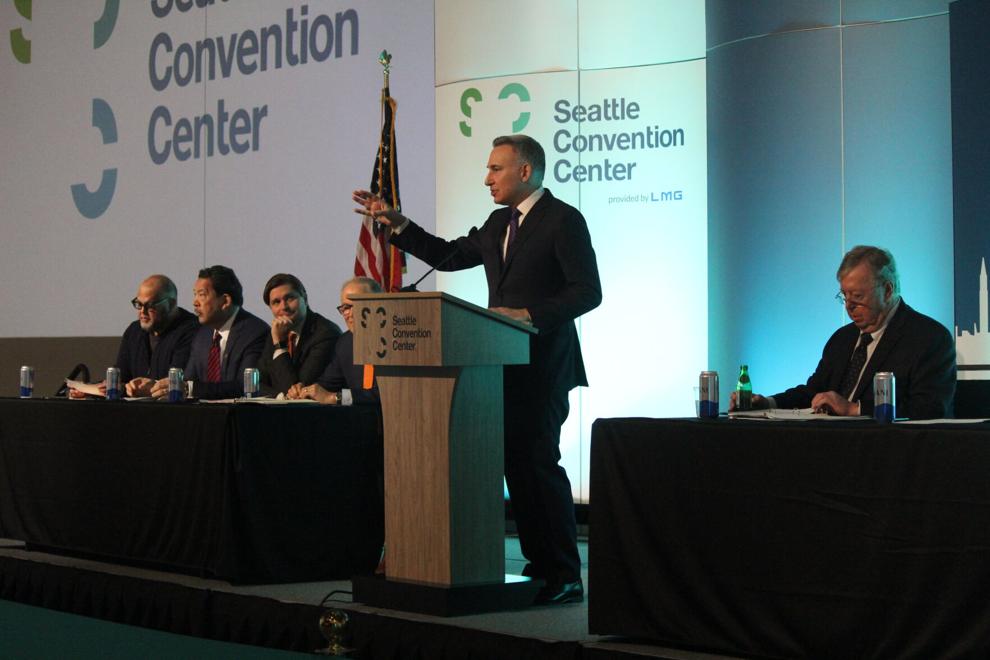 Officials celebrated this morning the opening of Summit, the Seattle Convention Center's $2 billion downtown addition, with a ribbon-cutting ceremony and some words from key voices in the project. 
The development, which began construction in August 2018, is the U.S.'s first high-rise convention center. It will almost double the SCC's capacity, its 573,770 square feet including a 58,000-square-foot ballroom, 248,450 square feet of exhibit space, 62 meeting rooms, a 14,000-square-foot garden terrace, 750 parking spots, and 140,700 square feet of lobby space. About 4,000 direct and indirect jobs are projected to open with the center's debut (on top of the 6,000 jobs that were available during construction); about $260 billion in visitor spending is anticipated, as is roughly $19 million in annual tax revenues. 
"This building was designed for form and function," SCC president and CEO Jeff Blosser said in an interview. "We've been able to accomplish that with very good design that fits right into the fabric of the neighborhood."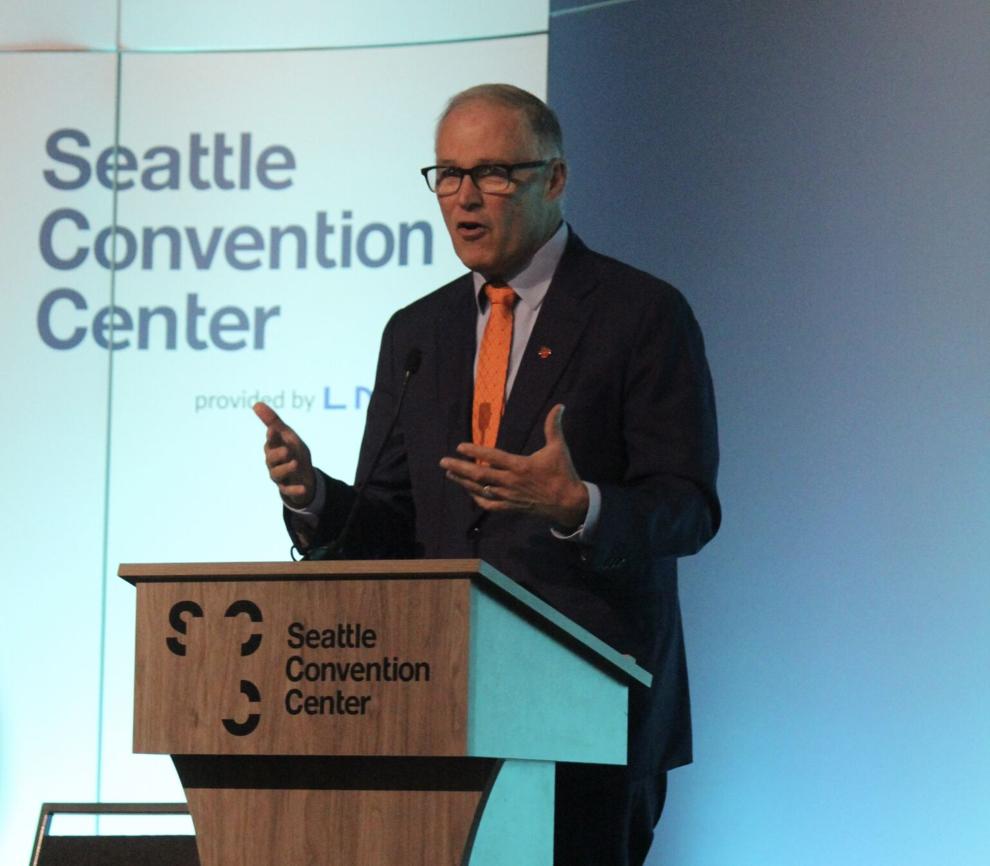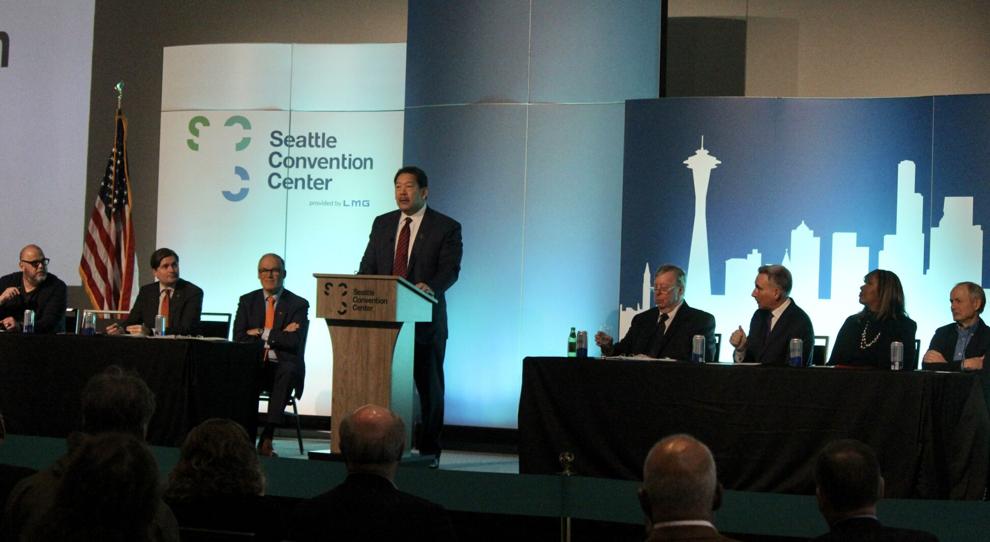 With the SCC's original Arch building, which opened in 1988 one and a half blocks away, the addition of Summit will usher in the future of meetings and conventions, a release said, with its positioning near some 7,000 hotel rooms in a six-block radius and nearby public transit like the Link light rail helping foster its status as a central hub. 
Those meetings and conventions will begin soon after the public open house set for Jan. 27, with 58 events currently on the docket. Eight will make use of both the Arch building and the newer Summit. 
"I get asked why Washington has been ranked as the best place to live," Gov. Jay Inslee said at the ribbon-cutting event. "I would suggest it's for two reasons: one, we continually are investing in our communities, (and two) in ourselves. This is a huge investment."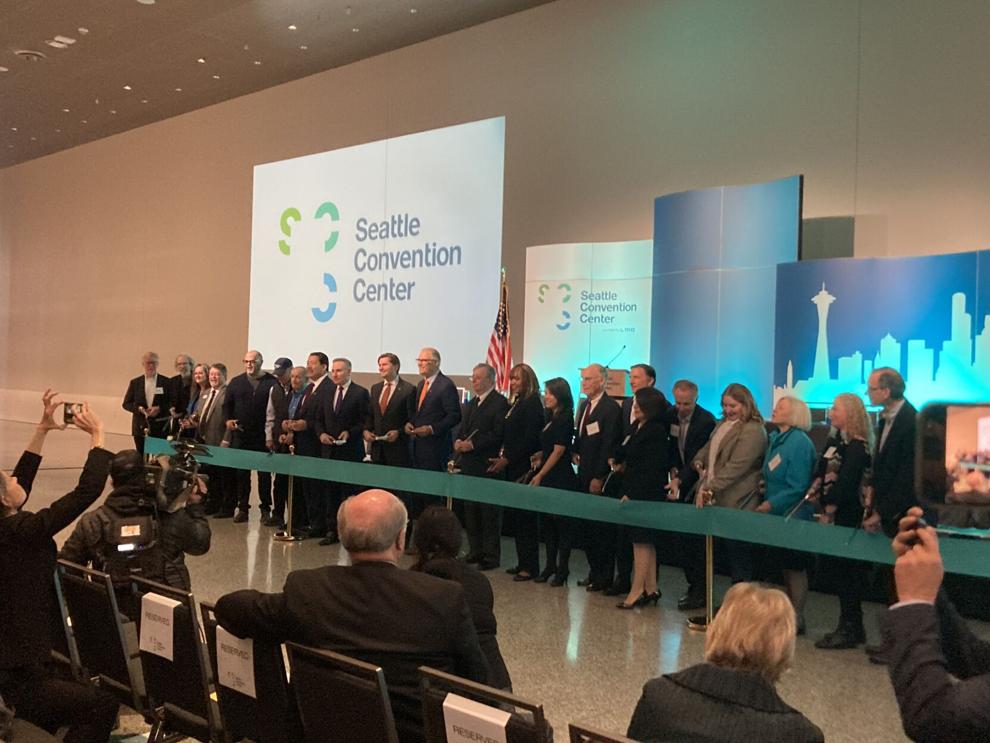 In addition to literal physical growth, Summit also emphasized environmental conscientiousness and community support during construction. The development is projected to achieve LEED Gold certification, and plans to continue upholding sustainable operating practices moving forward. Some design elements include plant-based acoustic ceiling tiles, bio-based fabric panels, rooftop solar panels, and a rainwater harvesting system. That emphasis on sustainability and maintaining green building standards, King County Executive Dow Constantine said, is part of why the county has been supportive of the project, another being the economic opportunity it posed.
"It fits right in with our central priority to reduce greenhouse gas emissions and ensure that we're leaving this community, this world, better than we found it," Constantine said.
To further address potentially adverse project-related community impacts, the Center's board also devised, as part of the land purchase and permitting agreement, a $93 million benefits package whose funds will go toward affordable public housing, transportation enhancement, and public art and open spaces, the release said. About $40 million of that has been used for the restoration or creation of 1,040 affordable housing units in and around the Seattle area; about $150 million in work scopes have also been awarded to women- and minority-owned businesses so far, surpassing the board's original $80 million goal, vice board chair Deryl Brown-Archie noted.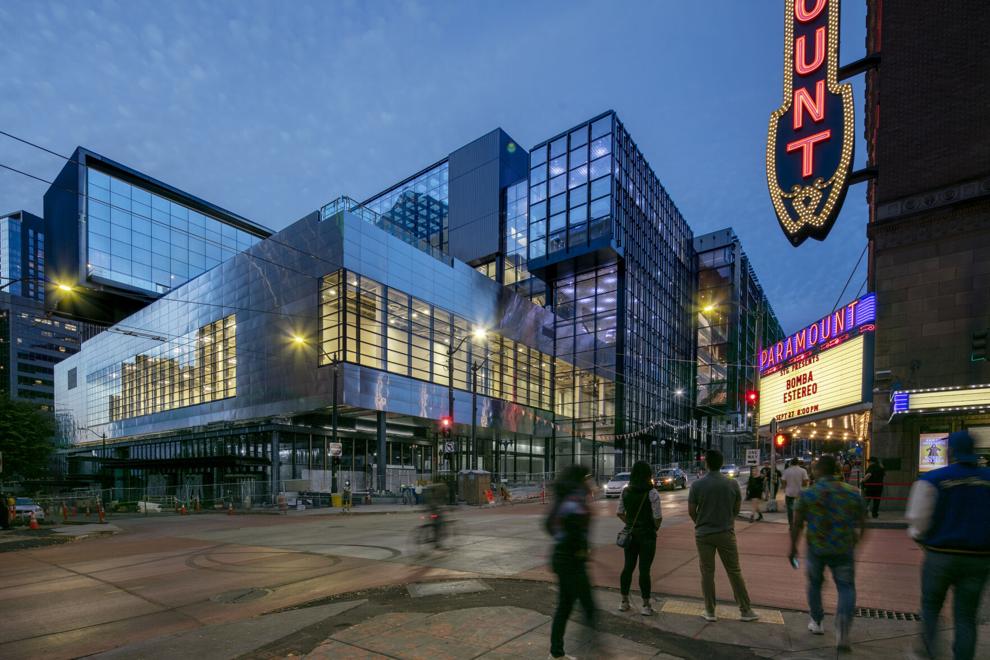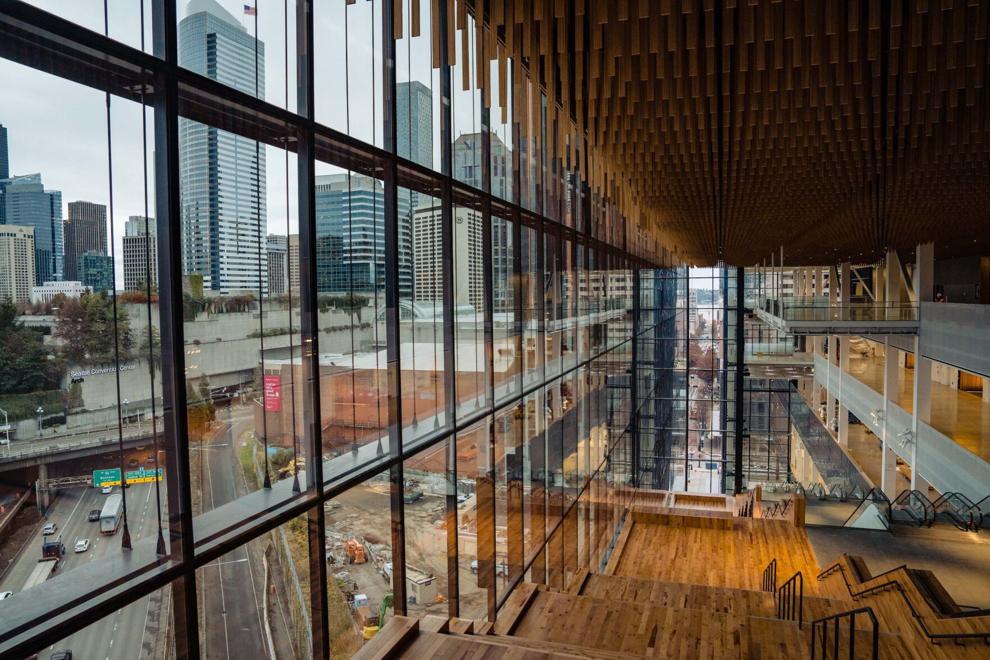 "All of us here, we believe in Seattle," Seattle Mayor Bruce Harrell said at the event. "We believe in our county; we believe in our state. We're here for the long run — and that's what today represents." 
Talks on the project began more than a decade ago, motivated by the positive economic impact that could come from a second SCC facility and also by the ramifications of missed event-hosting opportunities in Seattle. Between 2012 and 2015, the release said, the Center had to turn away more than 300 event potential events because the space provided by the Arch Building could not accommodate the need — an issue the new Summit looks to mitigate. 
"This is a game-changer for Seattle, and a game-changer for our industry," CEO Blosser said. "Everybody's looking forward to it — and I think it's one of those things where we should get excited about it."