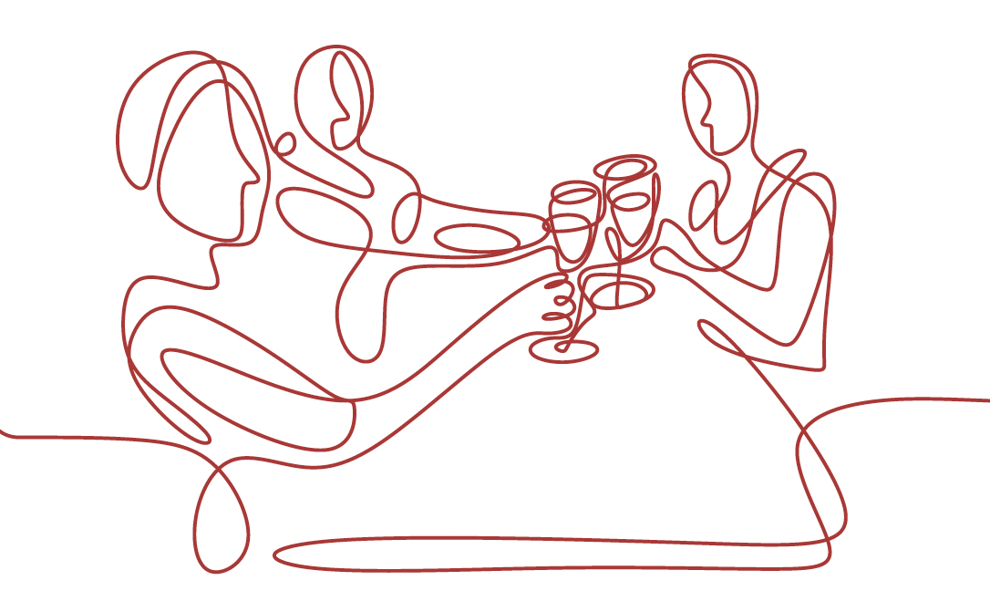 There's typically an emphasis placed on romantic love during the month of February, but we wanted to showcase all kinds of affection. So we collected a variety of Eastside love stories to share. We hope they inspire you, and remind you that love is a force that can truly conquer all.
Best Friends Forever
Kelly Meehan-Cook is fortunate to have created and been part of a long-lasting friend group for more than 30 years. This is the story of The Chickies, as told by Meehan-Cook.
Years back, a few girlfriends reconnected in Bothell. They knew each other as kids, some relationships stemming back to elementary school. (They were) 1980 Bothell High School grads. Someone mentioned they should go hiking, so they did. They met up to walk together one day a week that summer, meeting at local parks or trailheads. They brought a picnic dinner to eat together, complete with wine. Laughing, sharing the week's ups and downs, and getting a bit of exercise to combat the wine and dessert calories were their motivation.
When winter hit that first year, the women didn't want to quit seeing each other. Forget exercise — it was time for a girls night. Tuesday night at Char's house, overflowing with wine and abundant in food.
Through social media, word got out to more old high school friends. They asked to join this group of giggling women aft er seeing pictures and comments of their adventures and shenanigans. So, one by one, more stopped in to see what all the fuss was about. They come from near and far back home to Bothell, some staying longer than others. Some members have come and gone, but a core unit continues to this day.
Even with Char's lovely living room, where do you find these dozen-plus women on Tuesday nights? All sitting tightly around her antique dining table in the kitchen. They like the close-knit feeling of being together. It's loud, very loud, with laughter — a nearly-pee-your-pants kind of laughter. You often leave with ringing in your ears, like you went to a concert.
Other times you can hear a pin drop when someone is opening up about a difficult experience and just needs some compassion and caring advice. They come when they can make it.
Even with the pandemic, The Chickies meet regularly now virtually. Technologically challenges notwithstanding, we still have a ball.
Who are these women? Moms, wives, single gals, grandmas. We come from all walks of life. We are equals. We are friends with bonds that feel almost familial. We've shared life's challenges: divorce, raising grandkids, taking care of aging parents, life-threatening health conditions, and being out of work. We've also shared life's joys: new grandbabies, milestone anniversaries, kids' graduations and scholarships, new homes, promotions, diet successes, or just good wine and Prosecco. At the core are love, loyalty, honesty, and grace.
We've got each other's back. Sick? Colleen's soup is on its way. Need motivation? Shelley has an uplifting quote. New grandbaby? Wendy will spearhead a nana basket of goodies. Feeling low? A hug from Elaine is what's needed. A joke? We still laugh every time Tracey shares one. Everyone in this group is special in their own way. The bottom line: We are there for each other through thick and thin. For life.
I value this group of women. It's one of my most precious and important things in my life. They make me smile even on the days I'm not with them. We carry each other in our hearts daily. We know we can reach out at any time. During the day or middle of the night. After all, at this age, who even sleeps?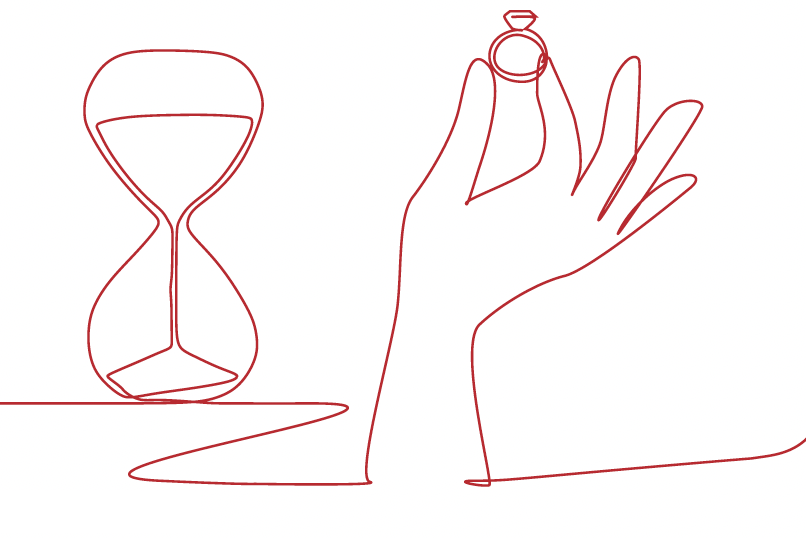 Love After 70
Mary Hyatt Doerrer was widowed after 37 years of marriage. Ken Sullivan was twice-divorced. Both wanted to find love again, but were wary — it isn't easy to find love over 70.
Entering the online dating pool proved challenging — navigating technology and growing accustomed to ghosting and other online dating complexities, to name a few obstacles — but once Doerrer and Sullivan connected, they fell in love.
Doerrer and Sullivan have been together for almost five years and recently became engaged. They now live together in Doerrer's Sammamish home. Their happily ever after is something Doerrer wants for all the women — so, in part to encourage others, she published her first book, Single, Seventy, and Sexless in Seattle! It Can Still Happen for You Online: A Dating Guide for Women 40 and Beyond.
"I wanted to help other women feel worthy of love," Doerrer said. "It's hard when you are older and wanting to find a lasting relationship. I wanted to share my experience and offer advice on how to navigate this kind of dating." Doerrer's book can be found on Amazon.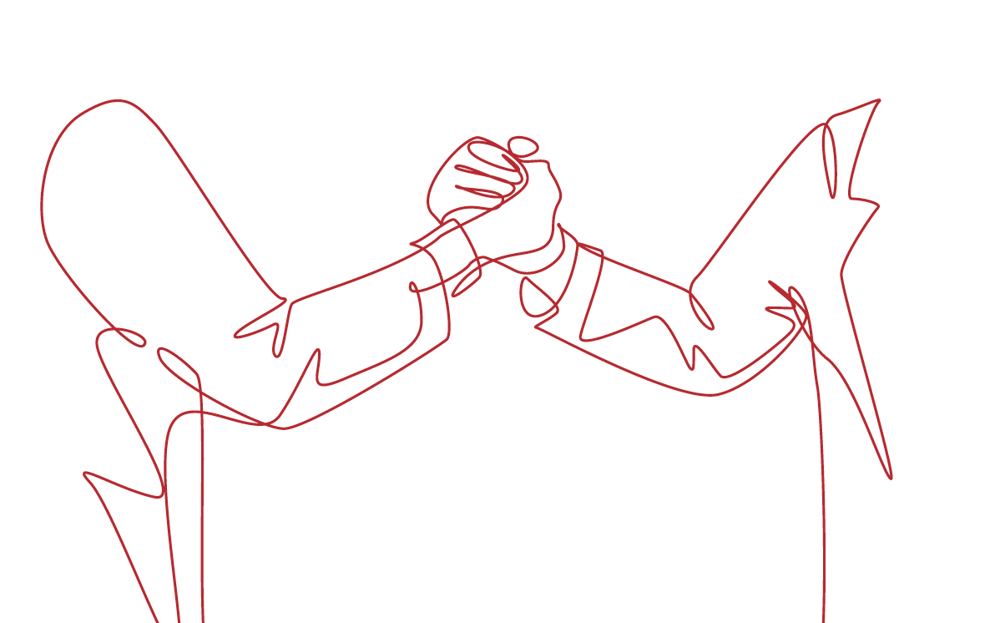 From Friends to Roommates to Business Partners
Jerry Holkins and Mike Krahulik's lives were destined to be intertwined. They met at Mead High School in 1994. They were both in a journalism news production class — Holkins was an editor and Krahulik an illustrator. Holkins said he remembered walking up to Krahulik and seeing he had his portfolio with him. "His portfolio was irresistible," Holkins said, describing the style as a blending of newspaper comics and graphic novels.
The two formed a quick friendship after they learned they both had a deep love for video games. A few years later, in 1998, the two decided to combine these passions by entering an online contest calling for comics about video games. While they didn't win the contest, it was the beginning of something monumental. In November of that year, the two launched Penny Arcade, a webcomic centering on video games and video game culture. Penny Arcade is now based in Redmond. Holkins lives in Seattle with his wife, Brenna, and Krahulik lives in Kirkland with his wife, Kara. (Fun fact: Holkins and Krahulik knew the other's wife before they met.)
The webcomic took off. Over the last almost 24 years, Penny Arcade gave birth to Child's Play (a charity that donates video games and toys to kids in hospitals); popular podcasts; and, of course, Penny Arcade Expo (PAX), an international video game convention.
Holkins and Krahulik went from friends to roommates to now business partners. Their relationship, though, hasn't changed much. The two still create comics the same way they did in 1998.
"We can sit 5 feet away from each other and not say anything for eight hours … it's like solitude without loneliness," Holkins said. "We're always sort of trying to delight the other person … we trust each other to handle their part; we don't really question it at all. We know that if the other person is working on something for us, it's gonna make what we're doing better."
Holkins said he believes one of the things that has supported the relationship for so long is that both of them respect each other's privacy and space. "We enjoy hanging out a lot, but the truth is, there's always the danger because we have worked so closely together for so long, I think that we are both very hesitant to be a burden on the other person," he said.
Holkins admitted that there were several times throughout their two-decade-plus relationship where they considered separating, but never at the same time.
"You could say the lack of communication is what makes the relationship work," Holkins laughed. "It's a cautionary tale about the dangers of communicating."
Despite this uncoordinated communication style, it seems to work well for the two of them. Their friendship and business relationship have remained strong for the past almost 30 years. "Our dynamic has allowed us to work together and be friends and not hate each other," he said.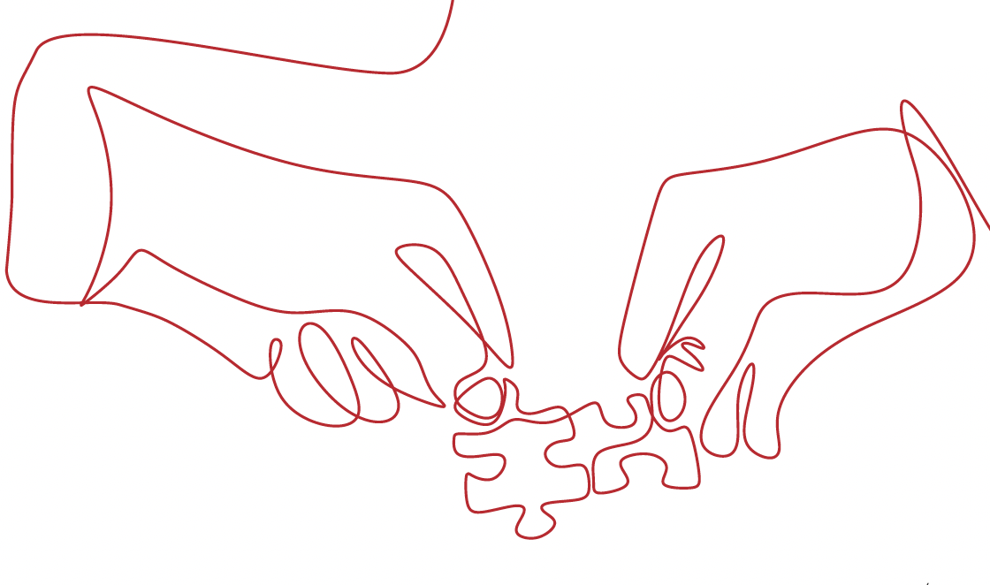 Reunited and It Feels So Good

Jennifer Lewandowski and Sarah Rollins were high school sweethearts at Mariner High School in the '80s, and dated for three years until Rollins joined the Navy. Young and not excited about being in a long-distance relationship, the two broke up.
Ten years later, at a high school reunion, they met again. At this point, Lewandowski was in a failing marriage with two young kids. When the women were reunited, both admitted the spark was still there. "We were like magnets," Lewandowski said.
Not long after, Lewandowski divorced, and she and Rollins began dating again. Together with Lewandowski's ex-husband (with whom she had an amicable divorce), the three co-parented their family in Bellevue.
"We're lucky to be together," Lewandowski said. "We never had examples of what a life like ours could be like … We couldn't imagine a love like ours." "It's like the best puzzle ever," Rollins said.