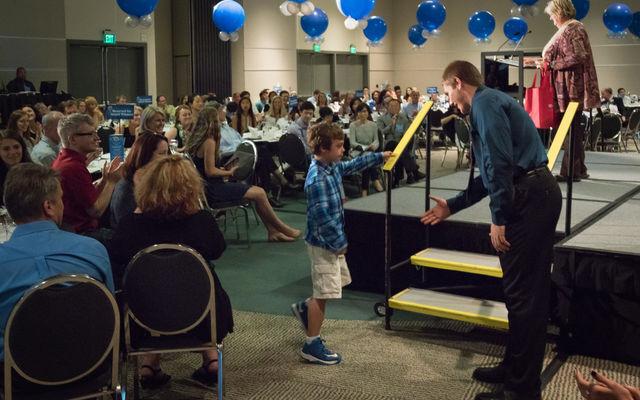 Nominations are now open for Youth Link's 33rd Annual Community Leadership Awards. The link will remain open through May 5.
Every year, the Bellevue Youth Link Program, in partnership with the Bellevue School District, looks for nominations from the community and sponsors a free award ceremony highlighting and honoring the efforts of local youth who contribute their time to diversity and social justice efforts, leadership involvement, community service participation, and social justice awareness activities, a release said. 
Nominators — including parents, friends, and school and program staff — are encouraged to share more about local youth in a joint effort to spotlight and celebrate the difference young people are making in their community.
A brief online nomination form can be found here. The submission form includes questions about how the nominated youth fits the selected category, how long the person nominating the potential honoree has known the nominee, and how the nominee has been personally impactful or impactful on the lives of others.
A free award ceremony is open to the community and will be held 6-7:30 p.m. May 24 at Bellevue City Hall.
To learn more about submitting a nomination or about the award ceremony, contact Bellevue Youth Link via email, youthlink@bellevuewa.gov, or call (425) 452-2846.
Since its establishment in 1990, Youth Link seeks to provide leadership opportunities to young people in the community and encourage them to make a positive difference through activism, awareness, and community engagement.