An Emmy-winning journalist. An entrepreneurial chocolatier. A best-selling young-adult novelist. A serial nonprofit leader. A faithful mayor.
"You see (them) as you want to see (them) … In the simplest terms, in the most convenient definitions." OK — we're borrowing this line from our favorite John Hughes flick here, but you've got to admit: When you line our amazing 2021 Women to Watch up in this way, it is mildly reminiscent of The Breakfast Club. The difference here being, these five aren't here because they've done something bad to get stuck in Saturday detention. On the contrary. But like that classic motley crew of teens, these ladies shouldn't just be taken at face value, either. So, we invite you to get to know the individuals in this distinguished assemblage. Then, join us as we listen to them live on stage at the annual Women to Watch event in October.
By Esther Brown, Laura Jaye Cramer, Joanna Kresge, Madison Miller, and Stephanie Quiroz 
Photos by Studio B Portraits
---
Kelly Hanson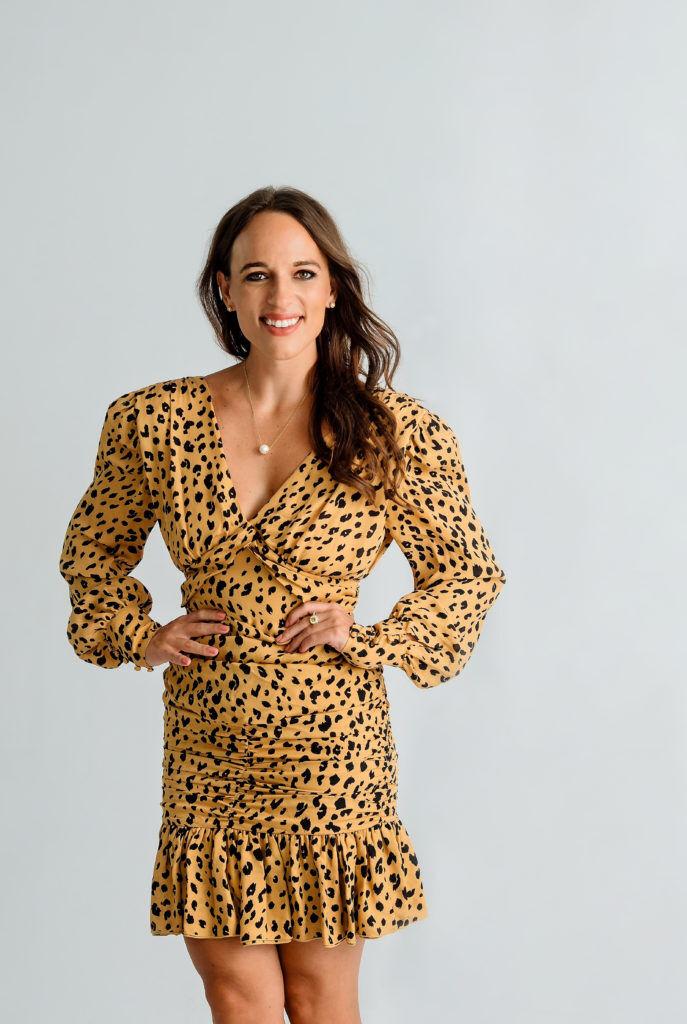 Kelly Hanson has an impeccable memory for recalling the people who have been around her throughout her career. She remembers her University of Montana.
She remembers her University of Montana sorority sisters piled together in front of the TV to watch her first on-camera segments. She names former KING 5 news anchors Lori Matsukawa and Jean Enersen as women who inspired her. And she cites her family and their endless support more than once.
She also recalls the news director who told her she'd never make it — or, more specifically, who declared, "You will never be on TV. You don't have the look; you don't have the voice." But that's one name she politely keeps to herself.
"I've (heard) so many 'Nos' in my career," Hanson said. "So many people slammed the door in my face. I kept at it because I can't see myself doing anything else."
Hanson is host and executive producer of KING 5's flagship YouTube series, Local Lens Seattle. On her show, she leads audiences across the Puget Sound to discover restaurants, events, and hidden gems.
To date, the KING 5 YouTube page and Local Lens Series has more than 100,000 subscribers. "Really, more than anything, I want to make people smile," she said.
Of the differences between YouTube and traditional broadcast journalism, Hanson said, "I'm almost given more room to run. News stories, oftentimes, have to be a couple of minutes, max," she said. "I'm doing these mini-documentaries, and there's no limit to how long it is. I have to really edit with a critical eye."
The key to creating content that holds the audience's attention past timestamp 4:59 is for Hanson to truly be herself.
"In my career, you're always trying so hard to be what somebody wants," she explained. "I was trying to be in this box of what I thought someone wanted. With YouTube, what's been such a breath of fresh air is that I really started to see the success with it when I was unapologetically myself."
When she's not creating Local Lens, Hanson works as a production manager with KING 5, leading the behind-the-scenes heavy lifting when it comes to general news conception and execution. Building a sunny, popular YouTube presence is an achievement in its own right, but it's her broadcast journalism expertise that makes her work exemplary. Where most people stay in their own lane, she has built a career from the ability to oscillate between traditional and new media.
If success is the best form of revenge against the naysayers, two regional Northwest Emmys should help Hanson sleep better at night.
"I won my first Emmy in COVID," she said of her 2020 win, a news promotion Stand for Truth created with Chris Smith (brand manager/art direction) and Melissa Crowe (producer).
"Normally there's this huge event, and it was always this dream. I didn't get to have that. I won in pajamas, on my couch, with my family. But in hindsight, it was probably exactly who I should have been with. My parents, my siblings — (they're) the people that have supported me." — LJC
---
Jean Thompson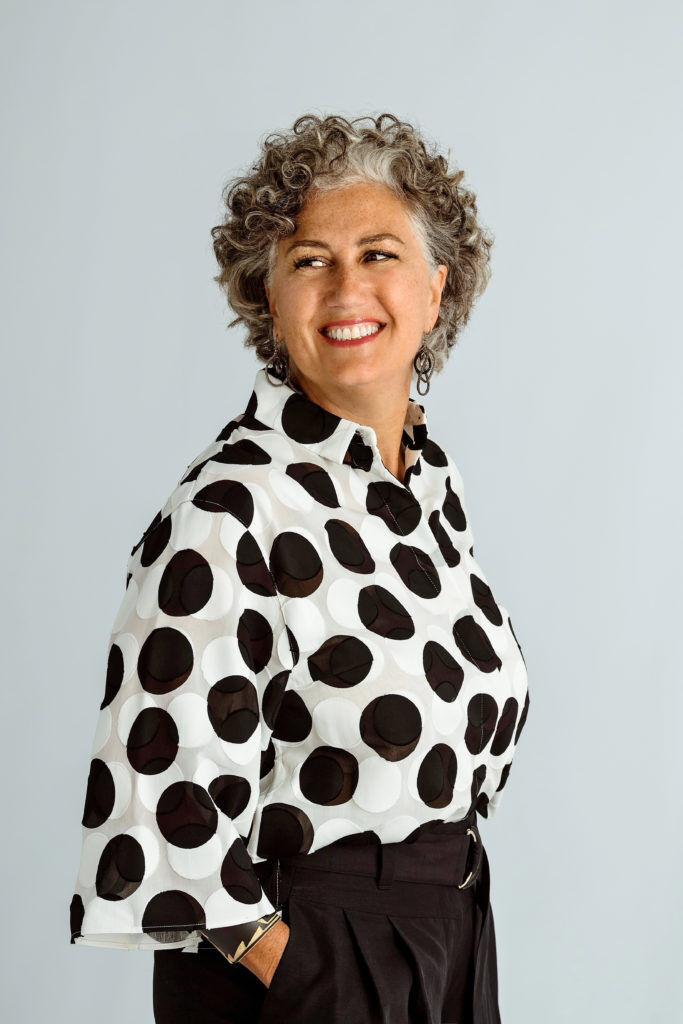 It's often said that greatness rises like a phoenix out of the ashes of tragedy. For Jean Thompson, owner and CEO of Seattle Chocolate, that sentiment rings true.
The 2001 Nisqually Earthquake was the tragedy. Thompson stepping up to lead Seattle Chocolate was the greatness. Prior to the quake, Thompson had a career in high tech, working as a communications manager at Microsoft . She later stepped away to be a stay-at-home mom to two and continued nonprofit work as time allowed.
Thompson also was an investor in Seattle Chocolate. Once the Nisqually Earthquake hit and the factory was reduced to rubble, Seattle Chocolate looked like it was done for. With no entrepreneurial experience, Thompson elected to purchase what was left and became its CEO.
"I decided, 'Well, I own it. I don't really have to answer to anybody, and what do we have to lose? It's not in good shape right now, so let's give it a try.' And that was probably the most pivotal moment of my life," she said.
Thompson was tested with the steepest learning curve of her professional life, which she said felt like "drinking from a firehose."
Now, nearly 20 years after taking that momentous plunge, Thompson has developed a thriving business that prioritizes high-quality ingredients, thoughtful product sourcing, and environmental sustainability. In 2012, she launched jcoco, a sister confections brand with a social mission. Jcoco donated almost 4 million servings of food to food banks through the "#ChocolateFightsHunger" initiative.
Like many women in business who face societal and cultural hurdles to success, Thompson has experienced her fair share. But she said her barriers were mostly internal.
"For me (and maybe a lot of women as well), we lack the confidence," she said. "(I) had a lot of self-doubt — feeling like, 'Oh, I'm an imposter; I'm not really an entrepreneur. I don't really know what I'm doing.' … So, getting over my insecurities was No. 1."
Thompson knew she also needed to get her employees to believe in the mission of Seattle Chocolate.
"I have employees that have worked for me for 15 years because they've hitched their wagon to someone who has a shared vision and who feel like they're making a difference in the world by being part of the company," Thompson said. "And, if I didn't stand clearly for something, they wouldn't have done that."
A good leader, she said, is someone who listens, who is empathetic, and who is aware of people's limitations. One of the most rewarding aspects of her career is seeing people thrive in roles for which they might never have thought to apply.
For women endeavoring to attain more prominent roles in their careers, she offers this advice: "Find what you're the best at, what you enjoy the most. Play to your strengths, and find the niche or the need your company (or industry) has and fill it." — MM
---
Marissa Meyer 
Novelist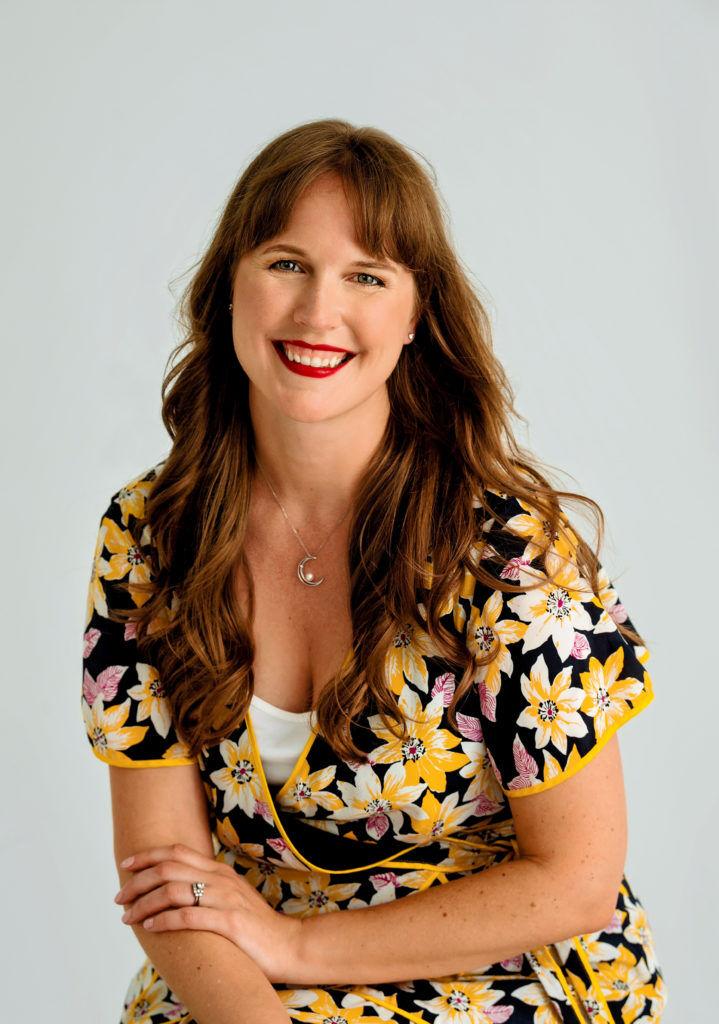 When Marissa Meyer wrote about a pandemic sweeping across Earth in her No. 1 New York Times best-selling book Cinder, she had no idea she would experience such pestilence almost 10 years later.
Meyer talked about that and more with 425 recently in her writing studio that abuts her Spanaway home. Wood paneling creates a cozy atmosphere. An elegant chandelier is paired with plenty of natural light. There are floor-to-ceiling bookshelves, stacks of published books, and an old Underwood No. 5 typewriter.
When the pandemic started, many authors — accustomed to the solitary nature of their career — saw quarantine as an opportunity to be extremely productive.
With alarming new information in the news, tending to the health of family, and homeschooling twin girls, Meyer struggled with finding the right headspace for writing. She pushed back the deadline of her newest book, Gilded, by about five months.
Despite challenges, Meyer did start a podcast. On The Happy Writer, Meyer interviews authors about overcoming obstacles and bringing joy into the writing process. Staying connected to a community of writers inspired and uplifted her during the difficult times.
The podcast acknowledges the challenges, criticisms, and rejections authors face, but refocuses on their passion and love for writing. "This is a really fun job," Meyer said. "How many jobs do you get to just sit and make stuff up all day and go on fun adventures and create magic and worlds and romance and all of that?"
Meyer's love for storytelling started at age 3. Her mom made booklets of her stories so Meyer could illustrate them. At 5, she received a book of fairytales from her grandmother.
In 2008, she had the idea to combine fairytale retellings with science fiction, and soon after the idea for a cyborg Cinderella story came to her in a dream. Cinder, the first book in her Lunar Chronicles series, was published in 2012 and became a No. 1 bestseller. Since then, Meyer has made a name for herself in the YA genre, also publishing The Renegades trilogy and several more books. Part of what draws her to the genre is the optimism that teenagers have.
"I think when you're a teenager, you have a really broad view of the world and of your place in it," Meyer said. "Whereas with adults, we kind of get stuck in our own heads."
Meyer is fascinated with brain science surrounding creativity — where ideas come from and how people of all ages can maintain and increase creativity.
"I personally believe that we are all creative individuals; I think it's a part of human nature," Meyer said.
"Anything you can do to broaden your horizons and get outside of your comfort zone is going to give you more potential for creativity and new ideas," she added. "Of course, it's scary to try a new skill or to take on a new hobby (or) something you've never tried before, but what do you have to lose? I think that we're far more likely to regret not trying." — EB
---
Lisa Chin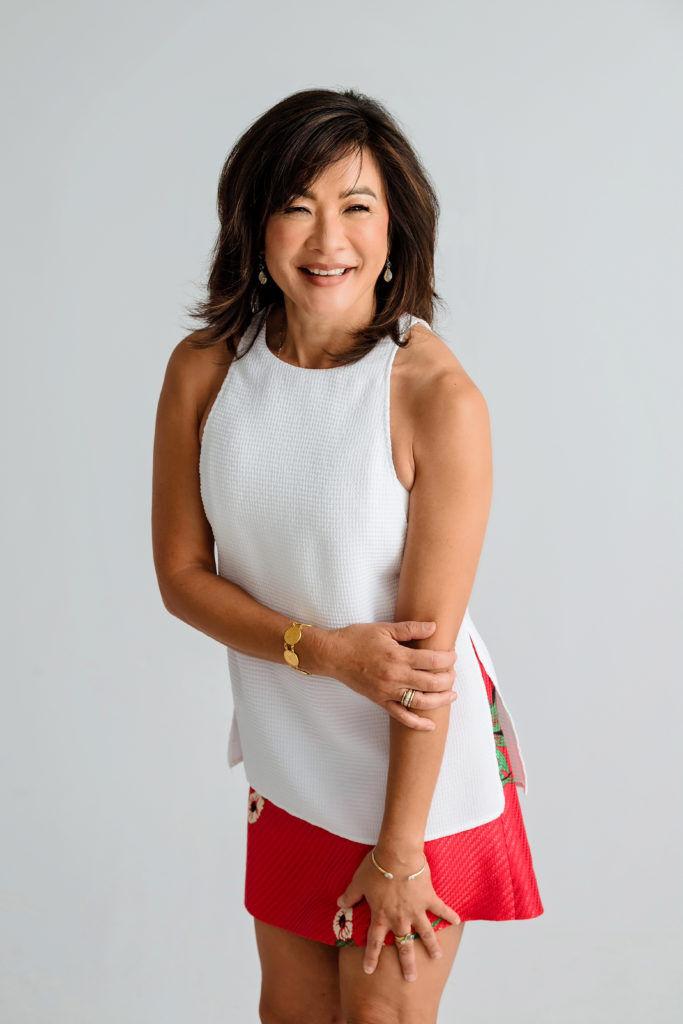 Coming from a collective Chinese culture, Lisa Chin was raised to look out for those around her. From a young age, she felt a sense of collective responsibility.
Chin spent the bulk of her nonprofit career focused on young people, education, and equity-based systems that provide opportunities to those who need it most. Chin is currently the CEO of Treehouse, a nonprofit serving youth in foster care.
Much of Chin's professional life has been spent looking out for the most marginalized and disenfranchised. Whether that was during her time as the executive director at Open Arms Perinatal Services helping to provide birthing services for low-income women, or as the president and CEO of Boys & Girls Clubs of King County, serving 26,000 young people annually, Chin has helped to care for those around her.
Chin left the tech world to have a child and elected to move into the nonprofit sector.
"What's going to happen when I'm gone? What's my responsibility to (my son) and his generation? How do we think about making the world a better, safer, and more loving place for the next generation that comes through?" Chin posited. "That's what I want for my son, and for every child."
Treehouse helps give that future to foster kids. According to the nonprofit, nearly 8,000 children in foster care in Washington state wake up to unfamiliar surroundings.
The nonprofit provides academic and other essential support for more than 7,800 youth in care statewide.
"That one experience should not define them for the rest of their lives," Chin said about children who have experienced foster care. "They have the potential and should have every opportunity to succeed in their lives."
The goal of foster care is reunification. The hope is to bring families together and reunite them, but not every family gets there. According to Chin, sometimes parents might be seen as villains, but often, the barriers are about overcoming poverty.
"Youth can thrive with the right support. We just need to have the courage to say the system is not working. Can we create a system that doesn't do any harm?"
Chin said the pandemic has challenged people to talk about the systems that perpetuate racial disparities in outcomes and systemic inequity.
"We don't have an excuse anymore. We're at this moment where we have this ability to really jump in and say, 'What do we do next? Let's try some new ideas,'" she said. "Let's talk equity and how we truly create systems that will benefit everyone. Because if they don't benefit everyone, ultimately, they harm everyone."
Chin joined Treehouse at the start of COVID-19 and has spent the year leading the nonprofit to success, serving more kids than ever.
Recently, the state Legislature validated Treehouse by giving it funds to serve all teens eligible for its high school program in Washington state.
"If you knew that everything you were doing was ultimately going to make something better for someone, that's a powerful reason to get up," she said. "That's a heck of a motivator." — SQ
---
Victoria Woodards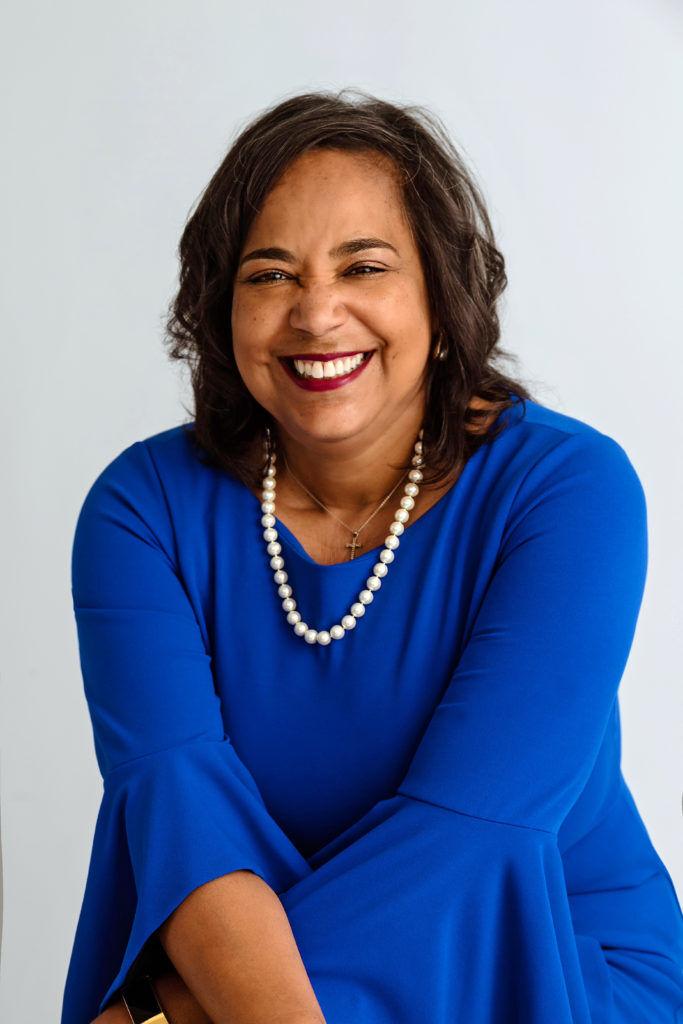 Growing up in Tacoma in the 1970s, Victoria Woodards aspired to be a flight attendant and travel the globe for Braniff Airways.
At the height of the jet age, the now-defunct airline was known for its bold uniforms and space-age "Rain Dome" helmets to keep hairstyles fresh.
This wanderlust followed Woodards through the end of her high school tenure, when extemporary ROTC participation and promising military test scores prompted a stint in the U.S. Army. This, she thought, is where her journey would begin.
Fortunately — for the citizens of Tacoma, at least — that enlistment brought Woodards back to the city for which she eventually would be elected mayor.
The entirety of Woodards' professional career, in fact, has a similar cadence. Whether it was a serendipitous call from a woman at her church who said the president of the Tacoma Urban League was looking for an assistant, or speaking aloud an eventual aspiration to become a parks commissioner days before the rumor of the open seat made its way to her, Woodards always found new opportunities to diverge from the path she anticipated walking down.
For this often-unexpected, never-unwanted journey, Woodards credits one thing for all of it: faith.
"Faith is a big part of who I am and what I believe," she said, as Genesis hops into her lap and she begins massaging the dog's velvety ears. "(It's) not about my religion; it's about my faith, how I act in that faith, and how I utilize that faith."
Recalling a young friend named Natalie who brought her to choir practice one day, Woodards said Allen AME (African Methodist Episcopal) Church — the oldest Black church in Washington state — was the impetus for her faith and the catalyst for a lifetime devoted to serving others.
"I joined Allen, became active in the church, and even at a young age got to support community projects; that is where my desire for serving my community and my faith walk began," she said.
In the intervening years, Woodards has used that faith in myriad ways to serve the city of her destiny.
Her efforts have revitalized and preserved the Tacoma Urban League. She helped launch the city's equity and empowerment initiative, which resulted in the establishment of the city's Office of Equity and Human Rights and the city's first youth commission. She was the lead producer of the annual Ethnic Fest event and is a serial board member for several organizations championing equity in transit, education, employment, and more.
In her first term as mayor of Tacoma, however, Woodards has been dealt some hefty challenges, which include the COVID-19 pandemic, an unprecedented period of economic hardship, and the death of Manuel "Manny" Ellis, a 33-year-old Black man who died in police custody last March.
"I would be lying if I didn't say (this time has been) hard. I would venture to say this it's probably the toughest time in my work life," she said, gazing out the window of her home and briefly recalling a time when she saw protesters from that same vantage. "But I'm going to be honest: In some ways, it's also the most exciting. …
"I'm excited about the opportunity to be in leadership during what I think is the next civil rights movement. I'm also excited about being in leadership in a time when the new normal will be established, whatever the new normal is. And I'm going to get to be a part of establishing the new normal," she continued.
When asked — and she is asked often — whether she plans to run for a higher office, Woodards tells peers and constituents that she has "the best job in America." When pressed, however, Woodards' unyielding faith wins out again. "Whatever God says is next." — JK
---