Garden to Glass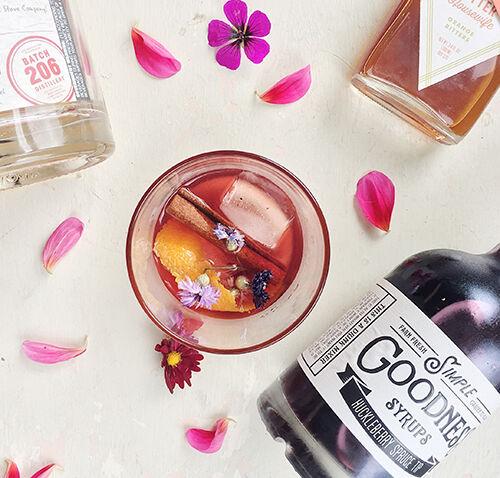 Sisters Venise Cunningham and Belinda Kelly left their Seattle tech jobs (Microsoft and Redfin, respectively) to build their business that highlights farm-to-table syrups that take craft cocktails (and mocktails) to another level of deliciousness. Now the two are growing herbs and flowers on a farm in the foothills of Mount Rainier and sourcing other ingredients locally to create syrups — minus chemicals or preservatives — so you can make bartender-approved drinks at home. Kelly also runs the Happy Camper Cocktail Company, a mobile bar and beverage company in Seattle that she began in 2016. When people kept asking for her secret recipes, the sisters decided to bottle Simple Goodness Sisters Syrup. They also host a "Drink Your Way Through the Garden" interactive edible gardening class and work diligently on answering the many questions that pop up on their popular social media platforms, such as @simplegoodnesssisters on Instagram.
'Victorian Radicals' at Seattle Art Museum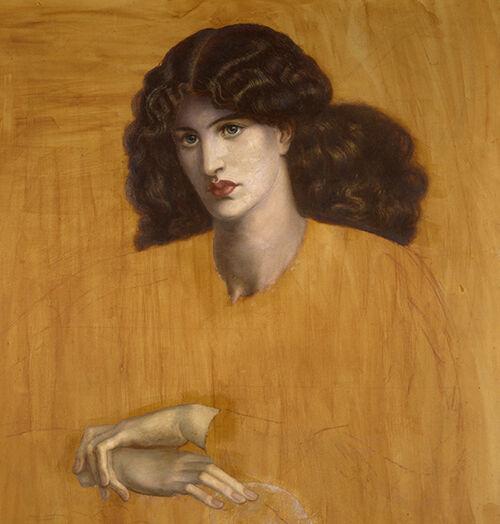 Victorian Radicals will feature work from the pre-Raphaelites to the Arts & Crafts Movement, showcasing artists such as Ford Madox Brown and Edward Burne-Jones. Artists, designers, and makers in late 19th-century England were creating things when people were weighing all sorts of big questions surrounding gender and class, all while trying to hold tight to handmade things and simple beauty in a world being changed quickly by industry and machines. "This exhibition is perfect for Seattle right now," said Chiyo Ishikawa, SAM's Susan Brotman deputy director for Art and Curator of European Painting and Sculpture. "These artists wanted art to infuse every aspect of life, believing it could force social good. Somewhat paradoxically, they looked back to England's medieval past for inspiration, revering nature, authenticity, and handmade — and in doing so, they brought up questions about the purpose of art in society that future generations would continue to grapple with." See the exhibit June 13 to Sept. 8. seattleartmuseum.org
Seattle Designer on Runway Remake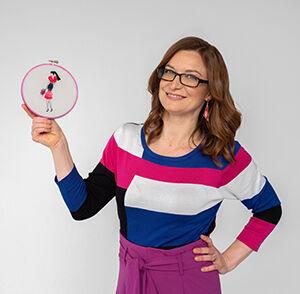 Seattle business owner and designer Jessica Long was recently featured on Project Runway's online companion Runway Remake, on NBCUniversal's lifestyle learning platform "Bluprint." On the show, people tackle the challenges faced by the contestants on the BRAVO series and show people how to do DIY projects at home. Long is an artist, designer, and the owner of Namaste Embroidery. She is a trained scientist, and her love for nature is reflected in her works. You also can see Long on "Bluprint" teaching classes such as "Startup Project: Modern Hand Embroidery," "Jump into Embroidery," and "3D Embroidery: The Modern Cameo." mybluprint.com
Level Up Your Lifestyle Game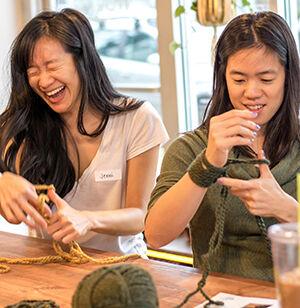 Ever consider learning about mixology or macramé? What about making your own pickles or bubble tea? You can learn all that and more at The Works Seattle, which recently expanded its flagship Capitol Hill studio. "The Works Seattle is the link that connects us with how to live more independent and empowered lives and the skills passed down from previous generations," said founder Kellie Phelan. "Whether it's growing and canning tomatoes, hemming a pair of pants, or just finding creative space outside of a screen, we're the place for community, conversation, and creation." Originally, classes were offered in a pop-up format since 2012, but now the concept has grown and is thriving in an airy and awe-inspiring 1,000-square-foot studio brimming with fun, creativity, and people on a path to new passions. theworksseattle.com
'A Queen Within: Adorned Archetypes'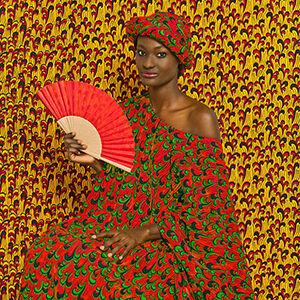 The exhibit A Queen Within: Adorned Archetypes opened at MoPOP in May and highlights contemporary fashion designers' work — both famous and emerging — and how their work plays out within different feminine archetypes. Highlighted are five archetypes of a queen — sage, enchantress, Mother Earth, heroine, and thespian. Gowns, wigs, shoes, and photographs allow people to peer into the fashionable lives of powerful figures. A Queen Within will be on exhibit through Sept. 2.
Pilates for All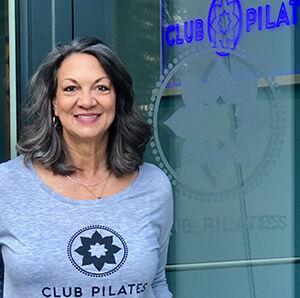 Club Pilates opened in the South Lake Union area at 425 Fairview Ave. N. by longtime Seattleite Candi Nicholson. The mission of opening Club Pilates is to create a welcoming place for people to stretch their bodies and their minds — while having access to high-quality equipment and classes. Check the website for a free introductory class. There are several other Club Pilates studios on the Eastside as well. clubpilates.com.