The holidays are a busy time for Leah Merchant. As a soloist with the Pacific Northwest Ballet, she'll dance in about 40 productions of The Nutcracker with only a few Mondays off to rest. "Thank goodness for online shopping," she said. Merchant, a southern gal with roots in Alabama, is one of about a dozen dancers who play the beloved Sugar Plum Fairy — ruler of the Land of Sweets — in this year's show. Here's her list of favorite things.
Music
Lately, Tom Petty, since he's been on my mind.
TV show
Movie
Wonder Woman was the last movie I saw, and I loved it!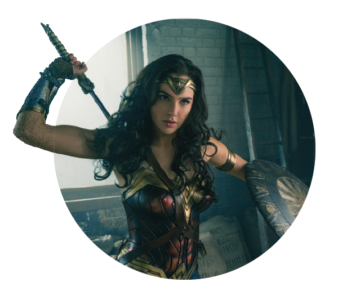 For dinner
No Anchor in Belltown
Place to be inspired
Olympic Sculpture Park Views of the mountains, the ocean, and artwork!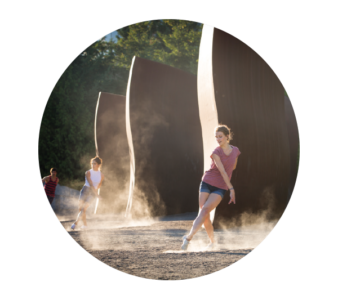 To travel
The Oregon Coast. I grew up near water and never want to be far away from it.
Hobbies

I love hiking and being in nature, but in the soggy winter months, I like to knit.
Reading
The Hidden Life of Trees by Peter Wohlleben and The Sun and Her Flowers by Rupi Kaur
Favorite quote
I have stack of notebooks of quotes from books I've read over the years, and Maya Angelou has her own volume! A favorite is, "Whether my days are stormy or sunny or if my nights are glorious or lonely, I maintain an attitude of gratitude. If pessimism insists on occupying my thoughts, I remember there is always tomorrow. Today, I am blessed."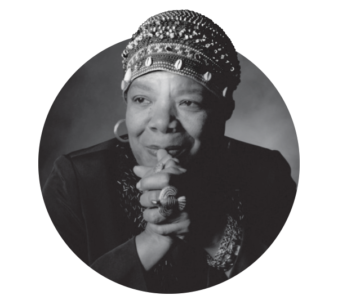 What drew you to ballet?
I started when I was 3, and according to recently unearthed first-grade notebooks, I'd set my mind to being a ballerina back then; I guess I just followed through!
When was the first time you saw The Nutcracker?
Funny enough, I think the first Nutcracker I saw was a televised broadcast of PNB's Kent Stowell/Maurice Sendak version, but I guess the first time I saw the show live was the one I danced in at North Carolina School of the Arts by Robert Lindgren. And of course, I wanted to be the Sugar Plum Fairy!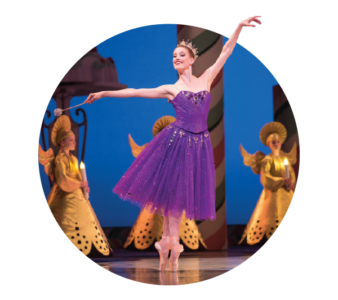 How do you prepare for a performance?
I eat a lot of protein and carbs the meal before a performance, and I always have a banana pretty close to when I'll be dancing. I don't have any superstitions, but once I figure out my prep routine for a certain production, I'm pretty ritualistic about it for those shows.
Does ballet feel as fluid as it looks?
We put a lot of work into making it look effortless, and the irony is not lost on our muscles! Despite the physical effort, I think the performing part of it is what feels light — the adrenaline high, I guess!
What do you miss the most about the South?
Hands-down: swimming in water that isn't frigid or glacial!