Social media has transformed the way we connect with each other. Now, ordinary people can draw a vast following and touch millions of lives. Nearly 120,000 have watched Seattle's Kevin Hofer perfect his handstand. More than 100,000 watched South Sound native Cheyann Shaw celebrate the end of her chemotherapy. Thousands have kept up with Kirkland resident Aaron Hazel's painting career. The following highlights a handful of local influencers. Without social media, it's possible we wouldn't ever know their names, but this digital age has eradicated physical boundaries and opened up the world to some pretty incredible people. Here are a few of our favorites.
---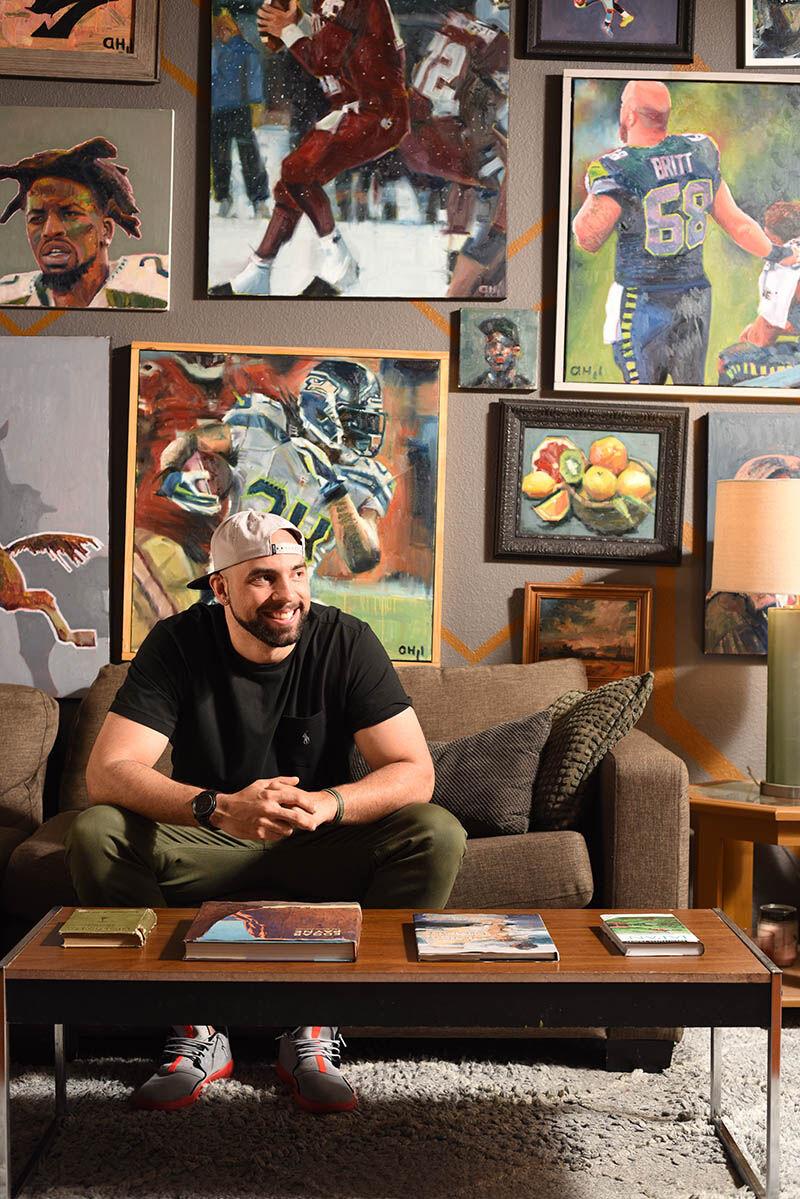 A

a

r

o

n

Ha

ze

l
@ahaze2  |  Painter
Aaron Hazel didn't always know he wanted to be an artist. The 33-year-old Kirkland resident played basketball in college and worked as a bartender after graduation. After six years of tending bar, however, Hazel took on his current role as a full-time painter. Originally from Boise, Idaho, Hazel makes distinctive, colorful, often portrait-style pieces. His subjects are almost always imbued with meaning: Native American historical figures, leaders of the Civil Rights Movement, and other prominent people.
His work featuring African Americans in the Wild West is currently part of a show in Great Falls, Montana, curated by the C.M. Russell Museum. He also recently participated in a group show at the Museum of Pop Culture in Seattle that highlighted sports and activism.
What kind of impact do you hope to have on your community of followers?
I hope to simply have a positive and educational impact, without forcing any sort of heavy religious or political ideals. That being said, many of my pieces deal with civil rights, racial displacement throughout history, and minority identity in contemporary culture. My social media platform seeks to offer a form of relief from common internet nomenclature, while maintaining a healthy element of polarization within my subject matter.
How do you differentiate yourself on social media?
I'm not sure if I'm consciously trying to differentiate myself on social media. I guess being an artist, ex-athlete is rare in and of itself. But simply put, my page is essentially a visual documentation of my internal monologue. For someone hoping to differentiate themselves on social media, I'd say just really find that one thing that fascinates or intrigues you, and don't be afraid to really dive into and have fun with it. Your viewers may not realize how interested they were in it until you actually put it on display. One example I recently came across was the profile of a deep-sea fisherman, posting daily with the treasures he discovered from beneath. It was so cool!
What was it like going from making art on the side to doing it as a full-time business?
The level of pressure definitely ratchets up when you have to rely solely on your painting prowess to pay the bills. However, I took a rather conservative route into full-time artistry. I was a bartender for six years leading up to my taking the plunge. Slowly but surely, I built a client basis, and gradually took less and less shifts at the bar to the point where I finally realized it was time. I also mapped out my strategy a year beforehand, essentially giving myself 12 months to save X amount of dollars and have X amount of ducks in a row. Four years later, it has still been the correct decision, thank goodness.
What advice would you give to other artists or creatives hoping to build a larger social media presence?
Try to post often, once every day or so, and be unapologetically yourself. Your work will not always please everyone, but your steadfast approach to your craft will keep people intrigued and inspired. Offer some insight into who you are, as much as you're willing to share. Basically, just try to reveal to your audience that you're human with your own set of vulnerabilities. And yes … feel free to hashtag! — KA
---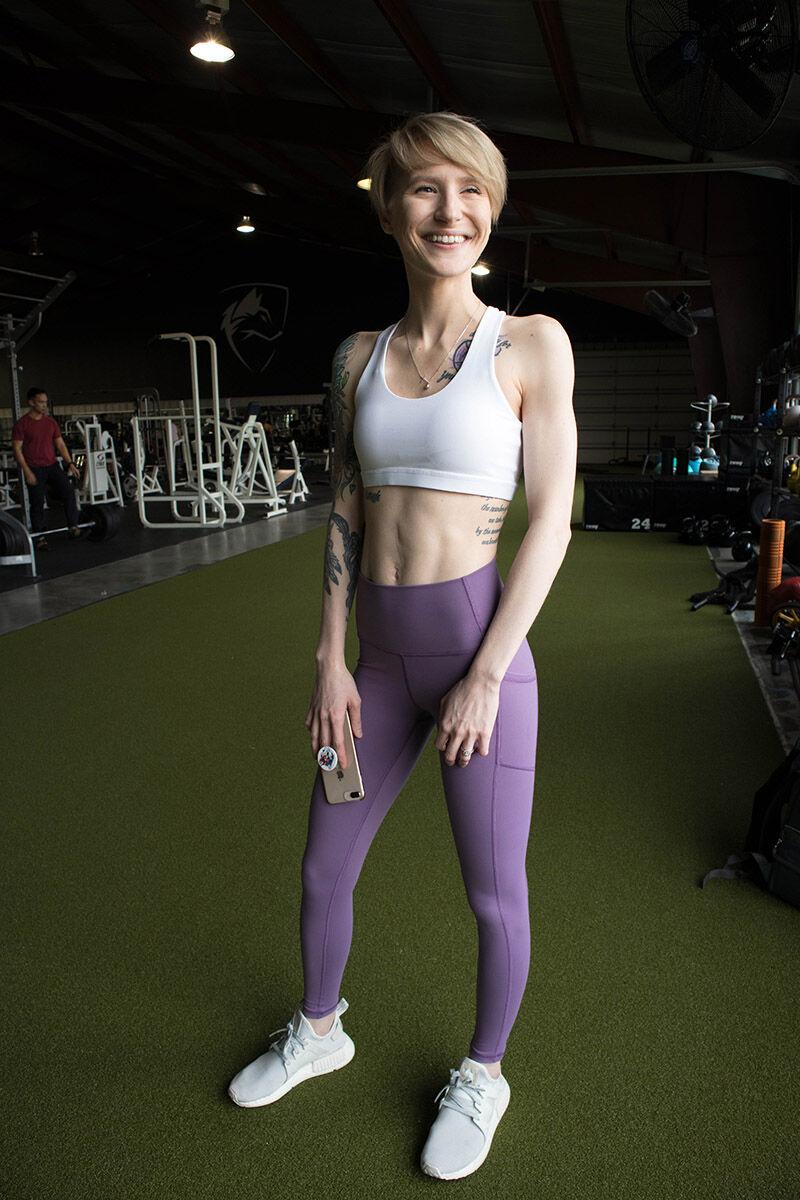 C

h

e

y

an

n

S

haw
@cheymarie_fit  |  Cancer Survivor and Fitness Enthusiast
Full disclosure: Cheyann Shaw and I went to high school together in Bonney Lake. At the time, she was Cheyann Clark, and I was Shelby Rowe. My memories of her are vague, but I do remember her icy blond hair was usually fixed in a ponytail, tamed by a thin, elastic headband, and she almost always wore basketball shorts. I came across her again a few months ago, when a video of her had gone viral. It was a split-screen pair of images: One was a progress picture of her muscle gains; her long hair was pulled back, just as I always remembered it; the other was 13 days after a major surgery for ovarian cancer. Her once-muscular frame was rail-thin, a temporary ileostomy bag was barely visible, and her head was nearly bald.
In the seven years since we'd parted ways, Shaw had lived what seemed like a lifetime of events. She played basketball for three schools in three states, tore her ACL twice — which resulted in the end of her basketball career — moved to Florida to be with her boyfriend, became a small-time fitness influencer on Instagram and YouTube, got married, and started her battle with what turned out to be stage 4, low-grade ovarian cancer.
Shaw and her husband, Kaleb Shaw, moved back to their home state of Washington in the fall of 2016 for her surgery and treatment at the University of Washington. Her type of cancer was aggressive, resistant to treatment, and because she was only 23 at the time, doctors didn't have survival statistics. There was a chance it was incurable, doctors told her.
"I looked at (the doctor) and smiled, and said, 'OK. I'm going to make it,'" Shaw recalled as she lay in the hospital bed at University of Washington hospital after a surgery that removed her uterus; spleen; appendix; five tumors; part of her colon, bladder, and gallbladder. "And I kept eating my applesauce."
For the past two years, Shaw has been documenting her experience with treatment and rebuilding her body. On Nov. 3, 2017, her care team told her she had no evidence of disease. Now that her treatment has ended, the Shaws are moving back to sunny Florida to continue the life they'd previously built. Hopefully, at her five-year mark, she can officially say she's in remission.
What made you want to share your cancer and fitness journey on social media?
For fitness, I wanted to share that with people because I was coming from a negative place (having torn my ACL and giving up basketball). I wanted to show people that no matter what, you can overcome. I wanted to share my cancer journey for the same reason. Cancer is a real thing. When I was diagnosed, I went on social media, and I didn't see people talking about what chemo was like, and I couldn't find anyone my age. There was no one to talk to or connect with. The day I was diagnosed, I told Kaleb: I have a journey and a testimony, and there's something that needs to be told — no matter what, you can still make the best of it. When you think of cancer, you automatically think that it's going to suck, and how much longer am I going to live? But I wanted to show people that yeah; you can be dealt a crappy hand, but you can finish with an even better one. I'll show you the good, the bad, and the ugly.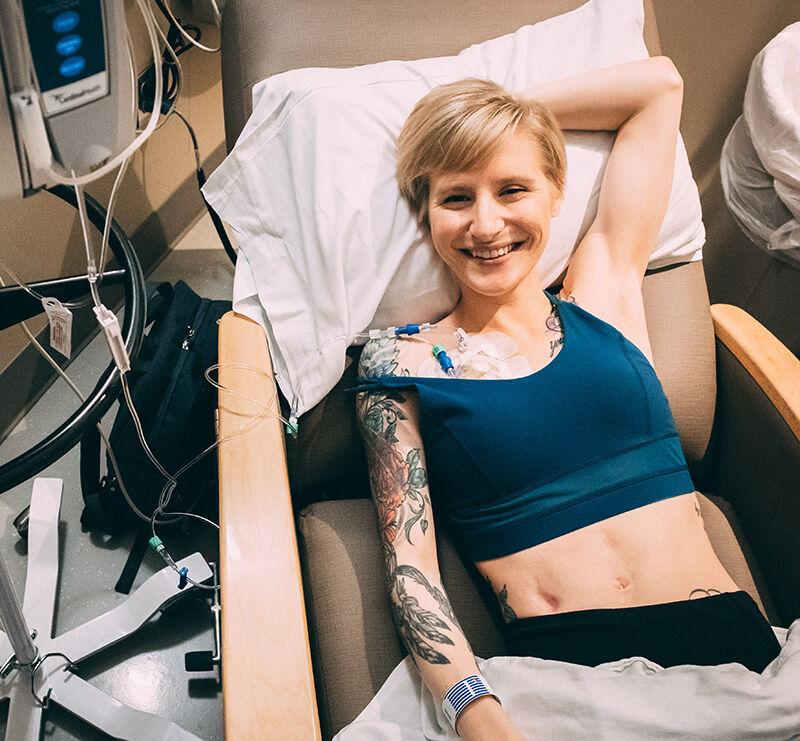 Your story of having ovarian cancer at such a young age went viral. What was it like to suddenly have a lot of public attention?
I remember that night when I posted my viral picture before cancer, when my body was at its prime, and (after surgery, when) my body was at its worst. I remember I was in bed and I had this caption written out, and I deleted it like five or six times, because I was like, "I can't do this. Why would I post this for the world to see?" Something in my head was like: Post it. I had like 20,000 followers at the time. … I woke up the next morning, and I had 200,000 followers. Celebrities were commenting on it, and people wanted to interview me. It was cool because I wanted to have an impact on the world. This was my chance to show people that hey; I'm going through this, but I'm going to be positive and not let this negative situation get me down.
Has having this platform inspired you in any way, or changed your perspective on life?
It's definitely inspired me. I had no idea what I wanted to do with life before cancer. After cancer, and just really sharing my story on Instagram and social media, it's showed me I want to become a public speaker and write a book. … Even on days when I feel like life is beating me down, I realize I can still be thankful for those days. I've learned that it could be worse. Someone else wishes they were in my shoes. I always look back to where I was because there was a point where it was the worst day in my life. I've learned that it could be worse, and there's someone else that wishes they could be in your position.
What impact do you want to have on your community?
My following is mainly women, which is pretty cool. My impact to them is for them to know that you're enough the way you are. You don't need to be a size 0 to be beautiful, and you don't need to have long, blond hair to be beautiful. Whether you're 300 pounds or 97 pounds, I want women to feel empowered that they're enough and no one in this world can tell them that they're not enough. — SRM
---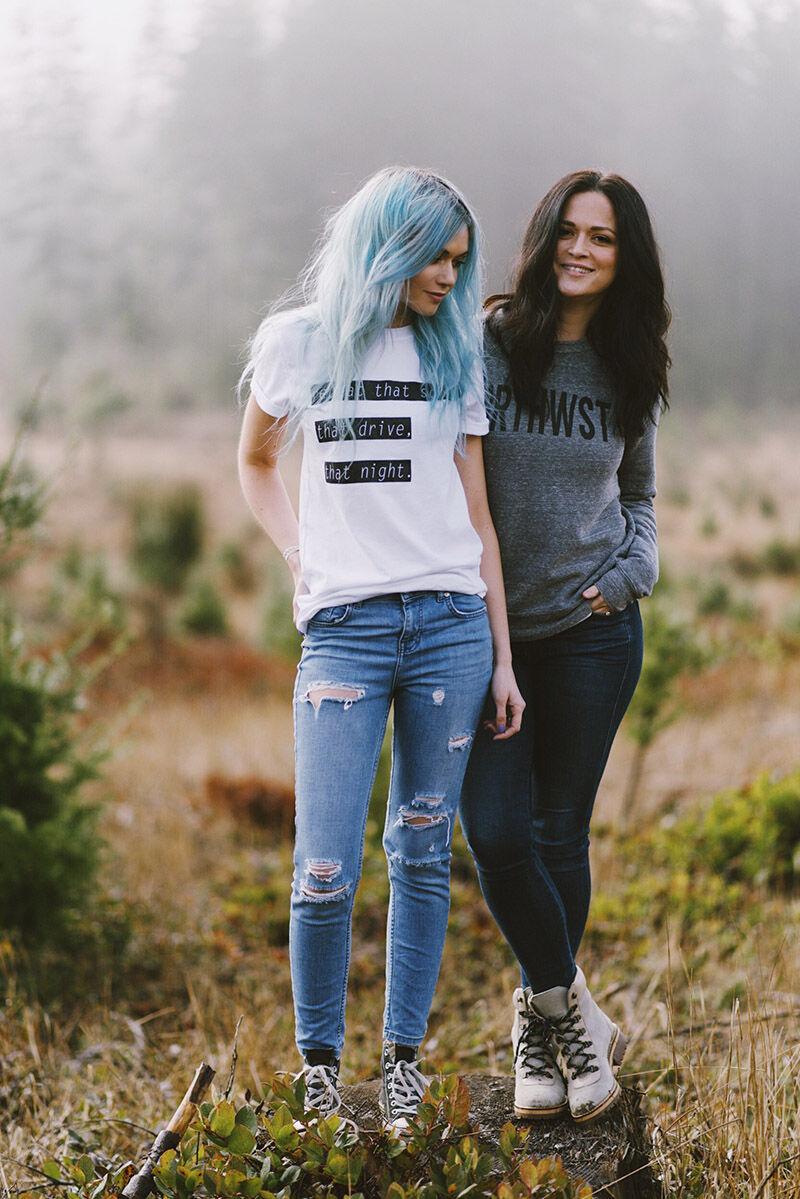 T

a

h

n

e

e

B

r

yn

&

To

r

y

S

av

a

nna

h
@tahneebryn and @torysavannah  |  Creators of Wish You Were Northwest Clothing
Outdoorsy sisters, owners of a clothing line, and social media influencers Tahnee Bryn & Tory Savannah really are renaissance women. With their varied interests, it's no wonder they've managed to cultivate a following of nearly 150,000 people for their Woodinville label Wish You Were Northwest's Instagram.
Tory Savannah has nearly 50,000 followers on her personal Instagram, which features the purple-haired beauty posing in a variety of gorgeous local outdoor locations. Tahnee Bryn's following, while a bit more modest (still well over 5,000), is markedly more personal. Images of Tahnee's family and adventures depict a lifestyle so picture-perfect and wholesome, it's hard not to feel an affinity for it. Both women have an enviable aesthetic and existence that they've managed to distill into a brand that is far-reaching and fun-loving.
Part of what makes Wish You Were Northwest so appealing is the whimsical, adventurous feeling that surrounds it. There's no doubt their outdoorsy, artsy Eastside upbringing helped shape their brand and following. 425 reached out to the sisters to learn more about their background, their label, and how they plan to use their influence to change fashion. The sisters answered the questions like they do everything almost everything — together.
Where are you guys from, and what was your upbringing like?
We grew up in Bothell in a log home on a few acres of wooded property with over 50 pets. Our mom is an artist, and our dad is a musician and small business owner. We spent a lot of time as a family road-tripping around our region, and that's where our love for our area really grew.
How did your upbringing inspire your label?
The way our parents raised us is like the heart and soul behind it, and we both have a passion for clothes and fashion, so it was just natural to merge those things together when creating Wish You Were Northwest. It really is just an extension of us, put into something tangible.
What kind of impact do you hope to have on your community of followers?
We hope to inspire our followers to be spontaneous, adventurous, and not afraid to express themselves through what they wear.
How do you hope to influence the local fashion industry?
We love the idea of breaking the "rules" and broadening the definition of what you wear while exploring the outdoors. We want to keep making clothes that are just as comfortable on the hiking trail as they are in the city, blurring the lines between trendy and outdoorsy. Why not be both? ­— EM
---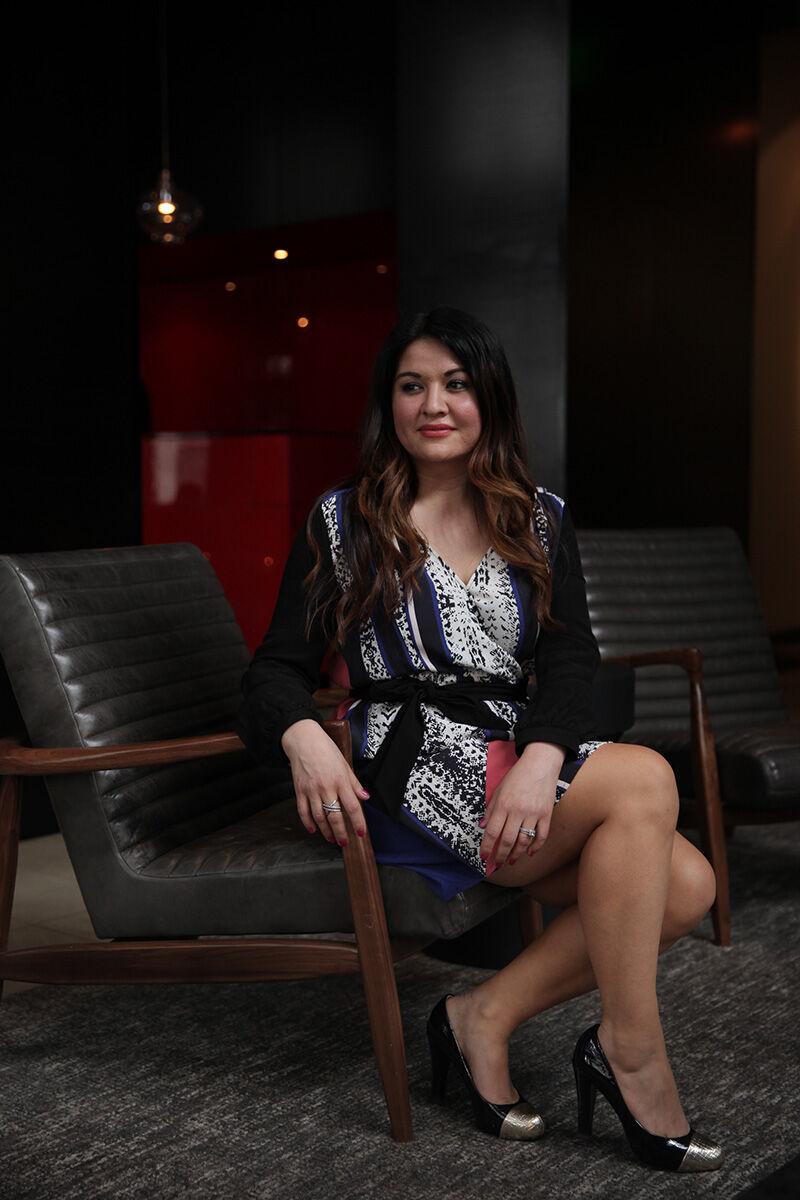 S
y
dn
e
y
M
i
n
t
l
e
@gossip_glamour  |  Founder of Gossip & Glamour Public Relations
Few professionals can credit their first job as the platform from which they began their meteoric rise to the top of their field. Sydney Mintle is one of the few. The stylish founder of the fashion-focused public relations firm Gossip & Glamour, Mintle started a sales-floor fashion job at the age of 16 and was named store manager by 19. Later, while serving on numerous boards, Mintle earned two degrees in fashion merchandising from The Art Institute of Seattle. With Mintle at the helm, Gossip & Glamour works with big names like Neiman Marcus, Brooks Running, Zumiez, Moorea Seal, Fresh Tangerine, PR Couture, Jag Jeans, Blue Nile, UNIQLO, SEE Eyewear, Macy's, Four Seasons, and Skin Spirit.
What kind of impact do you hope to have on your community of followers?
I started my blog back in 2008 as a resource for readers to discover cool fashion brands and designers right here in the Pacific Northwest. I hope my site shows readers that Seattle does, in fact, have a thriving fashion scene filled with cool boutiques and places to shop.
How do you differentiate yourself on social media?
I'm the same on social media as I am in real life. You'll see that in my feed. It's purely organic content, in real time. I wish I had more time to do photoshoots, but I'm a mom of two, and I run a business in addition to blogging, so if you need me, you can probably find me running around the city, in heels.
What is your favorite outfit? And how does it make you feel when you wear it?
I don't have a favorite outfit, actually. I love waking up and picking out something based on my mood. Am I feeling playful? If so, I usually choose a dress. Do I need a bit of color to inspire my day? If yes, then I find the brightest thing my closet, which is usually some version of hot pink. Fashion should be fun. If it's not fun, you're not doing it right.
Who are your favorite influencers?
I'm insanely inspired by Brittany of Pumps & Plaid. She is unapologetic about who she is, and I love that she's not easily swayed. Her content is authentic, and she writes solely about the things she loves. I met her through the blogging scene and was delighted to find that she's the same person both online and offline, which is quite rare. — SRM
---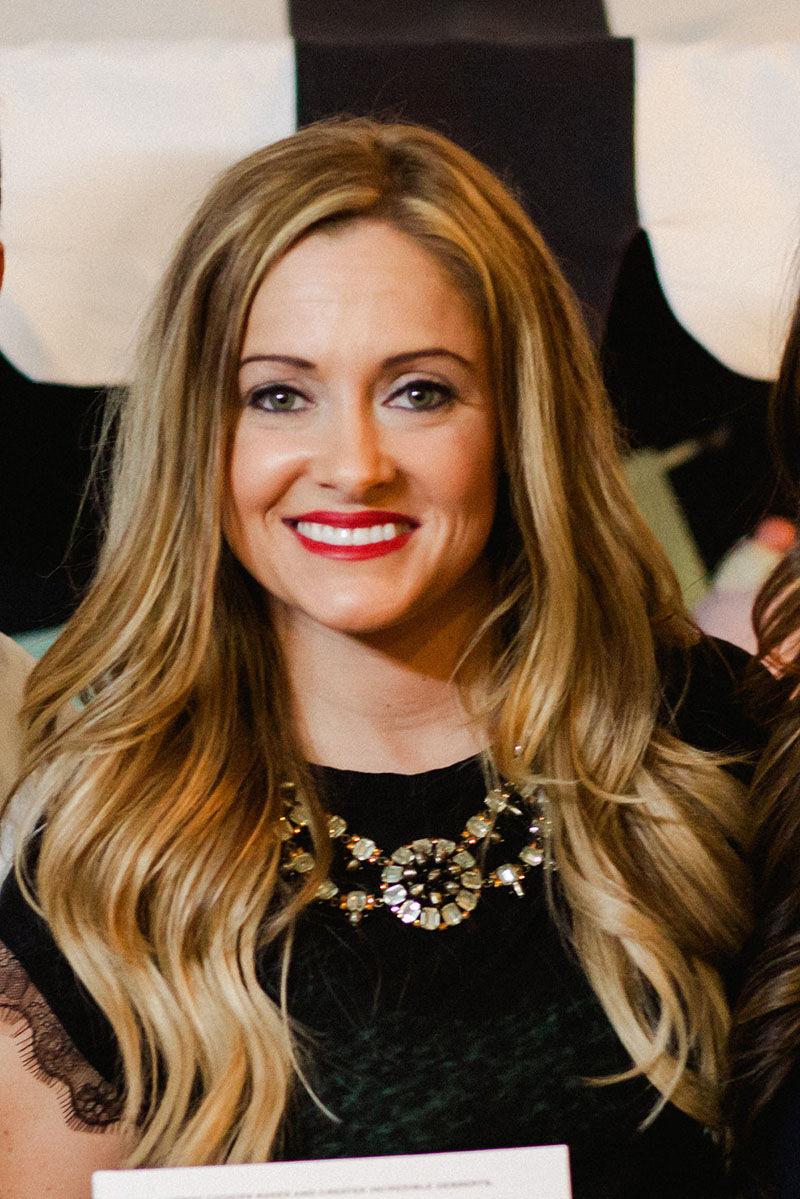 M
o
l
l
y
M
e
sn
i
c
k
@mollymesnick  |  Radio Co-Host of "Bender and Molly in the Morning"
The world became acquainted with Molly Mesnick nearly a decade ago, when she vied for Jason Mesnick's heart on Season 13 of The Bachelor. Not to ruin it for you, but she married him, and they're living happily ever after in Kirkland with their two children, Tyler, 13, and Riley, 5. Jason is in real estate, and Molly Mesnick joined 106.1 KISS FM in 2014 to co-host the morning show with longtime radio personality Bender.
"I never dreamt about being in radio," Mesnick said. "It honestly fell in my lap. I had been friends with Bender for years, so when the position opened up, they reached out and offered me the job. I was terrified because I had no previous radio experience, but I can't imagine my life any other way."
The rooster crows for Mesnick at 4 a.m. She grabs a Starbucks — she's been going to the same store every day for four years — and is on-air from 6 a.m. to 10 a.m. From there, Mesnick hits a Soul Cycle class or the gym, and is off to her kids' activities. It's a simple life, she says. Albeit a pretty lovely one. We love following along as she entertains for the holidays or dabbles in the latest beauty trend.
Instagram accounts can be deceivingly glamorous, but you do a really nice job of showing what everyday life is like. Was it a conscious choice to "keep it real" on social media?
I have always been a believer in being accessible and authentic. I do not see myself as a "celebrity" in any way. I am just like anyone else. So, even though I do have a large platform, I think it's important to be true to myself. Anyone can post only the perfect moments of their life, but that's not reality. Sometimes the house is messy; sometimes my darling child has a temper tantrum. Why hide that … it's life!
What impact would you like to impart on your community?
I have been given the greatest gift in the world — a voice — and it would be a great disservice if I didn't use that voice for good. I have become incredibly involved with Seattle Children's Hospital through Bender's One Big Kiss Radiothon. I don't think people realize how lucky we are to have this hospital right here in Seattle. Jason has been on the board for Big Brothers Big Sisters for years, and we are actually chairing The BIG Gala this year. If there is one positive thing to come from being on The Bachelor, it is having the voice and power to make a positive impact in our community.
What are the highs and lows of being so open on social media?
The positives far outweigh the negatives. I love that I am able to impact people's lives through social media. Sometimes it is as simple as telling people where I found a great deal on something. Other times it's pulling on people's heartstrings and begging them to donate to Seattle Children's Hospital. Having that kind of voice and platform is powerful, which again, is why I want to keep it real. The negative just comes with the territory … internet trolls! It doesn't matter what I post; someone will always find something wrong with it. Luckily, I've been in this position for over nine years, so I'm to the point where I am able to laugh it off. It's crazy to me that people have so much time and energy to pick apart another human being. There are way more important things in this world that we could shift that energy toward, but I digress. — SRM
---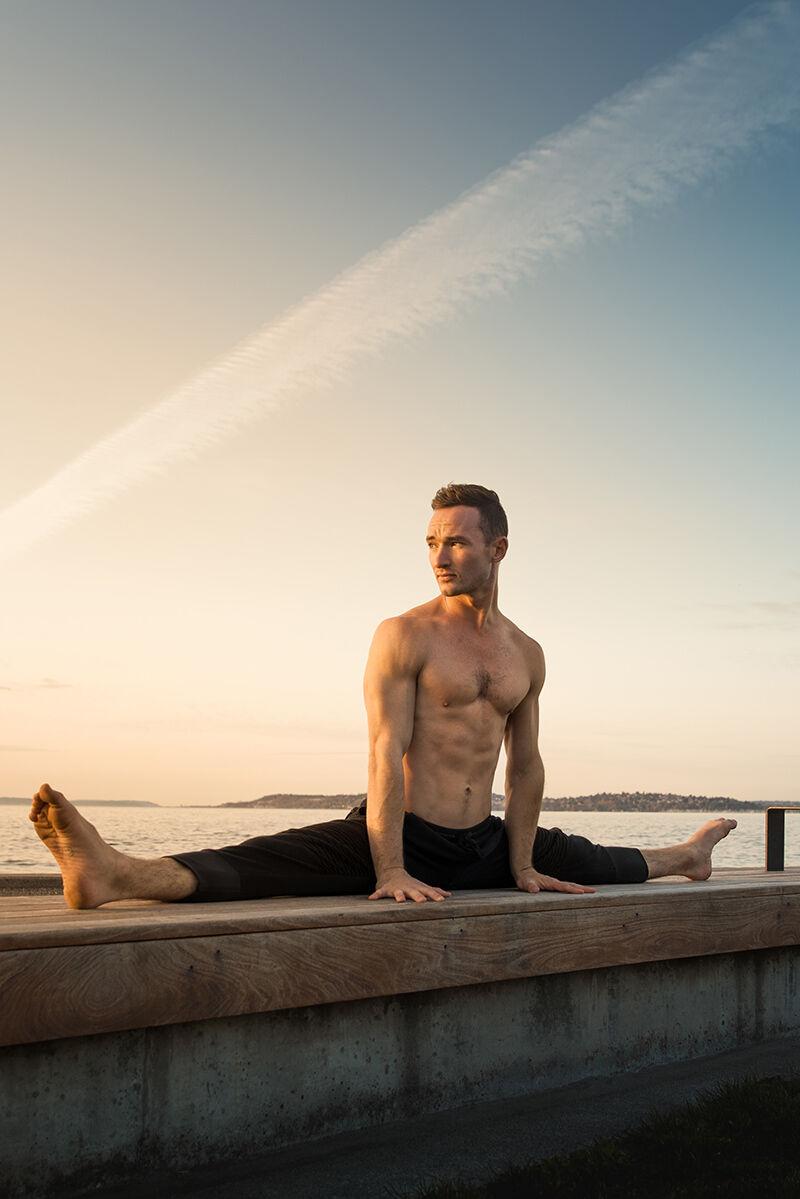 Ke
v
i
n
Ho
f
e
r
@kevindhofer  |  Body Movement Connoisseur and World Photographer
The human form is beautiful. However, we'd contend that the lines and curvatures of skin and bone look even more dynamic wrapped in yoga poses shaped by world photographer and Instagrammer Kevin Hofer. He is art, juxtaposed by the sharp angles of architecture and smooth background of nature. The Seattle transplant attended the Academy of Art's photography program in San Francisco and began shooting for Amazon some years later. Hofer started practicing yoga four years ago, although he prefers to call it "bodyweight movement," because he usually doesn't practice traditional yoga, and began documenting it on Instagram around the same time. His following gained momentum, and he was approached by the online fitness platform Cody to create a fitness plan for the site. During the summer of last year, he decided to leave Amazon, sold most of his belongings, and traveled the world, documenting destinations with striking balance and stability poses. Hofer spends a few months in Seattle to work on his first eBook, filled with yoga posture diagrams and his yoga photography.
"At this point, I'm not dealing with any corporate bureaucracy whatsoever," he said. "I don't have a boss. I don't have certain hours. I answer only to myself. My financial future lies completely within my own hands. How exciting and terrifying is that?"
What made you share your passion for yoga on social media?
It all started because I wanted a way to view the progress I was making. I would post a photo or video every few days so that I could look back and see how far I'd come. That, and I find it extremely helpful to see myself move, so I can make any necessary corrections. Once I did that for a while, I started incorporating more of my photography skills into the photos I was sharing, and that's when the momentum started picking up. I was always so inspired by people on Instagram, and it was actually one of my biggest tools for learning, and it still is.
How are you hoping to influence your followers?
I think most of all I hope to show people that movement and exercise can be fun. It can be a lifestyle option outside of simply going to the gym to get a "beach body" (though I don't see anything wrong with that, either. Most any exercise is better than no exercise). I absolutely love my practice, and I look forward to it each day. Yes, it is work, but I never view it that way because it's just so dang fun. The other thing I hope to convey is the consistency that a practice must take on. Much like anything in life, the more consistently you practice, the more you'll get out of it. Even if you never do a "perfect" handstand, you'll learn more from the consistent practice than you ever will from actually doing the handstand.
How has your work in yoga and photography changed your perspective on life?
As clichéd as it sounds, yoga has taught me that the process is worth more than the outcome. It was really exciting, but I didn't receive any sort of enlightenment the day I did my first handstand. I looked back and felt so proud that I had worked so hard for so long. I fought through all the moments of discouragement and just kept going. It translates so seamlessly into so many other aspects of life. On a much different note, my work in both of these fields has taught me that we don't have to settle. Following your gut, your heart, and your passions will lead to a fulfilling life, and the money will come. Maybe you'll earn less money than ever before, but what good is money if you're living a life you don't even enjoy?
Any kind of fitness can be intimidating to start. What advice do you have for getting started?
Start now and take it one day at a time, and don't look at someone who has practiced for 10 years and wonder when you'll get there. You'll get there when time says you will, and not a day sooner, so what's the point in stressing over it? So many people never start, because they feel inadequate to begin with. They're either "not flexible enough to do yoga" or "not strong enough to try a handstand," but what they're forgetting is that almost nobody was. I couldn't touch my toes when I started, and now I can touch my big toe to my forehead in a forward fold. — SRM
---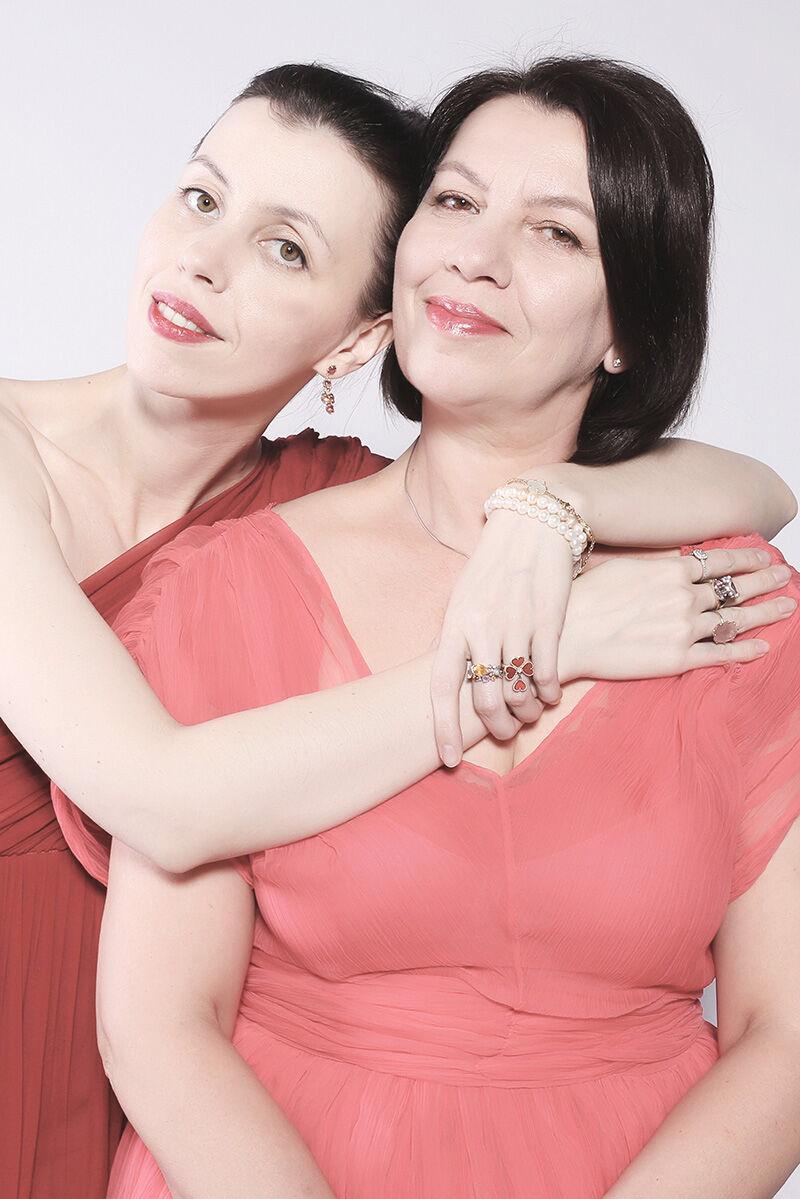 M
i
l
e
n
a
N
a
t
a
n
o
v
@valentina_valentia_official  |  Fashion Designer and Microsoft Software Engineer
Milena Natanov represents one of four generations of women who make up Valentina & Valentia, a fashion label that combines sophisticated lines with ethereal fabrics. The result? A reputation for beautiful, unique, and high-quality clothing, not to mention a strong following of people who appreciate both the style and sustainability of the brand that Natanov designs with her mother, grandmother, and daughter. Natanov speaks to the company's one-of-a-kind approach to fashion, which keeps its customers inspired year after year.
What kind of impact do you (both you and the Valentina & Valentia brand) hope to have on your community of followers?
Multiple times throughout my life, I have been told that I am lucky to have my grandmother and mother by my side — both of them are strong role models and strong women. I've come to realize that not all girls and women have this kind of example in their lives, and that, as a result, they might not have heard, "You can do it!" from female role models in the same way that I did. I think that having this kind of encouragement is crucial to success.
My personal goal is to help others realize their natural potential, which aligns well with the goals of Valentina & Valentia: We want to give women the tools they need to become the best versions of themselves.
How do you hope to influence the fashion industry through your work?
All of our collections are delivered in pure silk and other sustainable luxurious, materials — batiste, wool, and cashmere. The footprint of nylon, polyester, and other manmade materials is devastating our planet, and Valentina & Valentia is making a bold choice by not working with these fabrics, as it limits our price range. We know, however, that our customers appreciate our product not just because of how it looks and how it makes them feel, but also because it's good for the planet.
What do you do to stand out on social media to build a following?
The company has a very unique story: It was founded by women from four generations, all of whom come from an engineering background. The brand's name comes from my grandmother, Valentina, and my daughter, Valentia. This story resonates with our followers. It's also not only the company that comes with a story: Each of our products has a story, and each of our collections has a story. We make an effort to be authentic in how we tell each of these stories and how we share each of our visions, which sets us apart.
What inspires you? What does your creative process look like?
A big inspiration for me is my father, who was an architect. I inherited from him a strong passion for architecture — for forms and lines. They captivate me. My library is halfway filled with books on self-growth, and the other half is architecture and art.
I was also lucky to live in three different countries with diverse cultures and to learn three different languages. This cultural heritage formed me. When I am asked where I am from, I always find it hard to respond, because I see myself as a child of planet Earth. I think this sentiment comes through in Valentina & Valentia designs. They carry a European aesthetic — but not exactly. They have American modern simplicity — but not quite. In a way, some dresses are reminiscent of the Mediterranean Sea, while others are closer to Russian pieces from the 18th century. And yet, our designs have a very recognizable and authentic voice in them. My family's diverse background has a huge impact on the way Valentina & Valentia approaches fashion.— ZB