Wow! When we asked readers to vote online to choose the Best of 425, we received thousands of votes. It was great to see many new businesses make this year's stellar Best of 425 list, as well as repeat winners that definitely should be proud of repeat recognition. Thank you for taking the time to vote, and congrats to everyone who won. The competition was fierce!
By Kara Patajo and Maria Leuzinger
JUMP TO:
---
Arts & Entertainment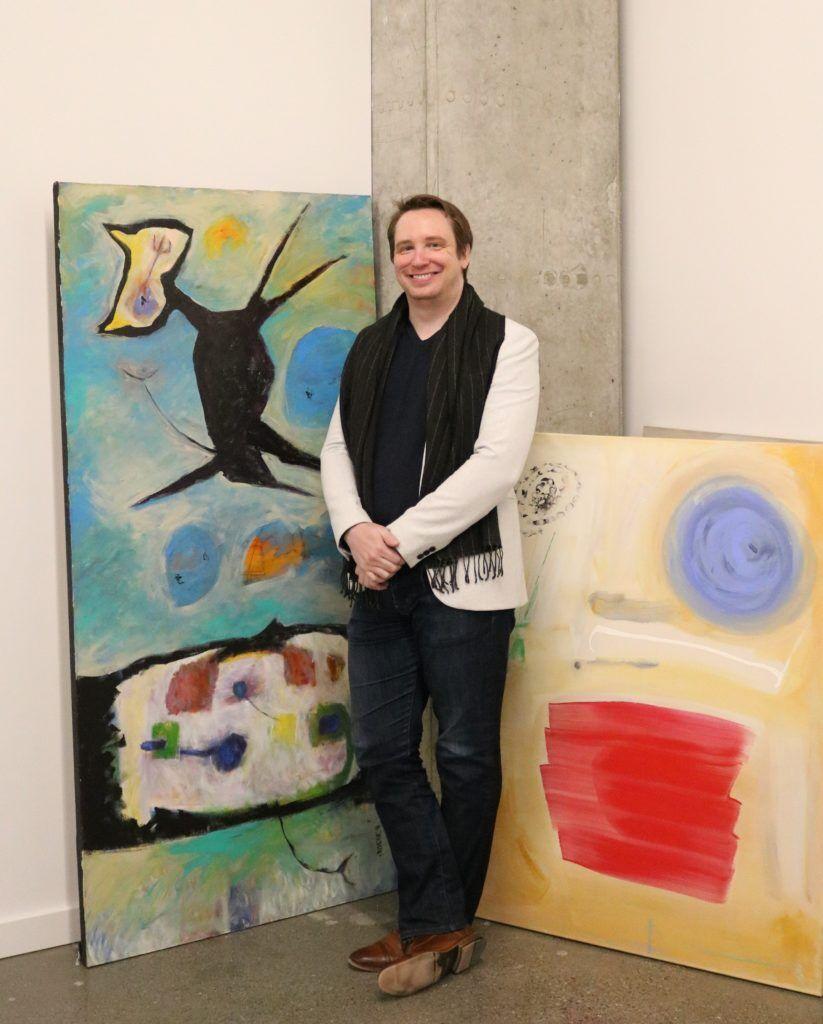 Art Gallery: Ryan James Fine Arts
Ryan James Fine Arts gallery is a contemporary gallery that features a roster of Washington-based artists working in abstract, modern, and conceptual art. Featured artists include well-known, as well as up-and-coming, local artists. Ryan James Fine Arts opened its new location in Kirkland Urban last month. Kirkland
Casino: Snoqualmie Casino, Snoqualmie
Live Theater: Village Theatre, Everett and Issaquah
Festival: Bellevue Arts Festival, Bellevue
Museum: Bellevue Arts Museum Arts Fair, Bellevue
Local Celebrity: Russell Wilson, Bellevue
Local Radio Personality: John Curley, Kiro Radio, Seattle
Local TV Personality:Brandi Kruse, Seattle
---
Businesses & Services
Office Space: WeWork
WeWork offers an innovative approach to the traditional workspace. The company's leasable office spaces are great for startups, large corporate meetings, or individual computer time. Additionally, WeWork is a flexible real estate platform tailored to a company's specific needs. Now more than ever, the company's open office spaces are tailored for remote work, so employees don't feel like they're always stuck at home. Multiple locations
Small Business: Noreen Skincare, Bellevue
Medium Business: Arnold's Appliance, Bellevue
Bank: Mountain Pacific Bank, Multiple locations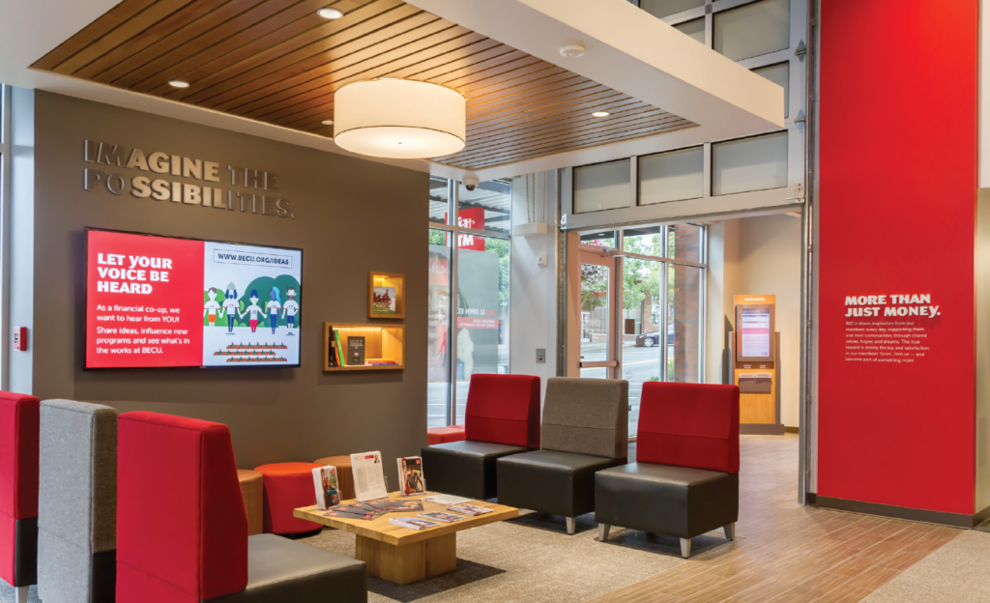 Credit Union: BECU, Multiple locations
Auto Repair: Jeff's Auto Repair, Multiple locations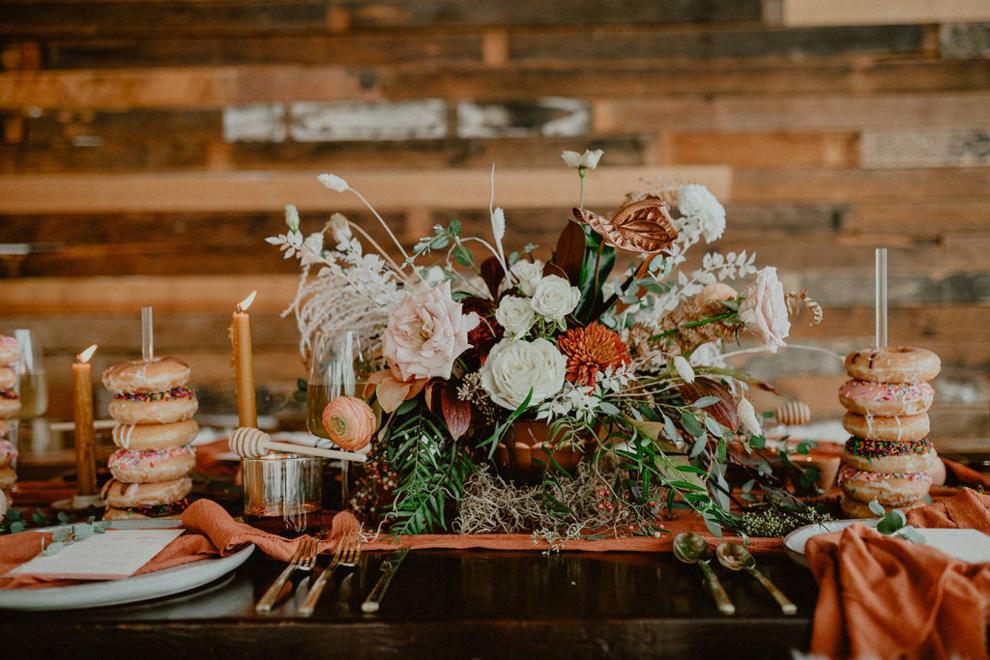 Florist: Fena Flowers
Founded in 1988, Fena Flowers is the Eastside's top-notch florist. Each Fena Flowers arrangement is handcrafted, with freshness and quality guaranteed. Its staff creates original bouquets for any occasion, including birthdays, holidays, congratulations, well wishes, and more. Combined, its artists have more than 125 years of experience in creating original and personal floral arrangements. Kirkland
Doggy Day Care: Camp Charlie, Duvall
Groomers: Der Pet Haus, Bellevue
Apartment Community: The Meyden, Bellevue
Nonprofit: Overlake Medical Center Foundation
Most Eastsiders already know that Overlake Medical Center and Clinics provide high-quality, personalized care and a wide range of specialties. What they might not know, however, is that The Overlake Medical Center Foundation works behind the scenes to support Overlake's programs to ensure it meets the health needs of the Eastside community. Bellevue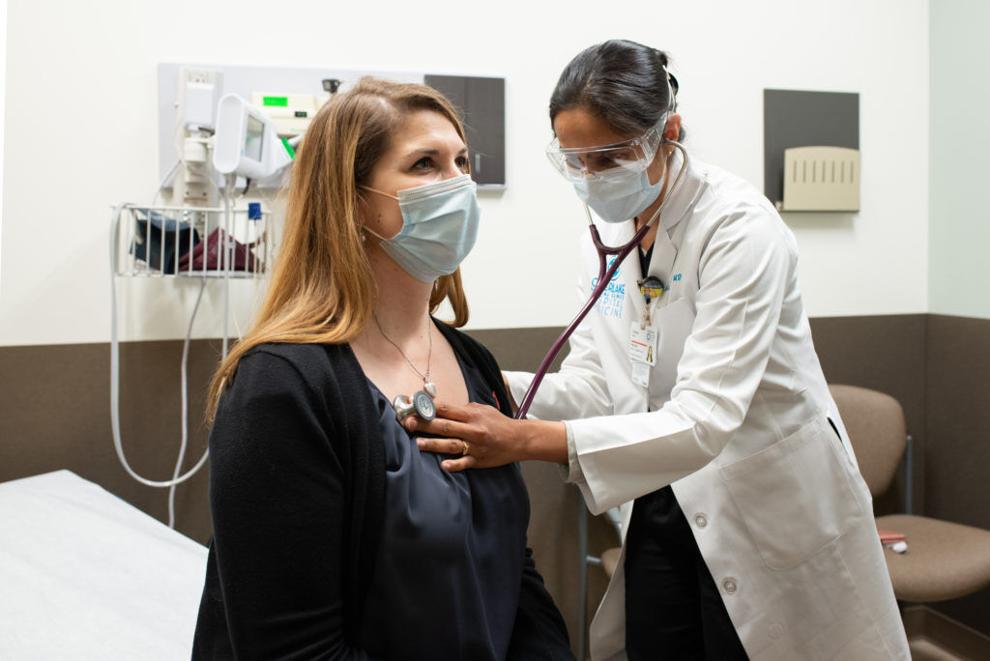 Auto Dealer: Lee Johnson Auto Family, Multiple locations
Marina: Kirkland Homeport Marina, Kirkland
Retirement Community: Aegis Living, Multiple locations
Law Firm: Helsell Fetterman, Seattle
Attorney: Laura Hoexter, Helsell Fetterman, Seattle
Real Estate Agent/Realtor: Kamran Mostofi, Jenna Kamran Properties, Bellevue
Insurance: Sarah Steblay, Alliant Insurance Services, Multiple locations
City: Bellevue
Mortgage Lender: Doug Perry, Wallick & Volk, Bellevue
Cannabis Shop: The Novel Tree, Bellevue and Bremerton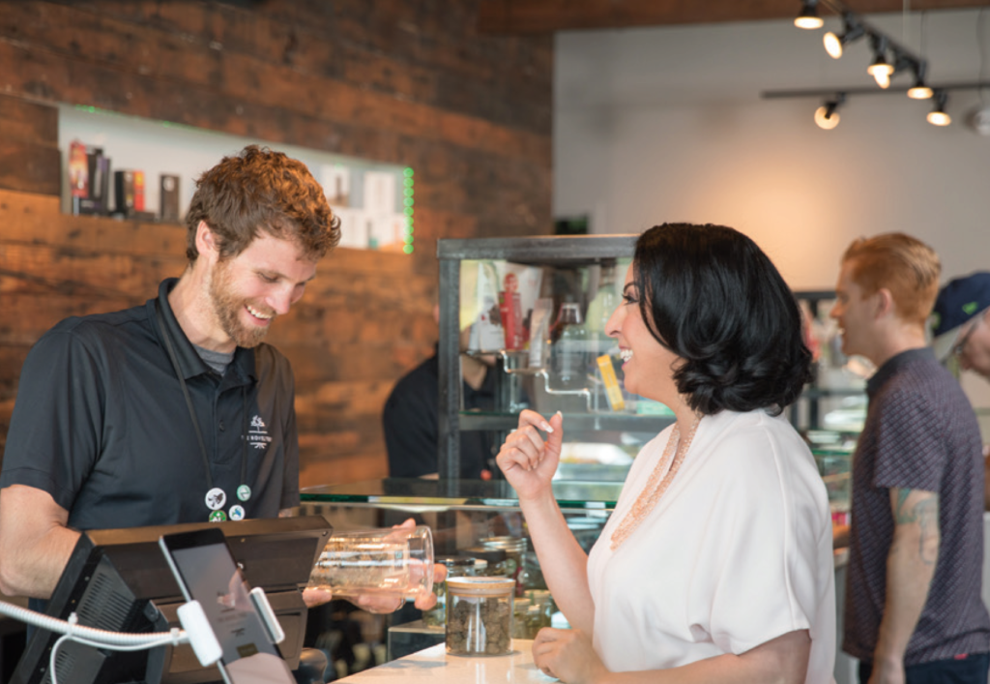 Veterinarian: Judy Hung — Eastside Veterinary Associates, Renton and Kirkland
Tattoo Artist: Skin and Soul Tattoo & Piercing, Bellevue
Established in 2010, Skin and Soul is a full-service tattoo and piercing shop filled with experienced artists who are ready and able to help customers create custom designs. Its retail shop also offers eclectic body jewelry, vintage clothing, and home decor. Whether you're a first-timer or seasoned ink enthusiast, Skin and Soul is committed to providing its customers with a comfortable, personalized experience and quality artwork. Bellevue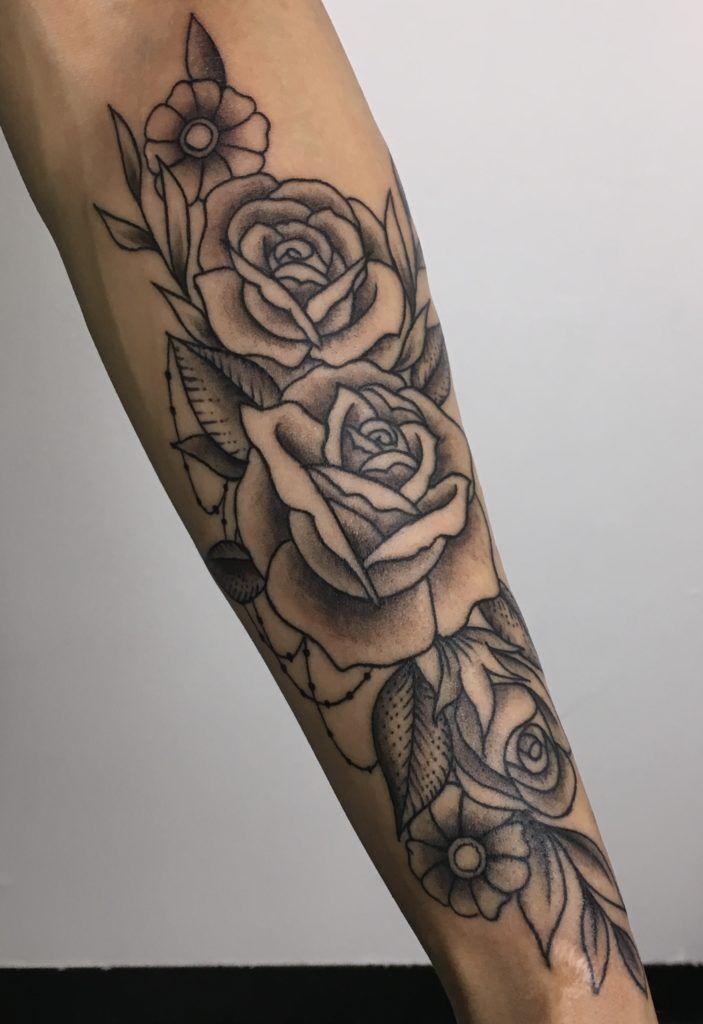 ---
Fashion & Retail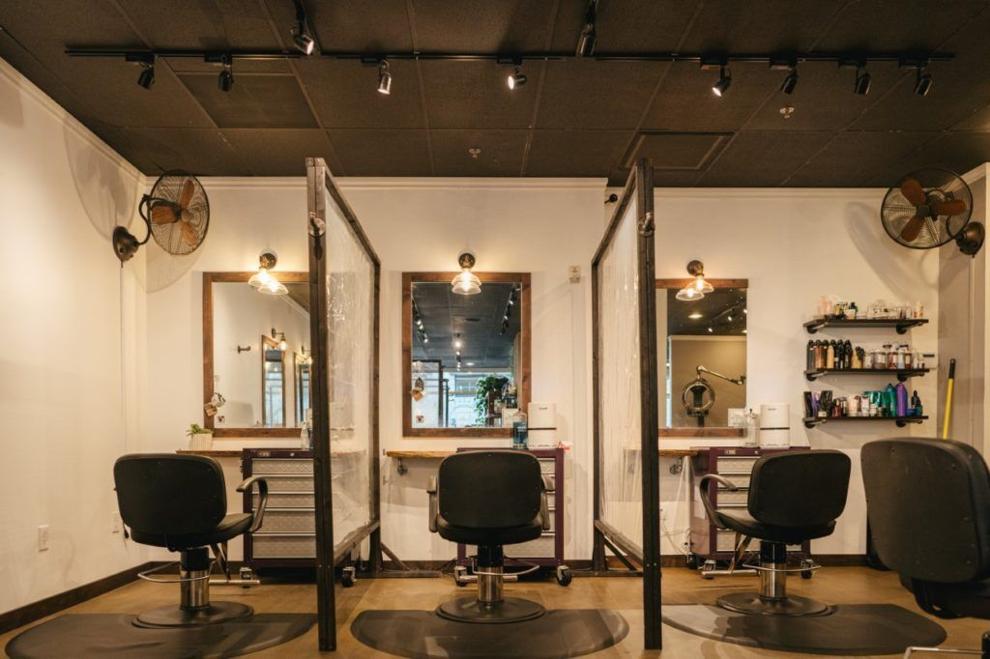 Hair Salon: Joe Bae Salon
The 13 stylists at Joe Bae Salon create a warm, friendly atmosphere and stay up to date on the newest hairstyle trends. The team's expertise and enthusiasm provide customers with a unique and unforgettable boutique experience at the Old Bellevue-based salon. From coloring, cuts, extensions, or updos, the stylists at Joe Bae will leave you feeling refreshed and in love with your hair. Bellevue
Boutique: Marlowe Boutique, Bothell
Men's Fashion: Seattle Thread Company, Kirkland
Jewelry: Alvin Goldfarb Jeweler, Bellevue
Shoe Shop:Nordstrom, Multiple locations
---
Food & Drink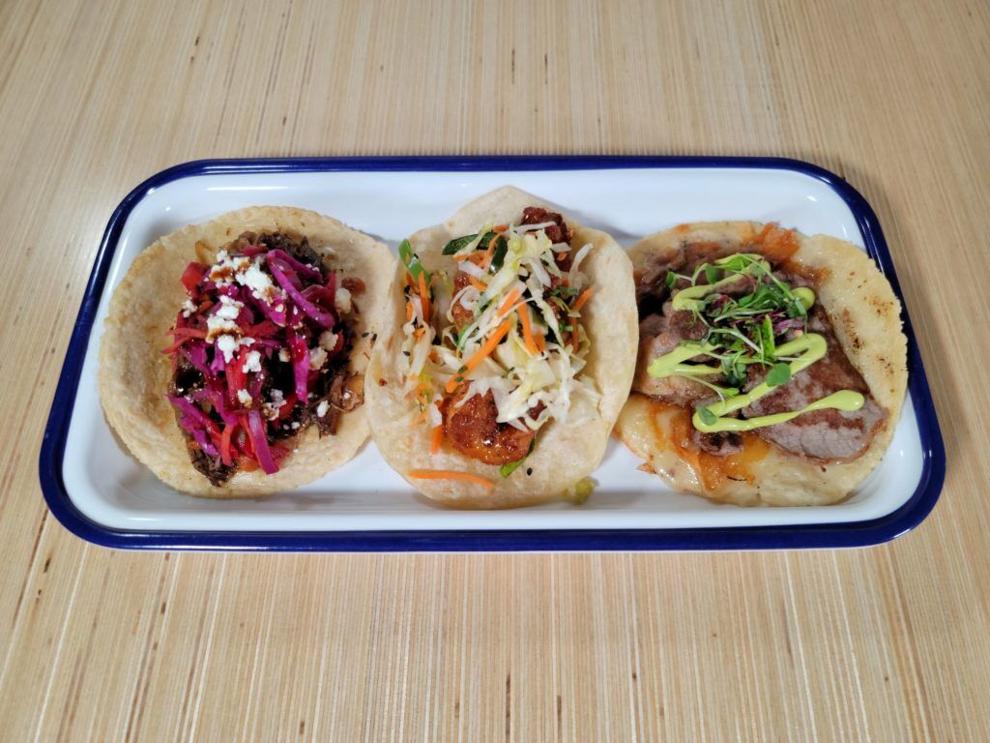 New Restaurant: Lifted Taco
As more of a taco eatery than a Mexican restaurant, Lifted Taco serves more than two dozen from-scratch taco options; you can even nosh on breakfast tacos (wink, wink). Lifted Taco challenges its customers to stretch their idea of taco fi llings to include unusual ingredients such as panko orange-glazed shrimp, citrus glazed beets, and barbecue bacon glazed meatloaf. And let's not forget other menu favorites, like churro donuts, seasonal soup, and fresh salsa. Plus, guests will be able to enjoy meals on the patio this summer. Woodinville
Restaurant: Heritage Restaurant | Bar, Woodinville
Romantic Dinner: Ascend Prime Steak & Sushi, Bellevue
Best Lunch: Just Poké, Multiple locations
Food Truck: Mix Poke Bar, Seattle
Brunch: Salish Lodge & Spa, Snoqualmie
Bartender: Joshua Moses, Central Bar + Restaurant
As a renowned mixologist with genuine hospitality, Joshua Moses specializes in serving drinks and experiences. "Everyone loves Joshua. His professional presentation, style, and bar knowledge calm you the moment you arrive at Central, knowing your guy Josh (has) got you covered as he slides your favorite cocktail across the bar just how you like it," said Central Bar + Restaurant co-owner Joseph Brazen. For the past two years, Moses has been perfecting his craft at Central. "Whether I'm making a perfect Manhattan, or putting my own unique spin on a classic, I take absolute pride and joy in creating an exclusive intimate experience that both the patron and (I) can enjoy together," Moses said. Bellevue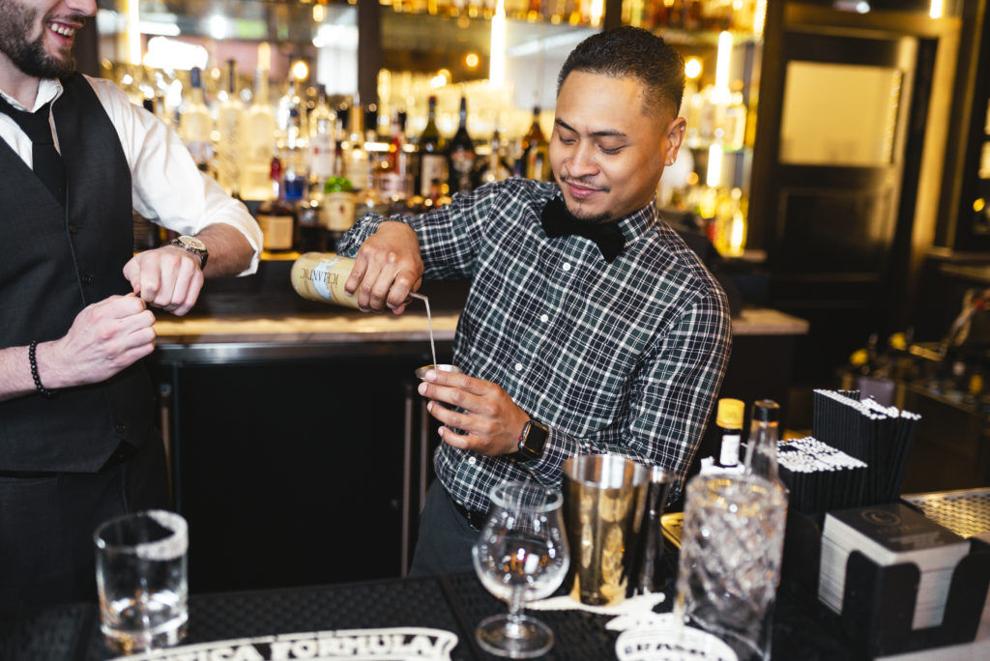 Happy Hour: Woodblock, Redmond
Mexican: Cactus Southwest Kitchen + Bar, Multiple locations
Burger: Tipsy Cow Burger Bar, Redmond and Woodinville
Founded in 1982, The Goose Pub & Eatery is the place to escape from everyday life and enjoy a game of pool, darts, and even video games. Maybe the food will bring you through the doors, but the atmosphere will have you coming back. Bellevue
Sushi: Japonessa Sushi Cocina, Bellevue and Seattle
Coffee Company: Mercurys Coffee Co.
For 22 years, Mercurys Coffee Co. has been treating the Eastside to "outrageously good" organic coffee. Whether it is a signature White Chocolate Americano or an all-natural Lotus Energy Elixir, there is a drink (or two) for everyone. It all begins in the Bellevue flagship bakery and is made available at drive-thru locations across multiple cities, such as Sammamish and Bothell. Drinks and bakery items are handcrafted with quality ingredients, and baristas take pride in creating the best possible experiences. Multiple locations 
Japanese: Japonessa Sushi Cocina, Bellevue and Seattle
Pizza: Spark Pizza, Redmond
Vegetarian:Araya's Place, Bellevue and Seattle
Hole-in-the-Wall: Central Tavern, Kirkland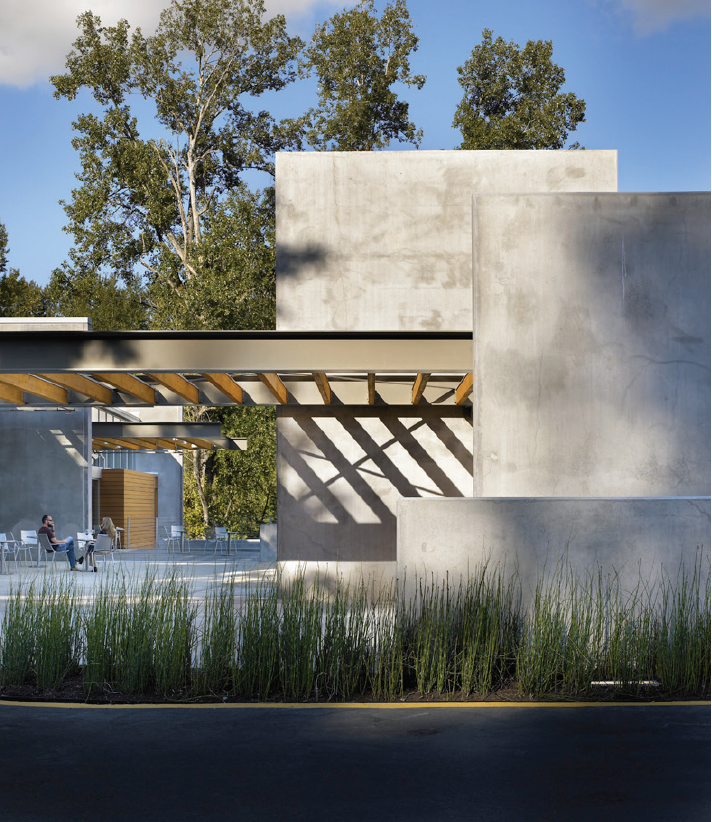 Bakery: The French Bakery, Bellevue, Kirkland, and Redmond
Winery: Novelty Hill-Januik Winery, Woodinville
Brewery: Big Block Brewery, Redmond and Samammish
Chinese: Facing East, Bellevue
Thai: Bai Tong Thai Restaurant, Multiple locations
Italian: Carmine's, Bellevue
Dessert: Ascend Prime Steak & Sushi, Bellevue
Fine Dining: John Howie Steak, Bellevue
Best Donut: Top Pot Doughnuts, Multiple locations 
Seafood: Seastar Restaurant & Raw Bar, Bellevue
Distillery: Woodinville Whiskey Co., Woodinville
French: Le Grand Bistro American, Kirkland
Outdoor Dining: Spark Pizza, Redmond
Grocery Store:Metropolitan Market, Variouslocations
Indian:Kanishka, Redmond
Vietnamese: Monsoon, Bellevue and Seattle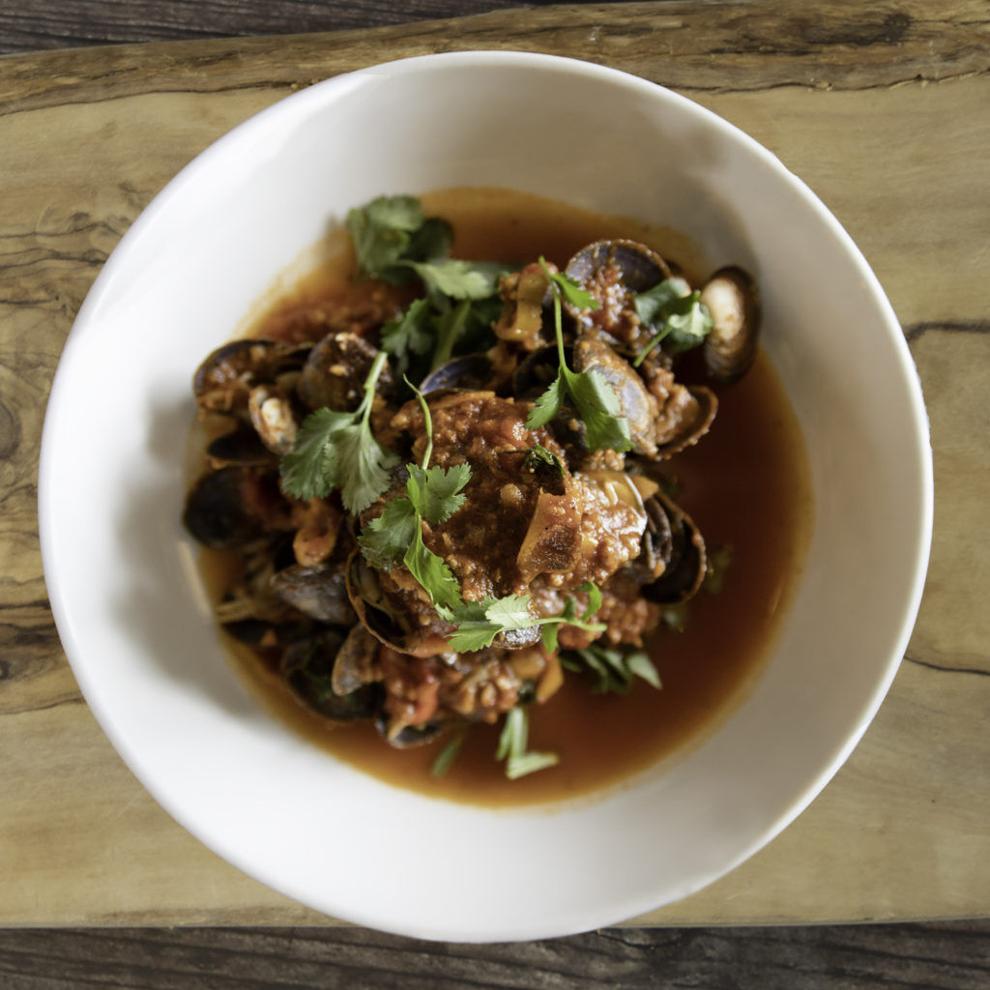 Cocktail: Woodblock, Redmond
Ice Cream or Gelato: Molly Moon's, Multiple locations
Chef: Breanna Beike, Heritage Restaurant | Bar
Midwestern native Chef Breanna Beike fell in love with cooking from a young age. Her major source of inspiration was Julia Child, who once said, "People who love to eat are always the best people." Beike's career in the kitchen began after high school and then spanned various Chicago hotels and clubs. After moving to Washington, Beike opened Heritage Restaurant | Bar in 2018. The nahttps://www.woodblockredmond.com/me is derived from a family recipe box gifted to her from her mother that reads, "May you always cook with love and pride — keep the heritage." Chef Beike runs her restaurant with a strong commitment to community and a passion for locally sourced fish and produce. Woodinville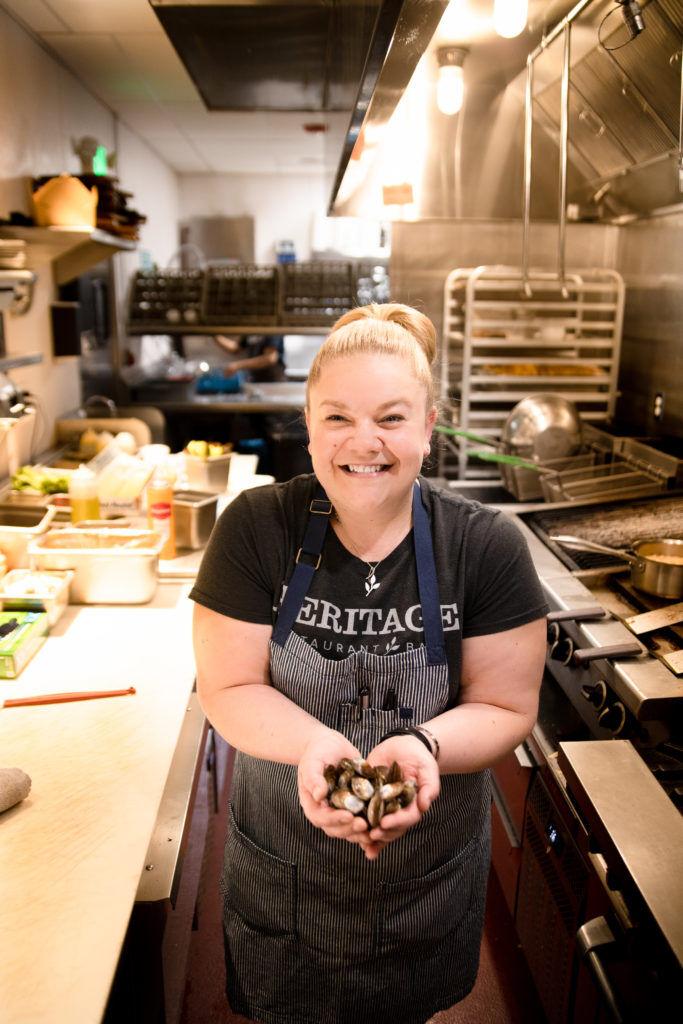 ---
Health & Wellness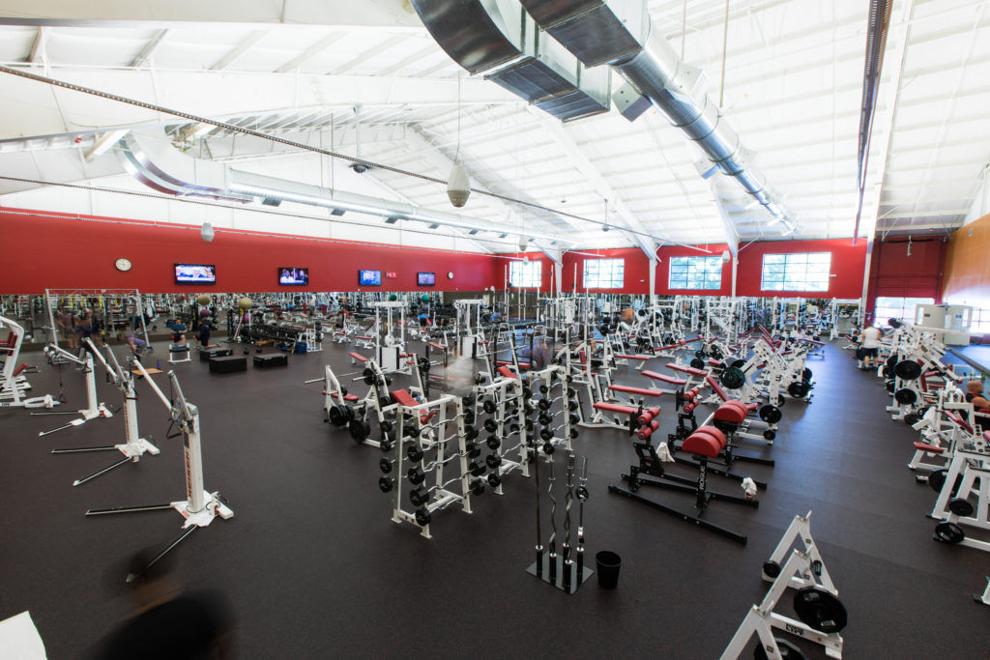 Gym: PRO Club
PRO Club isn't a typical gym, but a holistic health club dedicated to helping its clients accomplish their personal health goals. PRO Club offers a wide range of sports and exercise classes, medical services, spa and salon amenities, dining and catering, and auto detailing services. Additionally, its youth classes and camps are a great way to keep children motivated, active, and engaged. Bellevue, Redmond, and Seattle
Nurse: Karen Brooks, The Stern Center for Aesthetics, Bellevue
Massage: Kelli McKeown, Vida Integrated Health, Multiple locations
Dermatologist: Dr. Sean Strother, Strother Dermatology, Kirkland
Lasik: Dr. Michael Gilbert, Northwest Vision Institute, Multiple locations
Doctor: Dr. David Stephens, David Stephens Plastic Surgery/Aesthetics, Bellevue
Dentist: Dr. Brian Brooks,Bellevue
Naturopath: Dr. Michael Corsilles, Vida Integrated Health, Multiple locations
Hospital: Overlake Medical Center & Clinics, Bellevue
OB-GYN: Dr. Dionna Gallagher, Bellegrove OBGYN
Bellegrove OBGYN is a group of board-certified obstetricians and gynecologists. The group offers a wide range of services, from in-office surgery, annual exams, and contraception, to infertility treatments and laser hair removal. Gallagher joined the group in 2012 after receiving her medical degree from the University of Washington School of Medicine and working in a private practice in Colorado for several years. A mother of four herself, Gallagher said she enjoys taking care of women from their teens through menopause and especially enjoys being a part of pregnancies and births. Bellevue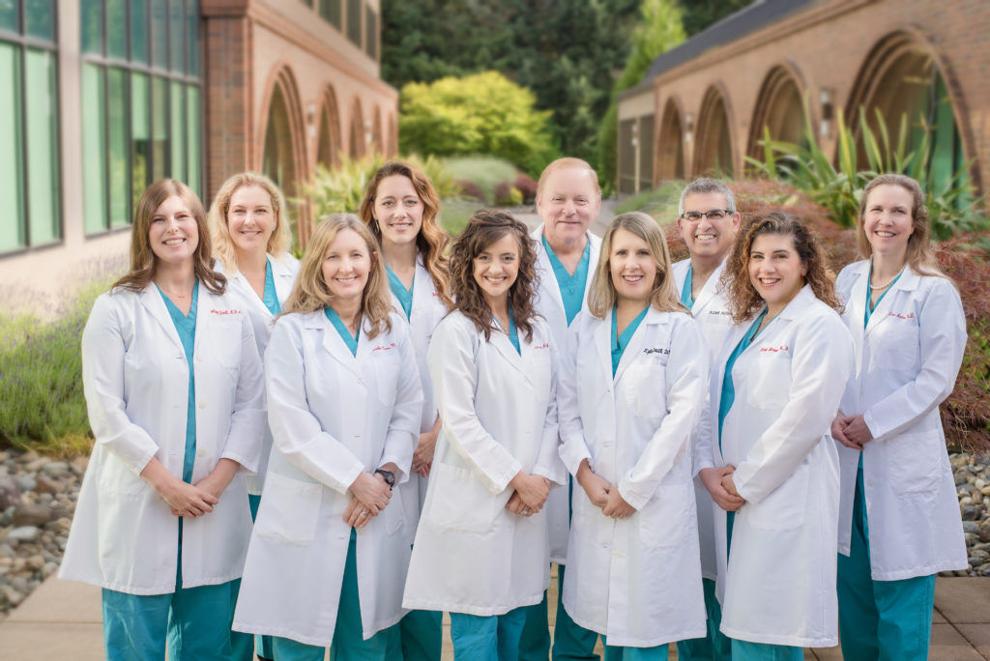 Physical Therapist: Dr. Vinh Chung, Vida Integrated Health, Multiple locations
Orthodontist: Bruner Orthodontics, Duvall and Redmond
Spa: Yuan Spa, Bellevue and Kirkland (coming soon)  
Mani/Pedi: The Spa, Pro Sports Club, Multiple locations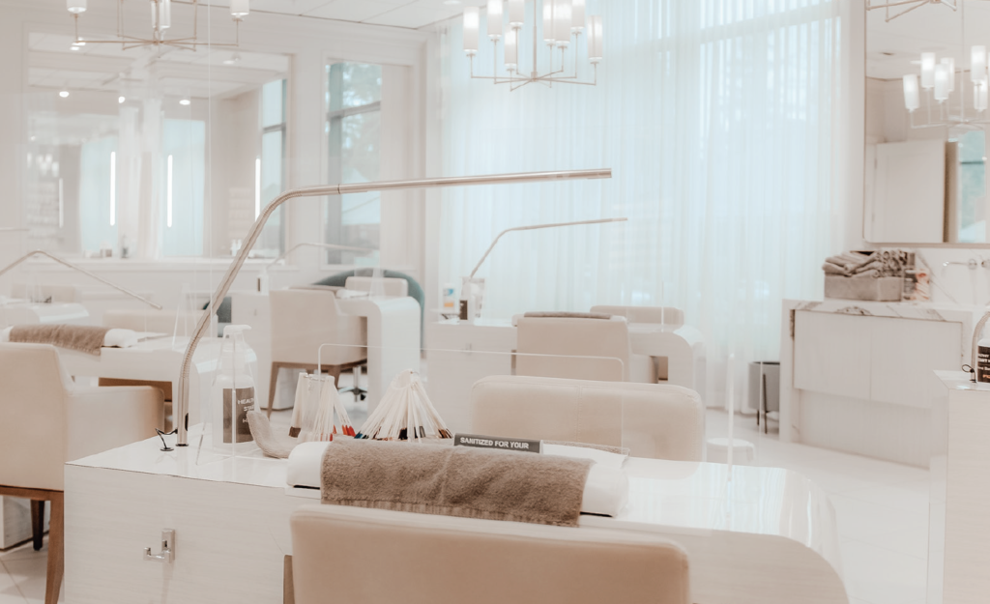 Cosmetic Surgery: Dr. Fredric Stern, The Stern Center for Aesthetics, Bellevue
Personal Trainer: Maurice Agol, Pro Sports Club, Multiple locations
Chiropractor: Dr. Anita LeBlanc, Vida Integrated Health, Multiple locations
Assisted Living: Aegis Living, Multiple locations
Yoga Studio: Pineapple Life
Pineapple Life is a one-stop shop for all things wellness. In addition to yoga classes, Pineapple Life leads barre, HIIT, Pilates, and aerial yoga. Oh, and let's not forget the in-house sauna to unwind in post-workout. On the way out, customers can take a stop into the Pineapple Life retail shop, which includes a wide range of yoga accessories, exercise attire, skincare products, nutrition supplements, and more. Can't make it to a class? Pineapple Life offers a library of yoga and fitness classes online for an in-home experience. Snoqualmie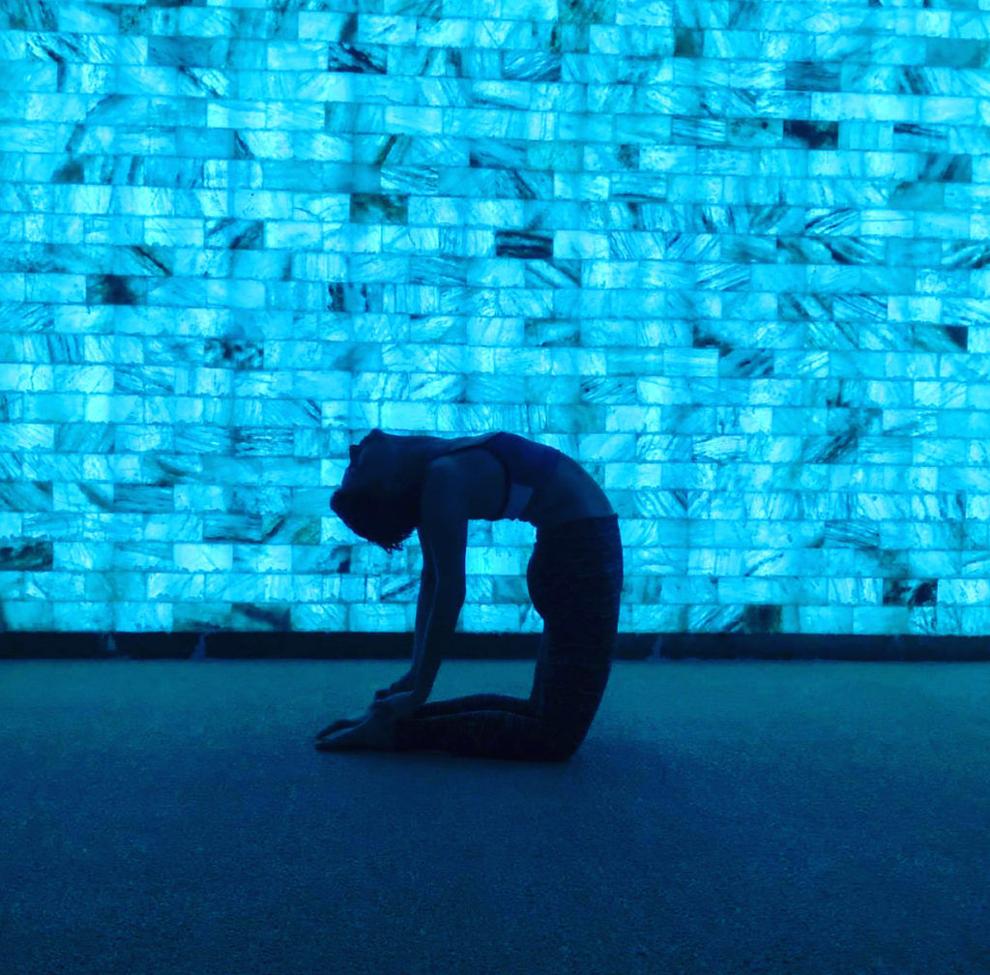 ---
Home & Garden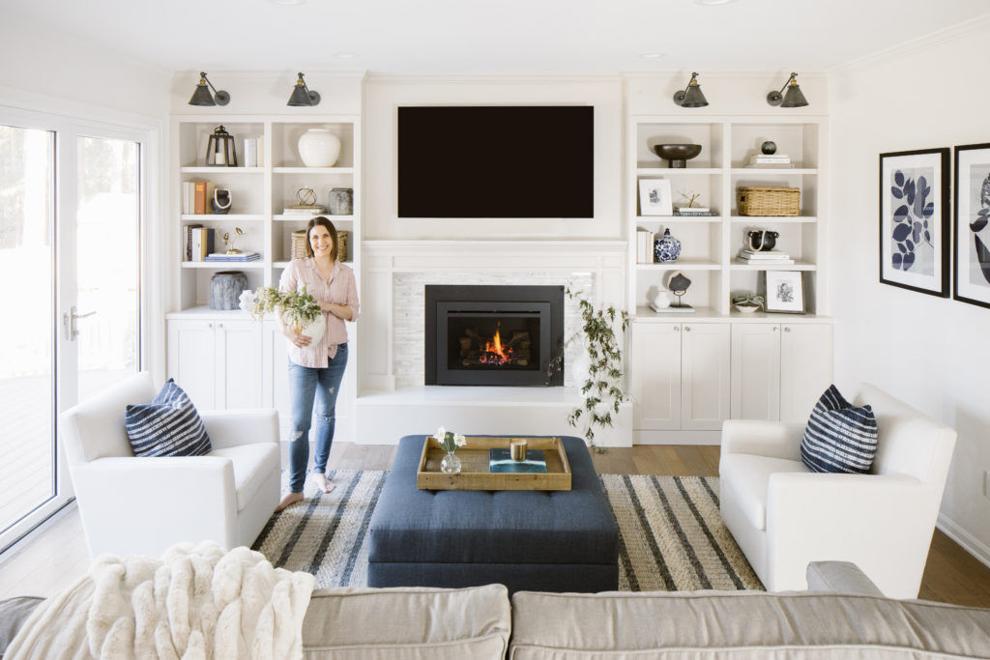 Interior Designer: K. Peterson Design
Founder and designer Krissy Peterson of K. Peterson Design (KPD) believes in spaces that her clients are proud to call home. Founded in 2013, KPD is a full-service interior design firm that is known for producing architecturally driven, modern interiors. Blending the new and old with a warm, neutral, and textured color palette, KPD creates spaces with an emphasis on quality, craftsmanship, and a timeless finish that is perfectly suited for each client's lifestyle. The company specializes in a turn-key experience for new-build construction, full-scale remodels, and full-room refurnishing projects on the Eastside and beyond. Bellevue
Condo: Bellevue Towers, Bellevue
Builder: MN Custom Homes, Bellevue
Architects: Gelotte Hommas Drivdahl Architecture, Bellevue
Landscaper: Green Spaces Landscaping, Redmond
Kitchen and Bath Designer: Heiser Designs LLC, Bellevue
Remodeler: Urban Restoration, Bellevue
Nursery: Molbak's Garden + Home, Woodinville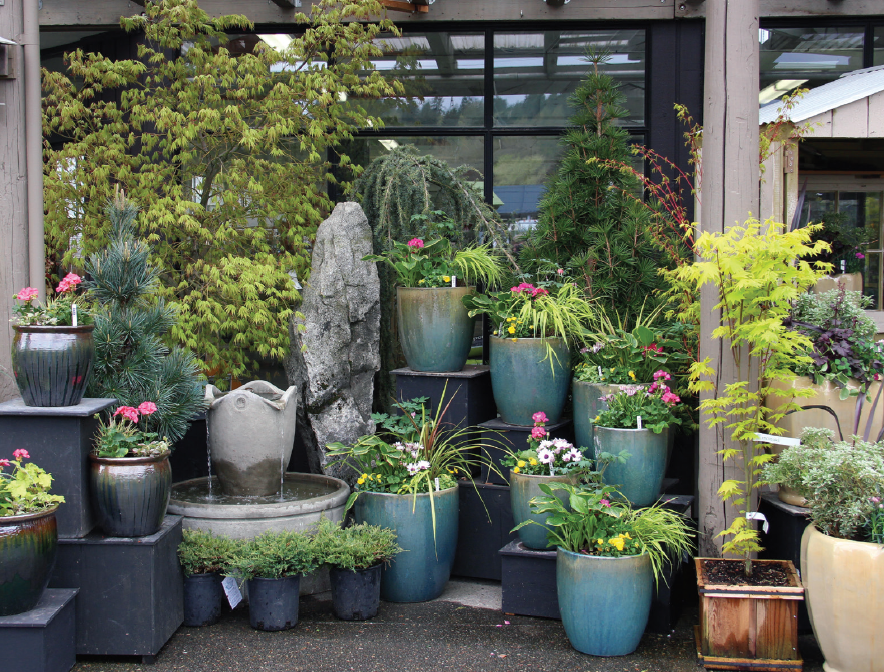 Place to Buy Appliances: Arnold's Appliance, Bellevue
Place to Buy Furniture: Pottery Barn, Bellevue, Lynnwood, and Seattle
---
Schools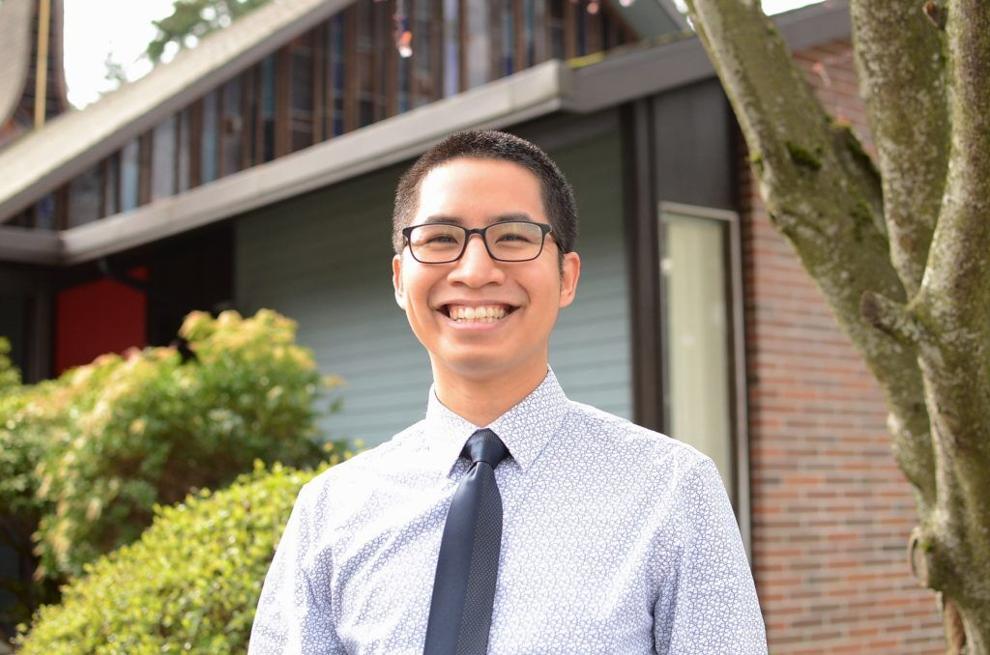 Teacher: Isaac Pan, Eastside Christian School
Fourth-grade teacher Isaac Pan teaches with positivity, a community-oriented mindset, and the fundamental belief that every student can be successful in school. To keep his students engaged in the virtual classroom, Pan challenges them to jump rope competitions or transforms into Mr. Pan's "evil twin." As a graduate of the American Ethnic Studies department at the University of Washington, Pan discovered education as a tool to reconcile the injustices faced by racial minorities throughout American history. "If I can manage a classroom positively, with humor or with a smile, I'm going for it," Pan said. "Just like our school, I want my classroom to have a loving community as well. Our classroom works together, plays together, and prays together." Bellevue
College: University of Washington, Bothell, Seattle, and Tacoma
Public High School: Bellevue High School, Bellevue
Public Middle School: Chinook Middle School, Bellevue
Public Elementary School: Cherry Crest Elementary, Bellevue
Private High School: The Bear Creek School, Redmond
Private Middle School: Eastside Christian School, Bellevue
Private Elementary School:The Bear Creek School, Redmond
Preschool: Eastside Community School, Bellevue  
Daycare: Bright Horizons, Multiple locations 
---
Travel & Recreation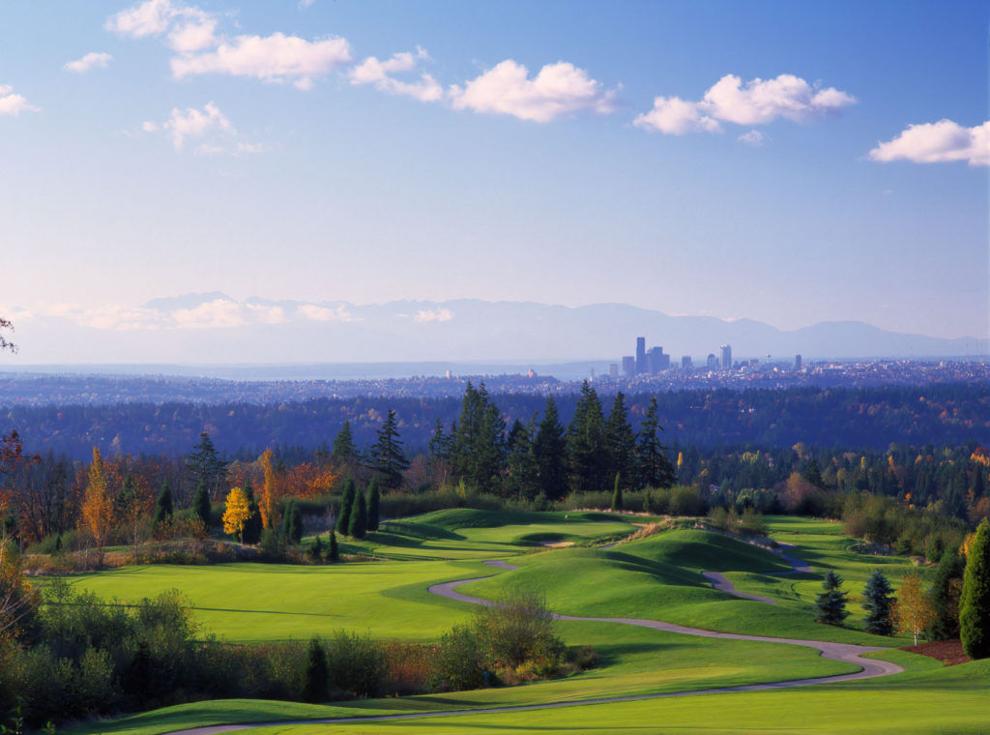 Golf Course: The Golf Club at Newcastle
Capping 350 expansive hilltop acres, The Golf Club at Newcastle features two championship-style courses, Coal Creek and China Creek, surrounded by stunning panoramic views of the Olympic Mountains, Mount Rainier, Lake Washington, and the Seattle skyline. The courses spark a challenge for all ability levels, given the undulations, bunkers, and elevation changes. Make yourself at home at the breathtaking 44,000-square-foot clubhouse, year-round practice facility, and multiple restaurants. Newcastle
NW Travel Destination: Lake Chelan, Lake Chelan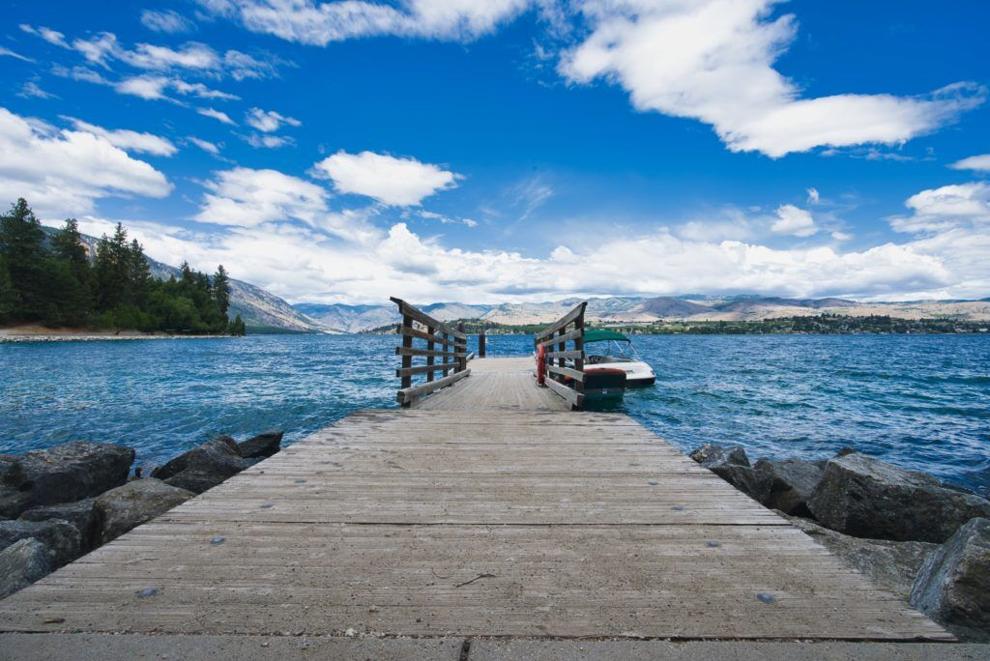 Bowling: TechCity Bowl, Kirkland
Hotel: Salish Lodge & Spa, Snoqualmie
---
Weddings & Events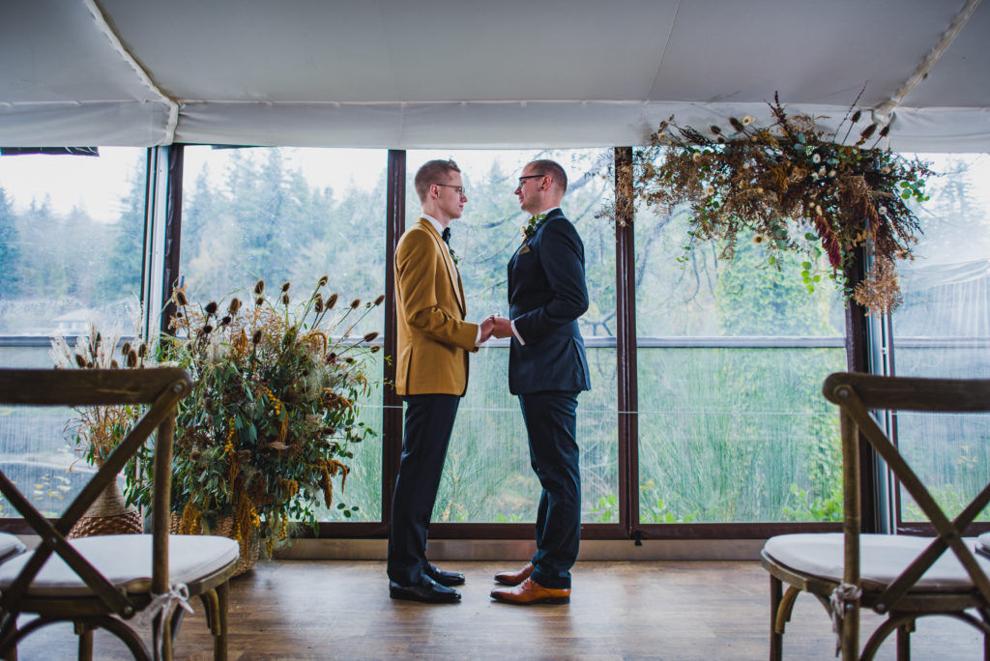 Wedding & Event Venue: Salish Lodge & Spa
Perched atop Snoqualmie Falls, the iconic Salish Lodge & Spa is a stunning location for any wedding or event. Plan an intimate ceremony just steps from the crest of the falls, or celebrate in the indoor-outdoor space. Toast with friends and family while admiring nature's beauty. It's not only the location that makes Salish Lodge & Spa special. The team at Salish will make any occasion even more memorable with customized menus featuring local, seasonal farm-to-table ingredients. The experienced event team understands the significance of once-in-a-lifetime events and will take care of all the details so you can spend more time making memories. Snoqualmie
Caterer: Barking Frog Catering, Woodinville
Photographer: Mike Tabolsky Photography, Maple Valley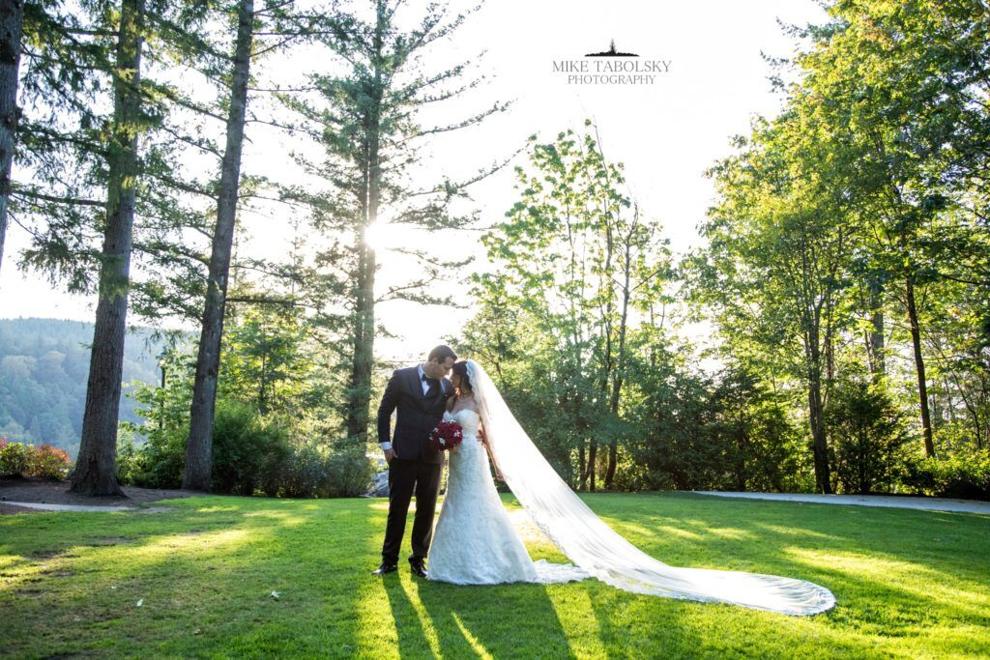 Bridal Shop: Bellevue Bridal, Bellevue
Event Planner: Elite Events, Seattle
---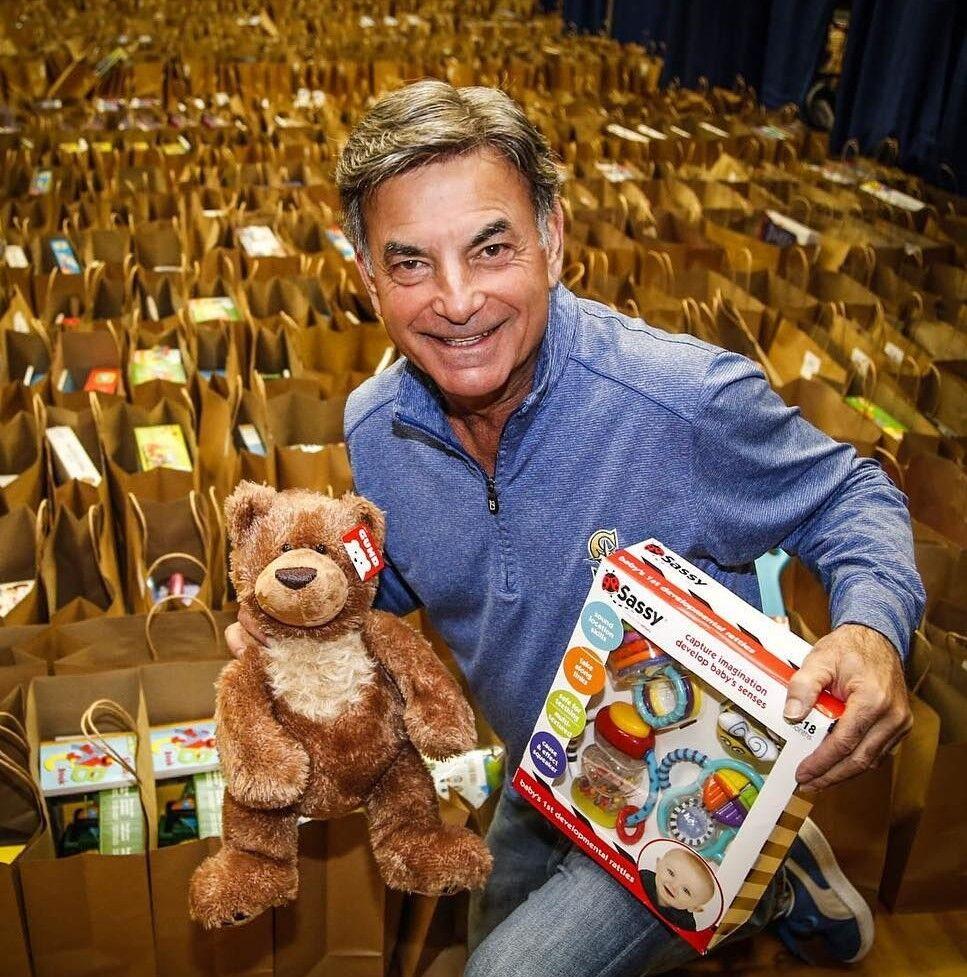 Meet the 425 Citizen of the Year
RICK RIZZS
His nonprofit helps homeless families have happy holidays and more.
Story by Madison Miller
It's been almost 26 years since the fateful night Mariners radio announcer Rick Rizzs and Mariners player Dave Henderson saw a TV news broadcast that stated Seattle's homeless count was teetering at 8,316 men and women. Rizzs and Henderson immediately asked, "Where are the kids?"
This question gnawed at them, and they knew they wanted to do something.
Soon after, Rizzs rounded up the players, and together they raised $18,000 to buy Christmas presents for about 300 homeless children — an effort that later led to Toys for Kids (TFK).
Toys for Kids is based in Issaquah and gives toys, scholarships, back-to-school supplies, and more to homeless and disadvantaged kids and their families throughout the state. More than 14,000 are served every year. Rizzs is this year's 425 Citizen of the Year for his dedication to and leadership of the program that brings kids hope and happiness.
The nonprofit brings him joy, too.
"We get to be Santa Claus for these kids," he said. "I remember how excited I was when I was a kid to get a toy from Santa, and now we get to do that for these (families). And we're going to keep doing it as long as we can. We can always do more. Help more. There are so many more kids; there's so many more families that need help, that need hope. I'm glad we can be there for them and help however we can."
Rizzs said that the first year barely scratched the surface in regard to how many kids and families are out there that are in need. That number has grown through the decades along with the nonprofit.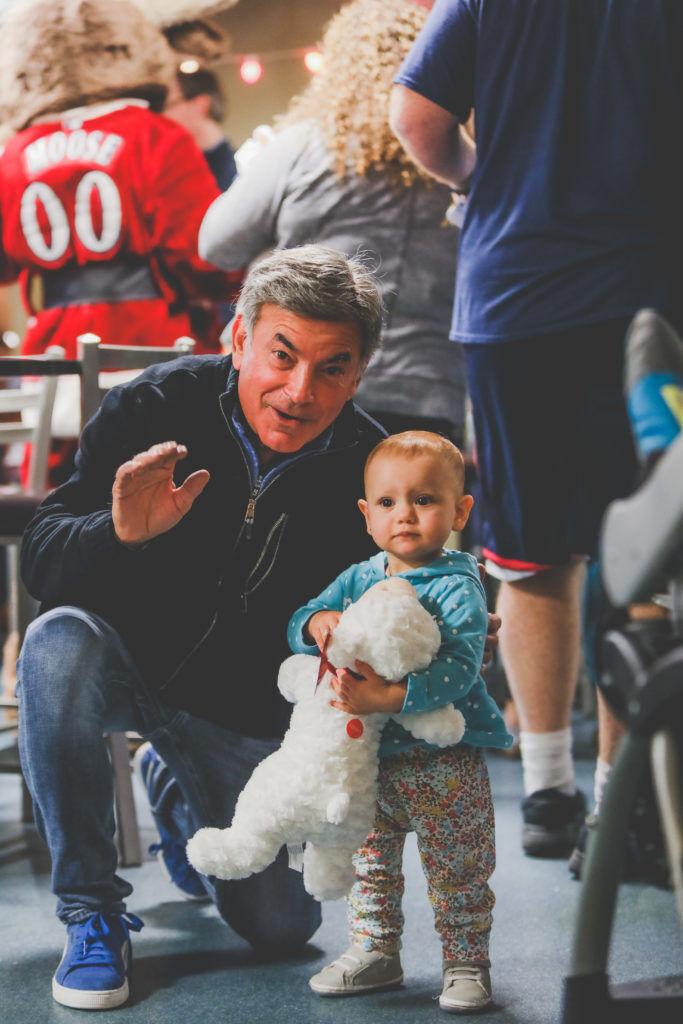 Over the course of the next few years, Rizzs and Henderson expanded and started a small auction selling autographed sports memorabilia. Each year brought in more money to help the kids, but Rizzs said they still wanted to do more. In 1999, Virgil Fassio, commissioner of the Seattle Mariners RBI Club, contacted Rizzs and Henderson, offering a partnership.
"It was amazing," Rizzs said. "Seeing their faces light up, knowing that Santa showed up for them … it's so rewarding."
Toys for Kids has grown immensely since the start. In 2019, it worked with more than 30 homeless shelters and raised $700,000.
Though it began with delivering Christmas presents to homeless kids, TFK does more. In 2015, it launched its scholarship program. The program helps set high school seniors up for success with school supplies, laptops and/or tablets, and more.
TFK also helps the mothers and parents of homeless children. Each Christmas, while the children receive presents, the parents receive a $100 bill. TFK also treats mothers to a day of beauty, Rizzs said.
Throughout the years, Rizzs said it's been an absolute joy to be a part of TFK, and he credits its ongoing success to all of its staff, partners, supporters, and volunteers.
Even with COVID-19 putting a halt to large gatherings, Rizzs said TFK celebrated a successful virtual auction that raised $300,000. Rizzs hopes TFK will be able to host its annual auction fundraiser in-person this year at the Bellevue Hyatt. Thousands of kids and families have benefitted from TFK over the past 26 years, and Rizzs is proud of that. However, he added that the homelessness problem continues to grow, and TFK can and will continue to help.
To learn more about TFK, visit here.