VOTE FOR 2020 NOW!
JUMP TO:
---
ARTS + ENTERTAINMENT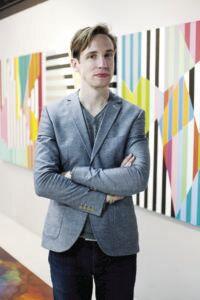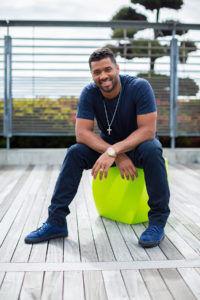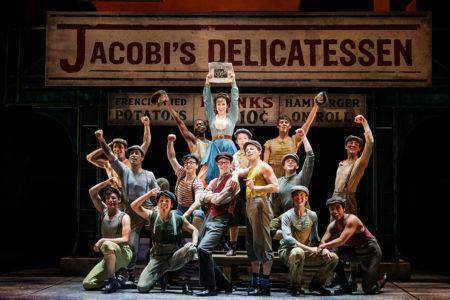 Did you know that Bellevue Arts Museum actually started as an arts fair, which led to the founding of the museum in 1975? The Bellevue Arts Museum ARTSfair is still a thriving branch of the museum, drawing drones of community members. The museum has established itself as a staple that allows people to experience art from around the world without leaving the Pacific Northwest. Bellevue
Going to the movies feels special, and the IPIC Redmond theater elevates that experience with seat-side food and beverage service from a chef-curated menu. So, sit back and enjoy that movie you've been dying to see, with a bubbly cocktail and side of mac and cheese fries. Redmond
Ryan James has become a household name in the Eastside and Seattle arts communities with a gallery that showcases more than a dozen known and emerging artists, representing several styles, from modern to abstract. Kirkland and Seattle
So, you love to sing, but maybe you don't want to do it in front of dozens of strangers. No problem. At Rock Box, you and your friends can book a private room and sing your hearts out — with some liquid courage, of course. Seattle
Snoqualmie Casino feels like its own little world, with six restaurants, 51,000 square feet of gaming floor, and so much more. Whether you're there to hit the slot machines, enjoy fine dining, or see a nationally acclaimed artist, you're sure to have an unforgettable experience. Snoqualmie
As Washingtonians, it's basically a prerequisite to love the salmon — even if you're not necessarily a fan of eating it. Salmon Days in October has become a fan favorite for locals, with its multitude of offerings and events — a parade, carnival, wine tastings, vendors, kids' activities, and much more. Issaquah
You've likely seen this seasoned group play at Seahawks pregame events, casinos, and local restaurants. The six-member Hall Pass Band revs up crowds with rock and pop hits, delivering a performance that's made it a favorite among venues. Seattle
You haven't seen live theater like this before. It's the attention to detail that makes Village Theatre a cut above the rest — from the handmade costumes and hand-tied wigs to the sets crafted specifically for each show by a dedicated team of staff members. Order a glass of wine or beer, and enjoy the show in one of its intimate theaters. Everett and Issaquah
Since moving to Seattle in 2016 to co-host Carla Marie and Anthony, Carla Marie has become a favorite among radio listeners for her off-the-cuff commentary that makes her feel like a close friend. Seattle
This best-friend duo is a staple on 106.1 KISS FM with their Dirty Little Secret segment and hilarious banter. If you're a major fan, add their podcast, MyDayFriday, to your binge list. Seattle
He visits Seattle Children's hospital often, is the highest paid NFL player ever, and started his own foundation. Need we say more? Bellevue
The King 5 meteorologist and "lead innovator" joined the station in 2017 and has since captured the hearts of those in Western Washington. Maybe it has something to do with the fact that he was ranked on Buzzfeed's "50 Hottest News Anchors in the World?" Who's to say? Seattle
Repeat Best of 425 winner Bake's Place is more than just a bar and bistro; it's a hub of entertainment in downtown Bellevue, with an intimate setting and stage that create a fun and absorbing environment. Bellevue
BUSINESS + SERVICES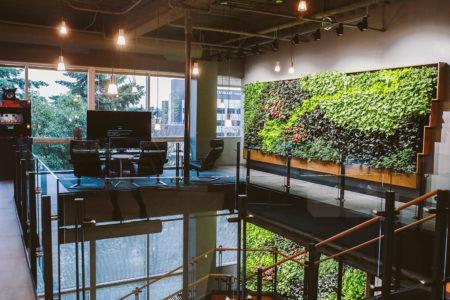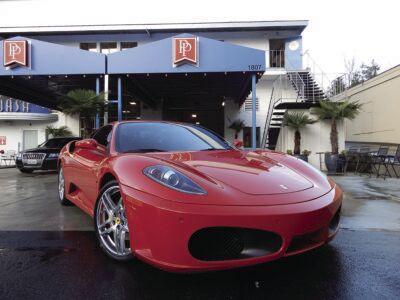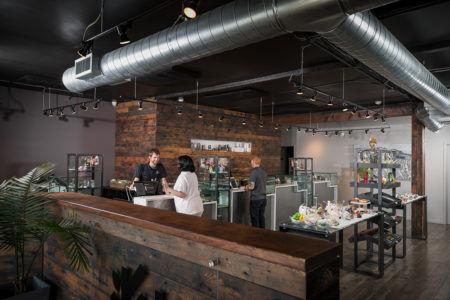 The founders, brokers, and support staff at Duo Realty Group might comprise a small group, yet they are no less mighty. The secret to the group's success? Its unyielding dedication to putting the customer at the heart of everything it does and understanding that buying a home is more than just a business transaction — rather it is a life-changing experience. Redmond
Don't let the category title mislead you: Coldstream is a medium-sized business with the presence of a large company — complete with four locations in Washington and Oregon — and the personalized service and one-on-one wealth management care and attention you'd expect from a small business. Various Locations
LARGE BUSINESS + AUTO DETAIL | PRO Sports Club
We know what you're thinking: Isn't PRO Sports Club a gym, not an auto detail shop? Actually, it's both and so much more. When you arrive, drop your vehicle at the Auto Salon to be detailed, and leave your little ones to play in the supervised Kids Zone while you enjoy a morning of expertly led yoga followed by a rejuvenating massage in the spa. Bellevue, Seattle, Redmond
Though Wells Fargo was founded in California, its ties in the Northwest date back more than 150 years, during the time when people trusted its iconic express stagecoaches to rapidly deliver gold (and anything else of value) to points both near and far. This trust in Wells Fargo has only strengthened over the last decade and a half, as the bank has permeated our region, bringing with it extensive and diversified financial services. Various Locations
CREDIT UNION | BECU
From the humble beginnings of a $2.50 loan between Boeing employees, BECU has grown to become the largest not-for-profit, member-owned credit union in Washington state, with more than 1 million members and close to $18 billion in assets. Various Locations
Our vehicles are one of the biggest investments we make in life, so it's no wonder we're fickle about whom we allow under the hood. If you were to ask our readers for an auto repair recommendation, they'd proudly tell you, "I've got someone," and that someone is probably one of the knowledgeable and fair technicians at Jeff's Autohaus. Various Locations
For more than half a decade, our readers have continued to select global cloud computing business BitTitan as the best office space on the Eastside. And who could blame them, with BitTitan's media room, mixed-use pods, billiards tables, and living plant wall? Oh, and then there's The Bit Stop, which features everything from office supplies to personal care items to snacks, 7-Eleven style. Bellevue
Founded in 1987, this family-owned dealership is a car lover's dream come true, with more than 40,000 square feet of showroom space filled with high-performance, special-interest, classic, and collectible cars. Park Place also retains the bragging rights of being the Northwest's exclusive Aston Martin dealer and the oldest and largest Lotus dealership in the U.S. Bellevue
When a loved one passes away, family members are faced with many complex issues at a very difficult time. Fortunately, there are compassionate and knowledgable  estate planning attorneys like Laura Hoexter, who works to alleviate some of those burdens. When she's not estate planning or helping clients start their own business, Hoexter volunteers to help first responders as part of Wills for Heroes. Seattle
As a former attorney and certified mediator, Daphna Robon of Professional Realty Services International is fluent in the art of negotiation. And in this hotly contested real estate market, it's no wonder readers continue to vote Robon as the Eastside's best real estate agent year after year. Bellevue 
With more than 20 years in the financial industry, Renee Hawkes has a proven track record of helping high-net-worth individuals achieve their financial (and personal) goals. Hawkes specializes in wealth management for women in transition, families with multigenerational wealth, philanthropic individuals, and more. Bellevue
Whether you want to send a "just because" gesture, or if its a special occasion, Redmond Floral is the place to go for a beautiful arrangement, according to our readers. Even better, they have a subscription service, so you can be thoughtful without having to think about it. Redmond
Seattle-based Pillar International is so committed to providing a personal touch to insurance planning and advanced underwriting, it refers to its advisors as relationship executives. And with more than 20 years of experience, Constance "Connie" Carroll knows better than most what that personal touch means, whether she is advising families on estate planning, personal protection strategies, or on managing the risk of long-term care. Seattle
This city of more than 37,000 may be growing rapidly, and it may serve as home to international wholesale warehouse chain Costco, yet Issaquah retains much of its small-town feel. Need proof? Take a jaunt down its quaint Main Street, visit its charming and rustic Pickering Barn, or celebrate the annual return of the salmon at its enchanting Salmon Days Festival. 
When it comes to impact, Assistance League of the Eastside's numbers speak for themselves. The all-volunteer nonprofit organization has been providing community-based programs to individuals touched by violence since 1997. And during that time, it has clothed more than 40,000 students, assisted more than 19,000 assault survivors, and supported more than 5,500 domestic violence survivors. Redmond
"A mortgage isn't just a home loan, but a financial tool." This is the credo of Doug Perry, branch manager of the Kirkland-based Doug Perry Group of Wallick & Volk Mortgage Bankers, who believes in using mortgages to maximize a client's long-term financial goals. And it must be working, because Perry has helped countless families through home financing process and routinely is ranked in the nation's top 1 percent of all loan originators by Mortgage Originator Magazine. Kirkland
The artists at Skin and Soul Tattoo have been leaving their creative mark on the Bellevue community since 2010. Located downtown, Skin and Soul offers not only quality tattoos and piercings, but also an eclectic retail shop filled with locally curated art, body jewelry, vintage items, and clothing. Bellevue
Whether Fido is an AKC competitor or just likes to strut his stuff around the neighborhood, Der Pet Haus will leave him smelling sweet and looking runway ready. After all, they've been doing it since 1968. Bellevue
"Life is better with pets!" This is the mantra of Dr. Judy Hung, owner and veterinarian of Eastside Veterinary Associates. Hung practices what she preaches with a literal menagerie of companions at home. It's likely the reason so many Eastsiders trust Hung with their furry and feathered friends. Kirkland and Renton
Scoring some sweet buds is a lot easier than it used to be now that Bellevue has The Novel Tree. With its free parking, modern décor, and knowledgeable "budtenders" to help you pick the most premium organic cannabis, The Novel Tree will be your go-to shop for all things cannabis. Bellevue
DOGGY DAYCARE | Dana Wilson at Walk Your Dog
If you avoid making travel plans because it means leaving your beloved pet home alone, go ahead and book that flight and pack your bags, because Eastsiders resoundingly agree there's no one better to pet-sit than Dana Wilson of Walk Your Dog. She is Red Cross-certified in pet first aid and a member of Pet Sitters International, so your pup surely will be safe in Wilson's skilled hands. Redmond
FASHION + RETAIL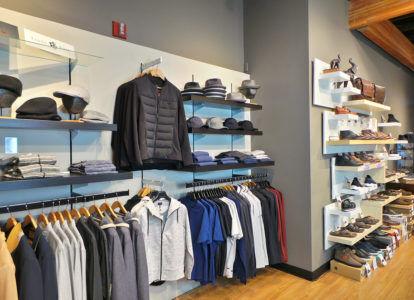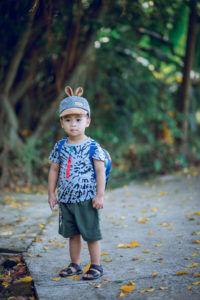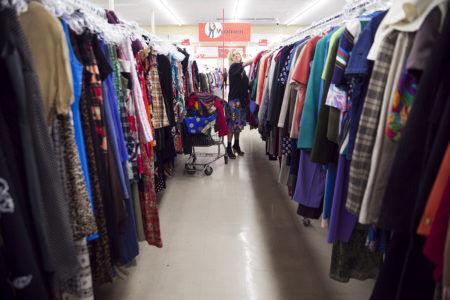 A startup fashion business, Seattle Thread Company is dedicated to providing a selection of high-quality designer brands at competitive prices. The company has a robust online store with the latest trends and a physical location with men's fashion experts ready to help you find exactly what you're looking for. Kirkland
This contemporary clothing boutique offers well-known designers, jewelry from around the world, and up-and-coming lines — all hand-selected by owner Chanel Smith. The store, which opened in summer 2018, aims to provide each customer with a shopping experience that inspires confidence and products that enhance their lifestyle. Bellevue 
Hopscotch is a small store where parents can rely on finding big treasures at huge discounts. All items are hand-selected to ensure they are either new or gently used. Items come in every day, so there are always new discoveries to be had. Bellevue
Founder Jill Lewis created J. Lewis Jewelry with the idea that buying custom handcrafted jewelry should be a fun experience for everyone. The store has an on-site workshop, a relaxed showroom, and an expert staff ready for consultations. Bellevue
Based on a passion for pieces that were built to last, Antiques 4U sells furniture that is both functional and beautiful. The spacious shop, which hosts a large amount of unique and constantly changing inventory, is 3,000 square feet and is located in a 1908 building. Renton 
BOOKSTORE | Barnes & Noble
The internet's largest bookstore, Barnes & Noble stocks more than 1 million titles for immediate delivery. Between its retail store and online operations, the company sells 190 million physical books each year. Various locations 
If you're the kind of person who has always had a crush on shoes, this is definitely the store for you. The boutique has international relationships with hard-to-find designers, so its inventory is full of unique designs made with the best materials. Kirkland, Edmonds, and Issaquah 
From cuts to colors and massage to skin care, Gene Juarez Salons & Spas offers a complete range of award-winning salon services and exclusive spa treatments essential to enhancing personal image, health, and well-being. With two distinctive Eastside locations and a new stand-alone men's salon, Gene Juarez Salons & Spas guarantees an unparalleled level of service and skill. Voted Best Salon by 425 readers for five years in a row, Gene Juarez has been a top beauty destination in the area for 48 years. Various locations 
Approaching all things with professionalism and perfectionism, Sweet P Beauty transforms confidence with services like skin care, waxing, and lash extensions. Cruelty free silk eyelash extensions are available to create a quick, easy, and no-fuss look; lash lifts, tinting, and false lash application are also available. Renton
Value Village has more than 300 locations in the U.S. and Canada and employs more than 20,000 people. A thrift store as well as a revolutionary recycler, Value Village keeps more than 700 million pounds of used goods from landfills every year. Plus, the money made from its stores is used to fund its education programs.  Various locations
FOOD + DRINK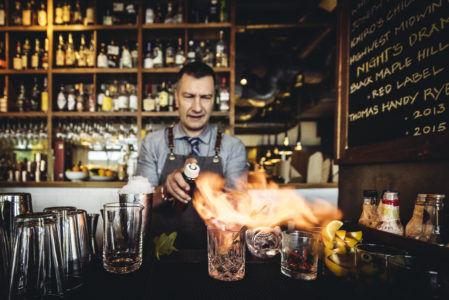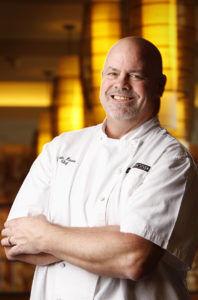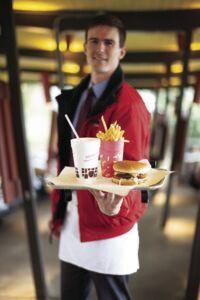 Vietnamese but with a Chinese/European flair. This trendy restaurant is drawing a hungry crowd, pleasing even the toughest of food critics. Try the grass-fed beef skewers. Bellevue and Seattle 
Want to cozy up with a bowl of chowder and a view of the beautiful Puget Sound? Duke's is the spot for you. With 100 percent sustainably sourced seafood, meat, and produce; happy hour every day; and a world-class clam chowder, we guarantee you'll be back for more. Various locations 
LUNCH + HOLE IN THE WALL + FOODTRUCK | MIX Poke Bar
Keep your New Year's resolutions, and indulge yourself at MIX Poke Bar. Slivered Hawaiian-style raw fish, rice, and veggies will keep you satisfied and healthy. Bellevue and Tacoma
Founded by Randi and Joseph Brazen to bring community and food to Bellevue, 520 is a favorite among Eastsiders. While dozens of tantalizing breakfast and brunch options are sure to tickle your taste buds, the locals say the Spicy Spanish Burrito is a must. Bellevue
The bartenders at Heritage know how to make a mean cocktail, not to mention their season-specific happy hour menu that is sure to leave your mouth watering. Want something spicy? Try the Hot & Bothered habanero margarita. Woodinville
Award-winning chef John Howie is known for his plank cooking and is the owner of five stunning restaurants in the area. Want to treat yourself to a classy night out? Try Seastar Restaurant in Bellevue. Various locations
It's teriyaki time! Head to Flo in Bellevue for a fashionable sushi experience or to sip on some sake. Try their happy hour. Bellevue
Ready to reinvent your pizza? Head to MOD Pizza, where you can choose from more than 30 toppings to decorate your personal pizza. Try a hand-spun milkshake if you're feeling extra indulgent. Various locations
Health nuts unite! Araya's brings all the flavors of Thailand and all the benefits of the vegan lifestyle together in one stunning restaurant concept. Order the spring rolls, and get ready to be wowed. Various Locations
With more than 60 years in the business, this family-run Northwest classic is the perfect place to take a date, your friend, and even your grandma. Combo 1 is a favorite. Various locations 
Delicious sandwiches made with organic ingredients, all from the Homegrown Sprouting Farms in Woodinville? What's not to love? Try the chicken cherry pecan sandwich. Various locations
Third-wave coffee is here, and locals say the best place to get it is Mercurys Coffee. Since 1998, this local company has been serving up hot, organic beverages. Time to caffeinate! Various locations
FogRose Ice Cream Boutique + Dessert Atelier is where science meets culinary extravagance. Come in for nitrogen ice cream, boozy shakes, and chocolate pears. Bellevue
It's croissant o'clock! Founded in 2008, this Kirkland bakery is known for its freshly baked pastries and espressos and has now expanded to multiple locations in the Eastside area. All excess food is donated to charity at the end of each day. Bellevue, Kirkland, and Redmond
Since 2007, this chic winery in Woodinville has been wowing Eastsiders with its stunning location and delicious wines. Stop by for a private tasting or some yummy oven-fired pizza. Woodinville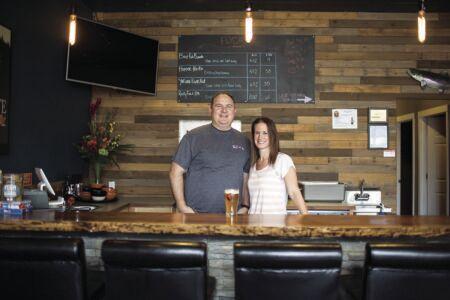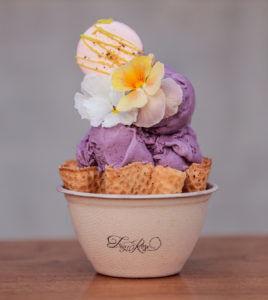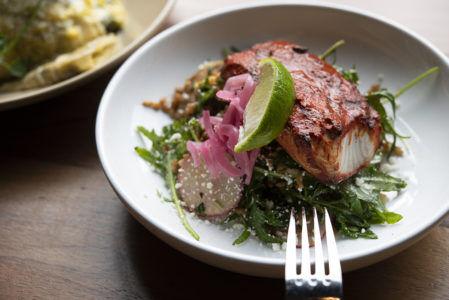 Flycaster Brewing in Kirkland is reeling in the good times with more than 10 brews on tap and a dog- and kid-friendly atmosphere. While you're sipping on a delicious IPA, be sure to check out their spring and fall fly-fishing trips to Rocky Ford Creek. Kirkland 
Searching for a delicious, comforting restaurant with a hip atmosphere? Stop into Peony in Bellevue for a trendy dining experience, or order take-out and enjoy delicious food on your couch. Bellevue
Spicy, exciting, and sure to keep you coming back for more, Isarn Thai Soul Kitchen is the hottest Thai restaurant in the 425. Be sure to try the Crying Tiger, a dish as intriguing as its name. Kirkland and Lynnwood 
For 30 years, the Harrell brothers have been smoking meats and winning awards for their delicious Bellevue establishment. Try the No. 7: beef ribs and Texas toast — you won't leave hungry. Bellevue
If you loved Il Terrazzo Carmine in Seattle, you're sure to adore Carmine's Bellevue just as much. With stunning décor, indulgent dining, and an extensive wine list, no craving will go unanswered here. Try the Spaghetti di Finochio. Bellevue
Glass Distillery's untraditional approach to crafting vodka is sure to impress. Founder and chief distiller Ian MacNeil has won numerous awards for his spirits made with grapes. This is not an experience you want to miss out on. Various Locations
Kathakali restaurant in Kirkland pairs traditional Indian dishes with trendy spices, creating a fusion that locals can't resist. Feeling adventurous? Try the white truffle oil masala dosa. Kirkland
Cheesy burgers, chocolatey shakes, and crunchy fries? Yes, please! This Pacific Northwest favorite is serving up the classics. Edmonds, Kent, and Seattle
What's better than farm-to-table dining for a date night? Head into this Duvall establishment for a meal bursting with flavor and full of  romance. Try the alligator frites. Duvall
What do you get when you combine the best chefs, sommeliers, and restauranteurs in the field? A chic steak house, with dark walls, rich wine, and buttery beef. Bellevue 
Steak frites, escargots, salade niçoise… need we go on? Le Grand Bistro Américain is where to go to feel transported to Paris at your first bite of brie. Be sure to try the hand-shaken cocktails by Gwen or Matt — bartenders extraordinaire. Kirkland
The bacon-wrapped jalepenos at Cactus are calling your name! Stop in to any of its six Western Washington locations for a taste of Mexico. Various Locations
Hand-roasted coffee and gourmet doughnuts are all you need to kick your day off the right way. Try the apple fritter — you won't regret this indulgence! Various locations
If you like sushi with a twist, then you'll love Japonessa, a latin-infused Japanese restaurant. Try the scallop tartare with ikura, cherry tomatoes, habanero masago, green onion, cilantro, and sesame oil. Bellevue and Seattle
Not only does the Met have the best prepared food deli in the area, but it is stocked with organic and local options for produce, meat, and dairy. Try "The Cookie" — baked daily to perfection. Various locations 
NEW RESTAURANT | Ascend
Fashion and food become one in this trendy Bellevue sushi and steak joint. Come to the top of Lincoln Square South  — you won't be disappointed. Bellevue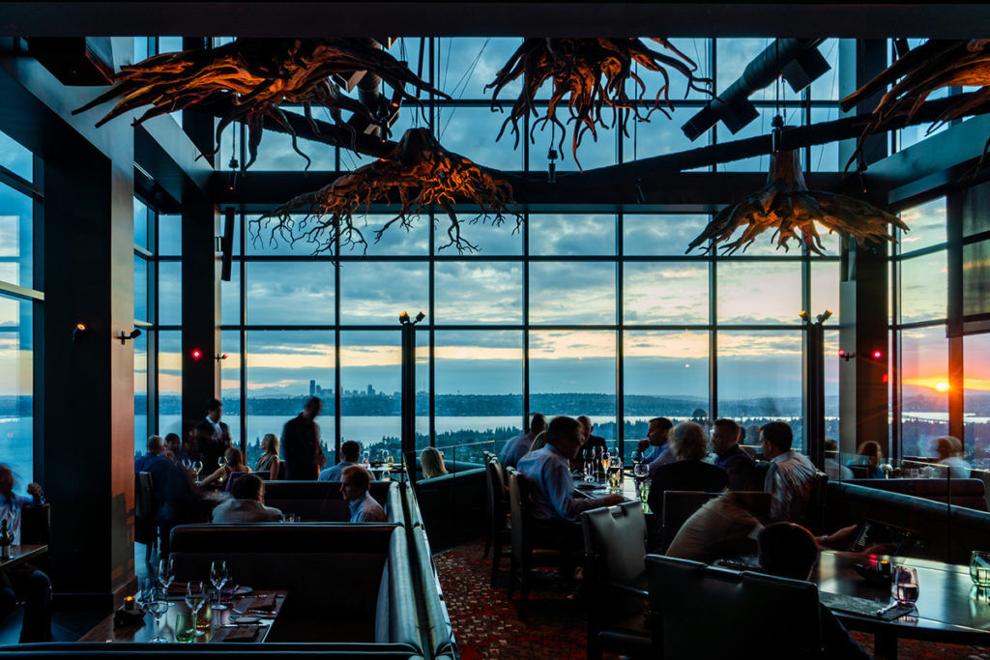 Crisp cocktails, lakeside views, and a hotel, all in one? Whether you're staying at the Hyatt Regency Lake Washington or not, be sure to stop by Water's Table and try its classic, the soju negroni. Renton 
This Northwest classic is more than just an ice-cream shop — it sources 90 percent of its ingredients locally, uses only compostable cups and cutlery, and donates to charity. This establishment is sure to make you feel good, inside and out! Redmond and Seattle 
HEALTH + WELLNESS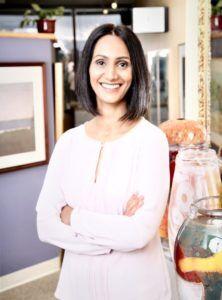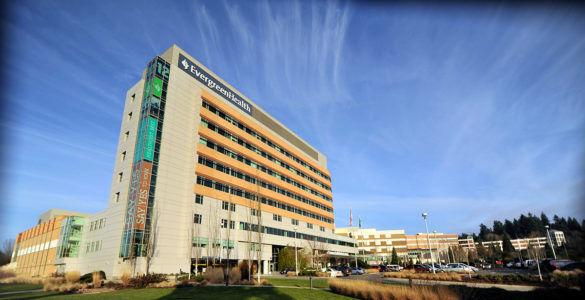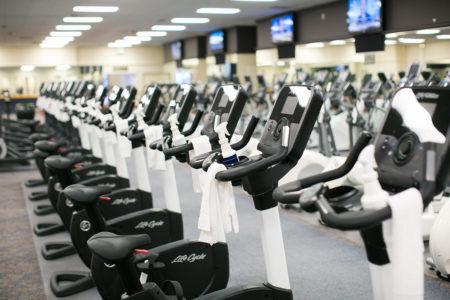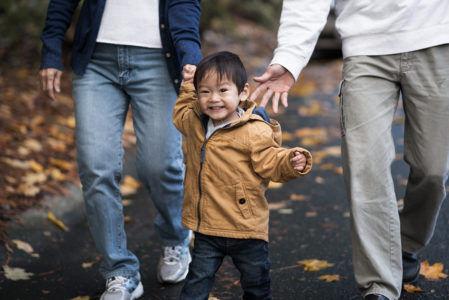 A board-certified plastic surgeon, Dr. David Stephens has been based in Bellevue since 1998. He is well-known and trusted for his technical skills and artistry in cosmetic surgery of the face and body, making him a repeat Best of 425 winner since 2016. Bellevue 
Dr. Uparika Sharma owns Bellevue Azalea Dentistry and was named one of the America's Best Dentists by National Consumer Advisory Board in 2019. She has over a decade of experience, studied at University of Washington and Harvard University, and is one of the few dentists in Washington state to have advanced training in TMJ that helps treat dental issues with a long-term mentality. She volunteers with non-profits Northshore Senior Center and SukaryaUSA on senior's and women health. Bellevue
The services and programs offered by EvergreenHealth are among the most comprehensive in the country. For the past three years, it has been recognized as one of America's 100 Best Hospitals by Healthgrades. The hospital serves almost 850,000 residents living in North King and South Snohomish counties. Kirkland and Monroe
NATUROPATH | Michael Corsilles
A practicing naturopath since 2003, Dr. Corsilles also obtained a Physician Assistant certification to integrate conventional medicine into his naturopathic background. This integrated background allows Dr. Corsilles to provide a well-rounded plan for his patients. Bellevue 
Owner of InBalance PT & Bowenwork, Eunice Gong brings more than 20 years of PT experience to her practice. She has the ability to work with young children to seniors in inpatient and outpatient orthopedics, sports medicine, acute care and rehabilitation, holistic healing, and more. Bellevue 
Bruner Orthodontics has been striving to bring the best orthodontic care to patients across the Eastside for 34 years. The practice offers a variety of braces options and Invisalign for both children and adults. Redmond 
Inspired by her own experience with pregnancy, birth, and early parenting, Alisha Wilkes became a birth doula in 2001 and worked as she continued to further her education. In 2015, she obtained her doctorate in Nursing Practice and now provides relationship-based women's health, gynecology, pregnancy care, community birth services, and more. Snoqualmie 
Pro Club, originally PRO Sports Club, began in 1973 as the home of the Seattle Supersonics. It has since grown into a premier health club that offers extensive fitness classes, sports teams, wellness and nutrition counseling, and a spa for both medical and relaxation purposes. Bellevue, Redmond,
and Seattle
Allegro Pediatrics has been a go-to for high-quality pediatric care for more than 50 years. Extensive locations and a robust schedule ensure that kiddos of all ages are in good hands. Various locations
Maybe you've gotten a cut and color done at Gene Juarez before, but what about your nails? Choices range from classic and shellac to nail art and extensions. Various locations 
Serious About Fitness owner Chris Doran has more than 20 years of experience and is an expert in personal training and sports medicine. Working with Doran helps clients take the guesswork and frustration out of fitness, pushing them to feel amazing in their bodies and smash their goals. Redmond 
Every day, Dr. Pauline Haugen meets with individuals to help them feel, move, and live better. Her combination of Eastern and Western chiropractic techniques — as well as her affordable payment plans — has earned her recognition as a repeat Best of 425 winner. Bellevue 
This assisted living community offers sophisticated senior living in downtown Bellevue, complete with rich programming, an in-house chef, and an elegant living space. Bellevue 
Gene Juarez Men's specialists are here to help men look and feel their best with a fresh cut and a complimentary beer. Experts can work with all hair types and styles to create a custom look. Bellevue 
Better U Today helps clients change their relationship with food through a comprehensive plan and weekly check-ins that support weight loss and maintenance. Plans allow the body to achieve fat loss while preserving lean muscle mass. Kirkland
ACUPUNCTURE | Swiss Acupuncture, Ginger Nguyen
Ginger Nguyen is an East Asian Medicine practitioner and a nationally board-certified Acupuncturist, focusing on acupuncture, medicinal herbs, and holistic nutrition. Her own experience growing up as a refugee in Switzerland and her battle with obesity and chronic fatigue as a teen led her to want to help others with tools that helped her heal. Redmond
Since 1992, Alive & Shine Center has been the Eastside's premier, Indian family-owned authentic yoga, meditation, and lifestyle oasis, with highly trained yoga teachers. It provides classes, workshops, and teacher trainings in Purna Yoga, Heartfull Meditation, and holistic living. Its mission is to teach safe and transformative classes, so students feel alive — and shine! Bellevue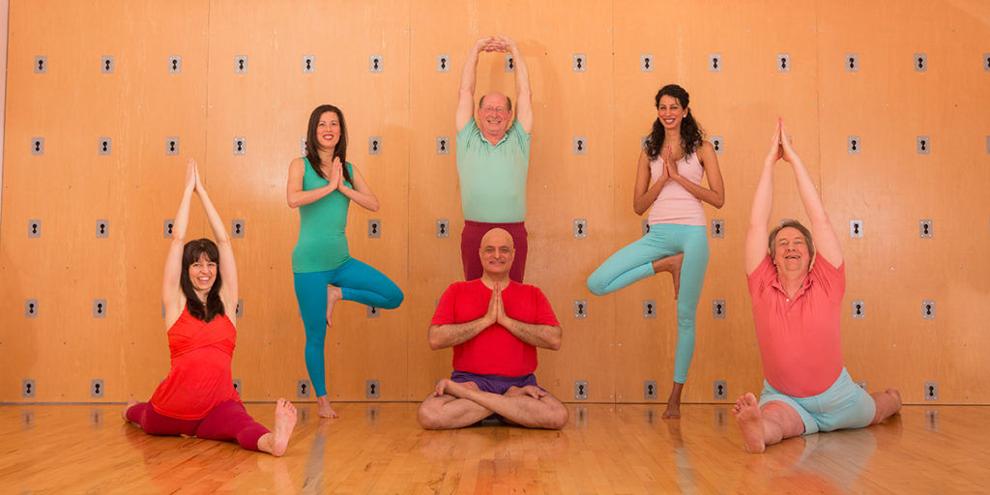 HOME + GARDEN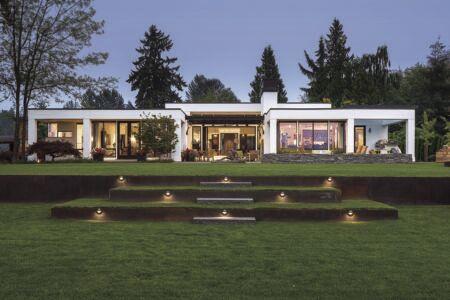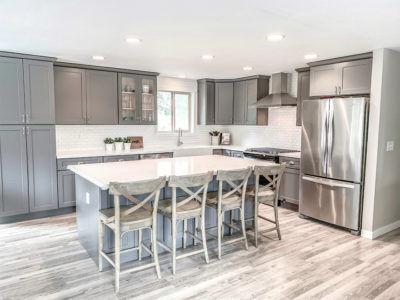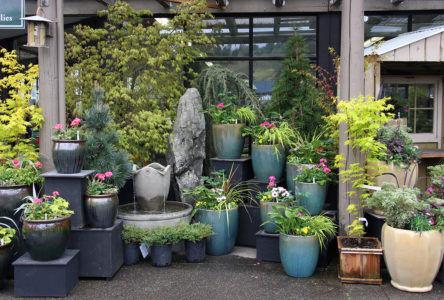 For several decades, Baylis Architects has seen numerous plans for dynamic family homes and residential units come to a stunning fruition. Its experienced architects have made visions into reality, brightening up the region with eye-catching designs. Bellevue
From Dutch Colonial properties to more modern dwellings, BDR Homes offers a stunning array of styles throughout the Eastside. Take a minute to browse their featured projects, and you'll find inspiration for your dream home in no time. Bellevue
By enriching the nature around your home, you enrich your home itself. The landscaping services offered by Pacific Land Management aim to maintain the character and function of a home's outdoor space, no matter the season. Snohomish
When it comes to freshening up your living space, you need someone with a vision that inspires. Genay Bell is exactly that person. According to clients, her efficiency and creativity make the design process easy and enjoyable. Bellevue
KITCHEN AND BATH DESIGNER | duoHome
The newest addition to the Duo Realty Group, duoHome aims to beautify a home's interior. While its services include home staging, home styling, color planning, and more, clients widely applaud them for its tasteful kitchen and bath designs. Redmond
Perusing Urban Restoration's prior projects, you'll notice a lovely trend: natural light and open spaces. Its team aims to brighten up projects in more ways than one, by committing to the clients' vision. From UR's perspective, situating the clients' needs at the core of a project is bound to bring a gratifying result. Bellevue
PLACE TO BUY APPLIANCES | Albert Lee
Since 1939, Albert Lee has provided the Northwest with outstanding service. At Washington's largest independent appliance dealer, you can count on finding appliances that meet your distinct needs. Not only does Albert Lee give back to the community with its professional services, but also with its commitment to local philanthropies. Various Locations
A long time family establishment, Greenbaum Home Furnishings has seen a great deal of change — four generations, to be exact. As its furniture fluctuates with contemporary styles, it maintains one critical tradition: providing excellent service and quality furniture. Bellevue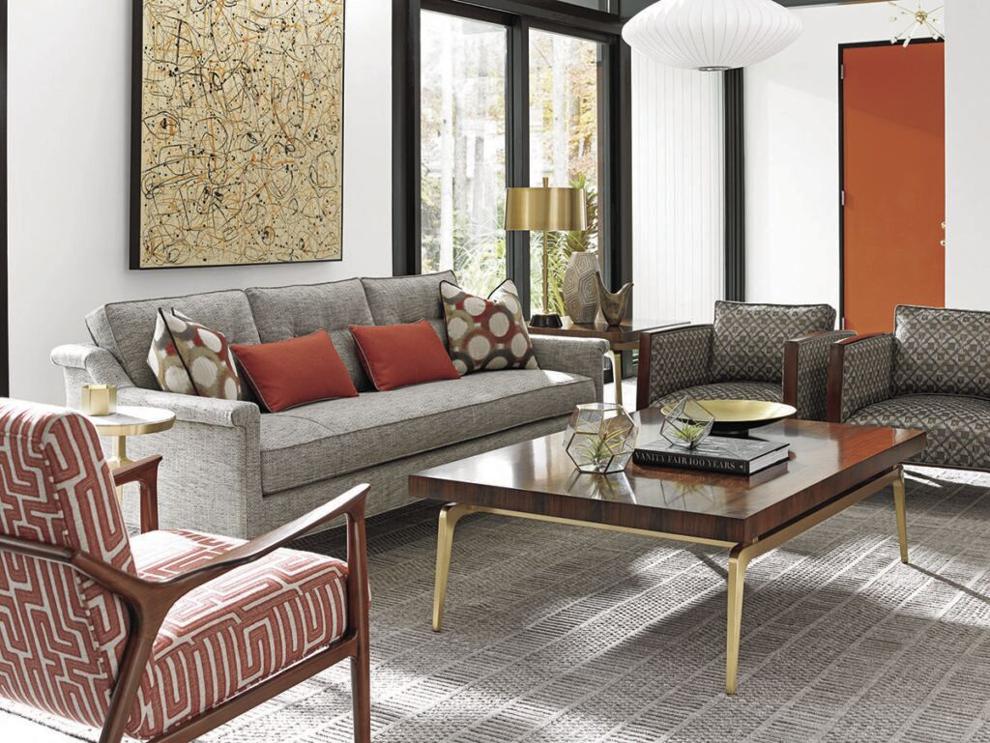 APARTMENT COMMUNITY | The Meyden
This new housing complex not only contains a multitude of amenities, like a gym and game room, but also provides the benefit of convenience. Located near Downtown Park, The Meyden is just minutes away from Bellevue's best restaurants, cafes, and night life. Bellevue
While it offers a remarkable variety of shrubs, houseplants, and perennials, Molbak's is more than a nursery. It makes it a priority to serve the community with educational events open to the public. Check out Molbak's workshops for gardeners, crafters, and kids alike. Woodinville
KIDS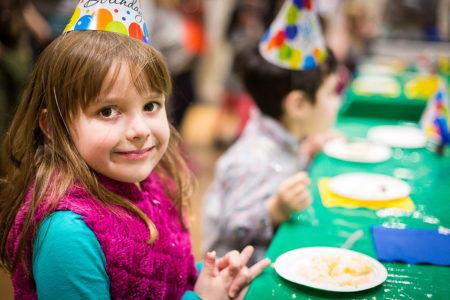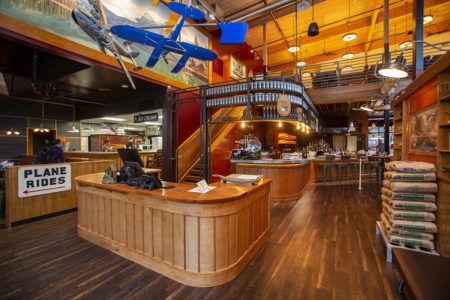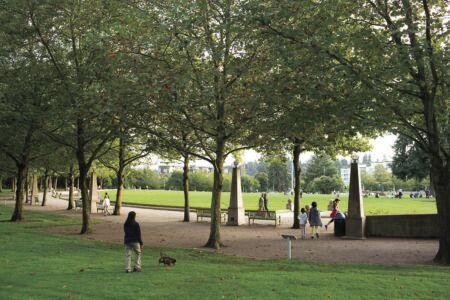 Bellevue High consistently excels, with its wide range of unique and accessible programs. Its vision for student success incorporates open enrollment AP courses, so that students can succeed just by putting their minds to it. In addition to the AP route, BHS offers the IB program as well. Bellevue
In addition to Chinook's attention to academics, the school also offers a multitude of after-school programs, including jazz band, Intramural Ultimate Frisbee, and rocketry club. According to collegesimply.com, Chinook ranks as the 14th best public middle school in Washington. Bellevue
Stillwater prioritizes paying careful attention to the needs of each individual student. This culture allows for personalized academic growth, which Stillwater Elementary alumni can vouch for. With a team of passionate employees, Stillwater offers a supportive environment for children and parents alike. Carnation
BIRTHDAY PARTY PLACE + KID FRIENDLY DESTINATION + KID PICK FOR FUN | KidsQuest Children's Museum
A trip to KidsQuest means endless fun and enrichment. With hands-on activities ranging from engineering to art, your child will find something to learn and to love. This go-to Eastside children's hub is the perfect spot for birthday parties, workshops, summer camps, and more. Bellevue
Of Bellevue Christian High School's 109 faculty members, more than 50 percent holds advanced degrees, and of the 3,387 alumni, 100 percent of graduates were accepted to college. BCHS deeply cares about the success of its students, and it shows. Bellevue
This is Eastside Christian Middles School's fourth year taking its position among the Best of 425. ECMS offers enriching electives, which allow children to learn diverse skills, such as web design, drama, cooking, finance, and public speaking. Bellevue
PRIVATE ELEMENTARY SCHOOL + CHILDREN'S ART PROGRAM | St. Thomas School
Elementary school programs that prioritize service learning are few and far apart. At St. Thomas School, the importance of giving back to the community is central to education. Visual, musical, and theatrical arts also offer effective and fulfilling modes of learning for STS students. Medina
For 32 years, The Montessori Children's House has emphasized nature and connectedness to the environment in its curriculum. Nicole Champoux takes this mission to heart, inspiring both her Montessori students and her own children with nature-focused education on MCH's serene campus. Redmond
In Bellevue, you don't have to travel far from the city to find 21 acres of green space and peaceful scenery. With this expansive park's endless angles and photo ops, you can be sure to get some great shots of the whole family. Bellevue
The attentive and compassionate staff at Kiddie Academy goes above and beyond. Not only do they offer a safe, stimulating environment for your child, but also educational foundations they call "Life Essentials." This program incorporates developmentally accurate curriculum, health and fitness, character education, and technology education. Various Locations
Seaplane's friendly, accommodating service and a warm atmosphere make for an easygoing night out with the kids. Unlike many kid-friendly restaurants, its menu also offers a tasteful adult menu. At Seaplane, you don't have to compromise quality for ease. Kenmore
TRAVEL + RECREATION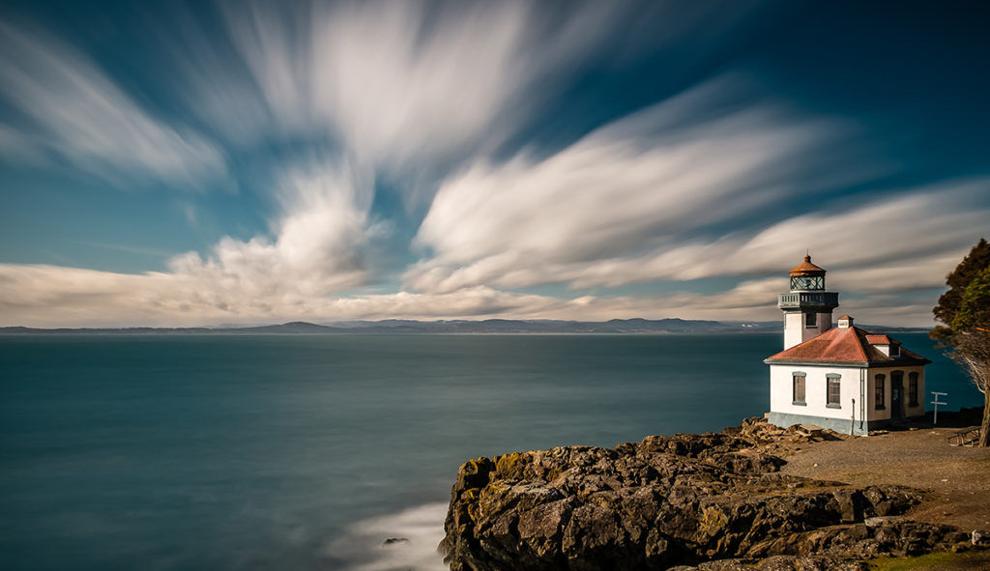 NORTHWEST TRAVEL DESTINATION | San Juan Island
It truly is a respite from the hustle of everyday life. Experience it like a tourist with a moped rental, and zip around the modest-sized island to explore its rich history and culture. 
Tucked away on the water's edge is a hotel that feels like much more than a hotel. It's the perfect staycation hub, with an on-site spa, award-winning restaurant, and recreation just a stone's throw away. Renton
It's a literal breath of fresh air, stretched over 350 acres with views of Lake Washington, Mount Rainier, the Olympic and Cascade mountains, and the Seattle skyline. Play a round, and then grab a bite to eat. Newcastle
It's a punishing hike up to the top, but the reward is worth the effort. If you're daring enough to traverse the rock face at the top of Rattlesnake Ledge, you'll be met with uninterrupted views of the mountains, and (on a clear day) a teal-blue lake at the bottom. North Bend area
AIRLINE | Alaska Airlines
How often can you say you had an enjoyable time flying? With friendly staff, top-notch customer service, and locally sourced in-flight refreshments, Alaska Airlines knows how to make traveling a comfortable experience — readers clearly agree. Seattle
The company began in 1965 with just one cruise ship that took passengers to Mexico and has since grown to become one of the most highly sought after cruise lines in the world, with more than 380 destinations. Your dream vacation is waiting. Seattle
WEDDING + EVENTS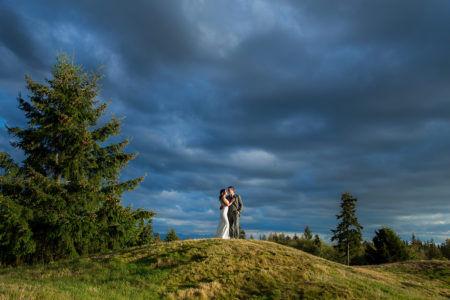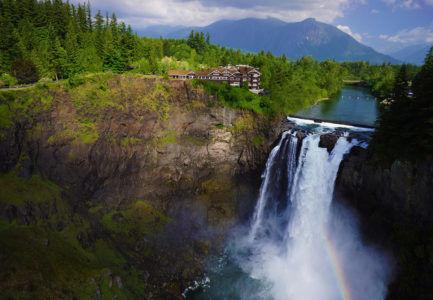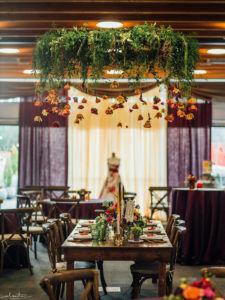 Twelve Baskets Catering uses fresh, locally sourced ingredients to create delicious menus for elegant dinners, corporate lunches, and wedding receptions. What's more, this eco-friendly business has foregone plastic for compostable products, and donates unused food to impoverished communities and local homeless shelters. Kirkland
Two ballrooms, one executive boardroom, and individual meeting spaces named after local mountains (Adams, Baker, and Rainier) — as well as a team of skilled meeting and culinary professionals — make this venue the ideal location for your next memorable event. Renton
Bugsie Productions' team of charismatic, professional, and reliable deejays has elevated Eastside weddings, corporate events, school dances, and other parties for nearly 20 years. Everett
A veteran photographer who captures engagements, weddings, and family gatherings, Mike Tabolsky enlists creativity and a passion for meeting new people to record special memories and moments. Maple Valley
Bellevue Bridal helped brides say "yes to the dress" long before the phrase became the title of a popular television show. Expert consultants and talented seamstresses have created quality gowns since 1976, offering a range of styles by top designers. Bellevue
Tiffany Penton and her team of lash artists, waxing specialists, hair stylists, and estheticians will take time to talk to you about your ideal wedding look and, in the end, help you feel confident on your big day. Renton
Hand-crafted jewelry and fine diamonds, gemstones, rubies, and silver sold in a fun, friendly, and relaxed environment? That's Jill Lewis' goal. More than 20 years ago, Lewis founded J. Lewis Jewelry, which allows customers to leisurely browse jewelry designs and be inspired to create beautiful, one-of-a-kind jewelry. Bellevue
This casual hangout spot is where grownups come to engage their inner child. Choose from more than two dozen types of beer, cider, and wine while playing indoor mini golf, Duffleboard, and other activities. Kirkland
Caring floral artists and quality customer service go into every gorgeous centerpiece and beautiful bouquet created by Fena Flowers, which has spruced up special events and occasions on the Eastside for more than 30 years. Kirkland
Wine crawl through your last days of singlehood by visiting Woodinville's distinct wine districts — the bustling Artisan Hill and Junction neighborhoods in the Warehouse District; the Hollywood District, with its scenic valley views; the riverside West Valley District; and the bustling-yet-quaint Downtown District. Woodinville
Angela, Heather, and Melissa — the dream team behind The Eventists — offer a suite of services to make your wedding or special event truly memorable. Everett 
Perched cliffside and overlooking misty Snoqualmie Falls, Salish Lodge & Spa offers romance, fine dining, and luxury. Enjoy rose petals and sparkling wine upon arrival, and breakfast for two the following morning. Bonus: It's all located within 25 miles of downtown Bellevue. Snoqualmie
Offering fine cuisine, stunning views of Lake Washington and the Seattle skyline, and indoor-outdoor venue options, the Hyatt Regency Lake Washington at Southport can reboot any company's awkward, Dunder Mifflin-esque office parties, turning them into memorable, can't-miss events. Renton
Whether a guitarist livens an intimate cocktail hour, or a six-piece ensemble raises the roof at your wedding reception, the Michael Benson Band has you covered. Familiar hip-hop, soul, and rock music will keep your feet moving and your hands reaching for the sky. Lynnwood
Views of Lake Washington and the Olympic Mountains make Woodmark Hotel a stylish and luxurious setting for any wedding. Cruise the lake aboard the classic Woodmark II or indulge in the spa — either way, amenities abound for bridal parties and their guests. Kirkland
CITIZEN OF THE YEAR
Then-Di Do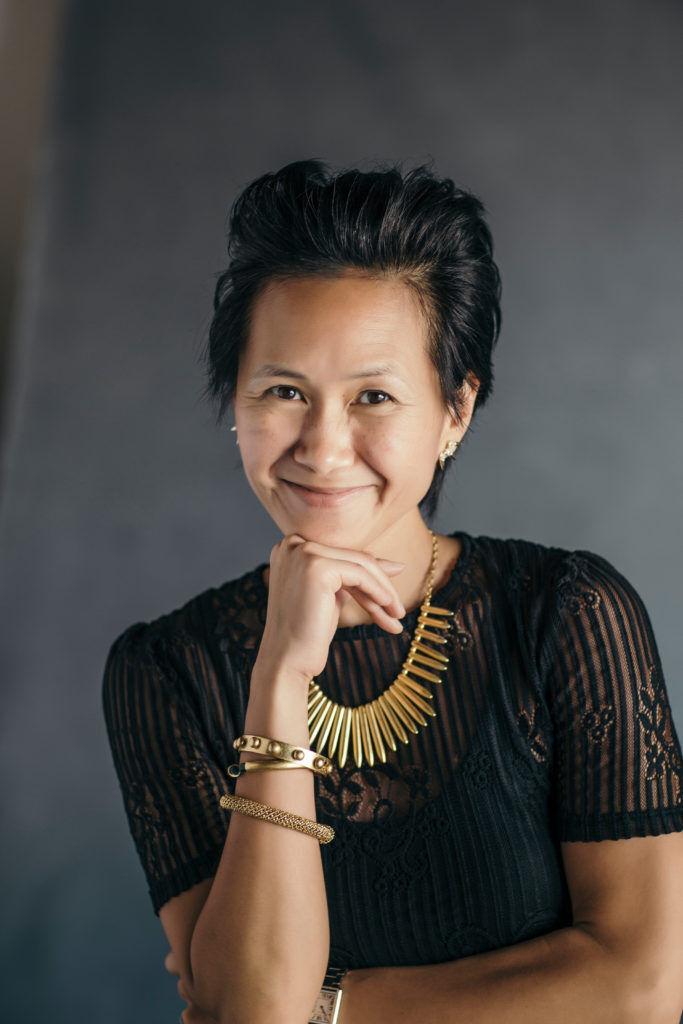 The daughter of Vietnamese refugees, Thien-Di "Zee" Do has a foundational value of helping those in need, an ideal she learned at a young age and has permeated throughout her career and personal life.
"My whole entire life I have been surrounded by a lot of love and compassion; starting with the fact that my family came to the United States as refugees," she said. "They were supported by sponsor families — people who were complete strangers; people who felt that our family needed a chance. So that has been the root of everything, to pay it forward."
Born and raised in Grand Rapids, Michigan, Do moved to Bellevue 13 years ago with her husband and two children. Since then, she has become a board member with the Rwanda Girls Initiative, an active volunteer with the Seattle Union Gospel Mission, helped her husband build two dental practices with an emphasis on equity and access to dental care, and created an online platform to highlight acts of kindness in the community.
"Without the chance that my family was given, I don't think I would be where I'm at. I don't think that I'd have the opportunity to do the things that I do and give back to my community. So, as a community member, I take that as my responsibility — to pay it forward and to give to others who might need it now," Do said.
Do, however, is forever humble and quick to divert compliments and credit onto others. 
When asked about her involvement with the Rwanda Girls Initiative, she burst with enthusiasm and pride for the girls that she helps to support and empower through education. During her most recent trip to Rwanda, Do attended a graduation ceremony for the students in the program. Instead of acknowledging the role she made in making that possible, Do spoke endlessly about how much they inspire her. 
Similarly, while talking about volunteering with Seattle Union Gospel Mission — organizing a group of approximately 40 friends and associates to join in supplying basic necessities to Seattle's homeless population — she talked about how much compassion and appreciation she sees in people suffering from homelessness.
And as she told us about the founding of kindset, the online platform dedicated to shining a light on the positive and inspiring moments, people, and everyday occurrences around us, we thought there was no way she couldn't take credit for that. This medium was built by Do herself, and allows the ripple effect of joy and compassion that she exudes to extend beyond her immediate surroundings. But without fail, she was quick to express gratitude for those who are spreading joy every day and living the stories that she tells on the website.
"It kind of goes back to being a mother," Do said. "I had my first (child) and I couldn't imagine loving any other human as much as I loved him. I had so much love for him that I didn't know how that could even exist for someone else. And then we had our second, and your heart expands, and you have even more love."
She added: "I think that's how life is. When you celebrate other people, there is room for so much more happiness and so much more for all of us to do together. I think that's the legacy I want to have — loving passionately and really, really being joyful for others." — Melissa McCarthy