I often joke that my job as a journalist is rarely as glamorous as it sounds — a surprising amount of my time is filled with transcribing hours' worth of interviews or writing newsletters. But on occasion, I get to do something that truly feels magical, like traveling to San Juan Island with my officemate and assistant editor, Joanna Kresge, to enjoy the full vacation experience. 
We did all the touristy things, including speeding around in a cherry-red scoot coupe, which is sort of like real-life Mario Kart, and it's entirely as fun and silly as it sounds (more on that later).
We approached our two-day trip like a buffet, trying to hit as many attractions as we could, and there was still plenty more for another staycation. 
It's time to relax, eat good food, and forget about everyday life, even for just a day or two. Let's go!
How to Get There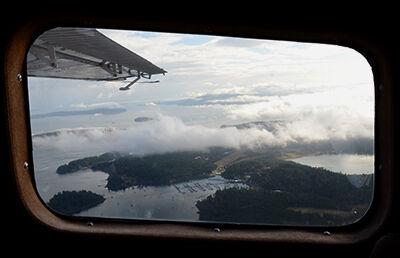 Really, you have two options: ferry or plane.
To take the ferry, you'll make your way to the Anacortes terminal and hop a ferry to San Juan's Friday Harbor. There are pros and cons to the ferry. The ferry is an experience in and of itself, but it will also take longer to get to the island. You'll want some sort of transportation during your stay, so if you want to opt out of renting one, the ferry is probably your best bet.
Even though it's more expensive, we opted to fly with Kenmore Air on a seaplane, which departs from the Kenmore side of Lake Washington as well as Seattle's Lake Union and lands on either Friday Harbor (the southern end) or Roche Harbor (the northern end). We recommend flying into Friday Harbor, where you can walk to Susie's Mopeds & Car Rentals for a sporty ride — trust us; you want to do this.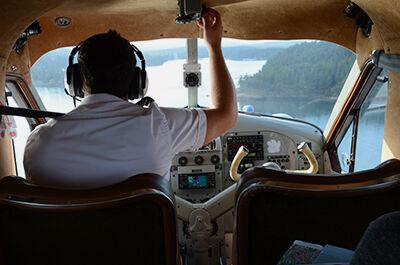 The roughly 45-minute flight from Lake Washington is breathtaking. The whirring seaplane cuts through low-hanging clouds and glides right over the Husky Stadium and past a miniaturized downtown Seattle.
Upon arriving, Susie's Mopeds is a short walk from the marina on Nichols Street, just down from the Shell gas station. Though your first inclination might be to opt for a moped rental, we'd highly recommend the scoot coupes. The cartoonish cars are perfect for duos or families, and though you might feel embarrassed at first to be driving one among the other seemingly super-sized cars on the roadway, you get over it pretty quick. Honestly, it's the most fun we've had in a long time. Now that you're ready to rock, it's time to zip around the island. 
Roche Harbor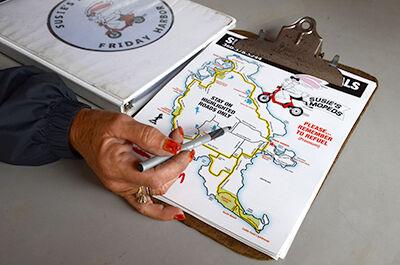 Armed with a map provided by Susie's Mopeds and a more detailed island map, we made our way counterclockwise around the island toward Roche Harbor, the home of John Stafford McMillin's limestone quarry starting in the late 1800s. The McMillin family mausoleum is tucked away in a forested graveyard at Roche Harbor. An unassuming trail leads to the archway entrance of the grandiose Afterglow Vista, which the mausoleum has been named. Before you visit, listen to Episode 4: Dinner at the Afterglow from the
Lore
podcast.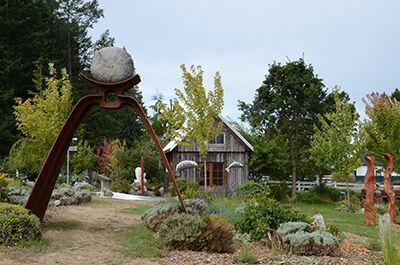 Not far from the entrance to Afterglow Vista is the
San Juan Island Sculpture Park
. The 20-acre park smells of lavender and is dotted with more than 150 sculptures from well-known and undiscovered artists. To look at each unique sculpture is to experience a little piece of the artist who made it. Some of the works appear light-hearted, while others take on painful social issues or historical events. For those with kids in tow, there's an interactive exhibit where little ones can build their own sculptures out of driftwood and sea shells. Before you leave, engrave your name in the Friendship Totem, a 30-foot, wooden archive of those who've visited the park.
For lunch, grab a table outside the Lime Kiln Café and carb up with an iron griddle burger or a hot sandwich. The food here is fantastic, but really, you're here to grab one of its fresh-made doughnuts, which are fried and dipped in frosting. 
Between Two Marinas
The western side of the island between Roche and Friday harbors is laden with even more sightseeing and historical landmarks. Hike the trails around English Camp and American Camp — where the blood-less Pig War took place — and imagine how frigidly cold it must have been for the soldiers who were stationed on the wind-whipped shores of the island. West Side Road on the coast between the two camps offers a picturesque drive that also leads to San Juan County Park and the 100-year-old Lime Kiln Lighthouse, which is a hotspot for whale watching.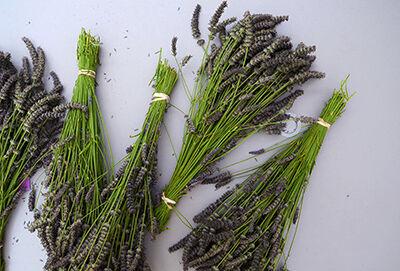 Continue on a little farther, and you'll reach one of the most popular San Juan Island destinations,
. Hopefully you left room in your backpack, because there are some must-haves at the farm store. After you've taken in the fragrant fields of lavender, make your way to the store to stock up on all things lavender. Maybe you've tried lavender-this-or-that and you weren't that impressed, but you haven't lived until you've had one its ice cream sandwiches. A hefty scoop of lavender ice cream is held together by two-equally thick cookies, and it's the best afternoon refreshment you can buy. We also highly recommend snagging a bag or two of lavender coffee. There are just enough little lavender buds mixed with the grounds to create the most heavenly blend imaginable. Just buy it, and thank us later. Also on our list are the shortbread cookies (angels will sing while you eat them; it's a fact) and the body oil, a luxurious way to treat dry skin. If you're visiting San Juan in July, you can check out the
Annual San Juan Island Lavender Festival
, which takes place July 20-21.
Friday Harbor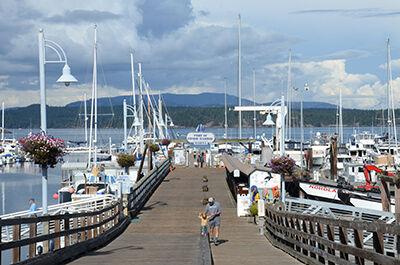 The little downtown at Friday Harbor is worthy of its own staycation with all the restaurants, museums, and sights. For breakfast,
is a must. The family-owned bakery is modest but pumps out some of the best baked goods we've ever had. You can't go wrong with anything you order, but we were partial to the savory quiches and fruit-filled pastries. Arrive early, and order some treats to-go.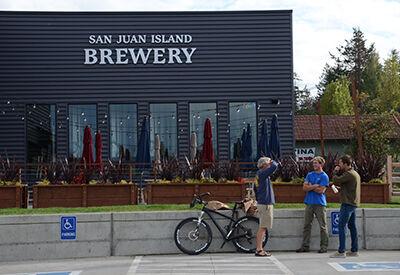 For lunch, we got a table at
— formerly known as San Juan Island Cheese — which was the obvious choice, because duh … cheese was in the name. The bread is made in-house and the pasta is hand-rolled, so you know it's going to be fantastic. The tuna melt topped with thin-sliced apple and aged white cheddar is divine, especially when enjoyed with a glass of wine.
And what kind of Washingtonians would we be if we didn't try San Juan Brewing Company? It's a fairly new addition to the island's dining scene and offers pub-style dishes — think soft pretzels, wood stone pizzas, and burgers. The beers are cheekily named after some insider island stories, including the Afterglow Golden Ale and Powers Out Stout.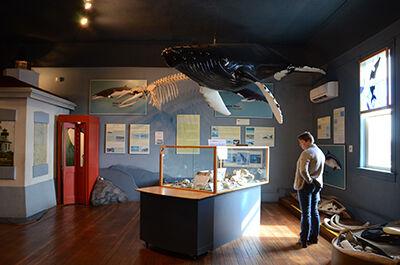 For the museum lovers, Friday Harbor is the place to hang out, and many of them are clustered together (well, because, it's an island), so walking to each one isn't a difficult feat. We may not have wandered into
on our own, but it ended up being one of our favorite stops. If you've followed local marine news, you may be familiar with our local pods of Orcas — J, K, and L — and one of the exhibits explores their family history. It's also hard to understand their imposing size until you're feet away from a rebuilt skeleton.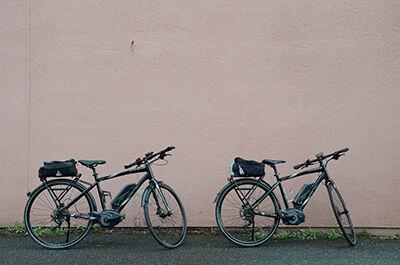 Also in Friday Harbor are the historical museum, museum of history and industry, and the museum of art. Even if you're not a history buff, it's fascinating (and a bit daunting) to see how people lived and worked in simpler times.
If you'd prefer traveling around Friday Harbor with a little more speed, Discovery Sea offers bike rentals with electric assist. We recommend getting out of the core of downtown with the bikes, where the traffic is lighter. It's a fun way to reach the southern tip of the island, not far from Friday Harbor. 
Where to Lay Your Head
is a favorite. The 82-acre resort, intermingled with three spring water lakes, is the real respite of your staycation. It's quiet, and the water-facing Adirondack chairs stationed around the property are the perfect place to unwind with a glass of wine. Stay in a canvas tent, a silver Airstream, the lodge, or opt for one of their new, year-round yurts. The fully enclosed, 450-square-foot yurts are outfitted with a full bathroom, wet bar and refrigerator, sleeper couch, and private hot tub. Though the sights are what allured you to the island, Lakedale Resort is the reason you'll return home refreshed. Before turning in for the night, buy a bottle of wine and some treats at the lodge.
Looking for a different experience? Free Horse Farm and Sweet Earth Farm offer quaint accommodations that include perks to farm life — like fresh eggs at the farm stand. 
You also can never go wrong with a beautiful bed and breakfast, which are plentiful on the island, and include Wharfside Bed & Breakfast and Trumpeter Inn Bed & Breakfast. Wanting to stay in Roche Harbor? Historic Hotel de Haro will transport you back in time with its antique furnishings. Plus, it's smack-dab in the middle of everything you'd want to see and do in Roche Harbor. 
Once you visit, you'll understand why San Juan Island is among the most publicized in the country. It's a Pacific Northwest jewel and offers so much more than a traditional staycation.