It's spring, which means tech companies are busy revealing their latest gadgets. Here's a peek at some of the coolest devices and hottest trends still to come in 2021.
New Xboxes on the way
Gamers can look forward to getting a new Xbox Series X. Microso launched the console in late November, but due to the pandemic, it was nearly impossible to nd one in stores. Microsohas announced the latest Xbox should be widely available by early summer.
Smart health devices
The CareOS Themis will help you stay on top of your health while looking your best. This smart bathroom mirror can check your vitals and temperature, do a skincare analysis, provide shaving or makeup tips, and give reminders to brush your teeth. The Themis will be available later this year for $399.
Speaking of brushing, Philips has introduced its most advanced electric toothbrush yet. The Sonicare Prestige 9900 learns your brushing habits and will adjust its speed if you are brushing too hard. While a final price hasn't been announced, look for the Prestige later this spring.
Introducing the phablet
Get ready for the year of the "phablet." LG plans to release the Rollable, which at first glance looks to be a sleek, normal-size Android phone. But with a touch of a button, the screen rolls out to mini tablet size, perfect for watching videos or playing games. TCL also announced a phone that can expand its screen from 6.7 to 7.8 inches, which is almost the same size as an iPad Mini. No price has been announced yet for either device, but both are supposed to launch before the end of the year.
New kitchen gadgets
This summer will be extra sweet, thanks to the ColdSnap. This wonderful gadget makes it easy to prep ice cream, smoothies, or even frozen cocktails. Simply load a pod and the ColdSnap will crank out a single serving in about a minute. Best of all, the pods are shelf-stable and made of renewable aluminum. A price hasn't been announced yet.
If you want a few more minutes to enjoy dessert, Samsung's new Bot Handy can help with cleanup. This robot assistant uses sensors and advanced AI to recognize and move around household objects. That means it can clear the table, load the dishwasher, and even pour a glass of wine. The Bot Handy is still in development but could be available by the holidays, according to Samsung.
The latest in wearable fashion
This year will offer wearable fitness trackers for every budget and style. If you want to look fabulous while tracking your steps, consider the Skagen Jorn Hybrid HR ($195). This luxury watch combines elegant design with a digital display that shows your messages and fitness stats. If you're looking for a fun and budget-friendly option, the new Honor Band 6 tracks your steps, sleep, and heart rate for $35. The display has a retro feel with bright colors and shapes reminiscent of '80s Swatches.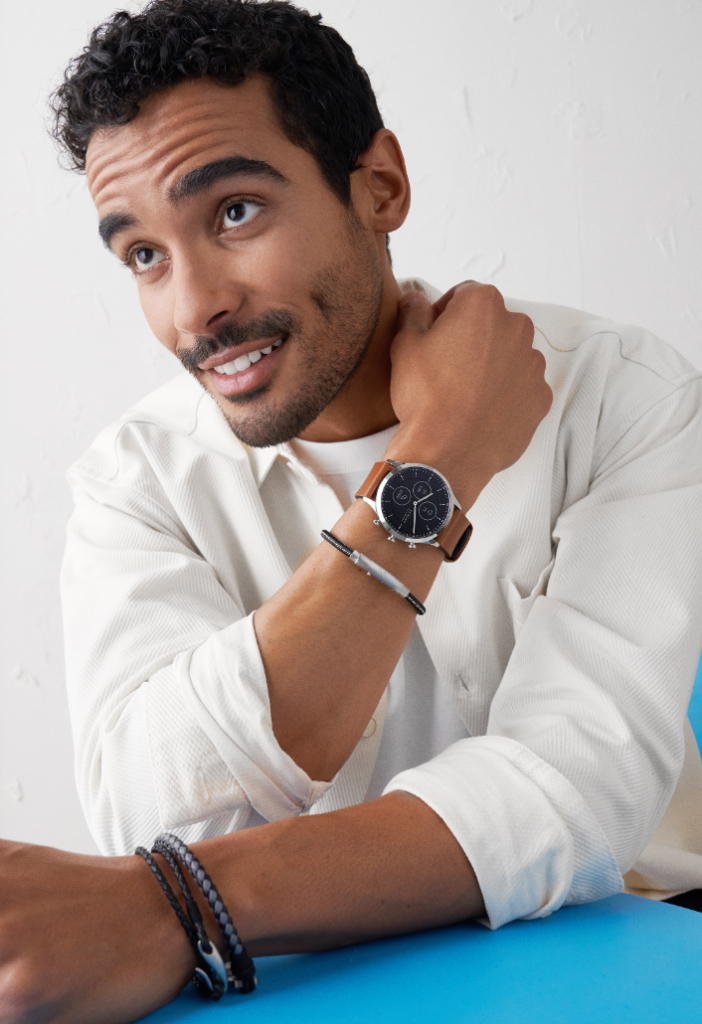 High-tech masks
Razer — best known for its gaming accessories — is about to release "the world's smartest mask." Project Hazel looks as if it belongs in a sci-fi series, with its sleek transparent design, customizable lighting, and built-in mic. Razer says the mask features excellent protection against COVID and comes with a UV charging station that makes it easy to keep clean. More details will be coming soon.