Just imagine what you would be doing, eating, or buying if money were no object. We scoured the area — and the world — for some of the coolest, most exclusive, and some outrageously expensive experiences to make up our "Luxe Living" story. From the most expensive sips and bites ($34,500 caviar) to glamping in Bolivia and staying the night in Elizabeth Taylor's favorite bungalow, we have something for everyone's (dreams). We have some more affordable picks too, like the $100 milkshake and a $295 burger. 
DINING
Delicious Destinations
If there's one thing we love more than travel, it's food. This list combines the best of both worlds by showcasing eateries with an emphasis on experience. They curate unbeatable menus, complemented by the location and ambience, so visitors find themselves fully immersed in a culinary paradise. 
Willows Inn on Lummi Island
For a nearby destination with all of the flare, visit the Willows Inn on Lummi Island. Only a few hours north from the Eastside — Lummi Island is a short ferry ride from Bellingham — this eatery puts the Pacific Northwest on the fine-dining map. The dinner tasting menu includes 22 courses of mouth-watering morsels. Adventurous eaters will delight in platter upon platter served to their table, containing such samplings as squash blossoms, geoduck skewers, savory doughnuts, gin marinated beets, and so much more (18 more, to be specific). As if this weren't enough, visitors can find a wine pairing for every course within the 10 pages of the wine menu. Once you're food comatose, you can retreat to the adjoining hotel for some rest and relaxation. The setting is secluded and serene, as the establishment is situated on an island only nine square miles in size.
Price: $225 per person
Per Se in New York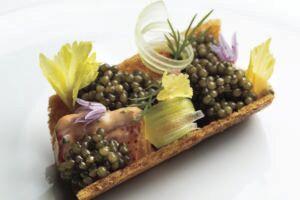 This eatery has it all: three Michelin stars, a view of Central Park, and multiple courses of exquisite French cuisine. It's consistently ranked one of the best restaurants in New York, if not the country. Make sure to snag a window seat, because the restaurant is situated kitty-corner to the illustrious Central Park in the Columbus Centre building. Two tasting menus are offered daily: one for omnivores and one for vegetarians, with nine courses each. Dishes are cooked in classic French fashion and have the highest-quality ingredients available. The chef's menu boasts fine-dining classics like Wagyu beef and foie gras. Charcoal grilled beets and the most decadent macaroni and cheese you've ever tasted are staples of the vegetarian menu. But these selections transfer out frequently, depending on what's in season or what inspires the team of chefs.
Price:$355 per person
Ithaa Undersea Restaurant in the Maldives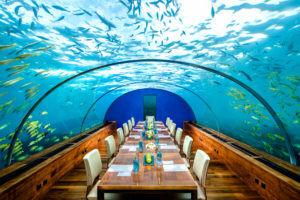 At six courses, Ithaa emphasizes quality over quantity. But above all, it emphasizes experience. The restaurant is located 16 feet below the water's surface off Conrad Rangali Island in the island nation of Maldives. Opening in 2005, this was the world's first glass, undersea restaurant. The cylindrical structure provides near-360-degree views of the tropical blue ocean, accented by aquatic creatures. The menu features contemporary European cuisine with pops of island influence, such as the reef lobster stuffed pasta or the curry bisque served with spicy sea snails. Make sure you book early, because the restaurant seats a maximum of 14 people, and the Conrad is consistently at the top of travelers' must-see lists.
Price: $390 per person
The Most Expensive Food + DrinkMoney Can Buy
These items were determined to be the most expensive on the market, setting Guinness World Records for their respective prices. Verified with the Guinness World Record standards of documented transactions and research against other commercially available items, these dishes are garnished with edible gold, rare truffles, upscale foie gras, and so many more exorbitant enhancements. They truly are the epitome of luxe dining.
Cocktail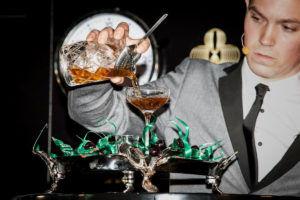 The most expensive cocktail available on the market is priced at a whopping
$12,970
.
The Winston
, named after Winston Churchill, contains 60ml of Croizet's 1858 Cuvee Leonie cognac, which holds the Guinness World Record for most expensive cognac, at $123,000 per bottle. The costly cognac is combined with Chartreuse Vieillissement Exceptionnellement Prolonge, Grand Marnier Quintessence, and a few other finishing touches to highlight the brandy. It's made by cocktail connoisseur Joel Hefferman in Melbourne, Australia.
White wine
With only one bottle in existence and wine experts scoring this varietal at a perfect 100, this wine is extremely rare. The Chateau d'Yquem, a white dessert wine, is from 1811 and sold most recently for $117,000. The cork is still intact, so its value will only continue to increase. The current owner is a restaurateur in Bali, Indonesia, and a former head sommelier of a Parisian restaurant.
Whiskey
Fine whiskey requires aging, and the most expensive bottle of whiskey was aged for a total of 60 years — from 1926 until 1986. The extended length of barreling of the Macallan1926 resulted in a robust, woody flavor with notes of dark, dried fruit and toffee. Originally 40 bottles were available, and that number has significantly dwindled, to only 12 remaining. Most recently, a bottle of the Macallan sold for $1.1million.
Port Wine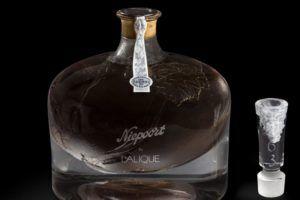 Garnering the Guinness Book of World Records for the most expensive port wine sold at auction is the
Niepoort in Lalique 1863
, which sold for
$134,000
in U.S. dollars. The incredibly rare wine was crafted in collaboration with renowned glassmaker Lalique and winemaker Niepoort with only five sealed in demijohn decanters. The port stands out as being highly concentrated with the right amount of sweetness. U.S. wine critic James Suckling scored in 100 out of 100 points.
Caviar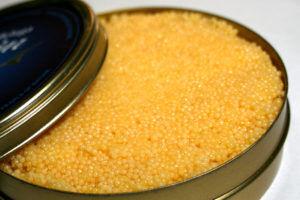 The rare albino Iranian Beluga sturgeon can be found only in the southern Caspian Sea. It also produces eggs only between 60 and 100 years of age. The caviar created from this bizarre set of circumstances,
, is the utmost delicacy. One kilogram, or just over two pounds, of this luxury item costs
$34,500
. It has a unique white color, and a delicate set of flavors to be enjoyed only by a truly refined palate of a truly wealthy individual.
Sushi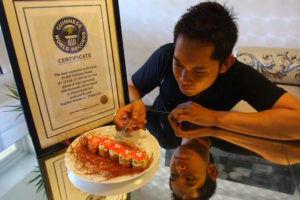 Sushi chef
of the Philippines has a taste for the finer things. His sushi rolls are often draped in all the trappings of decadence. His most expensive sushi roll, priced at
$1,978
, includes five pieces of nigiri wrapped in 24-karat edible gold leaf and garnished with a set of pearls, crested with a single diamond. The effect is extremely extravagant, but keep in mind that the garnish is not edible.
Dessert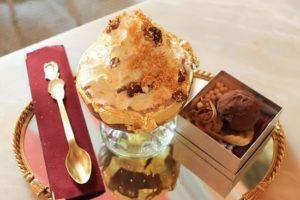 Serendipity 3 in New York is home to the most expensive, commercially available dessert:
ice cream sundae, which will set you back
$25,000
. A blend of 28 cocoas, including 14 of the world's most expensive, combined with frozen milk, creates a consistency similar to a slushie. Edible gold is prevalent in the dessert's display; it's blended into the mixture, served in a goblet lined with gold, and garnished with it as well. The sundae was made in partnership with luxury jeweler Euphoria New York, which designed the white diamond- and gold-encrusted goblet. Even the spoon is gold and decorated with diamonds, which can be taken home as a remembrance of this decadent dessert.
Honorable Mention: Burger and Milkshake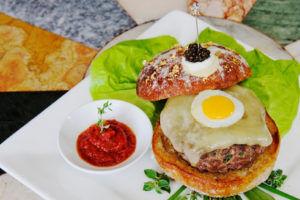 Serendipity 3 actually holds the "most expensive" title for quite a few of its menu items. We had to include its
Le Burger Extravagant, $295
, and
LUXE Milkshake, $100
, for the novelty of dressing up something ordinary and making it extraordinary. The burger is made from white truffle butter-infused Wagyu beef; stacked with James Montgomery cheddar cheese, black truffles, and fried quail egg; served on a campagna roll dusted with gold; and garnished with caviar and crème fraîche. The milkshake is made from Channel Island Jersey milk cows known for their high butterfat content, Madagascar vanilla beans, Tahitian vanilla ice cream, Devonshire luxury clotted cream, and 23-karat edible gold mixed in to give the milkshake a shine. The shake is topped with whipped cream, more edible gold, and a Luxardo Gourmet Maraschino Cherry, and served in a glass coated in 3,000 crystals, designed in partnership with Swarovski and Crystal Ninja.
LIFESTYLE
Save the World in style

 
High-end finds for your home can be both gorgeous and good for the Earth.
Fair Trade Candle
The Topagna Candle from Raven + Lily is made by women in Los Angeles who are transitioning out of homelessness. Materials include a 100 percent recycled glass jar, clean burning soy wax, natural ingredients, paper, and wood.
Price: $32
Bold Lighting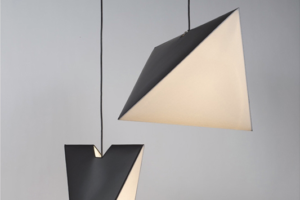 by Inmod are made from recycled metal and plastic or reclaimed wood. These contemporary pendant lights add graphic appeal to a room without using unsafe materials, making for a stylish, durable, and eco-friendly lighting option.
Price: $1,053
Turkish Cotton Towel
Bring the spa home to you with a 100 percent hand-loomed organic Turkish cotton towel made from a medium fiber cotton plant that balances absorbency and quick drying. The more you wash it, the softer it becomes — so it will become a longtime staple and immediate favorite in your towel collection.
Price: $65
Aura Silk Rug
One of many unique varieties of silk rugs sold by ABC Carpet & Home, this gorgeous piece is hand-knotted by artisans in India using traditional techniques more than 5,000 years old. Each rug is one-of-a-kind and made from recycled sari silk.
Price: $14,300
Bamboo Bed Frame

 
When it comes time to replace furniture pieces, consider replacing them with those made with bamboo. Bamboo grows more than 10 times faster than most woods, which helps keep forests intact, while also adding class to your home. This platform bed is crafted from Moso bamboo and is available in multiple sizes and finishes, with bedside tables to match. Pieces ship in three to four business days and can be assembled for you.
Price: King size: $2,318
Accent Chair
Add a subtle accent to any room with the simple and elegant Ridge Accent Chair, handcrafted in California with solid woods, a natural wax and oil finish, and no harsh chemicals or fire retardants. Medley lets you choose the sustainable filling for the cushions, the color of the wood, and the type of the fabric.
Price: $1,830
Organic Mattress
Nonorganic mattresses are coated in dangerous chemicals, break down quickly, and are the No. 2 item by volume in landfills. Update to an organic mattress handcrafted in Seattle by Soaring Heart Natural Beds. The Organic Latex Mattress is certified by the strictest global standards in organic textiles and is made of wool and Dunlop latex for a chemical-free, hypoallergenic, mold-resistant, and dust-mite-repellent mattress.
Price: king size: $2,834
Artistic Throw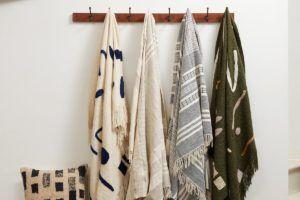 This
is handwoven on pedal looms out of luxurious merino wool, with abstract shapes hand-felted on. Each piece is made by weavers and felters in Flores, Uruguay.
Price: $350
Update Your Home with Green Tech
Solar panels
 This one is a no-brainer, especially with new technology that eliminates the eyesore problem with solar shingles that blend into your roof. 
Dual flush toilet
 Older toilets can use as much as 27 percent of the water in your home. Cut back by installing a dual flush toilet, which uses different amounts of water depending on whether you're flushing liquid or solid waste. 
Solar hot water heater

 
Your conventional water heater uses electricity or natural gas for all your hot water needs, while a solar hot water heater harnesses the sun's heat. They cost more to install but will save you 50 to 80 percent on your water heating bills. 
TRAVEL
Sweet Suites
Everyone can use an extravagant getaway, whether you're hopping on a plane — or into your own private jet — for an overseas vacation or sticking around in the PNW to get a better taste of your own backyard. Whatever you prefer, here are some options sure to suit your fancy.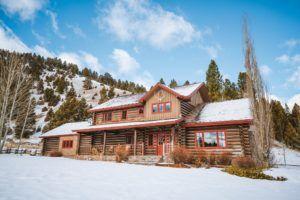 Located in western Montana, this all-inclusive ranch resort is the world's first Forbes Travel Guide Five-Star Guest Ranch. Accommodations range from the lodge to luxury homes, a historic barn to glamping cabins. The list of included activities goes above and beyond the average all-inclusive experience: horseback excursions, fly-fishing tours, mountain biking, snowmobiling, trap and skeet shooting, rifle range, sporting clays, yoga, photography workshops, ropes course, and stage coach rides — plus special packages that include downhill skiing and snowboarding, spa treatments, romantic getaways, and indulgent frontiersman angles.
Ocean House at Haida Gwaii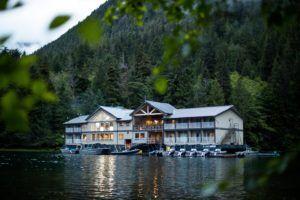 A remote collection of islands off the coast of British Columbia, Haida Gwaii (Islands of the People), formerly known as the Queen Charlotte Islands, are only a two-hour flight from Vancouver but feel like a world away. For a truly remote getaway,
at Stads K'uns GawGa (Peel Inlet) is the perfect choice. The floating lodge is accessible only by helicopter (included in the price) and is a luxurious, eco-conscious home base for exploring mysterious rainforests, glimmering inlets, and Haida culture. It offers three-, four-, and seven-night travel packages that include return airfare from Vancouver, B.C.; helicopter transfers to and from Ocean House; meals; snacks; nonalcoholic beverages; and adventure activities such as guided walks, kayaking, "stand up paddle" boarding, educational opportunities with the artist-in-residence, forest bathing, and exploration of ancient villages with cultural discussions. Additional activities (with extra fees) include sightseeing tours of Haida Gwaii by helicopter or float plane and spa treatments.
Wickaninnish Inn at Tofino, B.C.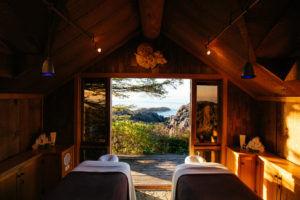 Victoria is not the only destination on British Columbia's Vancouver Island. Located northwest on the Pacific Ocean side, about halfway up the island, Tofino is a sandy beach town with celebrated culinary offerings and art galleries. A stay at the
is as fun to say as it is to experience. Luxe ocean-view rooms feature gas fireplaces and soaking tubs. Treatments at the Ancient Cedars Spa are available à la carte or as part of several packages with romance or spa themes. Culinary-focused offerings include Forage & Feast — a hyper-local look at seasonal delicacies growing in Tofino's "backyard." This package includes two nights' accommodations, a guided nature walk with a focus on edible plants, a five-course tasting menu featuring professionally foraged items, passes to the Tofino Botanical Garden, and a keepsake.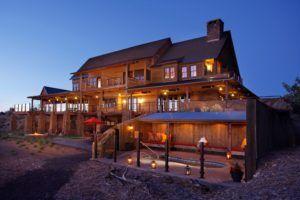 ocated 20 miles northeast of outdoor paradise Bend, Oregon, Brasada Ranch is an 1,800-acre, gated resort community featuring a championship golf course, equestrian center, spa, and recreation center. The resort sits high on the slopes of Powell Buttes, treating guests to panoramic vistas. Nearby Mount Bachelor is a huge draw for skiers, but Brasada wanted to offer outdoor recreation opportunities for those who may not be so keen on the downhill. It partnered with Wanderlust Tours to offer "Outside Brasada" — snowshoeing, outdoor snow camping, bonfires in the snow, and more. During Snow Camp Weekend (March 22-24), guests start and end the tour with overnights at the ranch. The middle day is filled with snowshoeing, libations around the bonfire, and an overnight in a snow cave.
EXPERIENCE
Memory Makers
The ordinary just won't do. You're seeking remarkable, and we think these will do just the trick. 
Tour Around in a Supercar
Feel the rush of huggin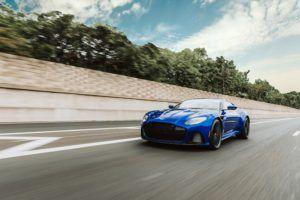 g the road's snaking curves in a supercar with
. The company operates in the U.S., Europe, and Asia and has a suite of luxury cars, including Ferraris and Lamborghinis. It offers myriad tours, but guests can also create their own with the Bespoke Car Tour. No matter the ask or occasion, Ultimate Driving Tours can create the experience you're after.
Spa Treatments in the Desert
Located in Utah
is the
considered to be among the most luxurious spas in the U.S. The compound is located on 600 acres, and is framed by epic views of ancient rock formations in Canyon Point. The Spa menu harkens to the healing traditions of the Navajo tribe, all of which are designed to re-establish a connection with your body.
Stay at Elizabeth Taylor's Favorite Bungalow
Th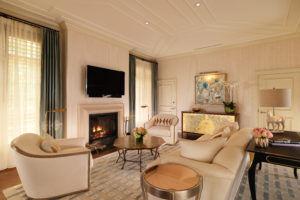 e eponymous Beverly Hills Hotel is perhaps among the crowning jewels of Los Angeles, with is pastel-toned facades that have remained playful, like its opening day in 1912. A cache of A-listers has made the Beverly Hills Hotel a temporary home, including Elizabeth Taylor, who favored Bungalow 5, perhaps the grandest of its accommodations. The four-bedroom bungalow is encircled by 12 acres of tropical gardens, and the interior spaces are adorned with buttery color palettes and opulent fixtures.
Concerts at the Red Rocks
The naturally formed geological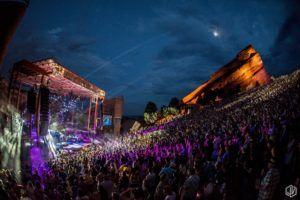 wonder that is Colorado's
makes for an unparalleled concert backdrop, where headliners from The Beatles to Deadmau5 have played. The park is 738 acres of wild land that is 6,450 feet above sea level. The amphitheater's two, 300-foot rock formations create the perfect acoustics and serve as a massive archive for the last 250 million years.
An Extraordinary Trip Around the World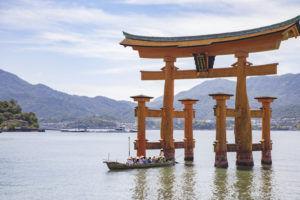 This unparalleled global excursion will be personally hosted by Geoffrey Kent, founder and CEO of the acclaimed travel agency Abercrombie & Kent. The 26-day, jet-setting journey launches from Seattle in September 2020 and will take 50 guests on a life-changing experience. If you're willing to spend $160,000 per person, you'll partake in an exclusive tea ceremony in Japan, play polo in Ladakh, and explore the ruins of an ancient city in East Africa, just to name a few. Only a couple spots are left.
Bespoke Glamping
Black Tomato curated perhaps the most stunning and unexpected glamping experience we've come across. Whether you want to lounge in safari-style tents along the Mekong River in Southeast Asia or in spherical bulbs in Bolivia, its Blink camping experience is completely tailored to you, including the coordination of flights, adventures, and the set-up and removal of the tent structures.  
Travel in Harmony with Nature
Jacada, a t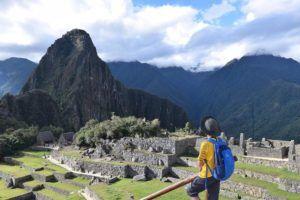 ravel agency based in London, offers a handful of
that bring you up close with nature without leaving a harmful impact. Available locations include Costa Rica, Ecuador, South Africa, East Asia, Fiji, and French Polynesia.
Hike Inside a Volcano
The Þríhnúkagígur volca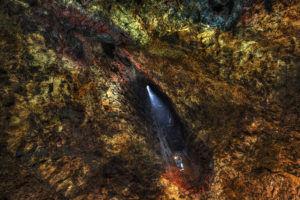 no in Iceland has been dormant since its last eruption 4,000 years ago and is now a tourist destination for thrill-seekers.
will help you hike up the volcano, or staff will whisk to the top via helicopter. A lift brings you deep into the mouth of crater, where you can wander around inside before returning to everyday life. In 2016, a private rock concert was even held within the volcano's crevice, as reported by the
Daily Beast
. Heavy storms resulted in a Coast Guard rescue, but the reporter who attended said it was a "once in a lifetime — albeit quite pricey — experience."
Cruise the Nile with Egyptologists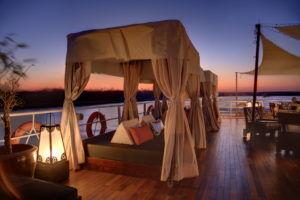 The Sanctuary Nile Adventurer is a five-star, intimate cruise with chef-prepared meals and experienced Egyptologists as your guides. Undress the mystery of Egypt's 7,000-year history with this immersive trip and sightseeing through ancient towns and temples.
FASHION
Not basic Ballet Flats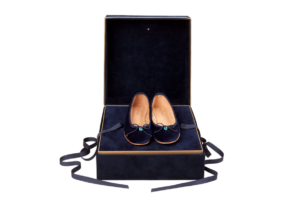 Josefinas Portugal makes a pair of opulent
with leather soles and blue topaz gemstones tied neatly with a bow on the front.These beauties are crafted by master shoemakers and retail for
Price: $4,045
Sweet Sneaks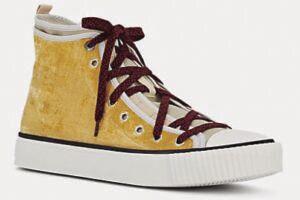 Made in Spain from the brand Lanvin, these buttery
are constructed with velvet, canvas, and rubber. The elevated Converse look is perfectly Northwest, and the color makes for a bold statement.
Price: $690
Bundle Up
H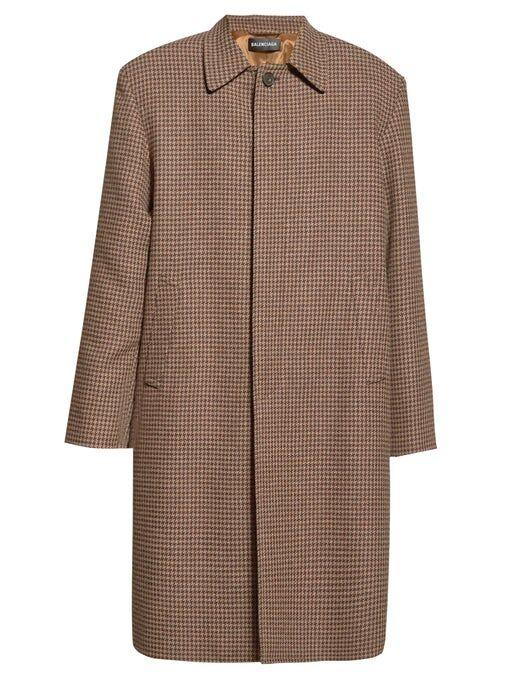 oundstooth will always be in style, and the wool from this
will keep you warm all winter long. Balenciaga got it right with this one.
Price: $2,950
Double Agent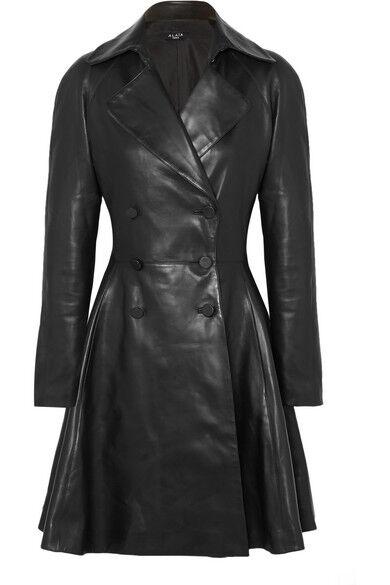 Is it just us, or is this ALAIA
double-breasted leather jacket
giving us major spy vibes? The fitted waist and flared skirt are so seamless, we won't judge if you wear it as a dress.
Price: $9,120
It's all in the Optics
T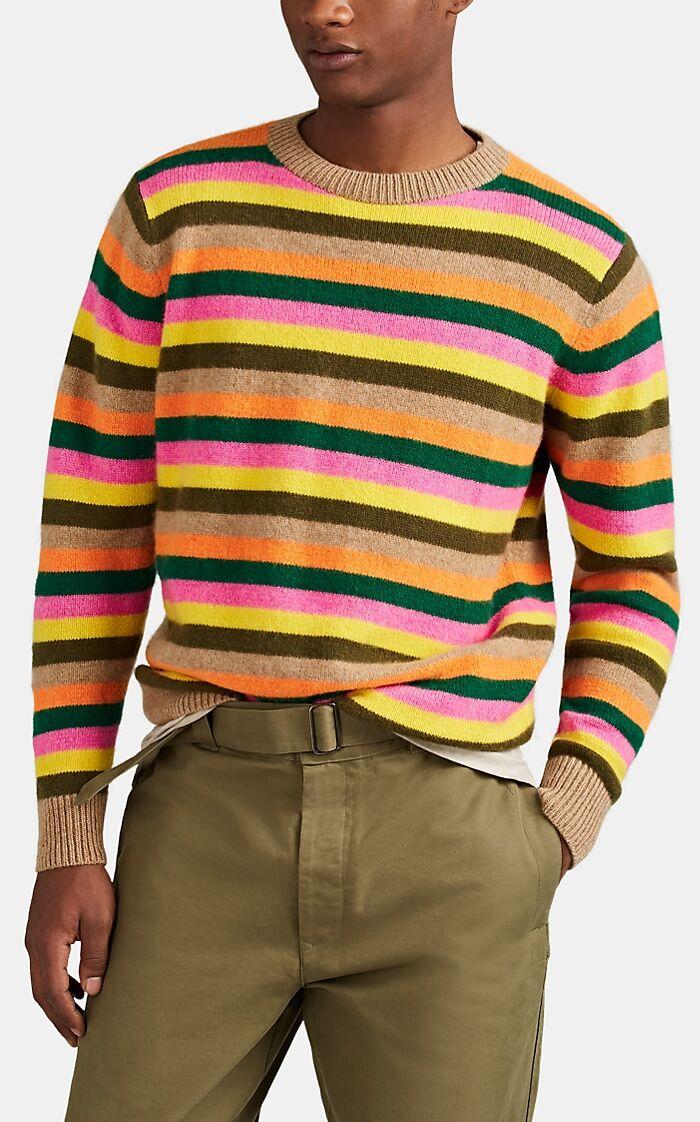 he color palette of vibrant and neutral tones sets this sweater by The Elder Statesman apart and is made better by the fact that it's crafted with super-soft cashmere.
Price: $805
A Simple Rose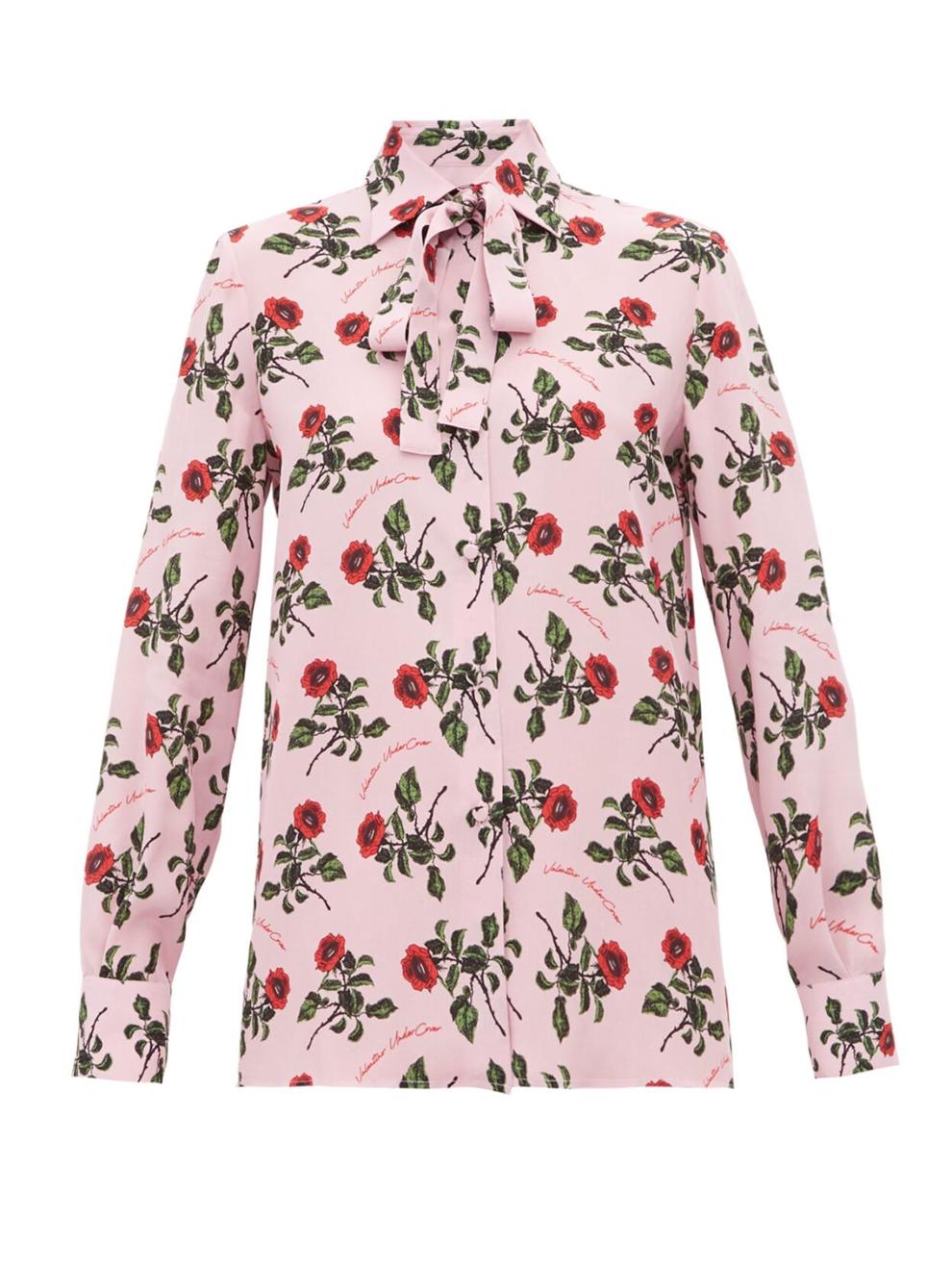 We're feeling pretty speechless about this creamy, silk Valentino
all done up with a bow. It's all in the details.
Price: $1,441
Relaxed Fit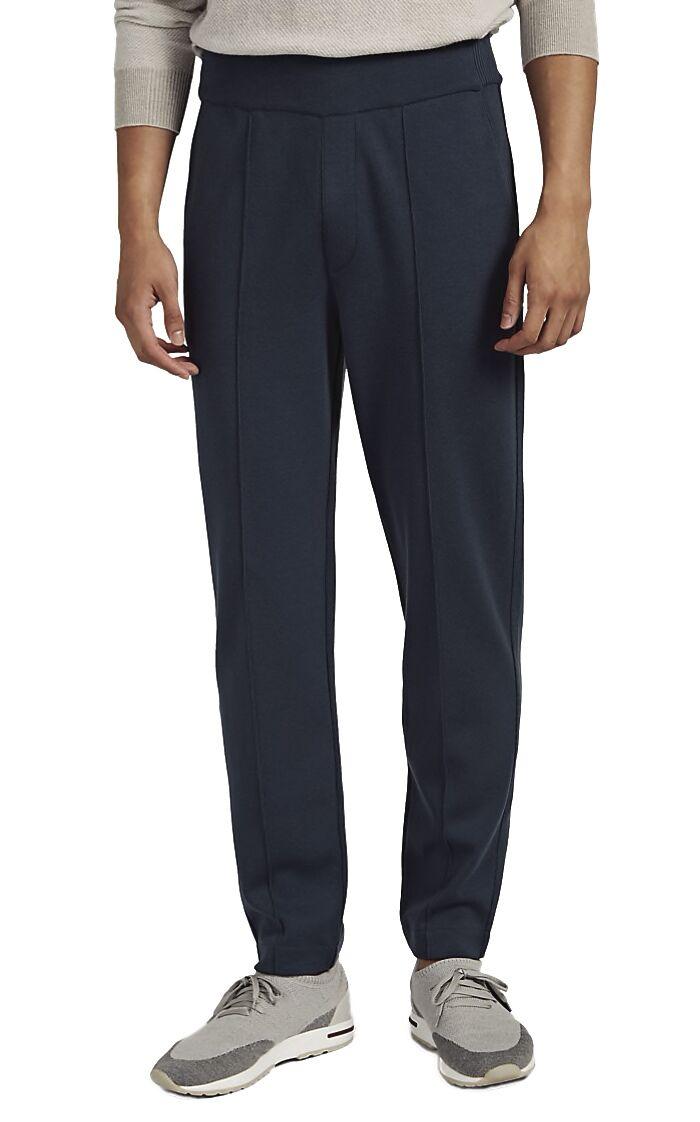 Track pants are no longer just for the football field. Plus, these Loro Piana
are so beautifully constructed that you could probably fool your colleagues into believing you're wearing a regular pair of trousers.
Price: $1,750
Give Her Gucci
If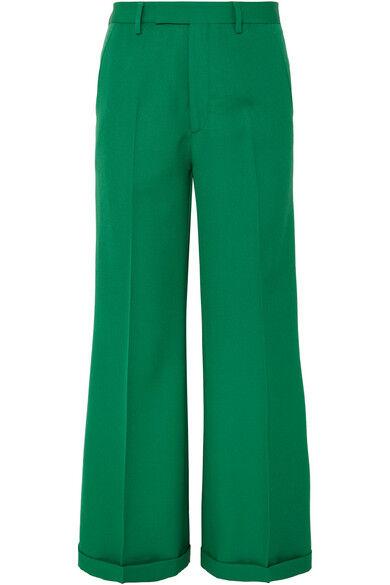 you don't own a pair of Emerald pants yet, add them to your list. Gucci is flawless in this design of wool-gabardine, high-rise
.
Price: $1,700
Bejeweled
Co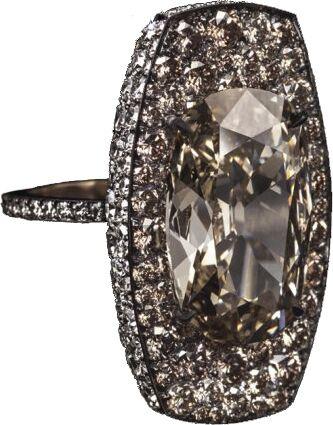 nsidered among the most exclusive and alluring jewelry designers, London-based
releases only a few designs a year. The intricacies of her craftsmanship are relatively unrivaled. According to a story from
The New York Times
in 2018, one of her works took 10 months to find and cut all the natural-colored gems.
Prices for her pieces are available upon request.  
Spellbound
BVLGARI'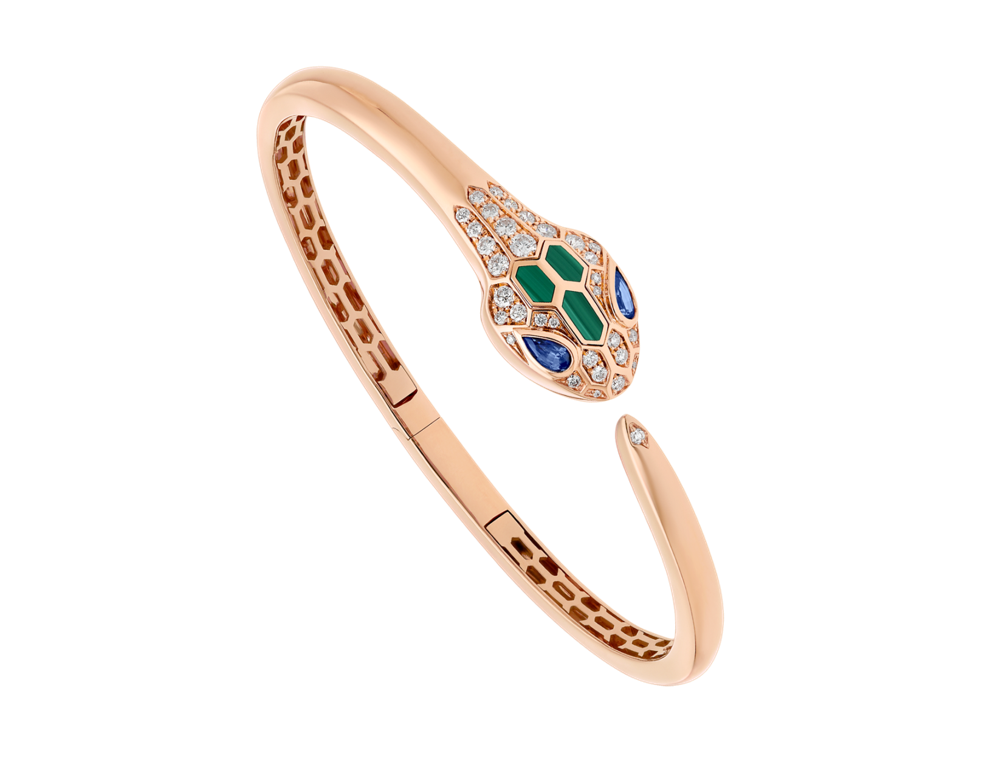 s Serpenti
captures the power and sensuality of a woman's gaze, according to the jeweler. The 18K rose gold bracelet features blue sapphires, pavé diamonds, and a hint of danger.
Price: $12,200 
TimeTraveler
Mechanics, class, and art deco design married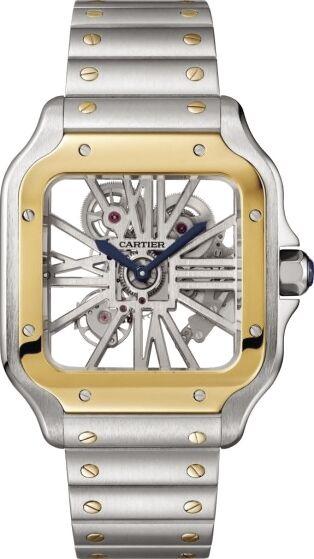 to create this timeless design by Cartier. The Santos De Cartier manual watch is crafted from steel, 18K yellow gold, and leather.
Prices: $31,100 
Riding the Waves
We are mesmerized by the arti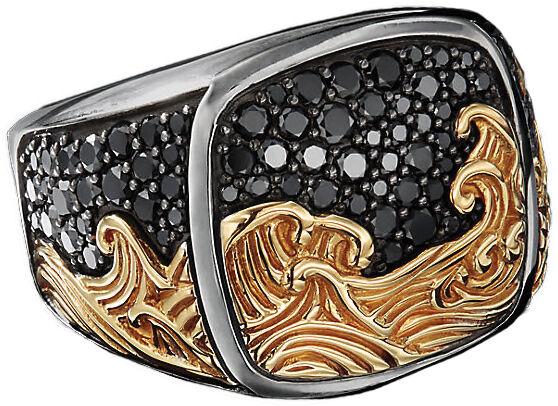 sanship of David Yurman's Waves Signet
with black diamonds and 18K gold. Men, if you aren't wearing rings, add this to your fashion to-do list.
Prices: $2,600