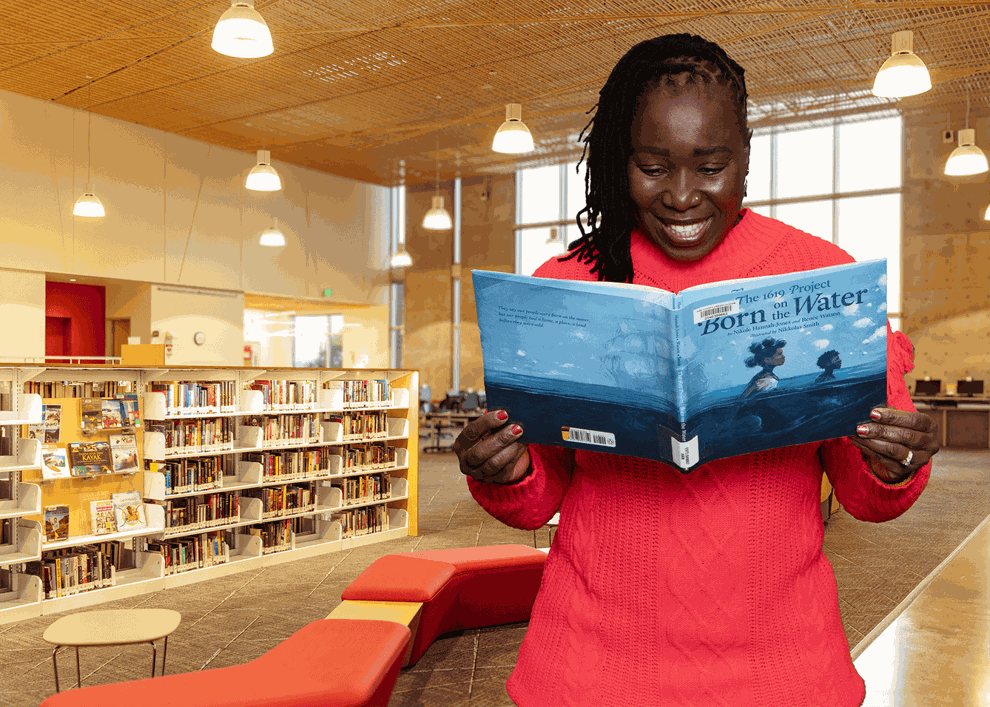 The end of the year is an important time for most bibliophiles. We're wrapping up our annual reading goals, we're reflecting on books we enjoyed throughout the year, and we're looking ahead to upcoming releases in 2023.
It's also the time of year when our favorite book people publish their favorite works from the past 365 days.
The King County Library System's annual Best Books list is one of our favorites, and it has finally arrived. The list reveals the top 100 books as chosen by KCLS librarians and staff, enumerated in four lists of 25 in the following categories: fiction, nonfiction, teen, and children.
As one might expect, working among the stacks provides library staff with ample opportunities to collectively read thousands of books each year. These employees submit their respective picks across myriad genres — 212 nominations in 2022 — to be considered by a selection committee.
"KCLS is thrilled to present our 2022 Best Books list," Tracey Thompson, KCLS' director of collection management services, said in a statement. "One of my favorite titles is The Woman in the Library by Sulari Gentill, a gripping mystery within a mystery. We hope you discover some new favorites too."
The best part about the list? Patrons can add any of the reads they like directly to their library holds from the list.
Here are some of the top picks in each category. Visit KCLS.com for the full list.
Fiction
1. When Women Were Dragons by Kelly Regan Barnhill
2. A Prayer for the Crown-Shy by Becky Chambers
3. Comeuppance Served Cold by Marion Deeds
4. Trust by Hernan Diaz
5. The Sign for Home by Blair Fell
Nonfiction
1. The Carbon Footprint of Everything by Mike Berners-Lee
2. Bittersweet: How Sorry and Longing Make Us Whole by Susan Cain
3. This Is Not a Book About Benedict Cumberbatch: The Joy of Loving Something — Anything — Like Your Life Depends on It by Tabitha Carvan
4. Index, A History of the: A Bookish Adventure from Medieval Manuscripts to the Digital Age by Dennis Duncan
5. The Facemaker: A Visionary Surgeon's Battle to Mend the Disfigured Soldiers of World War I by Lindsey Fitzharris
Teen
1. Queen of the Tiles by Hanna Alkaf
2. Himawari House by Harmony Becker
3. Skin of the Sea by Natasha Bowen
4. Sunny G's Series of Rash Decisions by Navdeep Singh Dhillon
5. Huda F Are You by Huda Fahmy
Children
1. Unfadeable by Maurice Broaddus
2. Little Monarchs by Jonathan Case
3. Isla to Island by Alexis Castellanos
4. Karthik Delivers by Sheela Chari
5. Swim Team by Johnnie Christmas