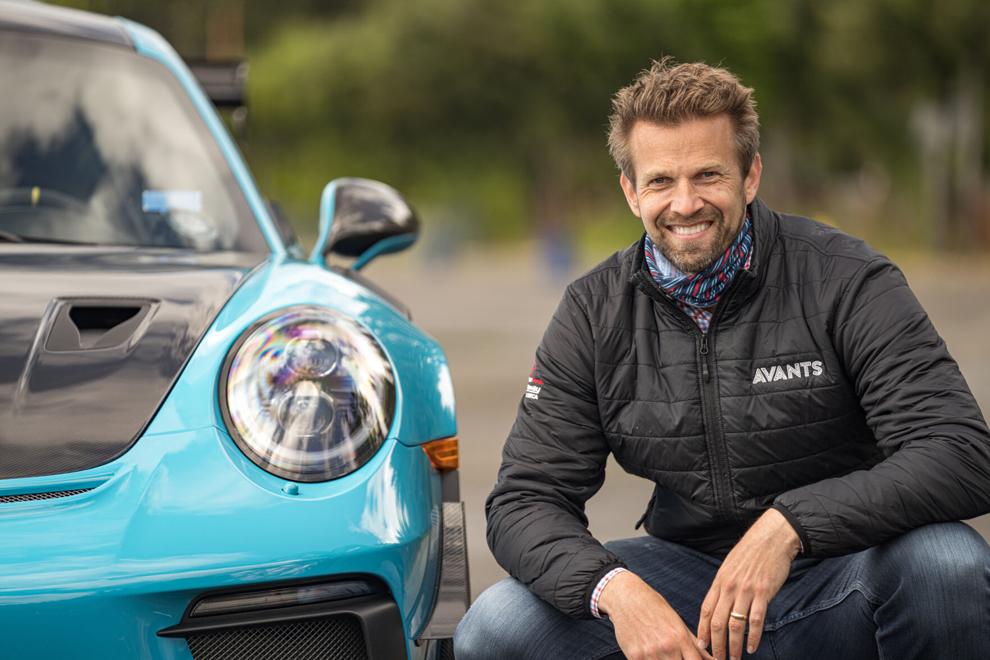 Exclusivity is built into most car clubs. Because these niche groups most commonly center around specific-car ownership (e.g., the Porsche Club of America), if you don't own the car in question, you don't get to play. It's an understanding that can bolster a sense of elitism and inaccessibility.
Consider local car club Avants the inclusive rebuttal. Launched in 2017 by Adam Cramer, Avants is an organization that doesn't require anything of its members aside from passion and a membership fee. Essentially, members of this car-trading club get together for events and try out each other's rides — a model that allows them to as much fulfill their interests as car enthusiasts as expand their knowledge and community. The club's tagline is "Drive everything," in part because no one has to be beholden to the vehicle(s) they specifically own to join in.
"It's taking a traditional car club model but just doing it much, much better … it's everything," Cramer said. Avants has continued growing exponentially since its launch, notably starting its own magazine and introducing additional club locations in Portland and Denver. Like any niche organization, Avants has been challenged in the last year because of an unprecedented pandemic. Still, there is plenty on the horizon.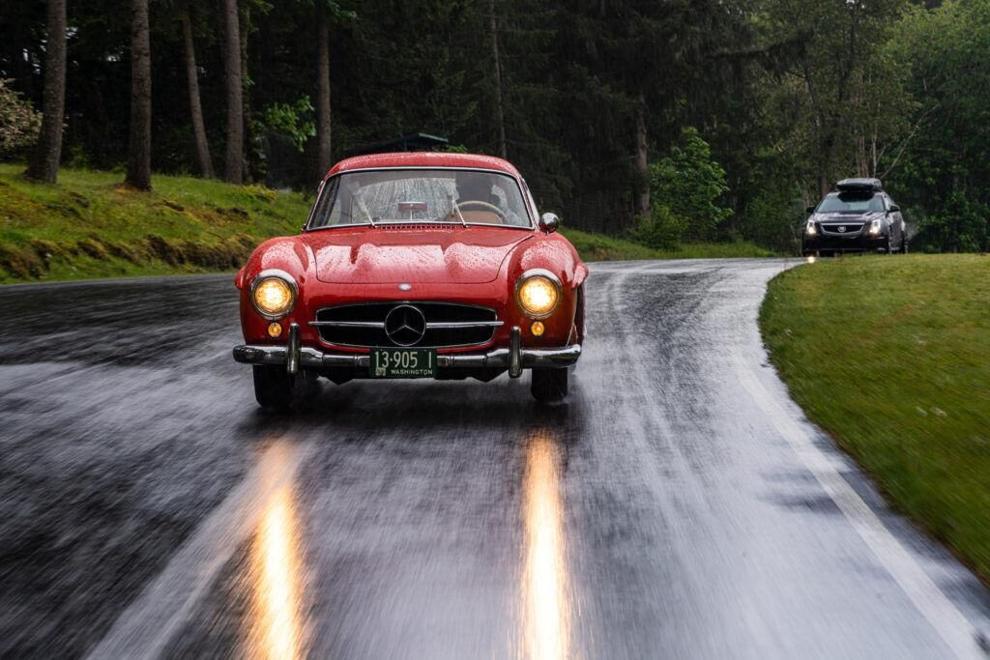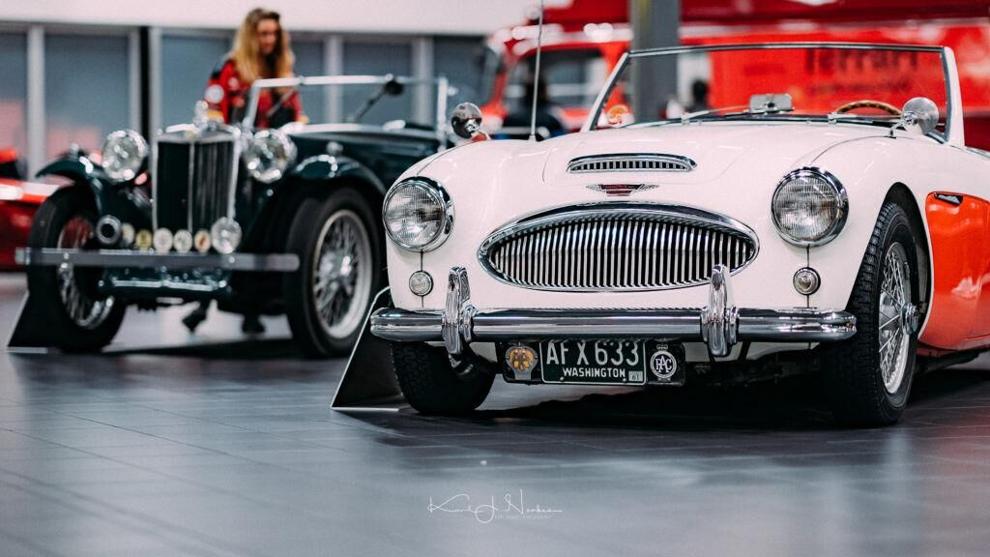 "I've always been into cars"
Some people waste no time and begin pursuing their passion projects from an early age. For Cramer, it took a period of professional exploration before an idea for a passion project crept into his mind. Cramer was in his 40s and had been working for decades in tech when he launched Avants.
Cramer, who grew up in Edmonds and went to school at Seattle Prep, said he has "always been into cars." As a kid, his father often took him to Saturday-morning cars-and-coffee events. By the time he got his license, Cramer had found hobbies in car modification and "doing stupid stuff in cars," he said with a laugh. "Once you can drive, it kind of opens up a whole new avenue," Cramer said. "You can start spending your pennies on new exhaust, an upgraded stereo, or whatever."
But like many teenagers, Cramer had to put these pastimes on the back burner once he graduated. He got a degree in economics at Colby College, a private, liberal- arts school in Maine. Though many of his peers tended to start their careers in Boston or New York — to "do the Wall Street thing," as he put it — Cramer, not a huge fan of the East Coast, headed back to Seattle at the turn of the millennium.
He had stints as a marketing analyst at Gear (which was acquired by Overstock), an e-commerce marketing manager at Eddie Bauer, and as a product manager at Microsoft. Toward the end of the decade, he co-founded the Frugal Mechanic, a now-defunct car-related tech company that Cramer describes as a parts-comparison search engine. Before launching Avants, he spent a decade with DataSphere Technologies, a company specializing in local advertising. There, he began as a group product manager and worked his way up to director of marketing and then VP of marketing and product positions.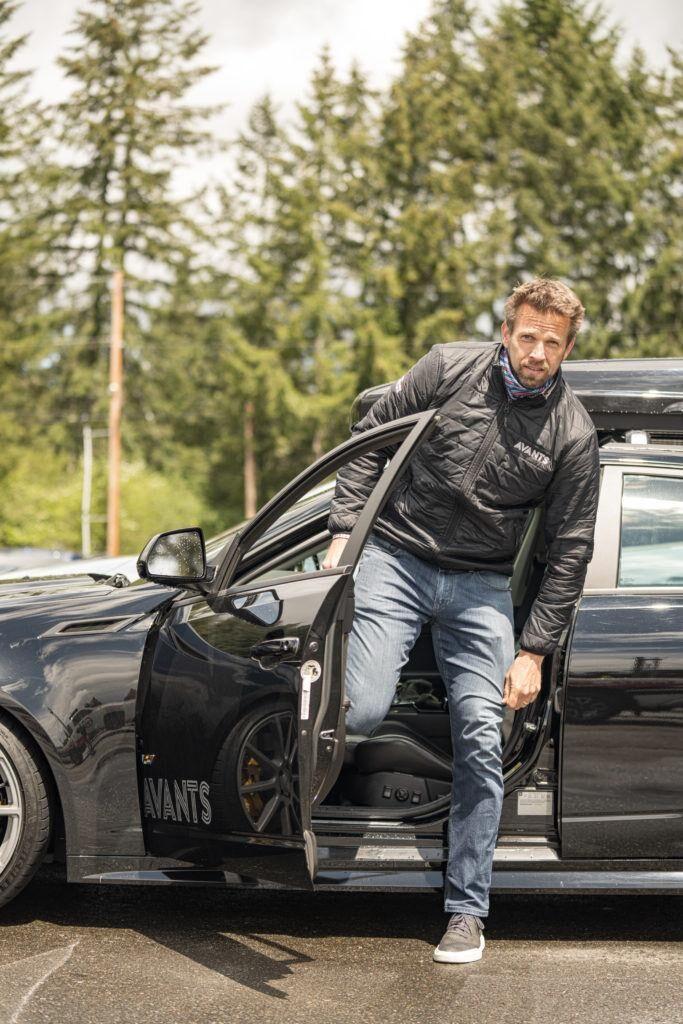 But Cramer, whose love for cars never dissipated, found himself gnawed at by a potential business idea — a car-swapping service similar to peer-to-peer car-rental services Turo or Get Around or, more broadly, a gearhead's equivalent of Airbnb.
"As an enthusiast, that's one of the most fun things to do … I've never driven a (Porsche) 911, so I'd love to see what it's like," Cramer said. "So how do you create that kind of model but where you trust whoever is driving your car? Because, that's the biggest challenge — I don't just want anybody driving my 911: I want to make sure that they're gonna take care of it, and not go crazy with it."
He wound up testing this "initial thought bubble" for about a year. It saw some success, but Cramer noticed that it was taking too long for early participants to build trust, and that the model wasn't very scalable. That's when the format pivoted toward more of a standard car-club arrangement.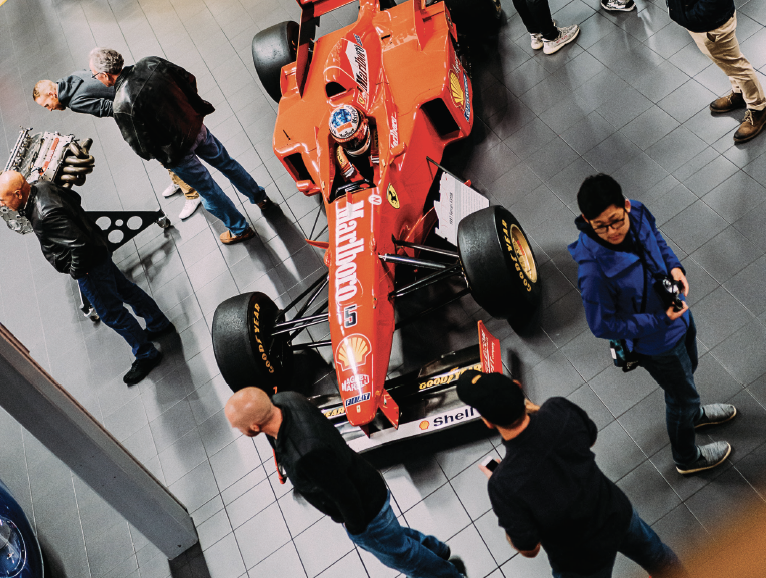 "The idea is to try out all these different cars, appreciate all these different cars," Cramer said. "I have a Porsche, Cadillac, Audis — it's sort of all over the map. I own all these different kinds of cars — and most enthusiasts do. Putting them into this sort of shoehorn of what you have to be part of — the Porsche club, or you have to be part of the BMW club — it's like, 'No; I'm just an enthusiast. … Why am I coming and going with these mark-specific clubs?"
When Cramer started digging into Avants as his primary focus, he was in a moment of transition. He was a father now. And in the summer of 2017, DataSphere Technologies sold its assets to the Sinclair Broadcast Group. "I knew I wanted to build something," Cramer said. "That's why I was like, 'Life is short' … I really wanted to build something that I could be proud of, (that) my kids could look at and say, 'Dad built this sort of thing.'"
Most importantly, Cramer wanted his next venture to be something he could be passionate enough about to still have enthusiasm for at least the next five to 10 years. Doing something like Avants — an organization that indulged a lifetime love — was far more appealing than starting another tech company.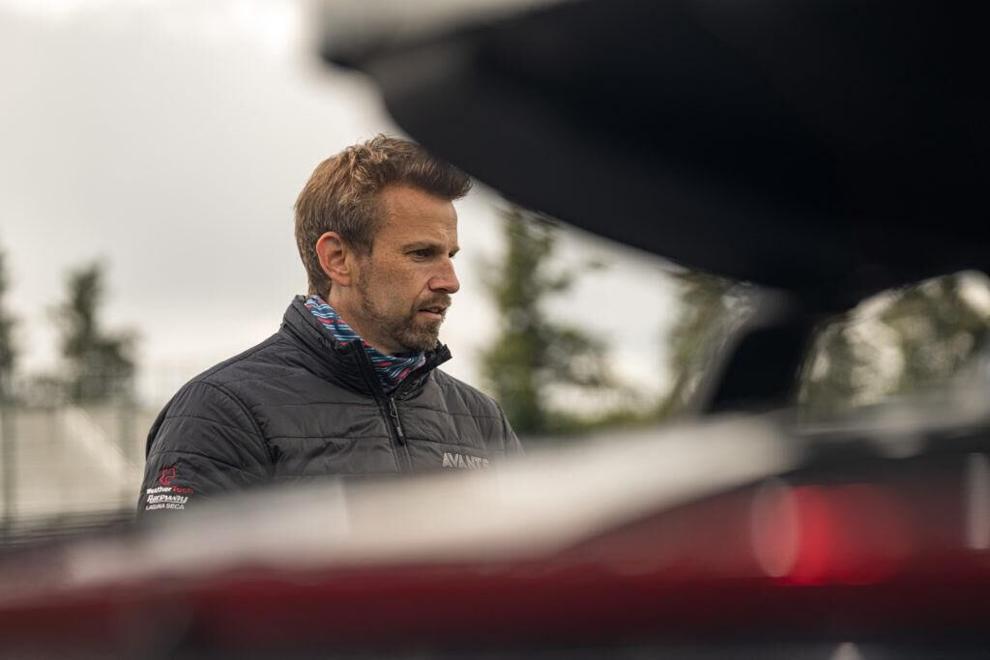 'It's growing like crazy'
To date, Avants has accrued some 2,000 members across its three locations. Its attentiveness toward events, challenged by COVID-19 restrictions in the last year, has stuck as a key fixture, offering everything from off-road drives with members to tours of private collections. Avants additionally prides itself in its numerous partnerships that give members better access to high-quality parts, upholstery services, off-road accessories, and more. Though members must pay to join Avants, there are no specific eligibility requirements — it's a rather casual process. As Cramer puts it, you either fit in, or you don't.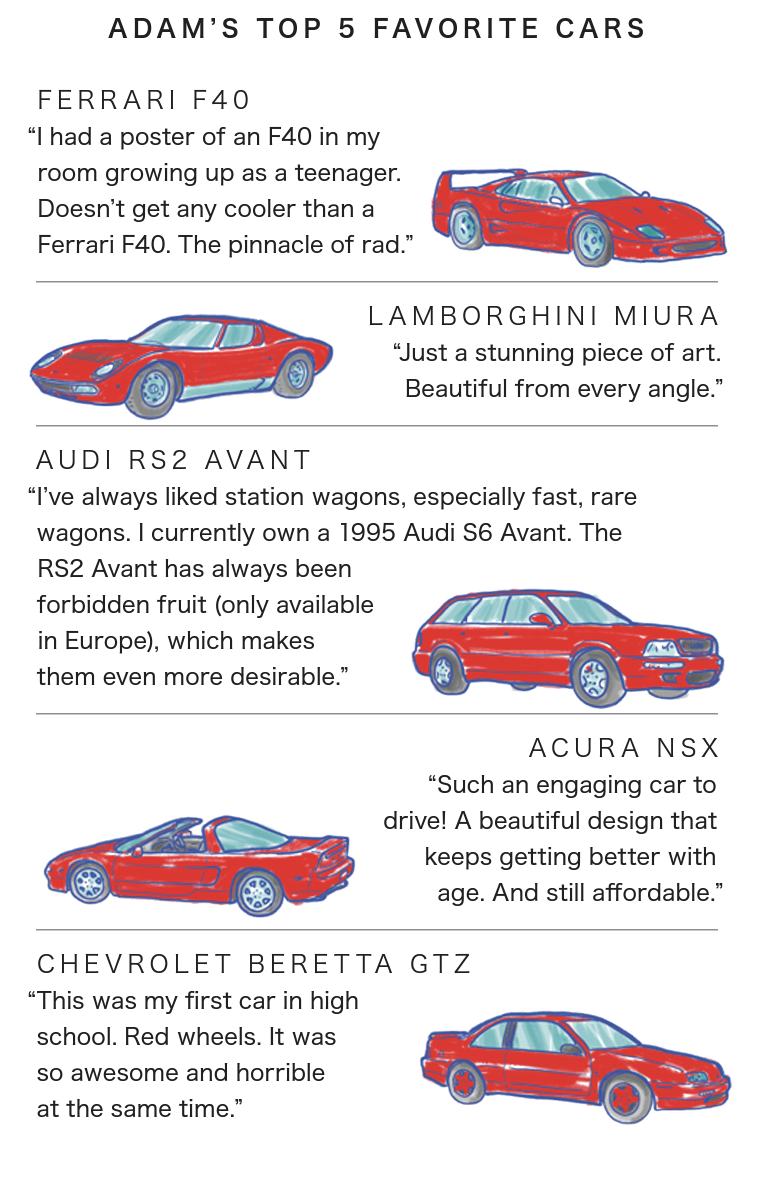 Member Brian Nash, a product manager at Google Cloud and one of the first Avant members recruited by Cramer, remains impressed by the club's focus on inclusiveness — a variable characteristic in the other car clubs he's tried out in his several decades of car enthusiasm — while maintaining the sense of elevated importance an owner might feel being part of a club.
"We're not about exclusion, and that's the biggest difference," Nash said, adding, "I think another thing (Adam) has done really well is just to make the whole thing feel a little bit luxurious without using the 'L word' of luxury. It doesn't feel overly posh; it doesn't feel unattainable, but it feels high-quality."
Avants member Ryan Snodgrass, who founded car-centric Parabolica Press in 2013, first got into contact with Cramer because of a car collection he co-maintains.
"It was completely different than any group I had interacted with in the car world," Snodgrass said. He continued bumping into Cramer at different events before officially joining the club. He attributes much of Avants' success not only to its unique model but Cramer's own personability.
"You feel like you're his best buddy when you're with him, and I think that's what's contributed a lot to the success of Avants," Snodgrass said. "I think it is pretty clear that Adam has created a new 'genre' of car club focused more on experiencing the car through the people/events/ activities. The fact that it is a regional community, and the magazine that came out of this model, really redefines how to have fun with the car hobby in a local way."
Avants also now prints a quarterly, high-gloss magazine. Each issue, customized for each of the organization's specific regions, contains 130-plus pages of automotive photography, art, human-interest profiles, and more. The magazine itself doesn't only further publicize those in the Avants milieu — many of its feature stories focus simply on notable things people are doing in the car community that members might be intrigued by.
Cramer hopes to continue expanding Avants nationally — a goal he sees being currently boosted by the magazine, which can be subscribed to by anybody for $49 a year. (A subscription comes with both membership plans.) Just as he had hoped when he started the organization, Cramer remains excited about the work some four years after its launch — and he never tires of seeing the role Avants plays in its members' lives.
"It's about the community. It's about helping people — which sounds cheesy — but it really is," Cramer said, adding, "I enjoy helping people continue on their journey of whatever automotive-related passion they have."