We asked readers to tell us about their favorite people, places, and things on the Eastside. Online voting was in effect for several months, and thousands of votes were tallied. There are many new winners this year, and some companies that have made the list several times. Thank you for taking the time to cast your votes and help us create this ultimate guide to everything awesome on the Eastside. And the winners are:
---
JUMP TO:
---
Arts & Entertainment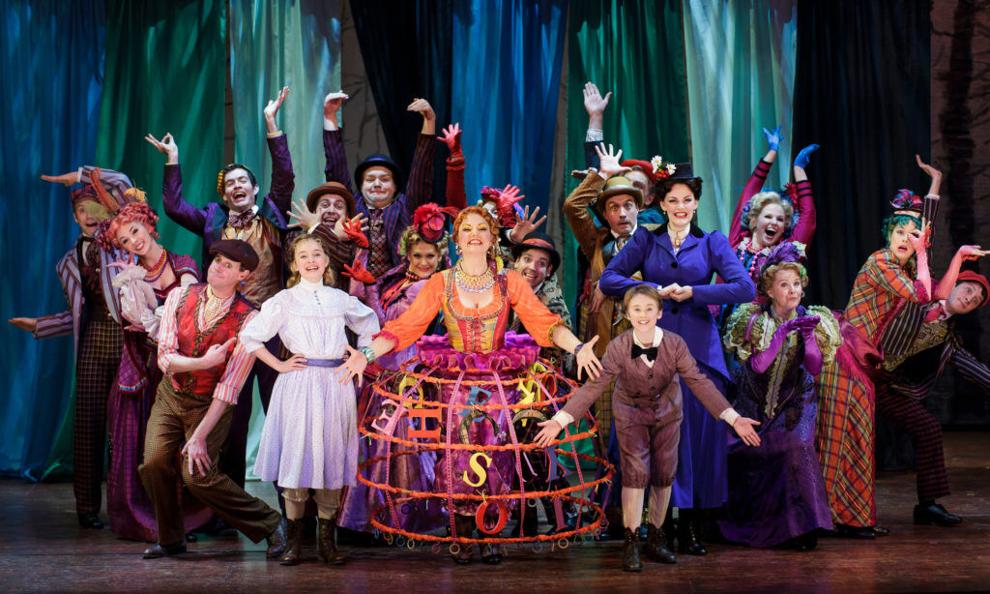 Live Theater: Village Theatre
Producing a wide array of spectacular musical theater productions throughout the year, Village Theatre is detail-oriented both behind the scenes and on stage. The theater stars some of the best talent in the region and incubates new, emerging productions that have been known to go on to be Broadway hits.Issaquah and Everett
Casino: Snoqualmie Casino
The Snoqualmie Casino offers everything you need in terms of gaming, dining, and entertainment. With six restaurants, more than 1,000 video gaming machines, 50+ classic gaming tables, and venues that host various talents throughout the year, there's a little bit of something for everyone.Snoqualmie
Art Gallery: Ryan James Fine Arts
Offering modern, abstract, and conceptual works of art, Ryan James Gallery showcases a variety of beautiful pieces. Annually sourcing new Washington-based artists to represent, Ryan James features an expansive artwork gallery compiled by both known and emerging artists. Kirklandand Seattle
Festival: Salmon Days
The Issaquah Salmon Days Festival, an award-winning event celebrating the annual spawning season, has been around for more than 50 years. Featuring a grand parade, local music entertainment, a carnival, Northwest artisans, and numerous other activities, this festival has been a longtime favorite and is a guaranteed great time for the whole family. Issaquah
Museum: Bellevue Arts Museum
Founded in 1947, the Bellevue Arts Museum focuses on art, craft, and design, showcasing Northwest-based artists as well as internationally acclaimed pieces. BAM also emphasizes the importance of education and community involvement, hosting a vast selection of classes and workshops where you can become the artist yourself. Bellevue 
Local Celebrity: Russell Wilson
Just as incredible off the field as he is on it, this Seattle Seahawks quarterback is often found empowering youth at Seattle Children's Hospital and giving back to his community. With a long track record of precision as a football player and generosity as a community member, it comes as no surprise that he is often voted our favorite local celebrity. Bellevue
Local Radio Personality: Brooke and Jubal
Known for their Second Date Updates, Loser Line, and infamous Phone Taps, Brooke and Jubal from Brooke & Jubal In The Morning on MOViN 92.5 are a morning commute staple for many Eastsiders. Providing never-ending laughs and entertainment, these two are unparalleled. Bellevue
Local TV Personality: Jordan Steele
Former evening meteorologist and host on KING 5, Jordan Steele has been a household favorite since he joined the station back in 2017. He's received numerous awards for his work — and, of course, for his looks. That's right: He was ranked one of Buzzfeed's "50 Hottest News Anchors in the World." He recently took a new job at The Weather Channel. Seattle
---
Businesses & Services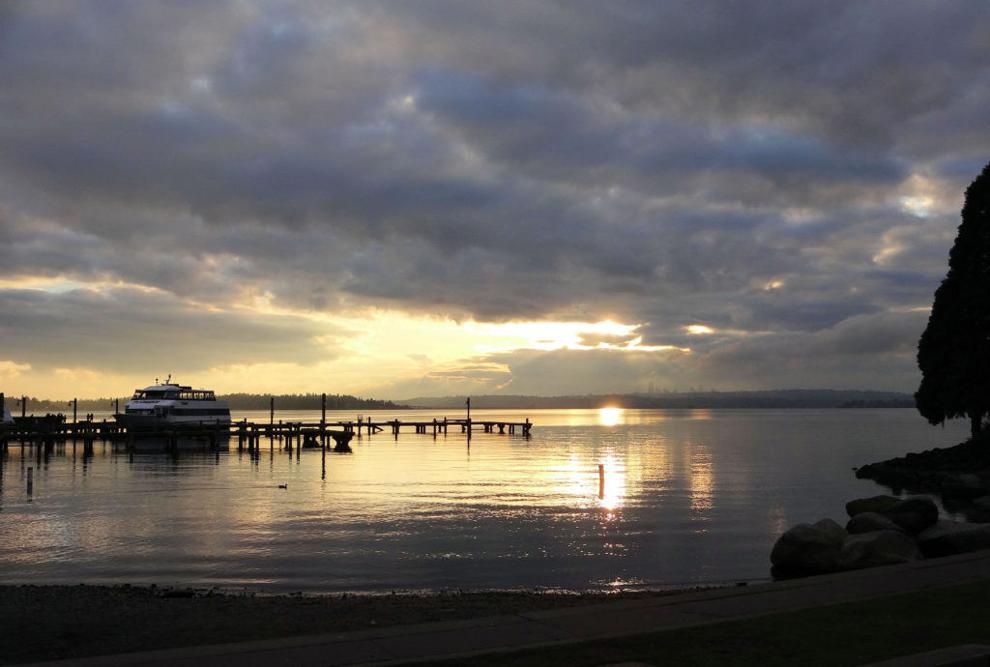 City: Kirkland
Kirkland is a beautiful city with great waterfront views, popular restaurants, and a vast collection of public art. Of all the cities in the Puget Sound region, Kirkland has the most waterfront parks and beaches, making it an ideal place to work, play, and live.Kirkland
Police Officer: Jayce Gutzler
With 13 years of law enforcement experience, ranging from patrol to S.W.A.T. to working as an undercover narcotics detective, Jayce Gutzler is dedicated to keeping his community safe. His entire career has been centralized around serving the greater Seattle area, and he currently works as an officer for the City of Snoqualmie. Snoqualmie
Small Business: Pot O' Gold Coffee Service
Founded in 1986, Pot O' Gold Coffee Service has become one of the largest independent office coffee services in the state. This small business will bring carbonated water coolers, snacks, and coffee machines to the office break room — priding itself on boosting employee morale and productivity with an affordable price tag. Bellevue
Medium Business: Chameleon Technologies
Chameleon Technologies is a staffing agency that strives to change the technical recruiting environment with personal touches and a hands-on approach. Its focus on its clients from start to finish — rather than the volume of clients it can serve — makes it stand out from other technical staffing companies. Kirkland
Large Business: Overlake Medical Center
This nonprofit regional medical center has been serving the Eastside since it first opened in 1960 thanks to community volunteers. Overlake has a commitment to maintaining the highest standards in medical care while also cultivating a strong and ongoing commitment to giving back to the community in myriad ways. Bellevue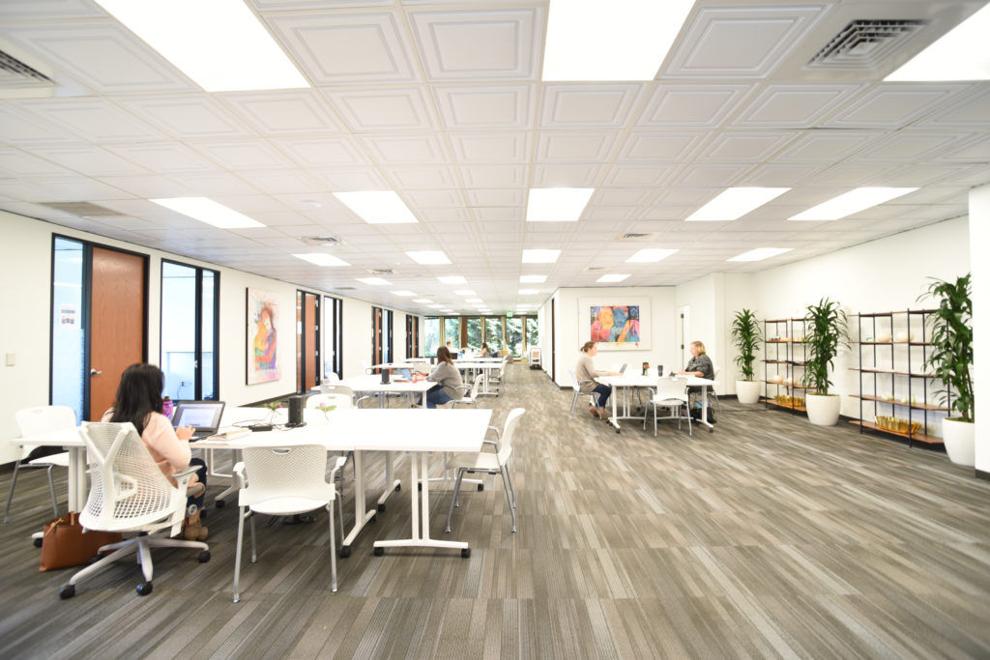 Office Space: The Riveter
If you're looking for a serene and open office space, look no further than The Riveter. The Riveter offers co-working spaces that work for teams of many sizes and with pricing models that cater to different needs. The woman-owned business also hosts a wide variety of panels and speakers that address gender and racial diversity in the workplace, helping its members to better navigate the ever-changing world of work. Various locations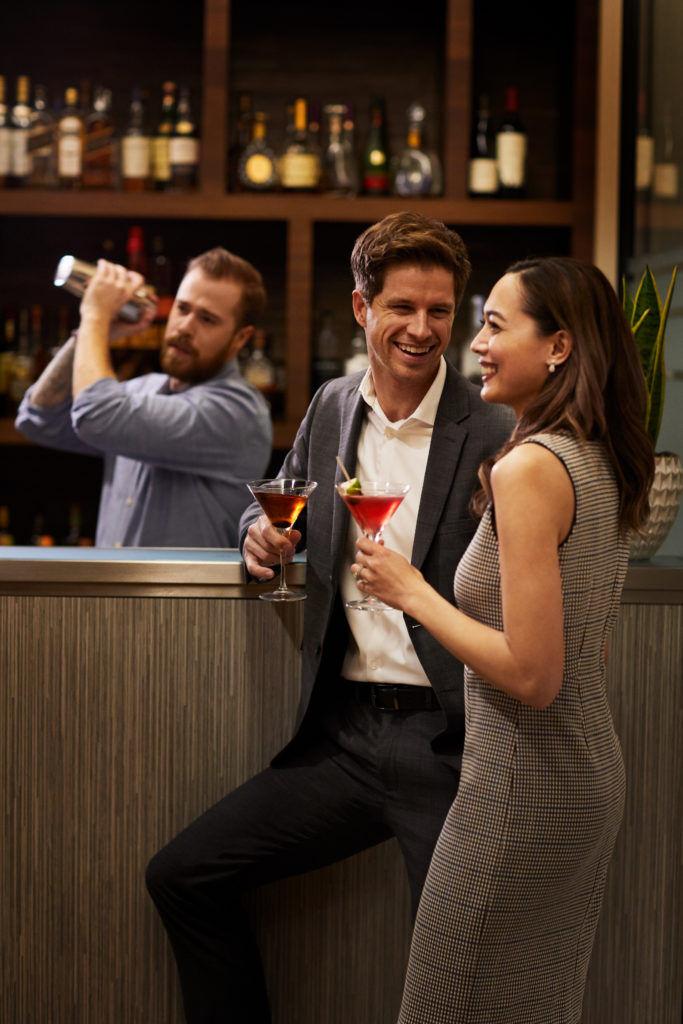 Office Party Space: Hyatt Regency Lake Washington
Need a place to celebrate with your co-workers? At the top of your list should be Hyatt Regency Lake Washington, which has a 60,000-square-foot meeting space that is paired with a high-quality culinary team, meaning you can count on a great meal and plenty of space to party in. And that view! Renton
Bank: Banner Bank
Sure, Bellevue is a big city, but that doesn't mean you can't find a bank willing to cultivate that small-town, personal feel we all love. With roots that date back to 1890, Banner Bank has grown to more than 200 locations in the Pacific Northwest, but still is committed to treating customers like family. The bank's motto is "Do the right thing," and for the past four years, Forbes has named it one of the 100 Best Banks in America. Variouslocations
Credit Union: BECU
This nonprofit financial co-op has roots dating back to 1935, when 18 Boeing employees each contributed 50 cents to start a credit union. Slowly and steadily, BECU has grown to serve more than a million members and possess more than $17.5 billion in assets, making it the largest credit union in the state and the fourth-largest in the country. It continues to be member-owned. Various locations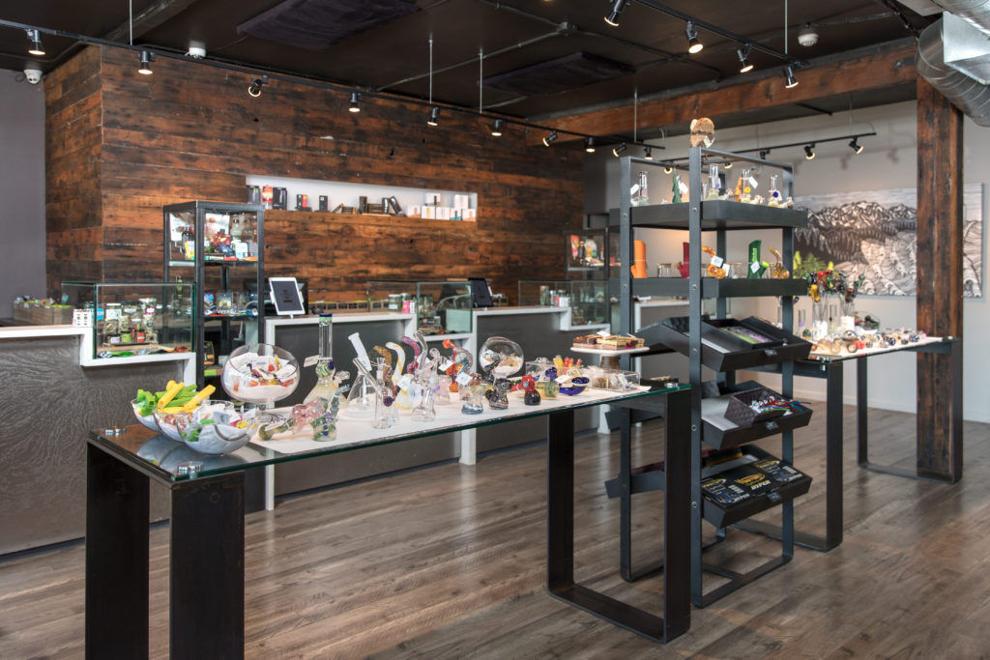 Cannabis: The Novel Tree
This dispensary has a mission of providing personalized service and customizable experiences to each client it serves. With a selection of some of the highest-quality natural marijuana products on the market, The Novel Tree takes the No. 1 spot for best cannabis. Bellevue
Auto Dealer: Audi Bellevue
With an inventory of new and used Audis, Audi Bellevue is one of the largest Audi dealerships in the area. This dealership has a relaxing environment, a state-of-the-art service center, and a team of dedicated experts ready to assist customers in whatever way they may need. Various locations
Auto Repair: Jeff's Auto
Jeff Gietzen is the owner of Jeff's Auto, which has been in business since 1979. With a high commitment to giving back to the community and providing the best service possible to clients, many have long considered it to be the best auto repair service on the Eastside. Variouslocations
Auto Detail: Blake's Mobile Detail
If you're looking to get your ride detailed by someone who is passionate about what they do, look no further than Blake's Mobile Detail. Blake's will care for your car like it's their own and give you great service that you will be coming back for again and again. NorthBend
Attorney: Laura Hoexter of Helsell Fetterman
For the 12th year in a row, Laura Hoexter has been named Best Attorney in our Best Of awards. Hoexter's practice focuses on estates, trusts, and wills, beyond which she is an involved community member and volunteer. Seattle
Realtor: Britt Wibmer — Sotheby's International Realty
An entrepreneurial sales and marketing professional, Britt Wibmer has the experience and driven personality that consistently lands her clients in homes they love. Her savvy use of technology, networking skills, and attention to detail makes her a local favorite, with five-star reviews on Zillow, Yelp, and Google to prove it. Bellevue
Financial Advisor: Renee Hawkes — Cornerstone Advisors
More than 24 years of industry experience makes Renee Hawkes extremely valuable to the high net-worth individuals and families with whom she works. Hawkes also specializes in working with women in transition as well as families with multigenerational wealth looking to meet specific financial goals. Bellevue
Insurance: Sarah Steblay — Alliant Insurance Services 
As a personal risk management consultant, Sarah Steblay works in various broker and agency environments to find custom insurance solutions for her clients. She specializes in working with high net-worth individuals, their advisors, and risk management experts, creating comprehensive wealth and asset protection programs. Various locations
Nonprofit: Assistance League of the Eastside
This nonprofit helps to make a difference in the lives of children and adults struggling with hardship or violence on the Eastside and beyond. The organization has served over 50,000 school children, 25,000 assault survivors, 3,400 experiencing homelessness, and 7,200 people experiencing domestic violence. Since 1989, they have put over $6 million back into the community. Redmond
Mortgage Lender: Doug Perry — Wallick & Volk
Thousands of families have relied on Doug Perry through their home financing processes since 1986, when he started working in the industry. He's considered by clients and referral sources alike as an invaluable local resource and works hard to maximize the long-term financial goals of the people with whom he works. Bellevue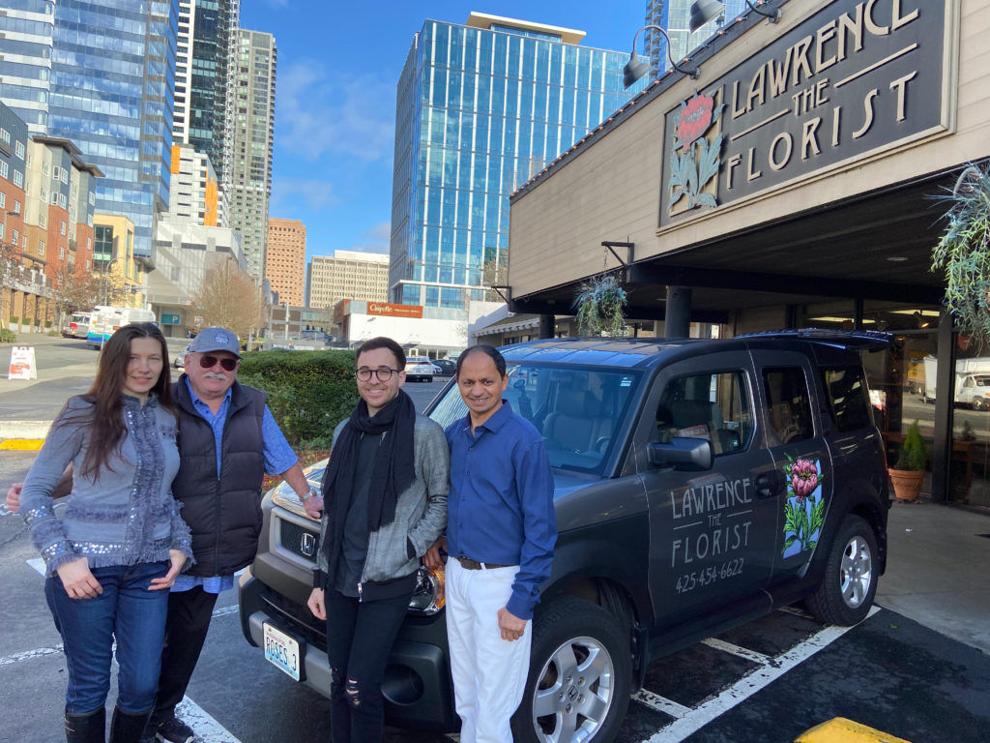 Florist: Lawrence the Florist
Since 1975, Lawrence the Florist has been a staple of downtown Bellevue, providing Eastside customers with high-quality bouquets. Gourmet gift baskets, garden baskets, and live plant presentations also are available — and you can even have your order delivered locally on the day of purchase.Bellevue
Tattoo Artist: Skin and Soul Tattoo
This full-service tattoo and piercing studio has not only spent the last decade tattooing loyal clients — it also sells a variety of local art, vintage items, and body jewelry. Bellevue
Veterinarian: Judy Hung — Eastside Vet
Dr. Judy Hung opened her practice in 2008 and has been providing loving care for each animal that walks through her doors ever since. She strives to have long-lasting relationships with each animal and owner that she sees. She's a repeat Best Of 425 winner. RentonandKirkland
Groomer: Pawbillion
For the last year, Pawbillion has been serving the Bellevue area a deep understanding of quality pet care. The recently opened business has quickly become an Eastside favorite because of its excellent services and focus on keeping pets safe, secure, and happy. Bellevue
---
Fashion & Retail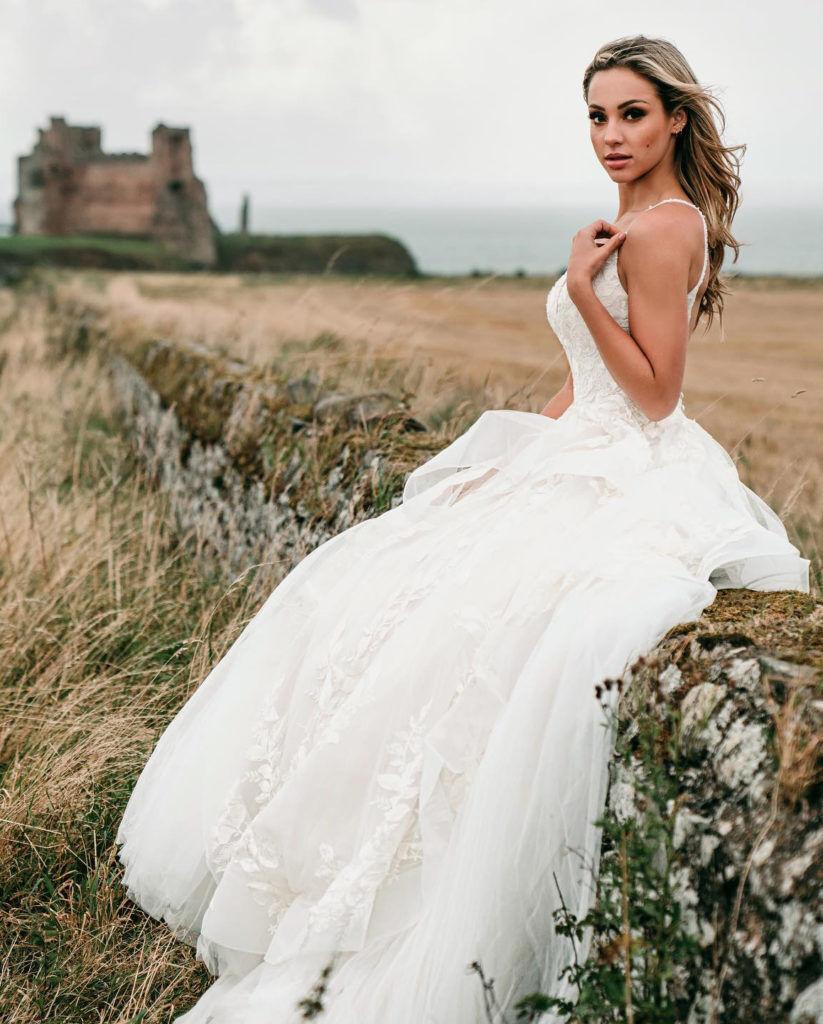 Boutique: Bellevue Bridal Boutique
Since 1976, Bellevue Bridal has helped its clients find wedding gowns they adore. Expert consultants and seamstresses on staff create a comfortable, stress-free process that customers have continuously raved about for years.Bellevue
Men's Clothing: Seattle Thread Company
Gentlemen on the Eastside can find everything they need to look sharp at Seattle Thread Company, where there is a wide variety of high-quality items, from made-to-measure suits and formal-wear to accessories and leather goods. Expect a modern and reliable shopping experience from the owners, who have more than four decades of experience in the clothing industry. Kirkland
Consignment Shop: Revolve Consignment
Located in Issaquah's historic downtown, this high-end urban consignment shop has a huge selection of current women's clothing. Customers enjoy a loyalty program and the ability to consign their own well-loved clothing and accessories. Issaquah
Jewelry: J. Lewis Jewelry
J. Lewis Jewelry has been voted "Best Jewelry" since 2011 and strives to make its customers' experiences unique and special. The business specializes in one-of-a-kind custom fine jewelry that can be passed down for generations. Bellevue
Shoe Shop: Nordstrom
Nordstrom has been a leader in all things shoes since 1901. If a pair of kicks bought at the store, old or new, isn't working for you, Nordstrom will take them back and offer a refund, no questions asked. Now that's customer service. Various locations
Salon: Gene Juarez Salon & Spa
Every service Gene Juarez offers — from haircuts and makeup to massages and facials — is top-notch and done by an award-winning team. The salon has been locally owned since the first location was opened in 1971. Variouslocations
Lash Boutique: Sweet P Beauty
If you're a busy woman who needs a one-stop-shop to refresh, look no further than Sweet P Beauty. Choose from myriad fuss-free services to make you feel your best, like lashes, brows, skincare, and waxing. Brides also can achieve their dream personalized look for their wedding day. Renton
---
Food & Drink
Restaurant + New Restaurant + Romantic Dinner: Ascend Prime Steak & Sushi
One might think that the panoramic scenery from the 31st floor of Lincoln Square South in Bellevue would steal the show at Ascend Prime Steak & Sushi — but wait until you're served your meal. The food and the atmosphere are romantic and fresh, made better only by the sight of a special someone across the table. Bellevue
Best Lunch + Food Truck: MIX Poke Bar
Your lunch break will never be better than when you swing by MIX Poke Bar's Bellevue brick-and-mortar for a tasty meal. Out and about elsewhere? You should check out seattlefoodtruck.com to find out where its food truck will be next. Bellevue and Tacoma
Brunch: The Commons
Located in the Hollywood Hills Vineyards parking lot in Woodinville, The Commons serves up hearty breakfasts, lunches, and dinners daily and scrumptious brunch on the weekends that is to-die for. Don't miss the fresh cinnamon rolls, big portions of biscuits and sausage gravy, and of course, their classic eggs Bennie. Woodinville
Happy Hour: 520 Bar & Grill
Perfectly located on Bellevue's quaint Main Street, 520 Bar & Grill is both a comfortable pub and a community gathering spot. With happy hours every weekday from 2 to 5:30 p.m. and from 9 p.m. to close, it's no wonder why — especially with drinks and delicious foods (we'll take the loaded potato skins, please!) on the menu. Bellevue
Chef: Cody Castiglia at Della Terra
Della Terra means "from the Earth," so you know just by the name that you're going to have a fresh and unforgettable meal. Cody Castiglia is the chef, owner, and a third-generation cook who learned his chops from his Italian grandmother, Loretta. Castiglia has worked at some of the top hotels and restaurants in Dallas, Park City, and New York. Snohomish
Best Sushi + Japanese: FLO Japanese Restaurant & Sake Bar
Colorful art takes the form of sumptuous sushi contrasted with white ceramic plates. But the food isn't just gorgeous. It's incredibly delicious and thoughtfully sourced. But readers, you probably already know this, because it's a recurring Best Of 425 winner. Bellevue
Pizza: Pagliacci Pizza
In 1979, Dorene Centioli-McTigue, her brother, and her cousin opened Pagliacci Pizza in Seattle for a simple reason: They wanted a place with good pizza. The restaurant grew — even in the very early days, when it didn't have a cash register or signage — into a beloved and award-winning eatery with two dozen-plus locations. Drop by for a slice, or order delivery. Various locations
Vegetarian: Just Poké
Seattle natives Danny Brawer and Norman Wu fell in love with poke during a trip to Maui, and so they decided to open their own poke restaurant here in Washington. The stores were constructed with recycled materials, and the friends even decided to do away with cheap, throwaway plastics and instead opted for containers that are biodegradable and compostable. Stop in for a meal that has all the flavor, even without fish. Various locations
Hole-in-the-Wall: The Goose Pub & Eatery
Founded in 1982, The Goose Pub & Eatery is the place to escape from everyday life and enjoy a game of pool, darts, and even video games. Maybe the food will bring you through the doors, but the atmosphere will have you coming back. Bellevue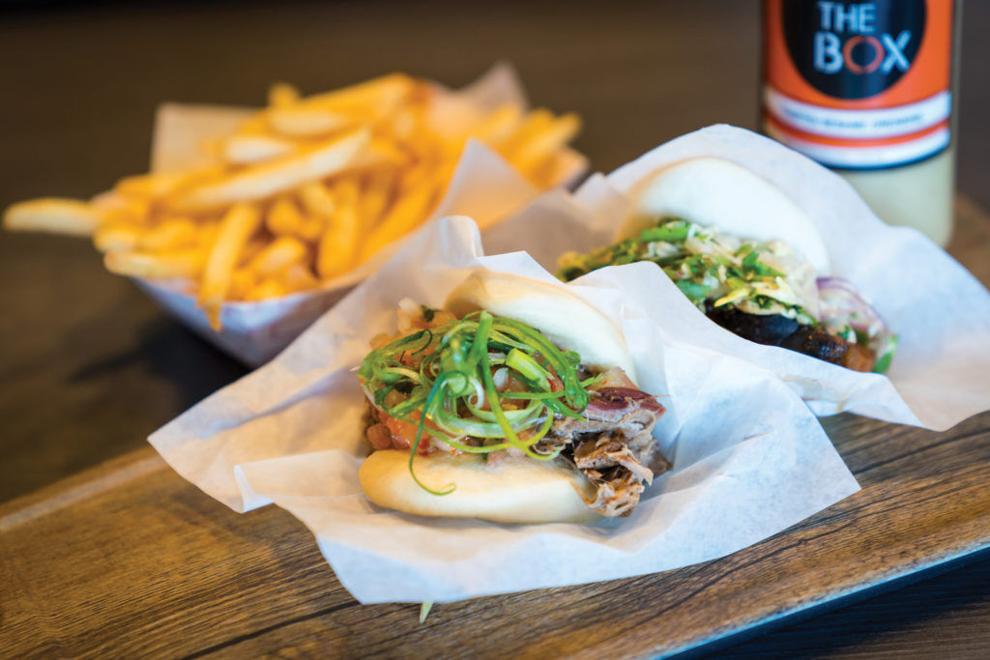 Burger: The Box & Burgers Eatery
Oh man, if you've yet to visit The Box & Burgers Eatery, you're in for a serious treat. The eatery travels around as a food truck and moved into a brick-and-mortar space a few years ago. The food truck and restaurant have slightly different menus, with an assortment of Asian-inspired cuisine and burgers so delicious you won't want one from anywhere else.Kirkland
Coffee Company: Mercurys Coffee Co.
Over the last 22 years, Mercurys Coffee Co. has become a local institution, with friendly baristas and award-winning cups of organic coffee. Upgrade your morning cup (and 3 p.m. follow-up cup) with one thoughtfully sourced by Mercurys. Various locations
Bakery: The French Bakery
Founded in Kirkland with several other Eastside locations, The French Bakery is truly a special place to grab a treat or loaf of bread. When you go, we highly recommend getting an assortment of croissants, from savory to sweet. They're sure to delight and satisfy. Variouslocations
Brewery: Black Raven Brewing Co.
The Black Raven Brewing Co. moniker pays tribute to many Northwest Native American tribes' mythology of the shape-shifting raven. The multifaceted raven has a sweet and sour side: showering people with gifts and also acting as the trickster. The brewery has taken on the persona of the raven with playful beers that delight the taste buds. RedmondandWoodinville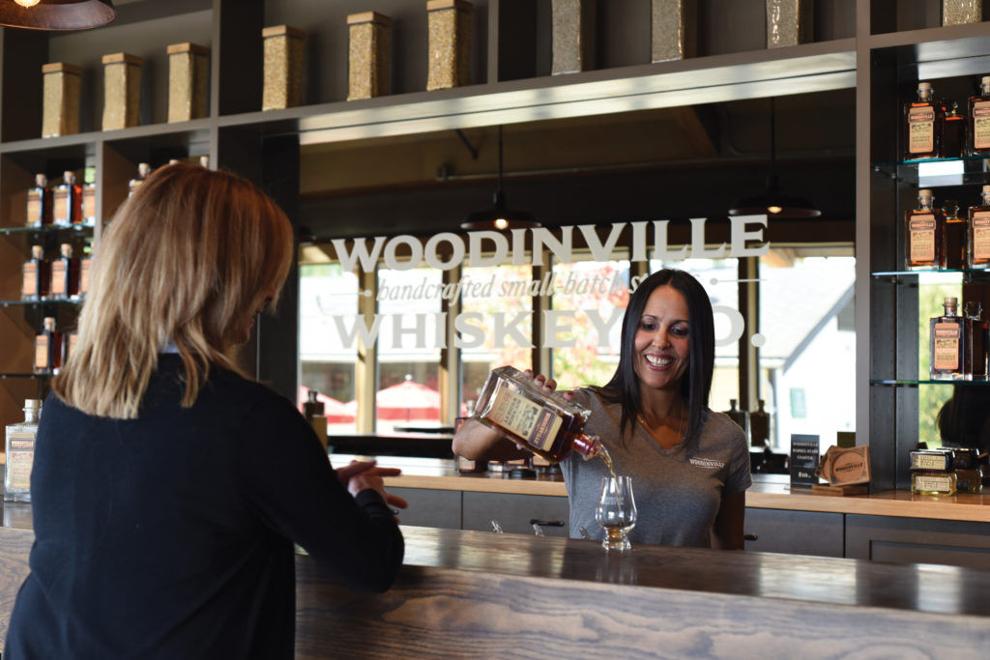 Distillery: Woodinville Whiskey Co.
You're probably no stranger to Woodinville Whiskey Co. The award-winning distillery has won over the taste buds of countless Washingtonians. Even if you're not a whiskey fan, give its barrel-aged maple syrup a try. Yeah, you're welcome. Woodinville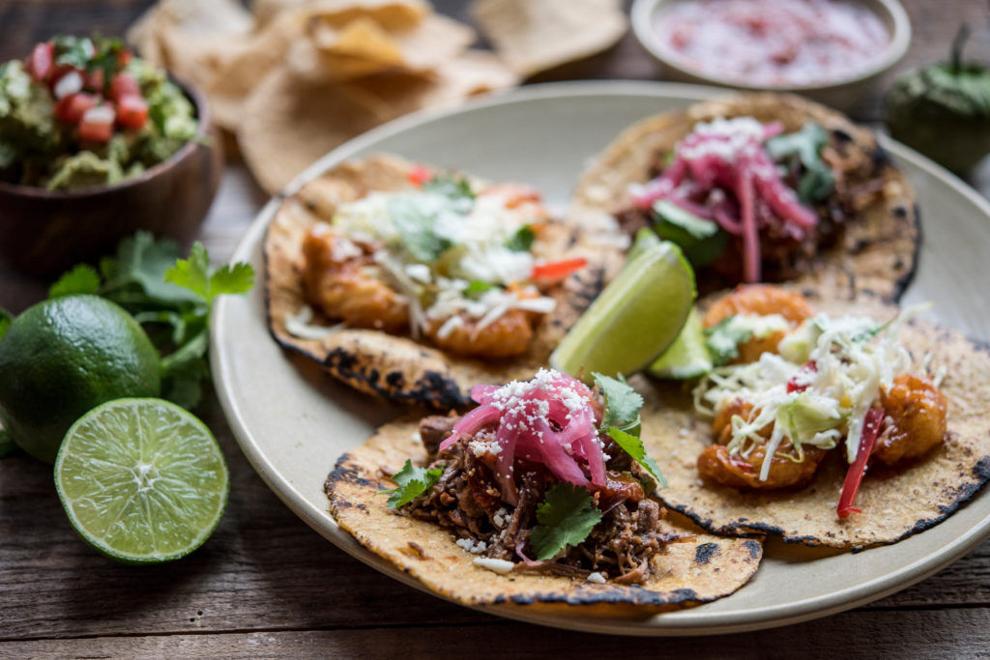 Mexican: Cactus
We're not afraid to admit that we've been dreaming about the queso at Cactus. Oh, and the burritos! And the shrimp and kale salad! Umm … could we get one of everything? Various locations
Chinese: Din Tai Fung
OK; when you go, you have to order the fried rice and the soup dumplings. That's it. Just do it, and you'll thank us. Variouslocations
Vietnamese: Monsoon
A blend of Vietnamese and Pacific Northwest cuisine, Monsoon offers a wow-factor menu with beautiful plating and wildly flavorful and fresh menu items. Can't make it into the restaurant? It does boxed-lunch deliveries! Bellevue and Seattle
Thai: Bai Tong Thai Restaurant
Thirty-one years ago, Bai Tong opened for a singular purpose: to serve the Thai Airways flight crews that came through Seattle-Tacoma International Airport. It's since grown — with sister restaurants — and is treasured by all. Various locations
Dessert: FogRose Atelier
Truly, there are no words for the artful design of the desserts at FogRose Atelier. It'll be hard to choose just one, so order several for the table, and relax into your chair for a delightful experience. Bellevue
Indian: Kanishka Cuisine of India
Experience the brilliance of savory spices at Kanishka Cuisine of India, where traditional dishes, like butter chicken, take center stage alongside tasty breads cooked in the authentic tandoor oven style of the country's northwestern region. Redmond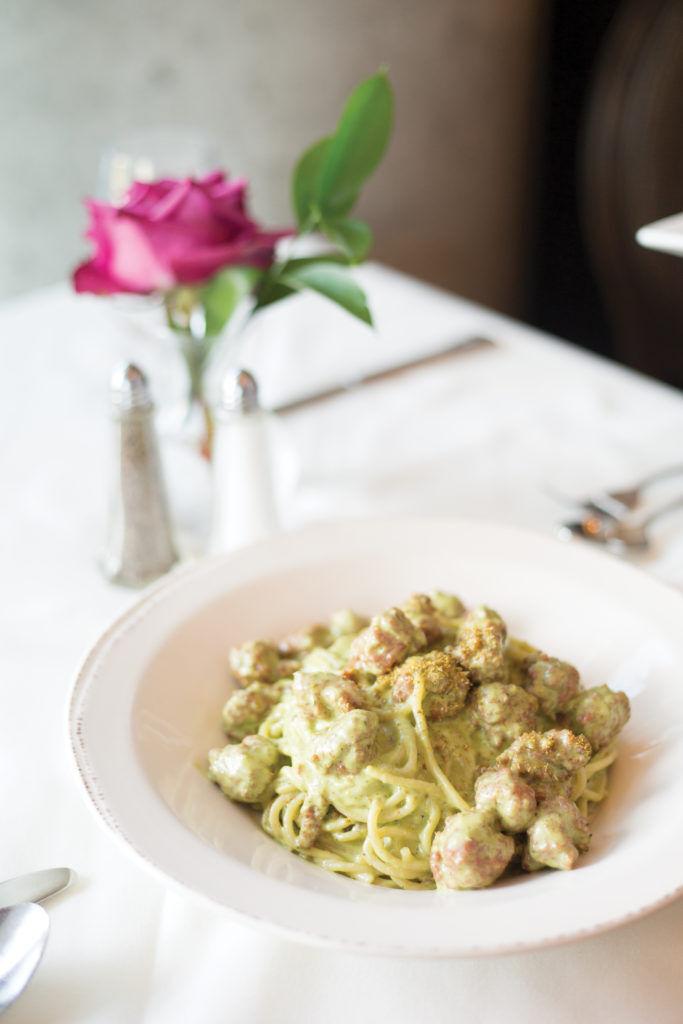 Italian: Carmine's
Upscale and elegant yet rustic and relaxed, Carmine's is a local treasure with a stunning dining area and unforgettable meals. Treat yourself with a bowl of housemade pasta, and save room for dessert. Bellevue
Fine Dining: Bis on Main
Created by two friends, Bis on Main has been a local favorite for more than two decades. Enjoy an incredible meal in the restaurant, or book its private dining area for a special event. While you're there, definitely get the truffle fries. Bellevue
French: Le Grand Bistro Américain
Located on the Kirkland waterfront, Le Grand Bistro Américain has been serving traditional and unique French cuisine for a decade and has won several Best Of awards. Anything you order will have you coming back for more. Kirkland
Outdoor Dining: Water's Table
On the expansive deck off the Water's Table main dining area is a space so beautiful, you'll want to stay all day. Order a drink (or two), and enjoy the ambiance provided by the Pacific Northwest, complete with jewel-blue water and Evergreen trees. At the Hyatt Regency Lake Washington at Seattle's Southport. Renton
Best Doughnut: Top Pot Doughnuts and Coffee
If you haven't had a Top Pot doughnut, we don't think we can be friends. This local classic has been serving them up fresh since 2002 with a secret doughnut recipe that dates back to the 1920s. Various locations
Seafood: Seastar Restaurant & Raw Bar
John Howie will never cease to amaze, and we're so glad to have his Seastar Restaurant & Raw Bar. It has a menu that celebrates raw seafood and sushi rolls and offers an impressive entree selection, including grilled wild salmon. Bellevue
Cocktail: Woodblock
Owners Tony and Carolyn Scott are longtime members of the Redmond community and named the restaurant for their love of woodblock art, which displays layers of color, much like the restaurant does with its assortment of menu items. It has an extensive cocktail menu, including items served smoking. Redmond
Bartender: Kyle Patterson at Central Bar + Restaurant
Central Bar + Restaurant is a sexy eatery in downtown Bellevue with an equally intriguing bar menu. Readers like it when Patterson shakes, stirs, and pours their favorite libation. Bellevue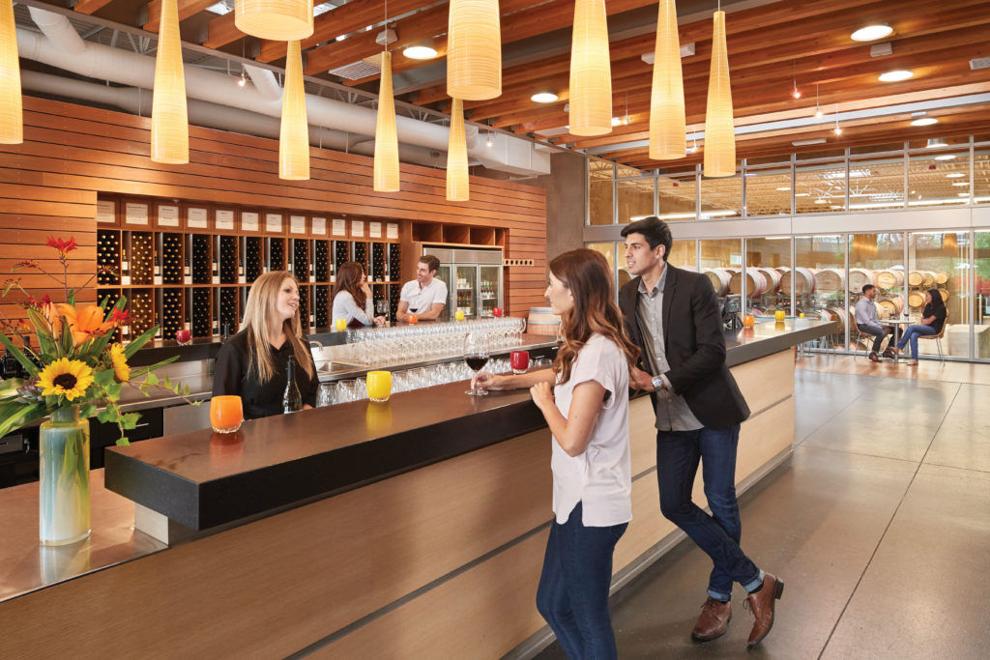 Winery: Novelty Hill-Januik
The marriage of these two independent wineries that share a beautiful space is a win for everyone. The partnership began in 2000 and offers an elegant yet relaxed atmosphere with top-notch wines.Woodinville
Gelato: Sirena Gelato
Sirena Gelato owners were trained in the art of gelato by a Venetian dessert specialist. Since it began in 2005, the company, which was founded in Fairhaven, has expanded to the Eastside and now offers gelato cookie sandwiches, milkshakes, espresso drinks, and more. Bellingham and Kirkland
Grocery Store: Metropolitan Market
There are so many reasons to go to Metropolitan Market, weekly groceries aside. Swing by and dish up your own poke bowl; order a hot pizza or sandwich; snag some fresh produce to snack on; and, dare we say it, get "The Cookie." If you don't know what that is, go now. Thank us later. Variouslocations
---
Health & Wellness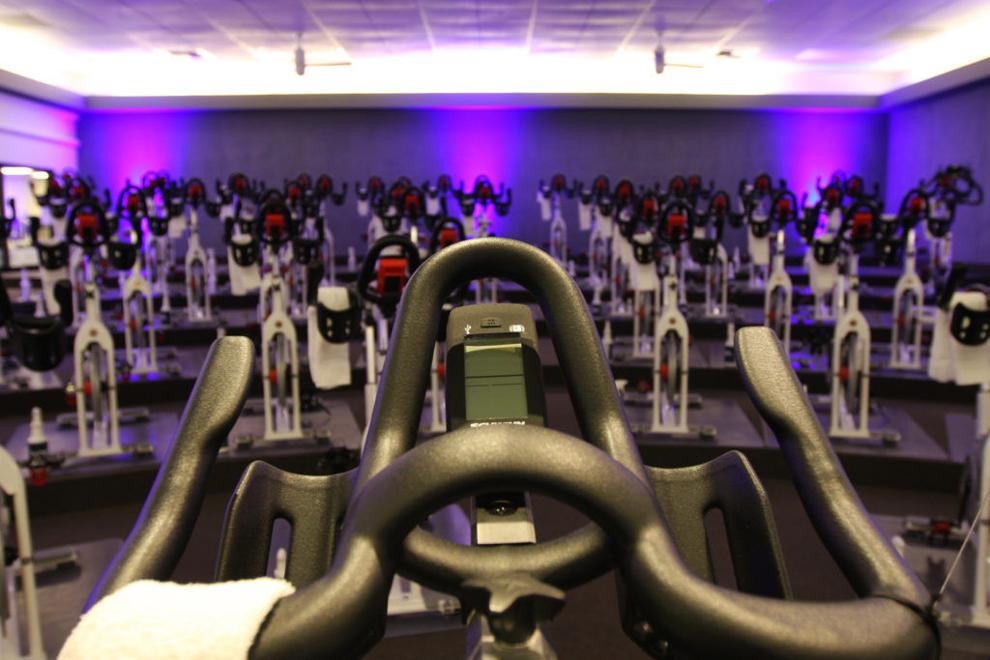 Massage + Gym: PRO Club
This health club has it all: a variety of fitness classes for every age group, health and wellness professionals to guide visitors, a world-class spa in which visitors can receive a signature massage relying on deep tissue or Shiatsu methods, a personalized session to address specific problem areas, or a sports recovery massage as a post-workout treatment.Various locations
Nurse: Karen Hayward — Harborview
Nothing can make more of a difference in a medical emergency than having a nurse who is your ally and advocate every step of the way. If you find yourself in need of medical treatment, we hope you're fortunate enough to have Karen Hayward at your bedside, because she's the best of the best. Seattle
Dermatologist: Strother Dermatology
Kiss those problem areas goodbye, because Strother Dermatology and its state-of-the-art clinic and staff are leaders in the industry. Experts at Strother can blast fat, erase wrinkles, and make your skin radiant and healthy. Kirkland
Lasik: TLC Lasik
Getting Lasik eye surgery is a big decision, so you want to know you're going somewhere that will treat your case with the utmost care to guarantee comfort and results. On the Eastside, TLC Lasik leads the pack with its top-of-the-line tech, decades of experience, and affordable price points. Bellevue
Doctor: Michael Sailer — Proliance Surgeons
Dr. Sailer has a simple yet profound philosophy of care: Take good care of people, and treat them like you would a family member. The orthopedic surgeon specializes in sports medicine, knee and shoulder surgery, and fracture care. Bellevue
Dentist: Dr. Uparika Sharma — Bellevue Azalea Dentistry
Dr. Uparika Sharma is a top-notch dentist as well as the founder of Bellevue Azalea Dentistry. Her passion and dedication to positive patient outcomes are evident in everything she does, from cleanings to long-term jaw recovery treatments. Bellevue
Naturopath: Dr. Elena Zinkov — Proactive Health
Dr. Elena Zinkov has a background in competitive athletics, which paved the way for her interest in innovative techniques for pain management. Today, she is known for helping busy people, frustrated by years of doctor's appointments with no results, regain their health. Bellevue
Physical Therapist: Dr. Andrew Didricksen — Lake Sammamish Physical Therapy
Dr. Andrew Didricksen heads the pack in terms of physical therapists who perform personalized and results-driven treatments. From post-surgical patients to top athletes, he can create a custom plan that ensures a successful outcome. Issaquah
Orthodontist: Dr. Matthew Bruner — Bruner Orthodontics
Dr. Matthew Bruner makes those frequent orthodontic appointments a pleasurable experience for everyone involved. His warm, welcoming attitude and technical expertise have his patients consistently wearing a glimmering grin. Redmond
OB-GYN: Dr. Desiree Otto — Overlake Medical Center
In her quest to bring a baby into this world, a woman needs essential members on her team — possibly the most important of which is an OB-GYN. And the best possible choice for expecting Eastside mothers is Dr. Otto at Overlake Medical Center. Bellevue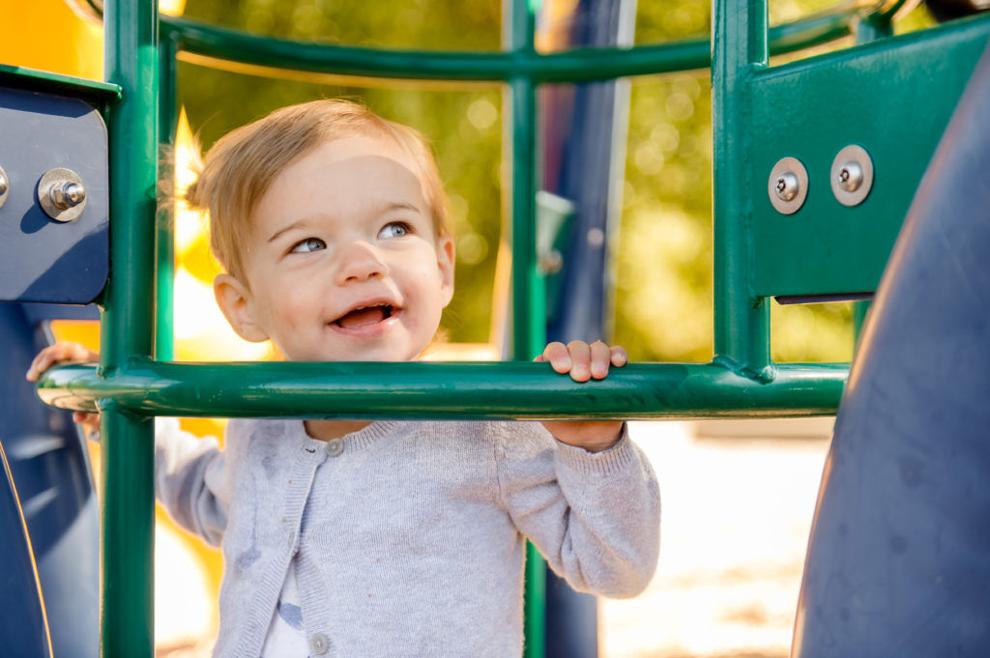 Pediatrician: Allegro Pediatrics
For more than 50 years, Allegro Pediatrics has been a family's go-to destination for children's health care. They've set the standard in the area — and remain the highest possible caliber to this day. Variouslocations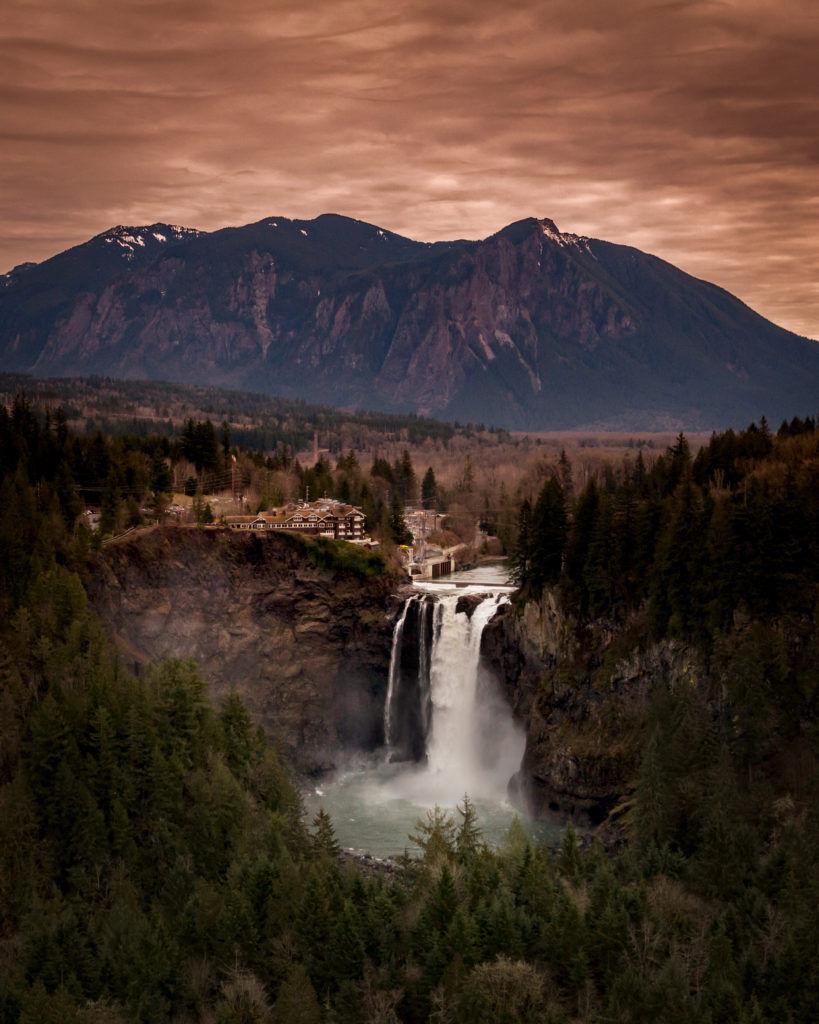 Spa: Salish Lodge & Spa
This spa embodies peak serenity: The idyllic location perched in the forest above Snoqualmie Falls is only enhanced by the soaking pools, soft robes, and myriad massage and facial options available. Snoqualmie
Mani Pedi: Gene Juarez Salon & Spa
Classic manis and pedis, shellac nails, dip treatments, exfoliating scrubs, and all the nail art and color combinations your imagination can muster are in store for you at Gene Juarez Salon & Spa. Various locations
Cosmetic Surgery: Dr. David Stephens — Stephens Plastic Surgery
Looking for a little rejuvenation or enhancement? Readers say best on the Eastside is Dr. David Stephens, who is known for making people look like the most beautiful versions of themselves by highlighting natural looks and features with precision and skill. Bellevue
Personal Trainer: Christopher Doran — Serious About Fitness
We don't know about you, but having a skilled professional keeping us accountable and efficient in reaching our fitness goals makes all the difference. Christopher Doran does so in a way that's friendly, caring, and experienced, readers say. Redmond
Chiropractor: Dr. Adam Tetuán — Bellevue Chiropractor
Dr. Adam Tetuán eradicates pain with the most effective and advanced methods in the area. He is one of only a handful of certified Kinesio Tape practitioners in Washington, among numerous other certifications that allow him to customize care to specific patient needs. Bellevue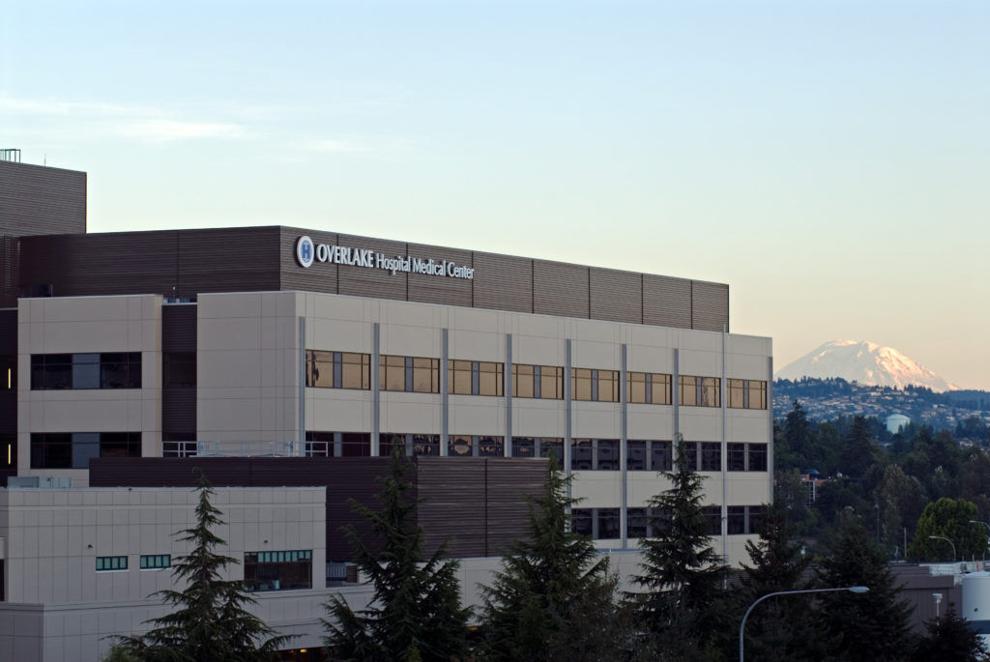 Hospital: Overlake Medical Center
Overlake is committed to the highest possible standards in health care, and patients, staff members, and the community can feel the results of this nonprofit institution's dedication to medical excellence.Bellevue
Assisted Living: Weatherly Inn
Senior living has never been made so enjoyable than at Weatherly Inn, readers say. In its activities for residents, caring staff, dedicated memory care facilities, and adult day care programs, this long-standing community fixture addresses the needs of the aging process with joy and grace. Variouslocations
Weight-Loss Program: Better U Today
Based on nutritional strategies and scientific evidence, readers say this weight-loss strategy will help you lose weight and keep it off. With specifically developed plans based on consultations and coaching, and weekly check-ins to ensure accountability, clients report myriad success stories. Redmond and Kirkland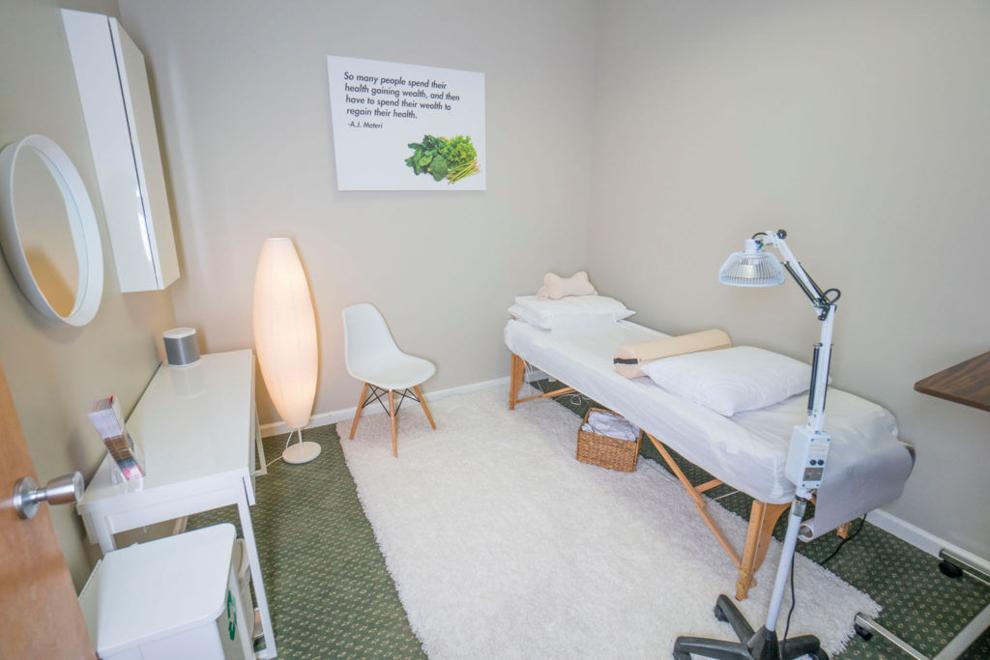 Acupuncturist: Swiss Acupuncture
The holistic therapies you can find at Swiss Acupuncture rely on the same methods that have been practiced and perfected over thousands of years to relieve pain and improve overall health.Redmond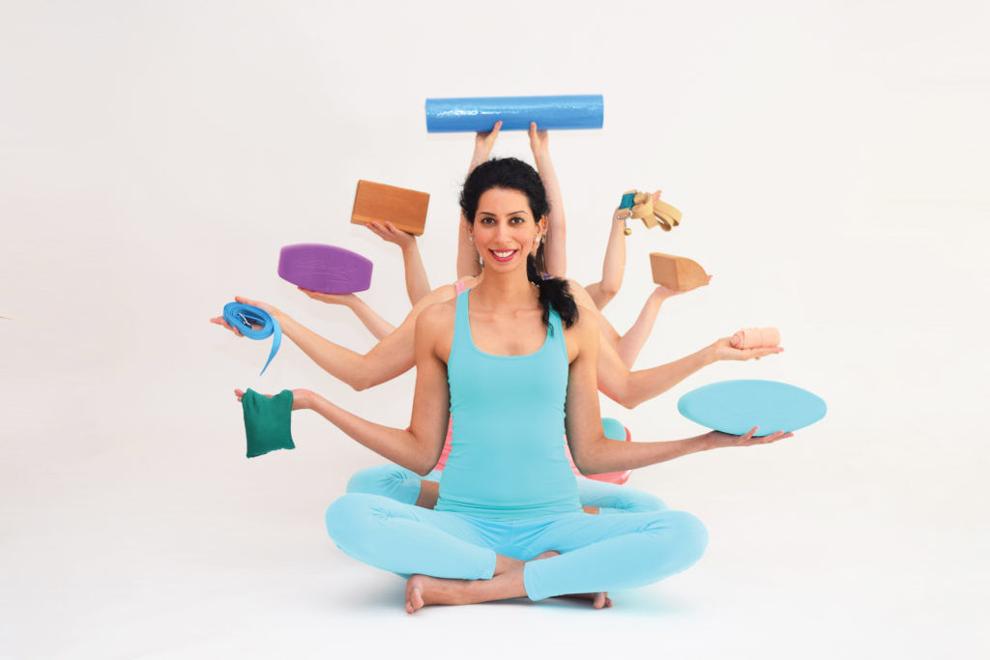 Yoga Studio: Alive and Shine Center
Since 1992, Alive and Shine Center has been the Eastside's premier, Indian family-owned authentic yoga, meditation, and lifestyle oasis, with the highest-trained yoga teachers in the country. Classes, workshops, lifestyle trainings, and elite teacher trainings are available. The studio's mission is to teach safe and transformative classes, so students feel alive — and shine. Bellevue
---
Home & Garden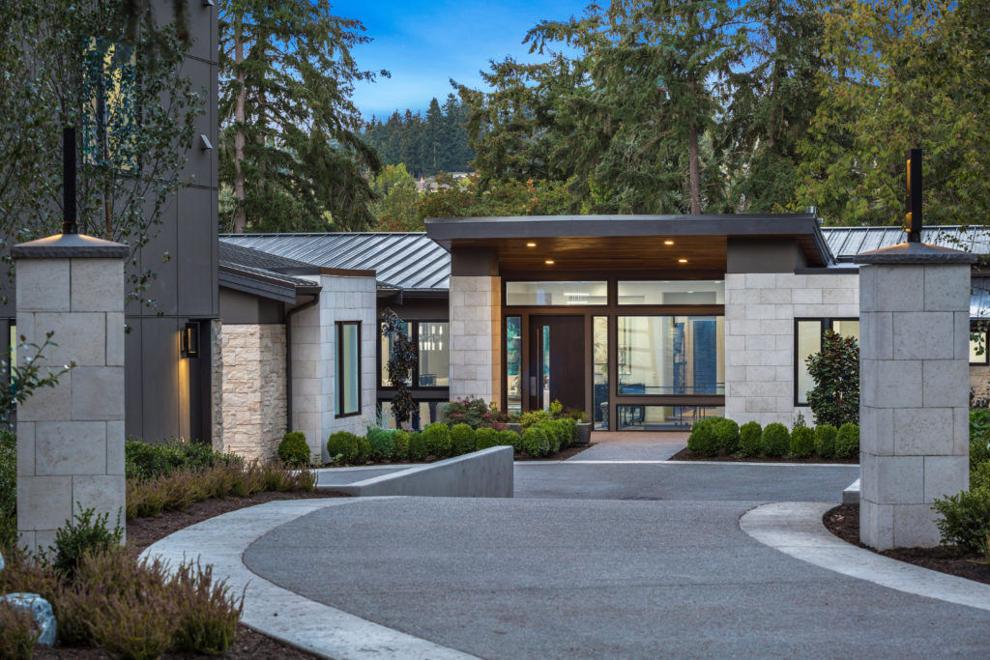 Builder: BDR Fine Homes
BDR Fine Homes is capable of building in a variety of styles, from classic Dutch Colonial to clean, modern looks. The company's stellar craftsmanship can be spotted in the neighborhoods of Mercer Island, Bellevue, Medina, Clyde Hill, and Yarrow Point. Whether it's a custom project or one of its stellar developments, you'll be sure to find your forever home with BDR.Bellevue
Condo: Bellevue Towers
Bellevue Towers is an eco-luxury, two-story tower with 539 units and an exterior made of mixed glass and steel for a clean modern aesthetic. The interior features stone countertops, wood floors, and wool carpets. Bellevue
Landscaper: Green Spaces Landscaping
A locally owned company, Green Spaces Landscaping is proud to bring more than 17 years of excellence to the Eastside community. Whether you're looking for water features, lighting, outdoor living spaces, or garden design, Green Spaces Landscaping can provide a personalized, quality solution. Redmond
Interior Designer + Kitchen and Bath Designer: Heiser Designs
Specializing in transforming and creating high-end residential and commercial spaces, Heiser Designs is a full-service design firm that can handle new construction, complete remodels, and anything in between. Bellevue
Remodeler: Urban Restoration
Owner Reg Willing has been in the industry for more than 20 years, during which time he has built both award-winning custom homes and this local company, which was founded on principles of integrity and superior craftsmanship. Bellevue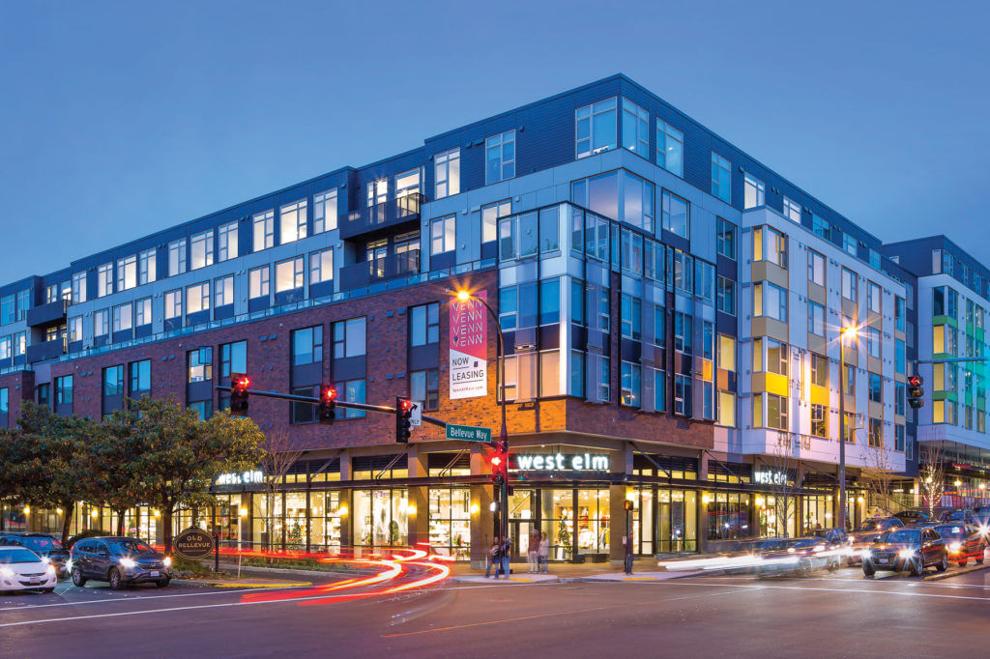 Architect: Baylis Architects
The experienced architects at Baylis know how to balance function with style in their stunning designs. With its unique family homes and residential units, the company is beautifying Bellevue one project a time. Bellevue
Garden Shop + Nursery: Molbak's Garden + Home
For more than six decades, Molbak's has been the Northwest's premier home and garden destination, striving to connect people to one another and their surroundings through the magic of gardening. Head over for workshops for gardeners of all ages, or just to check out its remarkable selection of shrubs, houseplants, and perennials. Woodinville
Place to Buy Appliances: Albert Lee Appliance
The largest independent appliance dealer in the state, Albert Lee has been an area staple since 1939. The three-generation, family-owned business touts loyal customers, expert employees, and a wide inventory of appliances at affordable prices. Variouslocations
Place to Buy Furniture: Pottery Barn
Yes, Pottery Barn is super- popular across the country, and that's no exception on the Eastside, where the Bellevue location offers the expertly crafted furniture and home décor that we all know and love. You also can come in for a complimentary consultation from its local design studio specialists — how cool is that? Bellevue
Apartment Community: The Meyden
These luxury apartments offer spaciousness galore: We're talking floor-to-ceiling windows, high-end furnishings, quartz countertops, wood floors, and air-conditioning. To boot, there also are private courtyards, resident lounges, a high-tech theater, and gym. So … when can we move in? Bellevue
---
Kids
College: University of Washington
The University of Washington is one of the world's preeminent public universities. Last year, the university was named the No. 1 most innovative college by Reuters. Yeah, we're pretty proud. Various locations
Public High School: Bellevue High School
Bellevue High School is known for its enthusiastic promotion of academic excellence through an open enrollment policy of its accelerated classes. Bellevue
Public Middle School: Chinook Middle School
Committed to providing its students with exemplary college preparatory education, Chinook Middle School serves more than 900 students, all of whom are challenged to learn not just academics, but important social and emotional skills as well. Bellevue
Public Elementary School: Bennett Elementary School
Bennett Elementary strives to create a supportive learning environment that fosters the social, emotional, and academic success of all children. Bellevue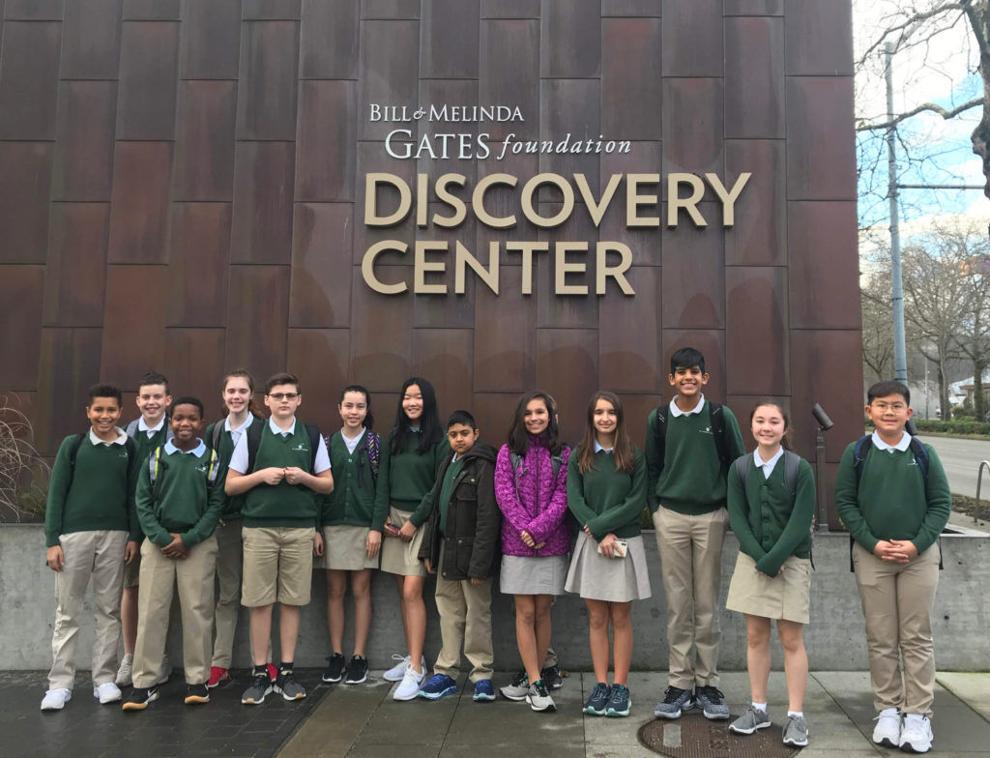 Private Elementary School: St. Thomas School
Founded in 1951, St. Thomas is a private, nonsectarian school for preschool through eighth grade. St. Thomas enjoys a reputation as one of the most established independent schools in the Puget Sound area.Medina
Private High School: Bellevue Christian High School
Bellevue Christian enrolls students from preschool through 12th grade and is committed to fostering young people who can understand, evaluate, and transform the world from a strong foundation of Christian values. Bellevue
Private Middle School: Eastside Christian School
Eastside Christian takes pride in developing students who are "bright, polite, and just flat-out nice!" Its Christ-centered environment, exceptional instructors, and educational programs all emphasize academic excellence and joyfulness. Bellevue
Preschool: Eastside Community School
Optimism and a value of real human connection lead the teaching philosophy at Eastside Community School. The preschool hopes to cultivate in its students a positive and hope-filled approach to education, emphasizing learning as a community and values of mutual respect, courtesy, cooperation, and service. Bellevue  
Daycare: Kiddie Academy
The four pillars that comprise the Kiddie Academy childcare philosophy are a developmentally appropriate curriculum, technology education, health and fitness, and character essentials. From infant care to prekindergarten, Kiddie Academy offers comprehensive programs to meet your child at his or her particular stage of development. Bellevue
Teacher: Lauren Dick — Eastside Christian School
Third-grade teacher Lauren Dick is loving, hard-working, and dedicated. In the classroom, she likes the students to have fun and feel comfortable in their learning environment, and also feels it's important to let them express their creativity and to give each of them the chance to utilize their gifts. Bellevue
Kid-Friendly Restaurant: MOD Pizza
MOD Pizza is a revolutionary pizza experience that gets you a custom artisanal style pizza in minutes. With its personalized approach, you can find something for everyone — parents don't need to sacrifice their refined taste for their kids. Variouslocations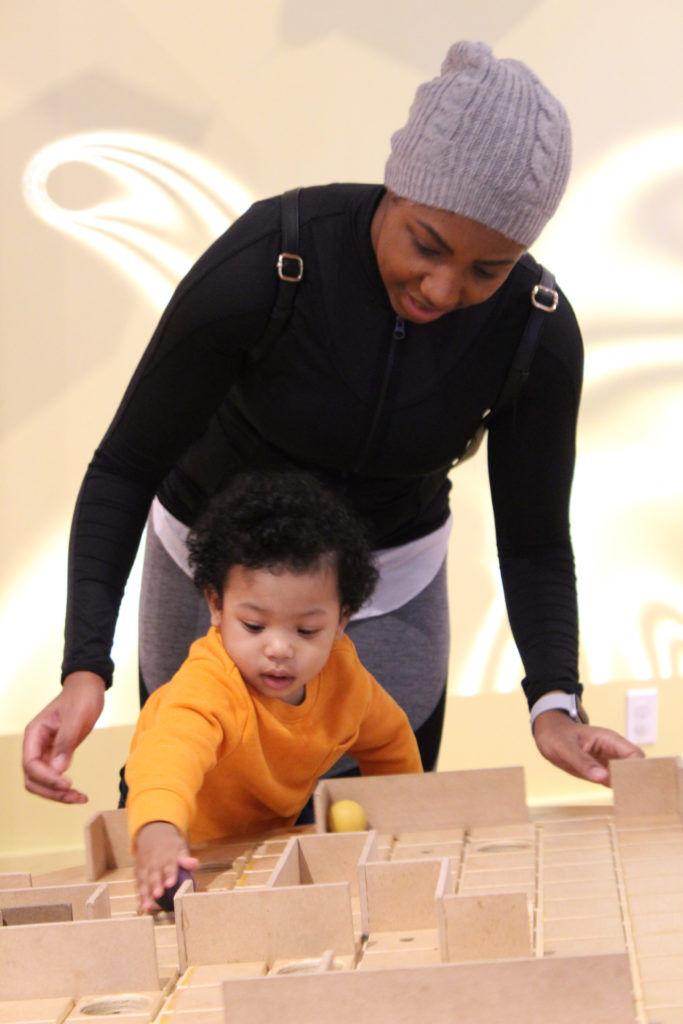 Birthday Party Place: KidsQuest Children's Museum
At KidsQuest, you can make your child's birthday a fun and educational day to remember. The museum's mission is to create learning through the power of play and exploration that connect children to their communities and the world. Partygoers get a dedicated host, a birthday button, a private room rental, and the whole day to explore cool interactive exhibits. Bellevue
Kids' Clothing Store: Small Threads For Kids
Small Threads For Kids is the premium choice for buying and selling pre-owned items. From clothing and toys to gear and furniture, you'll be sure to find whatever you need for your little one without breaking your budget. Issaquah
---
Travel & Recreation
Golf Course: The Golf Club at Newcastle
The Golf Club at Newcastle not only has two championship, 18-hole public courses, extensive practice facilities, and a 44,000-square-foot clubhouse; it also offers panoramic views of Lake Washington, Mount Rainier, and the Olympic and Cascade mountain ranges. Newcastle
People Watching: Bellevue Square
If there's one place on the Eastside where you're pretty much guaranteed to spot some interesting characters, it's at Bellevue Square. Home to more than 200 retail, restaurant, and entertainment options, it's always bustling with all types of people. Grab a bite and observe. Bellevue
Bowling: Lucky Strike
Located in Bellevue's Lincoln Square, Lucky Strike offers a modern bowling alley experience with a nightlife vibe, handcrafted cocktails, dance floors, an arcade, and 16 bowling lanes. Add a live deejay and unique décor, and you've got the best spot in town for a fun Friday night. Bellevue
NW Travel Destination: San Juan Islands
The San Juans are far enough away from the Eastside to make them a vacation destination, but close enough to be convenient to access. Catch lots of hikes, family-friendly activities, and opportunities to relax on each island, all of which make them the perfect spots to visit.
Hotel: Salish Lodge & Spa
Looking for a luxurious experience, complete with a gorgeous view, fine dining, and a spa? Salish Lodge & Spa has all of that and more, offering romance at its finest within 25 miles of downtown Bellevue. Snoqualmie
Hike: Mount Si
This difficult, 7.9-mile hike near North Bend is worth the effort: You can bring your leashed four-legged friend and will probably get to see some gorgeous wildflowers. Thousands of people have reviewed the trail on alltrails.com, almost all of them leaving a 5-star review.
---
Weddings & Events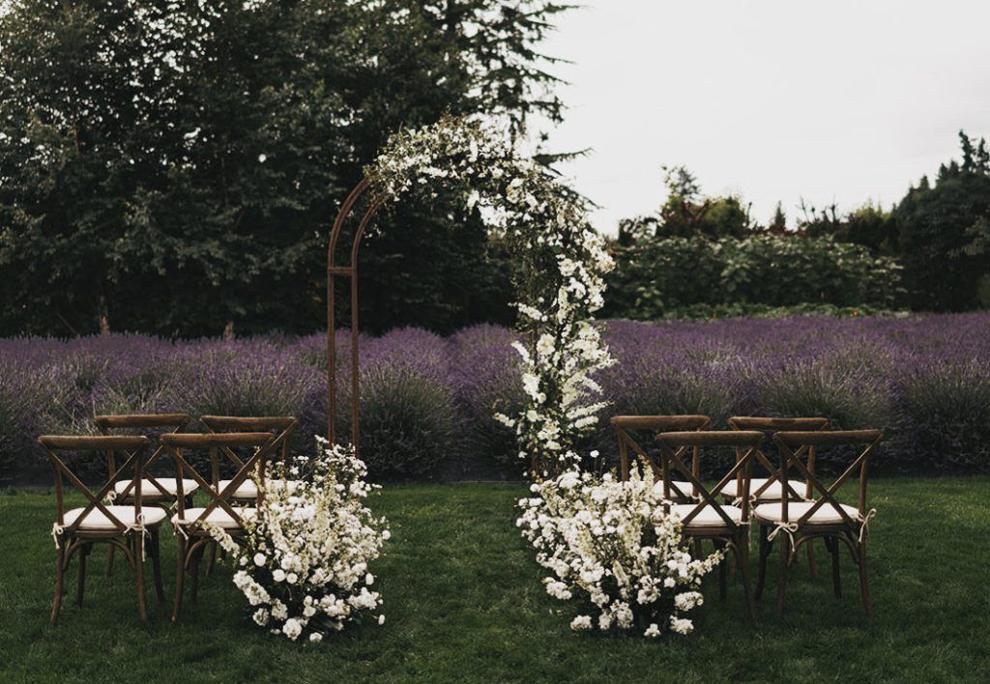 Wedding & Event Venue: Woodinville Lavender
Expansive views of the Sammamish Valley and award-winning lavender fields make Woodinville Lavender the perfect wedding and reception venue. Host to various events year-round, the venue also is available for other private events, including anniversaries, receptions, holiday parties, and social gatherings. Featuring an indoor space, outdoor covered patio, bridal suite, and covered ceremony greenhouse, Woodinville Lavender Farms is an ideal space and backdrop for your special day. Woodinville 
Caterer: Lisa Dupar
Chef-owned and women-led, Lisa Dupar Catering has more than 30 years of experience catering throughout the greater Seattle area. Providing food for weddings, fundraisers, galas, corporate gatherings, and other social events, Dupar and her expert team have got you covered. No matter the event, you will be provided with deliciously fresh, locally sourced food and exceptional service. Redmond
Deejay: Bugsie Productions
Pump up the jams at your next event with Bugsie Productions. Offering professional and reliable deejays for weddings, corporate events, school dances, and other celebrations for nearly 20 years, Bugsie can offer tasteful music everyone will enjoy. Everett
Photographer: GSquared Weddings Photography
A husband-and-wife photography team, GSquared specializes in wedding and engagement photography, focusing on couples here in the Pacific Northwest (but they aren't opposed to destination weddings, either). With more than 300 weddings documented thus far, Josh and Kate are experts at capturing the love and special memories that will last a lifetime. Snohomish
Bridal Shop: Bellevue Bridal Boutique
The professional team at Bellevue Bridal Boutique has long been trusted by brides throughout the Eastside, providing designer wedding gowns, bridesmaid dresses, men's formal wear, accessories, fittings, and alterations for more than 40 years. The expert consultants and talented seamstresses will ensure that you have that perfect dress you've always dreamed
of. Bellevue
Best Event Planner: Elite Events
A mother-daughter company with an extensive knowledge of planning and design, Hannah and Cindy at Elite Events know just how to bring your vision to life. Specializing in weddings, with expertise in other events such as bar mitzvahs, birthdays, and anniversaries, Elite Events will make every occasion as relaxing and perfect as possible. Kirkland
---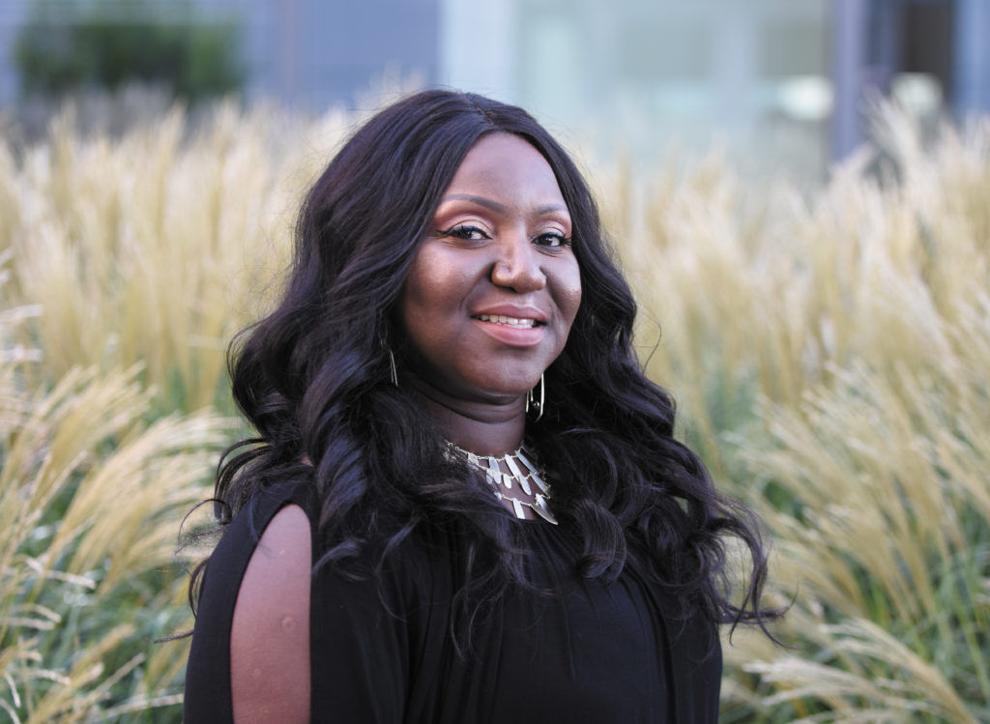 Citizen of the Year
Tika Smith
Inspiring Women to Believe in Themselves
Story by Stacy Moser
If there's one thing Tika Smith believes, it's that confidence is the secret to success.
Because of her own brush with despair, Smith knows how easy it can be to lose confidence and stop believing that good things will happen again. In 2016, she lost her job as a health care professional at Group Health in Seattle and spent several months unable to find replacement employment. "I lost everything," she admitted. "It was absolutely awful."
Smith is the proud mother of four children ranging in age from 11 to 27 — three boys and a girl. She acknowledged that they were never truly homeless, as they could rely on loved ones to take them in, but the experience was a traumatic one for her. She said it awakened her to the plight of other single mothers who find themselves in dire need of assistance.
Encouraged by her friends and family, Smith embraced her fascination with fashion and clothing design, deciding to start her own business in 2017, a T-shirt line called Teeka Tees. In an effort to network with other women, she attended 425 magazine's annual speaker series, Women to Watch. It was during this event that she experienced an epiphany, as one of the speakers gave each member of the audience a $20 bill and challenged them to pay it forward in some way.
Smith said that moment was when she decided to pay it forward by starting a foundation focused on empowering struggling women. The result? BAWSE — Brilliantly.Awesome.Women.Support.Eachother — a nonprofit organization that acts as a resource supporting homeless women and their children. Along with a handful of BAWSE volunteers, Smith organizes events and classes aimed at educating women and lifting their spirits, instilling a sense of confidence in women who need help to find shelter and jobs.
For instance, the BAWSE Class of Confidence is held monthly for 10 women at a time. Smith partners with female-focused organizations like Sephora and Dress for Success to spend a day with those women, offering them ways to revamp their résumés, rethink their wardrobe and makeup, and gain interviewing skills. The events focus on women who want to re-enter the workforce, but don't have the tools that most job-seekers take for granted. In short, it's a crash course meant to instill self-assurance in each participant.
"It's scary to go out there and interview for a job," she said. "You don't know what you're going to face. I tell women the first step is to stop with the pity party and focus on gaining confidence — or maybe finding confidence for the first time."
In 2019, Smith took an opportunity to rejoin the health care industry, landing a job at LabCorp. Her passion for her foundation work doesn't take a backseat to her day job, though. When Smith isn't at LabCorp helping patients, she pivots to working full-time organizing BAWSE workshops. She uses her powers of persuasion to round up grant money and donations from individuals and businesses to fund the BAWSE events.
Next on her list? Smith plans to focus on homeless children who've lost their mojo. "Kids are teased in school because of how they dress or wear their hair," she explained. "We want to empower them to see how truly beautiful they are with a fashion week, designed just for them." And, ultimately, she hopes to find funding for a home where women and children can come to transition from homelessness to hope. "When you educate, empower, and equip a woman, you help the whole community," she said.
Incredibly, Smith manages to balance her full-time career, her four children, and the BAWSE foundation without stopping for a breath.
When asked how she finds the energy to do all this, she responded with a laugh. "It gives me energy when I know I've touched someone's life and made it better." bawsemovement.org