Every year, we poll our readers over the course of several months, asking them to tell us about their favorite people, places and things. Businesses hoping to grab a Best of 425 title — or keep one — ask their clients to please vote, too. The competition is fierce. This issue is one folks want to be listed in, and one readers keep for a year as their ultimate guide to the best of everything on the Eastside. We received thousands of votes, and accountants at Moss Adams did the tallying. Here are the winners. Drum roll, please …
Arts & Entertainment
Best Theater
The stage at Village Theatre, both in Issaquah and Everett, has welcomed theatrical icons from Mary Poppins to Roxie Hart. The productions are as high-quality as major city theaters or touring shows but have the intimacy that comes from watching live theater with a small audience. It's nationally recognized for its Village Originals program, which is responsible for the development of more than 145 new musicals, many of which have been performed on stages around the world. Village Theatre also invests in the next generation of artists with its KIDSTAGE program. Issaquah and Everett 
Best Movie Theater
For the perfect dinner and movie combo, 425 readers turn to iPic Theaters. iPic offers a gourmet menu as well as sweet treats such as classic candies and custom popcorn flavors. Servers bring food and drinks directly to guests, so you can sit back and enjoy the show, perhaps with a cocktail in hand. Redmond
Best Art Gallery + Best Museum
The Bellevue Arts Museum was founded in 1975, and ever since has brought transformative art to the community. The unique thing about BAM is it doesn't just cover the subject of art, but the creative qualities of craft and design. It's not irregular to see exhibits on sculpture, furniture, architecture, fashion, or jewelry within the white walls of BAM. And it's the people who love art and their work at the museum who make it a vibrant place. Stefano Catalani, the director of curatorial affairs, told 425 that his job is worth it, "when a kid discovers that the world is bigger than they thought, when they see a work of art." Bellevue
Best Casino
In the heart of the lovely Snoqualmie Valley, 425 readers can get a little taste of Sin City. It caters to all of your favorite things, whether you're a sucker for a good show or you're looking for fun and games. Feast at one of the many top-notch restaurants, too. What happens in Snoqualmie, stays in Snoqualmie. Right? Snoqualmie
Best Ballet
For more than 40 years, the award-winning Pacific Northwest Ballet has been thrilling audiences with moving ballets like Swan Lake and The Nutcracker.Seattle
Best Karaoke
Palmers East features karaoke every night, so you can belt out your favorite tunes anytime. Mostly, good singing paired with stiff drinks is a winning formula. And the drinks make you sound better, right? Redmond
Best Festival
In October, things get fishy during Issaquah Salmon Days, a festival that celebrates spawning season. The award-winning festival has been a local staple since 1970, featuring hundreds of Northwest artisans, as well as entertainment and sporting events. Issaquah
Best Band
Self-identified as a combination of surfy, soulful, mod, and rock, the Spicy Tunas know how to jam. The band plays local shows with songs like Get Your Ass a Job and Like a Mermaid. You can follow them on Instagram at @spicytunas. Seattle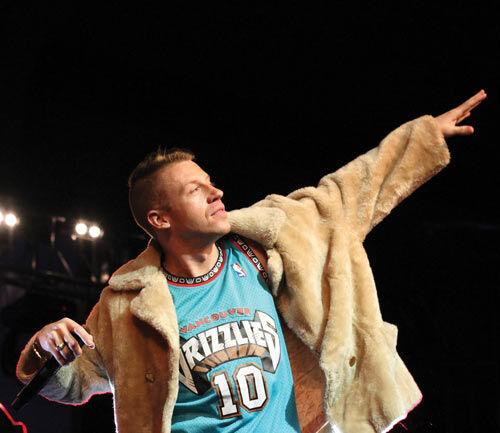 Best Artist
Let's be honest, who hasn't gotten down to "Thrift Shop?" After the release of his 2012 hit, Macklemore and Ryan Lewis got us all wanting to pop some tags. What's even more surprising is that this rap duo from Seattle accomplished it all without the help of a major record label.
Best Local Celebrity
Russell Wilson
425 readers love Seattle Seahawks quarterback Russell Wilson. Not only is he a great football player, he also gives back to the community and can frequently be found visiting kids at Seattle Children's Hospital with his fiancée, Ciara. It's safe to say that even though No. 12 graces our jerseys, No. 3 stole our (and Ciara's) hearts.
Businesses & Services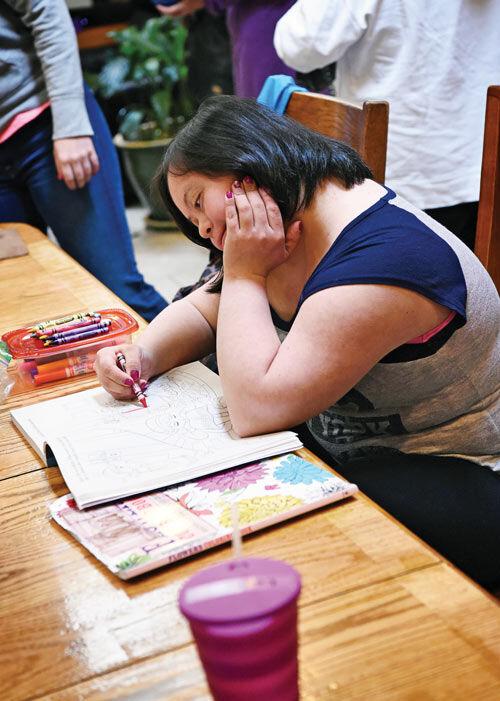 Best Small Business
Eastsiders in the know love this small nonprofit because it provides a meaningful daily experience for post-high-school young adults with disabilities such as autism, cerebral palsy, and Down syndrome. While at the center, clients spend their days working in its lush gardens, caring for animals, bonding with peers and staff, as well as volunteering. At Tavon, everyone focuses on the abilities of the clients. Issaquah
Best Medium Business + Best Office Space
With more than 3.5 million users in more than 125 countries around the world, it's no wonder cloud enablement provider BitTitan has dominated the medium business and office space categories two years running. The mission: Get things done, and have fun doing it. BitTitan's 16,000-square-foot open-concept office is airy and modern, promoting work and play. Employees also have free peanut butter M&Ms (they eat about 364 pounds of the candy every year) and unlimited vacation days Kirkland
Best Large Business
Overlake Medical Center is one of the best large businesses on the Eastside, according to 425 readers. Overlake describes its workplace culture as a "big family." The philosophy is that by creating a healthy work environment, exceptional patient care will be the natural result. It employs 2,500 people and nearly 1,000 are active and courtesy providers on the medical staff, including some 120 providers employed by the organization. Bellevue
Best Attorney
She did it again. Laura Hoexter was named best attorney by 425 readers. Hoexter is an attorney at Helsell Fetterman, where she is chair of the firm's estate planning and probate group. She graduated from the University of Washington School of Law, and frequently volunteers in the community. Seattle
Best Financial Advisor
A wealth management advisor with Tiryakioglu, Benedict & Duenwald of Merrill Lynch, Daver Tiryakioglu has been helping clients manage their assets, plan for retirement, and preserve their wealth for more than 20 years. Bellevue
Best Insurance Professional
Sarah Steblay is a broker and the regional personal risk practice leader at USI Kibble & Prentice. She has won the best insurance professional title several years in a row. Prior to joining USI Kibble & Prentice, Steblay worked for two other national brokerage firms.
Best Credit Union
With more than 925,000 members, Boeing Employees Credit Union is the choice for Eastsiders who care about their finances just as much as they care about the people around them. A not-for-profit financial co-op, BECU was founded to serve Boeing employees. These days, it's open to anyone in Washington. Various locations
Best Bank
Eastsiders have continuously professed their love for Wells Fargo by voting it the best bank every year since 2012. Various locations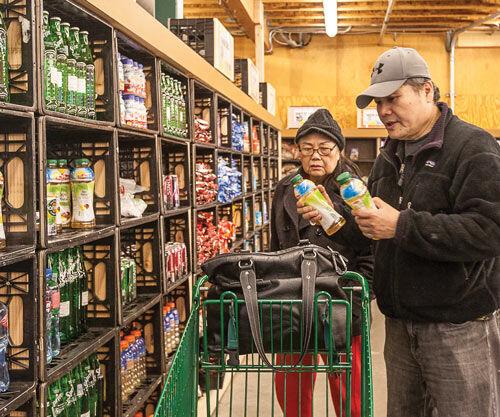 Best Nonprofit
"Helping People. Changing Lives." That's the motto at Hopelink, where community action is the priority. Since its 1971 opening, Hopelink has provided support to food banks and a variety of other programs, including family development, adult education, and employment training. Hopelink has expanded into five multipurpose service centers, serving more than 60,000 people each year. Various locations
Best Realtor
A former practicing attorney and certified mediator, Berkshire Hathaway's Daphna Robon found her calling six years ago when she traded the courtroom for the stately homes of the Eastside. Robon's knowledge of law and negotiation skills have served her well as a Realtor, which is probably why readers have voted her the best several years in a row. Bellevue
Best Mortgage Lender
Buying a home can be an arduous process, especially when it comes to securing financing. Unlike many banking institutions, Caliber Home Loans focuses only on mortgages and helps streamline the process. Various locations
Best Car Dealership
In the market for a new ride? 425 readers head to Issaquah's Evergreen Ford Lincoln, where they can shop a huge inventory of new and used vehicles. Issaquah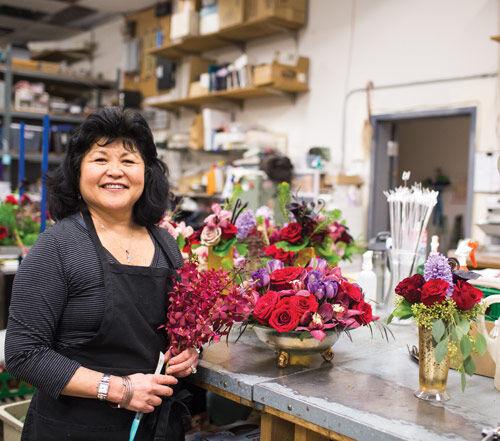 Best Florist
This isn't the first time Fena Flowers has been voted the best by readers. The team at Fena prepares gorgeous centerpieces and bouquets for any event, using fresh flowers that are delivered daily. At Fena, you'll always find unique, breathtaking, and modern arrangements. Kirkland
Best Auto Body Shop
Specializing in both foreign and domestic cars, Bel-Kirk Body Shop is a third-generation, family-owned business with 34 years of experience. Kirkland 
Best Auto Repair
When your car is giving you grief, trust the folks at Jeff's Auto Repair. They've been fixing cars and trucks since 1980. There are service centers on the Eastside in Renton and Bellevue. Various locations
Fashion and Retail
Best Eyewear
Combining style with functionality, Market Optical brings exclusive designer eyewear to the Eastside. For 35 years, it's offered top designer brands, including Prada and Dolce & Gabbana. They take style seriously, which is why they tour Europe and Asia every year to stay on top of the hottest trends. Variouslocations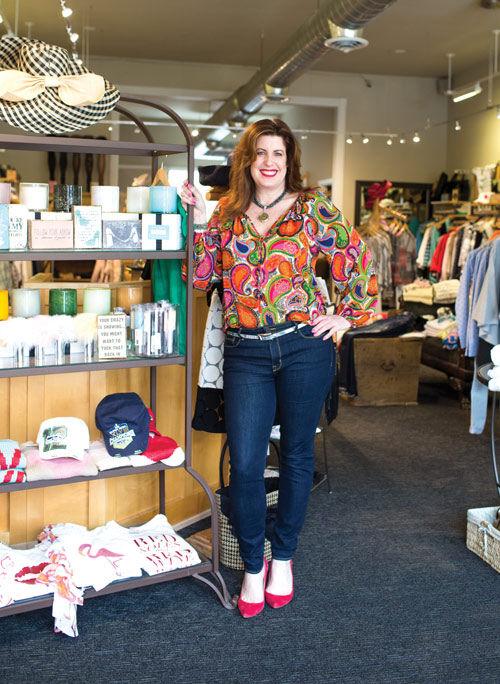 Best Boutique
Via Lago
Via Lago receives new fashion daily from a variety of markets and vendors from all around the world and prides itself on carrying numerous lines from the Pacific Northwest. The boutique has been in Kirkland for more than 25 years, and often works with charitable organizations to serve the community. When it comes to dressing strong and empowered women, Via Lago owner Chapman Fina knows best. Kirkland
Best Thrift Store
One man's trash is another man's treasure. Value Village has hundreds of stores peppered across the country, but did you know it is headquartered in Bellevue? The secondhand shop is known for its unique array of fashion at affordable prices. Value Village is one of the largest recyclers of used textiles in the world. Variouslocations
Best Baby Store
Babies grow fast, and every child is different. Why pay more for new items when there's a way to find used, high-quality items in town? Hopscotch consignment boutique sells the best gently used children's and maternity items. Bellevue
Best Kids' Store
KidsQuest Explore Store
The KidsQuest Museum is a great place to bring young, inquiring minds, and the Explore Store is a great place to shop. Proceeds from the store go toward funding fun exhibits. Bellevue
Best Men's Clothier
Seattle Thread Company's owner, Konstantin Gorshkov, didn't always work in retail. He was in the software development industry before he traded in his computer for high-quality menswear in April 2013. The clothing store offers a coveted collection of merchandise he picks out. His father, Yakov Gorshkov, is an expert tailor who makes blazers that fit like a glove. They're known for their selection of business and casual clothes, and also have great hats, shoes, and accessories. If you want to look suave, trust these guys. They've got the key to great Northwest style. Kirkland
Best Fashion Designer
Francisco Hernandez — Built for Man
The thing to note about Francisco Hernandez, the local designer for the menswear line Built for Man, is that he takes his job incredibly seriously. He chooses some of the most luxurious materials for his collection, like 100 percent pima cotton shirts, 100 percent baby alpaca scarves and hoodies, and real genuine leather. Much of the line is built for layering. If you're in the market for a leather jacket, look no further. Seattle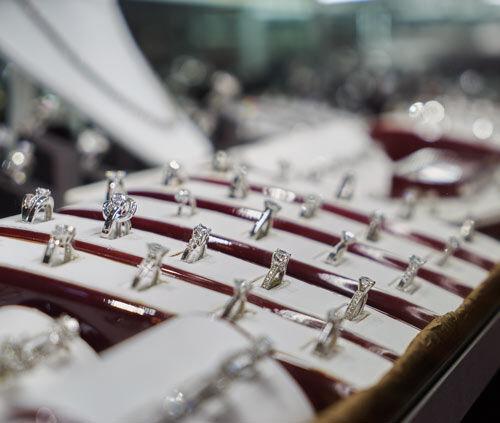 Best Jewelry
425 readers have spoken, and J. Lewis Jewelry is the place to go for all that glitters. Not only does J. Lewis have an extensive offering of rings, necklaces, earrings, and bracelets; it also makes custom jewelry. Bellevue
Best Bridal Shop
There's no way you can't say "yes to the dress" with Bellevue Bridal Boutique's collection of designer dresses, expert consultants, and talented tailors. Bellevue
Best Antique Store
Gilman Gallery
Gilman Gallery is a treasure trove with antiques from more than 150 dealers and consigners spread over its new showroom. Issaquah
Best Bookstore
With shelves upon shelves of books and the scent of fresh coffee wafting in the background, 425 readers simply can't resist a good bookstore. Variouslocations
Food and Drink
Best Restaurant + Best Lunch + Best Happy Hour
For the best chowder in Western Washington, Duke's is the undeniable winner, according to 425 readers. When Duke Moscrip of Kirkland opened his first Queen Anne store in 1977, people just couldn't get enough of his award-winning chowder recipe. He has since expanded his franchise to six locations around the Puget Sound. Although the chowder is a must, Duke's has an extensive menu, featuring sustainable, natural ingredients. Moscrip hopes to open a restaurant in the 425 area soon. Various locations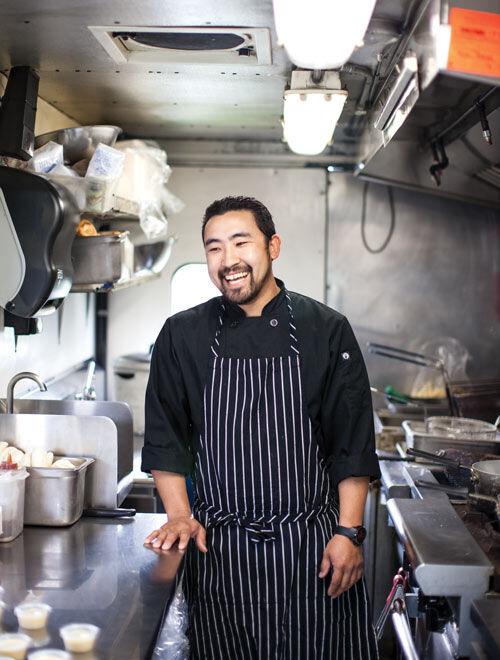 Best Food Truck
From Kalua pork bao to chicken karaage, The Box on Wheels brings creative and affordable Asian fusion cuisine to you, wherever you are in the 425 area. Be sure to keep an eye out for its truck full of goodness, from Bellevue to Bothell and beyond.
Best Breakfast/Brunch
Salty's Waterfront Seafood Grills
When you plan a trip to Salty's for brunch, it might sustain you for the whole day. This brunch is off the charts — sweet crepes, made-to-order omelets, a chocolate fountain to dip fruit in, fresh oysters, tender roasts and hams, and crab legs for days. Don't forget the mimosa. Various locations
Best Bar/Lounge
This craft beer bar and bottle shop is the perfect spot to hang out and enjoy a glass of whatever you want. Thirsty Hop doesn't have a kitchen, but the management allows (and even encourages) customers to bring food from home or from the neighboring businesses to be paired with one of its many brews. Not up for a night out? No problem. Bring in an empty growler or choose from an extensive bottle collection for on-the-go brew to enjoy at home. Kirkland
Best Wine Shop
If you're looking for a nice glass of wine for the evening or enough Carlo Rossi to get to the point you text your ex, Total Wine is the place to go. With a wide variety of vino (and more), you'll find what you are looking for. Various locations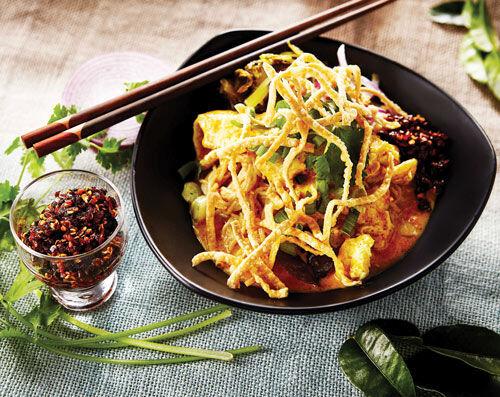 Best Thai
Bai Tong may have started small, cooking traditional dishes for Thai Airways crew members near SeaTac, but it has since become the standard for Thai food in the Seattle area. From sweet and sour to peanut sauce, don't miss the best Thai tastes on the Eastside. Various locations
Best Mexican
When you're craving an enchilada smothered in spicy green chili sauce, cheese, sour cream, and pico de gallo, Cactus is an easy answer to your needs. It offers Mexican dishes bursting with flavor and created with fresh Northwest ingredients. And don't underestimate the happy-hour menu. You can skip dinner after a plate of Tex Mex Queso made with Beecher's Flagship cheese or three Mexico City street tacos. Pair them with a Cactus margarita, and you'll be fiesta-ing into the night. They also make their own ginger beer. Find Cactus on the Eastside at Bellevue Square and Kirkland. Various locations
Best Service + Best Romantic Dinner + Best Fine Dining
Daniel's Broiler
There's no place like Daniel's Broiler for a romantic night out. Its incredible views, high-class meals, and award-winning bar are sure to please. With prime steaks, seafood, and spirits, Daniel's Broiler is a winner. Located on the 21st floor of the Bank of America building in Bellevue Place, Daniel's Broiler boasts spectacular views, patio seating, live piano music, and happy-hour deals. For all the reasons to love Daniel's, it seems that the restaurant's fans are particularly enamored with the exceptional service, earning the restaurant three awards this year. Various locations
Best Chef + Best Steak
From porterhouse, to sirloin, to filet mignon, look no further than John Howie Steak. Howie and his team of accomplished chefs serve up the best quality steaks that melt in your mouth, expertly paired with wines from near and far. Howie himself was voted by 425 readers as the best chef for two likely reasons — he makes amazing food at the several restaurants he owns and operates, and he gives back to the community year-round in various ways, donating his talent, time, food and business spaces. Bellevue
Best Drive-In
Burgermaster has been cooking up quality burgers and fries with care since 1952. The classic drive-in style is the favorite of 425 families on the run. Various locations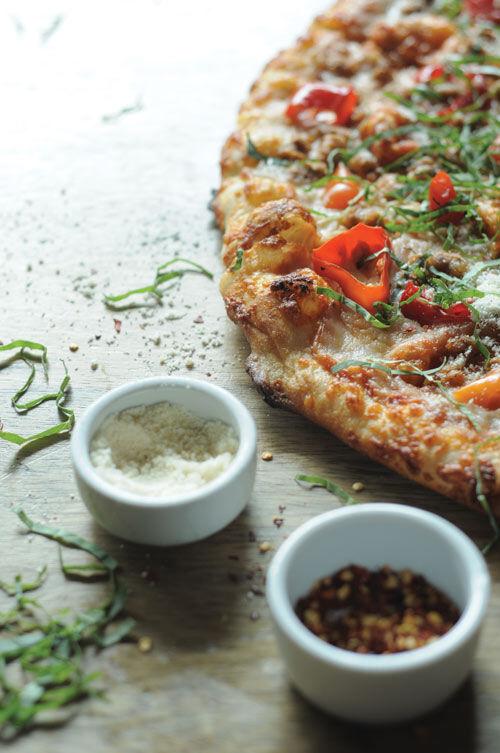 Best Pizza
Zeeks Pizza is based on a simple premise: Life is too short for subpar pizza. That's why you'll find pizza that packs a punch at Zeeks. Whether you're snacking on one of the signature meat combos like the Puget Pounder, or order a classic Quattro Formaggi pie, each bite brings a mouthful of flavor. Between the laid-back atmosphere and quality pizza, Zeeks is pie perfection. And they deliver. Various locations
Best Burger
If you're going to treat yourself to a burger, you go to Lunchbox Laboratory — where the burgers are big, juicy, and made with high-quality ingredients. Then you pair it with a milkshake and onion rings and take a happy nap when you get home. Find Lunchbox on the Eastside in Bellevue. Locations are also in GigHarbor and Seattle.
Best Sushi + Best Japanese
FLO Japanese Restaurant & Sake Bar
FLO offers incredible sushi with sophisticated style. Whether it's date night or family night, FLO's fresh and carefully sourced ingredients are sure to impress taste buds. With both traditional and modern fusion sushi, FLO Japanese Restaurant and Sake Bar has become a favorite of Eastside residents. If you're feeling a little more adventurous, put your dinner decisions into the chef's hands with the Omakase menu. Bellevue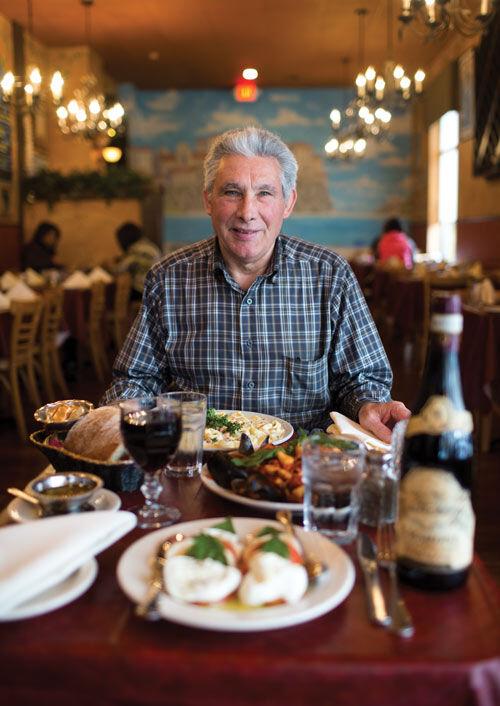 Best Italian + Best Hole-in-the-Wall
The proud owner of Tropea Ristorante Italiano, Lorenzo Scordamaglia, has worked hard for more than 20 years to bring the taste and traditions from his home city of Tropea, Italy, to Redmond. From penne and cannoli to prosciutto and Italian wine, don't miss these classics that are sure to be your new favorite. Our readers have repeatedly picked this restaurant as their top choice. Redmond
Best Winery
The founding fathers of Chateau Ste. Michelle set out to prove that great wines could indeed come from somewhere other than Italy or California, and they sure did. 425 readers love the combination of Old World winemaking traditions and New World innovation found in each bottle from Chateau Ste. Michelle. A visit to its beautiful grounds is a must. Woodinville
Best Brewery
Black Raven loves beer as much as you do, and has the best brews to prove it, according to 425 readers. From year-round brews to seasonal favorites, Black Raven combines flair with Northwest flavors that hit the spot. Redmond
Best Vegetarian
At Cafe Flora, you'll find a creative take on vegetarian cuisine. No bland salads or wraps here. Customers will find inventive dishes featuring local, organic, and sustainable produce. Cafe Flora proves that you don't need meat to make a delicious, hearty meal. 425 readers say it's worth the drive. Seattle
Best Sandwich
Homegrown Sustainable Sandwich Shop
Nothing beats a good sandwich. Homegrown is committed to local sourcing and sustainability. Homegrown is on a mission to change the food system by offering produce grown locally at Sprouting Farm and quality ingredients without antibiotics or hormones. Plus, they make darn good sandwiches. Various locations
Best Vietnamese
Monsoon East blends traditional Vietnamese cuisine with the fresh flavors of the Pacific Northwest. The plates are rich with flavor and cooked to perfection. The crispy rolls are fresh, the braised pork shoulder is delicious, and don't skip the Brussels sprouts. Monsoon East also offers lunchbox deliveries. And if you don't get a cocktail there, you've done yourself an injustice. Bellevue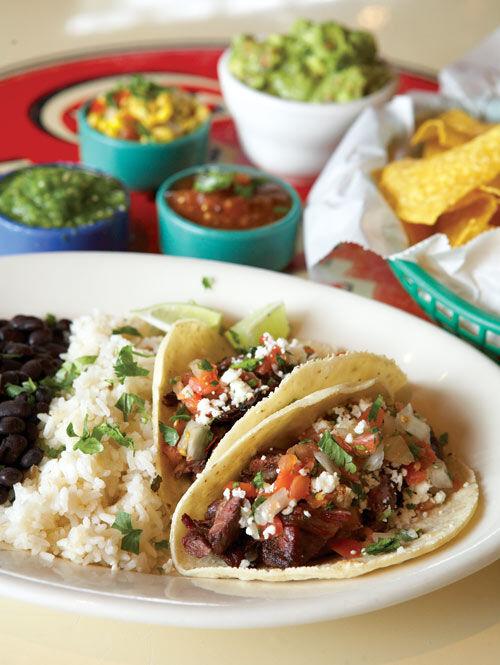 Best Cheap Eats
Ooba Tooba is serving up tacos, burritos, and more at affordable prices. The very fun-to-say name is inspired by Uba Tuba, a beach in Brazil. Ooba Tooba has a menu that's always changing, giving diners something to taco-bout. Various locations 
Best Coffee Shop
Eastsiders love their Mercurys Coffee. Locations open as early as 4 a.m., so early birds can catch the caffeine buzz. Various locations 
Best Bakery
With four locations, The French Bakery is passionate about bringing the best French pastries, breads, and desserts to the Eastside. Savor the sweetest crepes for breakfast, or stop in for a scrumptious café-style lunch and enjoy the music and smells of France. Various locations
Best Kid-Friendly Restaurant
Red Robin is a treat for both kids and parents. Kids love the shakes, nuggets, and burgers — not to mention those hot bottomless fries and the Mile-High Mudpie. Various locations
Best Barbecue
Smell something delicious in Issaquah? That's probably the sweet smell of Kansas City barbecue at Stan's. He brought his tried-and-true Kansas City-style recipes to the Northwest, and it's the best place around to satisfy your craving for smoked ribs, links, and brisket. If you love your barbecue with a traditional rub and sauce on the side, start your pilgrimage now. Issaquah
Best Distillery
Woodinville Whiskey Co. redistilled the rules of whiskey, and Eastsiders can taste it. Its state-of-the-art equipment and fine ingredients combine to create an unforgettable whiskey that will remind you of home. Woodinville
Best Chinese
Originally from Taiwan, Din Tai Fung has locations around the world, and its reputation is well-earned: It makes world-class dumplings. Bellevue
Best Mediterranean
425 readers know that Mediterranean Kitchen is the place to go to satisfy cravings for authentic cuisine. From couscous to kabobs, its traditional family recipes and great service have won awards for years. Various locations
Best Doughnuts
What's not to love about indulging in fried dough? Top Pot is an established purveyor of fine doughnuts. Release your inner Homer Simpson and eat all of them. Various locations 
Best Indian
Kanishka
The fine cuisine at Kanishka is sure to transport your taste buds straight to India. With fresh ingredients, Kanishka blends traditional flavors in dishes that will leave you wanting more. Redmond
Best French + Best Outdoor Dining
Le Grand Bistro will make your mouth water. Its American twist on traditional French cuisine is one that you'll never forget, served with sophistication and created with only the highest-quality ingredients. Kirkland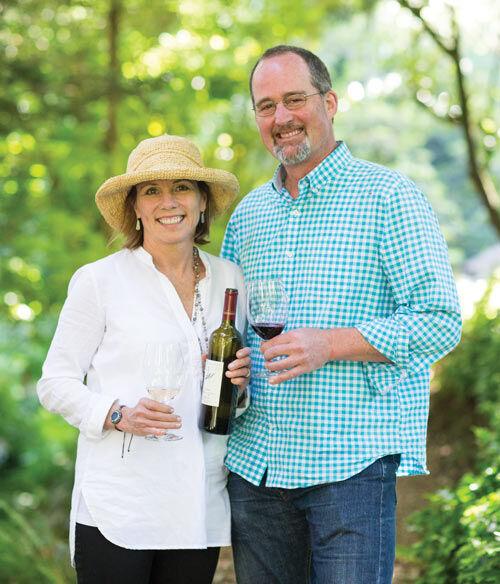 Best Boutique Winery
JM Cellars is a small, family-owned winery in Woodinville that has been creating wines since 1998. It sells wine in a tasting room, on its website, and at select restaurants and retailers. It has a wine club and hosts events, tastings, and tours at the stunning 7-acre property.
Best New Restaurant + Best Dessert
When Vivo 53 opened in Bellevue last fall, it quickly gained a reputation for its handcrafted artisan pizza with a perfectly chewy, yet thin crust. Sizzling from the wood-fire oven, pizzas are delivered to tables with unique flavor combinations. The Formaggio di Capra pizza is mouthwatering with goat cheese, crispy prosciutto, caramelized onion, and fresh thyme. There's also paninis and pasta, like the Uni Spaghetti made with lobster stock. But dinner is just the beginning. Vivo 53's menu of decadent Italian desserts is where it continues to shine. Try the Torta Fritta with dark chocolate sauce or the Boudino. The chocolate cookie gelato sandwich with seasonal gelato flavors is a favorite for kids and adults alike. Bellevue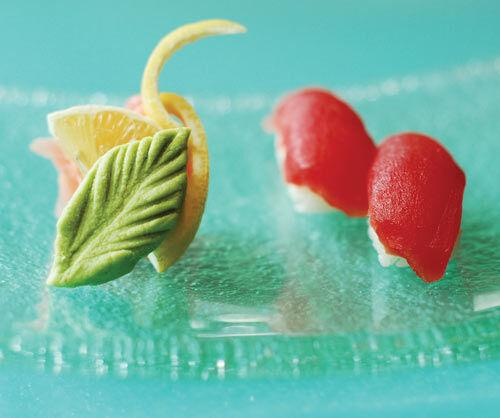 Best Seafood
The food is not only fresh; it's beautiful. Seastar is a repeat Best of 425 winner. The John Howie-owned restaurant also has some of the best crab cakes we've ever eaten. Bellevue
Best Grocery Store
Everything is high quality at Metropolitan Market. From the hot soups and fresh salad bar to hormone-free rotisserie chickens, this market always is on point. They also have quality items you won't find at most places. Try the poke bar for fresh fish, specialty cheeses sourced from around the globe, and don't leave the bakery without The Cookie. #Sorrynotsorry for mentioning it. Various locations
Health and Beauty
Best Doctor + Best Chiropractor
Back issues can be a real pain and can seriously interfere with your quality of life. Dr. Adam Tetuan has your back when you need a chiropractor. He's experienced in everything from athletic injuries to everyday issues. He uses innovative techniques to get you up and feeling better in no time. Bellevue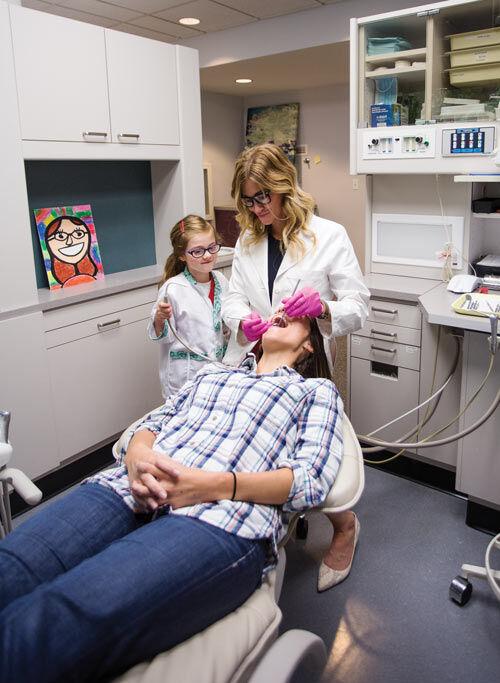 Best Dentist
When 425 readers want their teeth cleaned with gentle care or want a smile makeover, they book an appointment with Dr. Elizabeth "Libbi" Finnessy at Bellevue Dental Health. Finnessy and her staff utilize the latest dental technology, and their office is inviting and warm like they are. Bellevue
Best Naturopath
Dr. Lorina Shinsato of Primavita Family Medicine in Bellevue is a naturopathic doctor and acupuncturist. She helps her patients heal their own bodies by helping them change their lifestyles, and recommending supplements that can help themachieve their goals. Bellevue
Best Hospital
425 readers say Overlake Medical Center is No. 1 on the Eastside. Several national quality, safety, and excellence awards indicate excellence of care. The staff constantly asks patients to rate their experiences, and is always working to improve — usually scoring above state and national averages for patient satisfaction. Medical services offered include everything from cancer care to inpatient and outpatient services. In addition to the main campus, there are several Overlake Medical Clinics.
Best Gym
Bellevue Club has 200,000 square feet of athletic facilities, four fully equipped studios, the latest cardio and strength training equipment, iPod docking stations and heart monitors, personal television viewing stations on cardio equipment and, of course, plenty of complimentary towels. In addition, the club recently opened its new conditioning studio with a brand-new TRX training system. It has a fitness swimming pool and hot tub. Bellevue
Best Physical Therapist
Dr. Emily Noe
Dr. Emily Noe of MTI Physical Therapy was a professional dancer in New York City. It was a hip injury that sparked her interest in the medical field. Noe treats her patients holistically, including wellness education. Various Locations
Best Orthodontist
Dr. Matthew Bruner of Bruner Orthodontics goes above and beyond to serve the community. He visits schools and talks to kids about the importance of oral hygiene; he sponsor's his patients' school events; and he provides free care whenever he can. At the office he's committed to using the latest, most technologically advanced treatments for his patients. Redmond
Best Eye Care
Optometrist Dr. Rick McManus at Bellevue Optometry Clinic says he tries to treat every patient like a family member. He not only fits people for glasses and contacts, but also offers laser eye surgery and treats patients with macular degeneration, diabetes, and more. Bellevue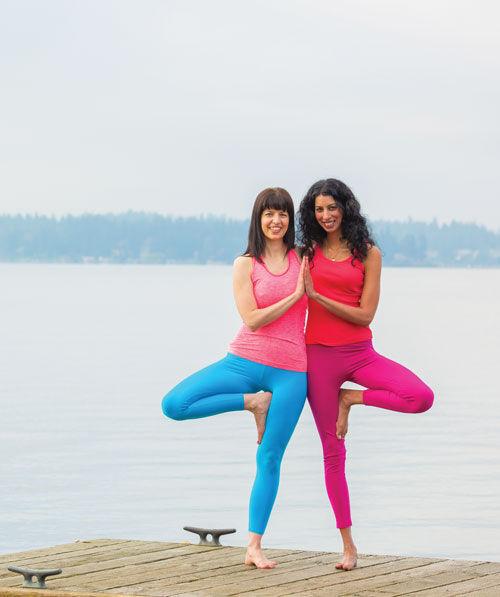 Best Yoga Studio
Alive and Shine Center is the Eastside's premier, Indian family-owned yoga, meditation, and lifestyle oasis. Teachers are professionally trained. The studio provides classes, workshops, and elite teacher trainings in Purna Yoga, Heartfull Meditation, and holistic living. The mission is to teach safe and transformative classes so students feel alive, and shine. Bellevue
Best Spa + Best Massage
Yuan Spa fuses ancient Asian healing philosophies with modern spa technologies to transform your mind, body, and spirit and give you a truly relaxing experience. The spa is known for its Yuan Signature massage, a unique treatment for your body's balance and energy. It also offers hydrotherapy, cupping, acupuncture, and more. Sitting in one of the soaking pools is enough to feel the stress melt away. Ahhhh. Bellevue
Best OB-GYN
Dr. Kristin Graham
When you need an OB-GYN, you want the best. On staff at Overlake Hospital since 1992, Dr. Kristin Graham been keeping women and babies happy and healthy for years and is a repeat Best of 425 winner!
Best Pediatrician
Allegro Pediatrics has been setting the bar high for patient care on the Eastside for 50 years, caring for kids and helping parents find peace of mind. Allegro has more than 80 doctors in its eight Eastside neighborhood clinics. Various locations
Best Cosmetic Dentistry
Dr. Wendy Shultz Spektor has been creating beautiful smiles in Bellevue since 1982. 425 readers trust her and the team to help them achieve Hollywood-quality smiles. They do everything from basic cleanings and fillings, to dental implants, Invisalign, and sedation dentistry. Spektor is a repeat Best of 425 winner. And that is something to smile about. Bellevue
Best Tattoo Parlor
Best of 425 champs again, this tattoo parlor is the Eastside's favorite place to get inked. Skin and Soul also offers airbrushing and piercing. Whether you're looking for something small, a full sleeve, or a heart that reads "Mom," visit one of the four artists at the parlor in downtown. Bellevue
Best Salon + Best Mani-Pedi
Over the past 40 plus years, Gene Juarez has grown into a household name with 10 locations spanning across the Puget Sound. Recently the salon partnered with Green Circle Salons to reduced salon waste by 95 percent. The salons offer everything from cuts to colors to skincare. Gene Juarez also has a long list of mani-pedi options with special enhancements. Indulging in a little foot pampering goes a long way. Various locations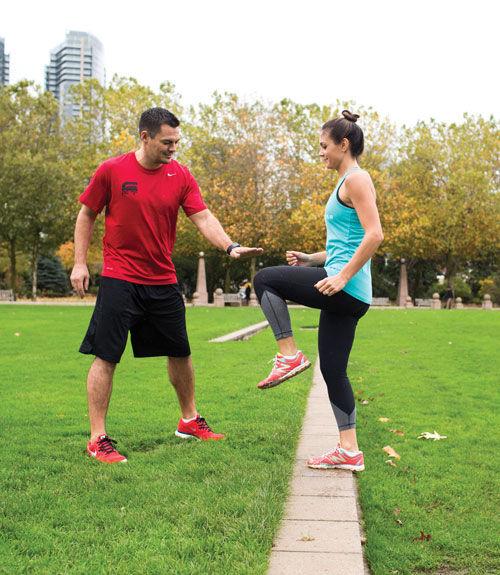 Best Trainer
Elite Fitness has a tried and true track record. Former Bachelorette star Desiree Hartsock worked out with company president Dave Johnson to look her best on her wedding day. Elite has a long list of celebrity clients as well as others who want to be fit and healthy. The trainers at Elite Fitness tailor workouts to clients' needs. Plus, they do a lot for the community. Whether it's a lunge challenge across I-90 to support organ donations, or a food drive for families in need, these workout champs are interested in the well-being of the Eastside as a whole. Bellevue and Seattle
Best Place to Buy Beauty Products
As Missy Elliott once sang: "If you a fly gal, get your nails done, get a pedicure, get your hair did," and if you're looking for a DIY way to follow Missy E's command, go to Ulta for all your make-up and personal care needs. Various locations
Best Cosmetic Surgeon
Dr. David Stephens is nationally recognized for his advancements in the plastic surgery field, and he's located in the heart of Bellevue. He is well known for treating patients as unique individuals and providing a truly transformative experience. Bellevue
Best Eyelashes
Jessica Chapman has been in the beauty business for quite some time. She opened Lash Me 425 and offers everything from lashes, of course, to waxing and spray tans. She helps her clients look beautiful. Issaquah
Best Group Workout
There are several barre3 studios in the state — including Mill Creek, Issaquah, Bellevue, and Kirkland. Imagine mixing Pilates, yoga, and ballet and you have a barre3 workout. It strengthens, lengthens, and tones, and Eastsiders love it. At the core of the barre3 method is balance — they strive to help people be their best through exercise, nourishment and connection. Not a studio person, or travel a lot? You can take classes online. Various locations
Best Tanning
Seattle Sun Tan has the newest equipment to score a quick bronze tan so you can make everyone believe you came off a tropical holiday. They have five levels of tanning. Or try their sunless tans. Various locations
Home and Garden
Best Garden Shop + Best Nursery
Readers give Molbak's two big green thumbs up year after year. It offers a wide variety of plants, and hosts seminars and events. So if you're an experienced gardener or you're one of those people who have killed one too many plants and wants to learn, Molbak's is the place to go. Plus, there's a great café there. Make it a day! Woodinville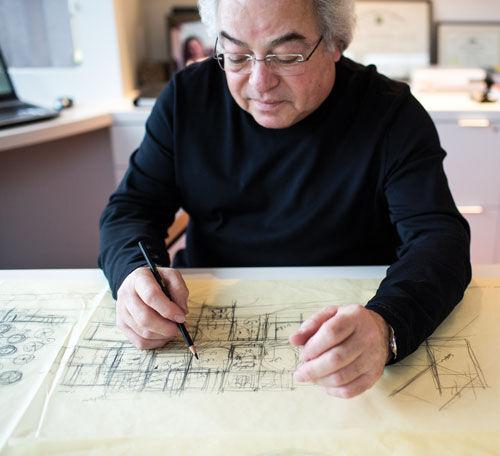 Best Architect
Since 1978, Demetriou Architects has tackled projects big and small, from Mercer Island waterfront mansions to wineries and multifamily housing units in cities. Kirkland
Best Landscaper
You shouldn't have to travel far to relax. With the help of Evans Creek, your backyard can be an oasis. A repeat Best of 425 winner, Evans Creek takes professional landscaping to a new level. The company's portfolio includes pathways, patios, walls, lighting, deck, water features and more. They can build your ideal outdoor living space from the ground up. Sammamish
Best Place to Buy Furniture
A familiar sight to I-405 travelers, Greenbaum Home Furnishings has been serving Bellevue since Ken Greenbaum opened Ken's Suburban Furniture in 1959. If you've just moved, or if you're looking to change things up, Greenbaum has the best selection of furniture on the Eastside, according to our readers. Bellevue
Best Remodeler
Lakeville Homes believes that your home should reflect your tastes and needs. And why shouldn't it? For the past 30 years, Lakeville Homes has helped Eastside residents rejuvenate and restore their homes. Sure, there's no place like home, but sometimes that home could use a little makeover. That's where Lakeville Homes comes in. They'll help open up new doors for you — literally. Bellevue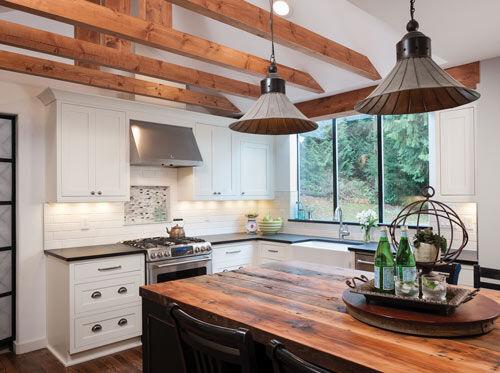 Best Kitchen and Bath Designer
Genay Bell has been transforming homes across the Eastside for the past few years. bell has a design degree from Bellevue College and is dedicated to creating stunning environments, tailored to her clients' lifestyles. By bringing a thoughtful, refined approach to interior design, she breathes fresh life into spaces. Bell will bring new meaning to the saying, "Home sweet home" for you, too. Snohomish
Best Builder 
Hamish Anderson is more than just a homebuilder. They treat each custom home they build as a unique reflection of its owner. Their team aims to give peace of mind by being personally involved in every step of the process, from blueprint to move-in day. Kirkland
Interior Designer
Square Box Design
Square Box Design's David Smith's passion is bringing style and life to spaces. He likes to push the boundaries between traditional and modern design. Issaquah
Best Appliances
Much like your home, Albert Lee starts with family. The family-owned appliance store is Washington state's largest independent appliance dealer. They've made a name for themselves by providing clients with efficient, modern appliances. With five area showrooms, they offer a wide selection of appliances. Various locations 
Best Hardware Store
With seven locations in Washington, McLendon Hardware is the go-to spot for whatever tool you need to finally get around to that fix-it problem you have. And there's free coffee! Various locations
Kids
Best Birthday Party Place
Gathering a group of rambunctious youngsters can be quite the hassle. Luckily the staff at KidsQuest is willing to help. Kids will leave happy and satisfied —they might even learn something, too! That certainly gets an A in our book. Bellevue
Best Daycare
The staff at Kiddie Academy knows children do best when they're learning and making new discoveries in an environment that feels like home. Kiddos have organic family-style meals and are introduced to yoga and healthy lifestyles. They have programs offered for children ages 6 weeks through 12 years. Kirkland
Best Public Elementary
Explorer Community School
Explorer Community School is a choice school, serving first- to fifth-graders in the Lake Washington School District. The focus is on nurturing the "whole child," through enrichment activities, project-based learning, and field trips. Parent involvement is big here. With just under 100 students, Explorer is small but mighty and truly earns its name as a place where young students explore the world through education. It also earns its title as the best public elementary school on the Eastside. Redmond
Best Public Middle School
Middle school is not an easy time in anyone's life, and Chinook Middle School serves its students by providing a long list of fun extracurricular activities, as well as high-quality teachers. Bellevue
Best Public High School
Challenging classes, fun clubs, great teachers, and amazing students: Bellevue High School rightly earns its title as one of the best schools in the state. In 2015, 83 percent of the graduating class went on to study at two- and four-year colleges. And how about those sports teams, eh? They've brought numerous championships home to the Eastside. Bellevue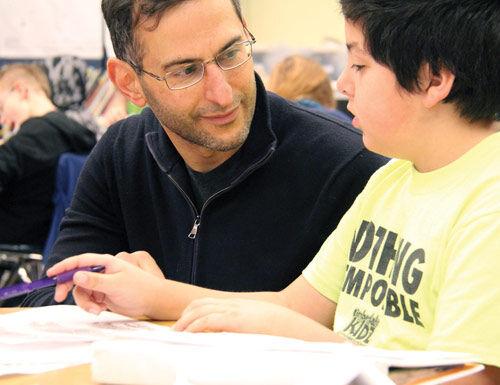 Best Teacher
David Leviten, Explorer Community School
David Leviten is beloved not only by students and parents, but by the entire county. Dubbed "Earth Hero at School," the Explorer Community School teacher was recognized for his work teaching sustainable landscape practices and leading a project to reduce CO2 emissions. The fourth- and fifth-grade teacher is also known for his famous homework songs, prompting students to laugh and learn at the same time. Redmond
Best Private High School + Best Private Elementary
Bellevue Christian School serves more than 1,100 students from preschool through 12th grade with several campus locations. Over half of the faculty has earned advanced degrees. Bellevue Christian School is distinctively Christian in philosophy but is not tied to any particular denomination. It offers international programs for grades seven through 12 and an array of fine arts, including drama, jazz band, and art. Its high-school sports teams have won 12 state championships. Various locations
Best Private Middle School + Best Preschool
Eastside Christian is committed to offering a quality Christian education. In its preschool program, students learn Zoo-phonics, Touch Math, and handwriting as well as other basics. It offers many field-trip opportunities. Kids also go to weekly chapel for Bible stories. The middle school offers small class sizes with rigorous curriculums and a diverse set of electives including web design, finance, public speaking, and more. Bellevue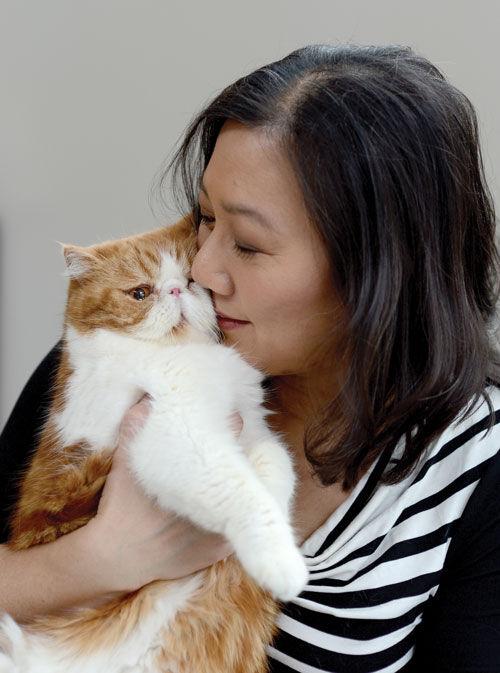 Best Veterinarian
Dr. Judy Hung at Eastside Veterinary Associates knows furry friends are like family, and they deserve the best care. Whether you have just a single dog or cat or a whole menagerie, Hung will see to it that your pet stays healthy. She has won the title several years in a row. Kirkland
Best Groomer
Ruff House Self-Service Dog Wash
Billed as a "car wash for dogs," Ruff House, in Redmond, is a fun spot to give Fido a bath. Ruff House provides the shampooing system, tubs, dryers, and grooming tools. Best of all, you can leave the mess there. A trip to Ruff House will leave your pooch feeling like Best In Show. Redmond
Place to Walk Your Dog
A tired dog is a happy dog. Dog parents know this to be true, which is why they take their pups to run off-leash at Marymoor Park, also known as Doggy Disneyland. A mere stone's throw from the Microsoft Campus, Marymoor features a 40-acre off-leash dog area as well as a serene pet garden where owners can celebrate the lives of their departed companions. Redmond
Best Doggy Daycare
Dana Wilson, Walk Your Dog?
Whether you need someone to walk your dog while you are at work, or you need overnight care, Dana Wilson provides the whole kitten caboodle for any four-legged or feathered Eastside pet. Redmond
Travel and Recreation
Best Bed & Breakfast
There is something almost magical about TreeHouse Point. Nestled in the trees, you'll find six unique tree houses that double as guest lodging. With views of the Raging River and picturesque swinging bridges, guests are transported to a tranquil, natural oasis. Issaquah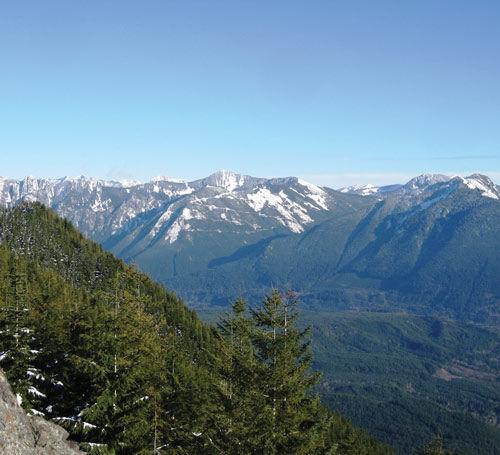 Best Hike
More than 100,000 people flock each year to hike the beautiful Mount Si trail. Hikers find themselves immersed among towering old-growth trees with Mount Rainier framed in the background. At just under 8 miles round-trip and 3,100 feet of elevation gain, the trail is not for the faint of heart. Yet for even novice hikers, the unobstructed views of Snoqualmie Valley and the Olympics are more than enough motivation. North Bend
Best Northwest Travel Destination
It takes a little less than five hours to drive to Lake Chelan, but our readers insist it's worth the trip. At 50.5 miles in length, Lake Chelan is the largest natural lake in Washington, offering breathtaking views and fun for the whole family all year long. Chelan boasts cross-country skiing and snowshoeing in winter, mountain biking and hiking in spring, water sports on the lake in the summer, and harvest festivals and grape stomping in the fall.
Best Golf Course
You can't beat the view at The Golf Club at Newcastle. The courses are perched overlooking Seattle and the snow-topped mountains. The property features 36 holes, golf programs, and dining. If you're a golfer, you'll be hard-pressed to find a better place to spend a sunny day in the Northwest, according to our readers. Newcastle
Best Hotel + Best Wedding Venue
A favorite among brides and travelers, The Woodmark Hotel combines timeless style with luxurious service. Guests are treated to some of the most beautiful views, with Lake Washington and the Olympic Mountains providing a stunning backdrop to their special day or trip. Locals and out-of-towners alike enjoy the hotel's numerous amenities, including soothing treatments at Still Spa and an award-winning wine list at bin on the lake. As a wedding venue, the hotel also offers several reception sites with comprehensive services. Who wouldn't want to say, "I do" by that gorgeous waterfront? Kirkland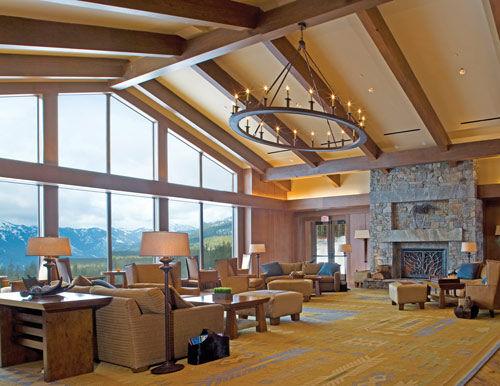 Best Kid-Friendly Destination
Suncadia Resort is a place where both parents and kids can play, stay, and be happy! With more than 6,000 acres of mountain landscapes, flowing rivers, and sunny meadows, nature is your playground at this luxury resort. Each season brings a flood of activities for those young and old. During winter, kids will love ice-skating and tubing. In the summer, biking, swimming, and exploring are fun. Cle Elum 
Best Park
Whether you're looking for Doggy Disneyland, the perfect outdoor venue, or just a great place to kick back and relax, Marymoor Park has it all. Resting along the banks of Lake Sammamish, this popular park serves about 3 million people every year. Best known for its 40-acre off-leash dog area and the state's only velodrome (bicycle racing arena), Marymoor is a place where both Eastside residents and their dogs can stretch their legs. In the summer, the park truly comes alive with movies in the park and the annual Marymoor Concert series. Redmond
Best Travel Resource
The Eastside is one of the most beautiful places in the state and a great place to live. But sometimes you want to get away. Readers make AAA Washington's website their first stop when making travel plans.