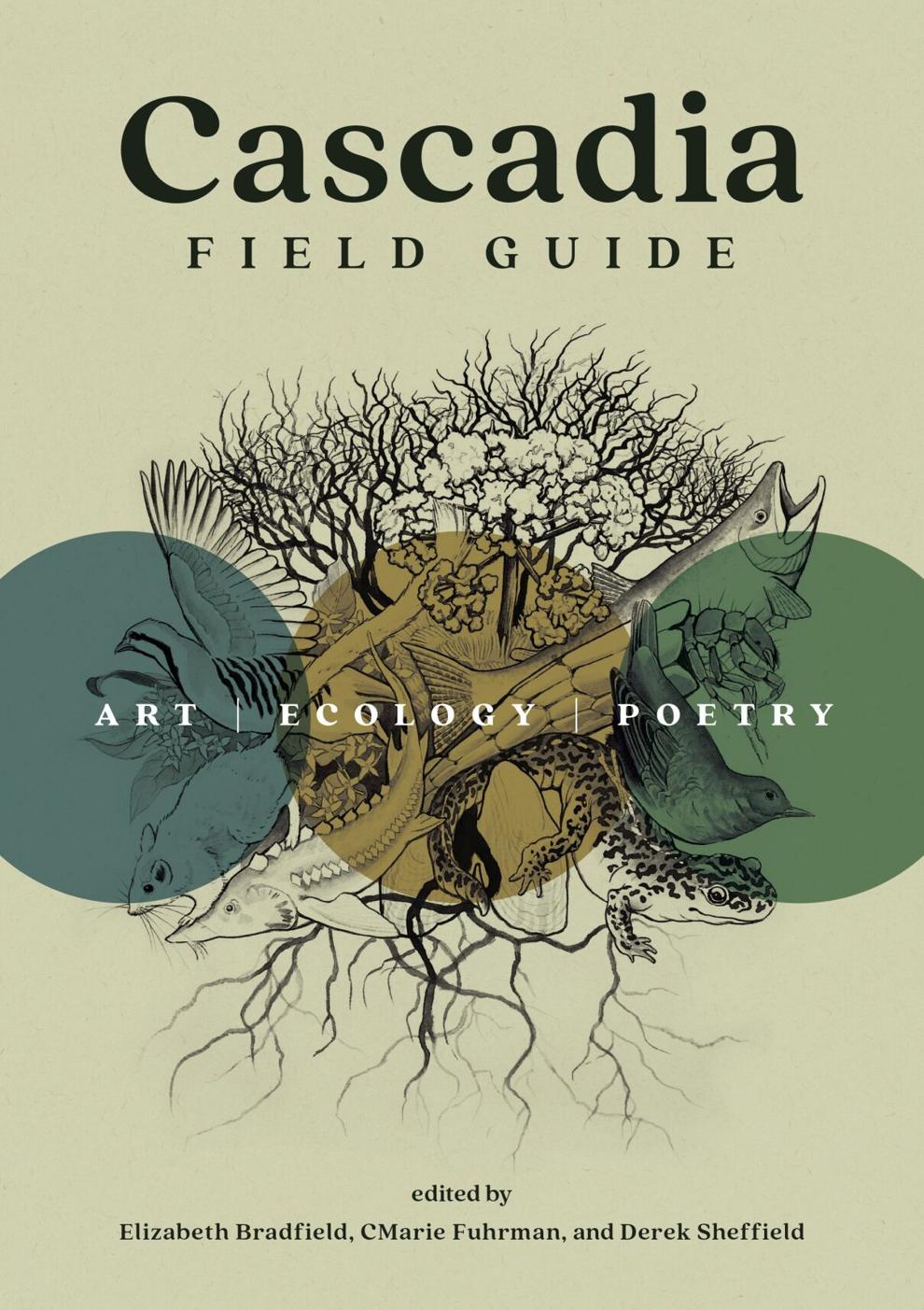 Cascadia Field Guide: Art, Ecology, and Poetry, published by Mountaineers Books, is described by some as the literary meeting of art, poetry, and stories about the scientific, sensory, and cultural knowledge and history behind Cascadia.
The Cascadia region spans roughly 2,500 miles along the Pacific Coast, reaching from the watersheds of the Columbia River to Alaska and the continental divide. The expansive region might seem too vast and diverse to easily summarize, yet authors Elizabeth Bradfield, CMarie Fuhrman, and Derek Sheffield have managed to seamlessly capture the wildness, wonder, and beauty of the bioregion in this book.
Fellow author Drew Lanham prefers to call this book a "feel guide" rather than a "field guide," since it seeks to encourage readers to find a new way of connecting to the region, whether through the heart, mind, or body. The 400-page guide is set to be released this month.