Bookmark this page for when you're in need of date-night ideas, weekend inspiration, or ways to mix up your daily routine. Thousands of you voted for your favorite places, people, and services. So, whether you're looking for the best place to grab a drink, seeking health services, or just want a beautiful place to unwind, it's all right here. Thank you for voting, and thanks to Moss Adams for tallying them up!
Arts and entertainment
Art Gallery
This Kirkland gallery offers a vast collection of contemporary artwork by more than a dozen known and emerging local artists. The gallery also is a popular venue for a range of events. Kirkland
Casino
Take your evening up a notch. Snoqualmie Casino offers fast-paced gaming, star-studded performances, exceptional restaurants and one of the Northwest's only cigar lounges. Snoqualmie Casino is the destination to stimulate your senses and treat yourself to a night you won't soon forget.  Snoqualmie
Karaoke
When Eastsiders want to belt out a tune, they journey across the lake to Seattle to jam at Rock Box on Capitol Hill. Stop by the bar for some liquid courage or enjoy a menu of charcuterie and cheeses before you hit the high notes on the venue's main stage. If you're shy, croon from one of Rock Box's private party rooms. Seattle
Radio Personality
The average commuter spends close to 40 hours each week behind the wheel. Maybe that's why our readers couldn't imagine a slow morning commute on I-405 without the antics of Brooke & Jubal in The Morning. With segments like Jubal's Phone Taps, Missed Connections, Awkward Tuesday Phone Call, and Watcha Doin' at the Courthouse, how can we blame them? Bellevue
TV Personality
Steve Pool of KOMO
Longtime locals might pride themselves on knowing that Steve Pool once hosted Front Runners, a Saturday evening magazine television show that aired between 1986 and 1995, amassed nearly 100 Emmy Awards, and achieved national syndication. But most of us know Pool as our favorite weatherman on KOMO 4 (even if he keeps telling us it's going to rain).
Movie Theater
No wonder Eastsiders have voted iPic Theaters as their No. 1 movie theater for the last few years. iPic in Redmond offers gourmet food that is easy to eat in the dark — like lobster rolls or cheesecake brulee — and it also serves wine, cocktails, and beer. They bring it to you. And no worries: classic candy and popcorn are available, too. Redmond
Local Celebrity
Popstar Ciara and her husband, Russell Wilson, could raise their children — daughter Sienna Princess and her older brother, Future — anywhere, but they decided on Bellevue, and we couldn't be happier. We love catching glimpses of Ciara out and about with her kids or enjoying a meal at an Eastside eatery with her husband.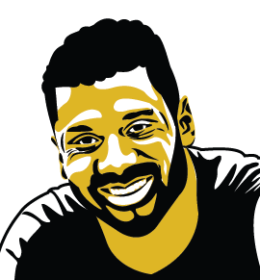 Athlete
Russell Wilson
We can't get enough of the other half of this power couple, either. After all, the Seattle Seahawks quarterback did lead our team to back-to-back Super Bowl appearances. When he's not wearing the No. 3 jersey, he can often be found visiting patients at Seattle Children's Hospital or working on his Why Not You Foundation, which endeavors to inspire kids to become tomorrow's leaders.
Band
An area cover band that dates back to 2001, The Herding Cats — Jon Bolton, Mike Mattingly, and Pete Ortega — shared stages with Huey Lewis and Roger Daltrey, and performed at corporate events for the Seattle Seahawks, Microsoft, and Susan G. Komen. Seattle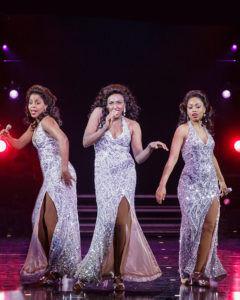 Live Theater
The Village Theatre has been producing quality productions in our region for close to 40 years. During that time, it has grown its audience to more than 20,000 subscribers, launched more than 160 original works, and mentored more than 57,000 students and families annually through its youth education programs. Everett and Issaquah
Nightlife
The recipe for the best nightlife venue on the Eastside? Combine a creative seasonal menu with the largest outdoor patio in downtown Bellevue. Add a pinch of live music performances, and a dash of special sporting events on a big screen. Bellevue
Museum
We totally get what parents and children alike love about KidsQuest Children's Museum — an educational museum where little ones can splash, toss, count, brush, and drive the exhibits. Bellevue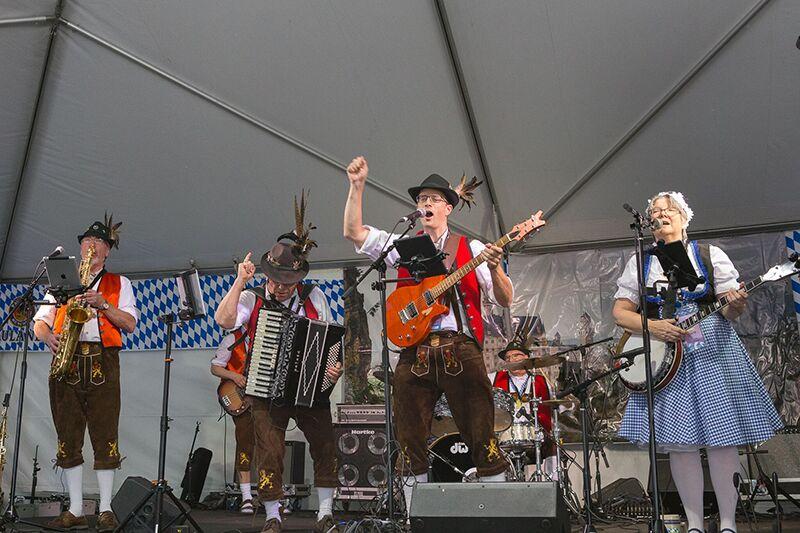 Festival
Foosball, stein races, keg rolling, live entertainment, and let's not forget about all the bier and brats. Held at the end of September, the annual Kirkland Oktoberfest celebrates all things German along the Kirkland waterfront for the 21-and-over crowd. Kirkland
Businesses and services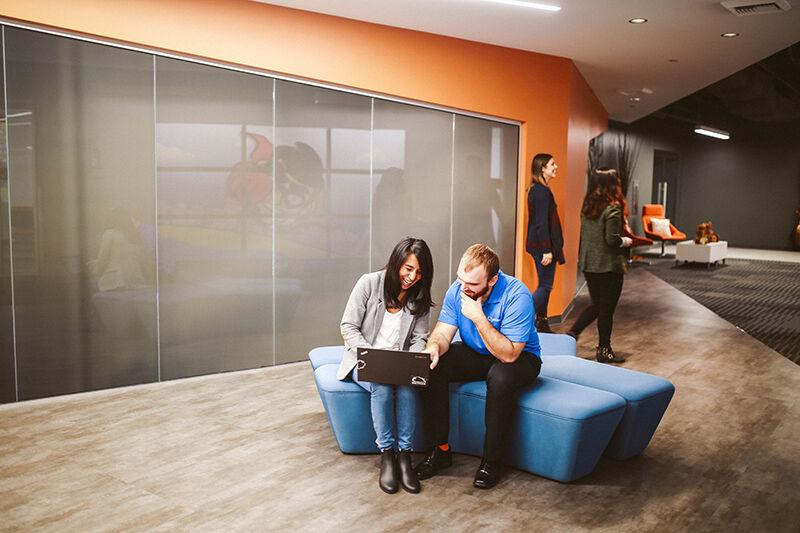 Large Business + Office Space
For four years in a row, our readers have chosen Bellevue-based BitTitan as both the best business (medium-sized in 2015 and 2016, and large-sized in 2017 and 2018) and best office space on the Eastside. How does this global cloud-computing business do it? Unlimited vacation days and biannual bonuses, perhaps? But it probably has more to do with the free candy station. It always comes down to free candy, doesn't it? Bellevue
Medium Business
Thirty years ago, Eli and Rebecca Almo left the real estate development business and opened their first assisted living facility in Seattle. Today, the couple's portfolio is spread throughout the Puget Sound region, including locations on Mercer Island and in Issaquah. The Almos' Gardens at Town Square in Bellevue offers comprehensive healthcare services in a facility that includes chef demonstrations, art shows, and more. Bellevue
Small Business
Eastside co-working spaces such as Cowork Box, ExtraSlice, Orange Studios, and WeWork increasingly appeal to freelancers, small-business owners, and the gig economy workforce. The Riveter is a female-forward workspace and community built for business and impact. Beyond just a desk and hot coffee, The Riveter offers its members the opportunity for professional development, networking, and business resources through on-site programming (like negotiations, VC pitching, or marketing), brand partnerships, and member benefits. The Riveter's 15-member team operates two locations on the other side of Lake Washington and, soon, Los Angeles. But the company plans to continue expanding its operations (hopefully to the Eastside). Seattle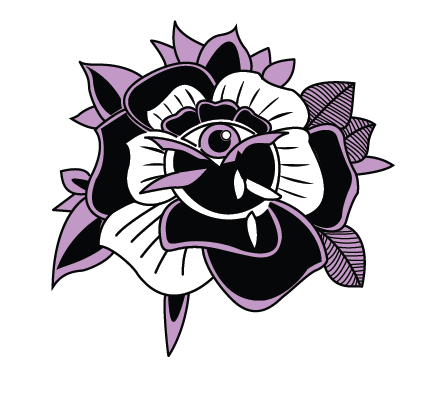 Tattoo Artist
Skilled artists Michael Adelstein, Mikol Jon, Brad Simmons, Brittany Sinclair, and Wil Spaedt (voted best tattoo artist by 425 readers last year) have made this full-service tattoo and piercing studio in downtown Bellevue a favorite among ink-inclined Eastsiders. While the ink dries, be sure to browse Skin and Soul Tattoo's eclectic retail shop, stocked with local art, body jewelry, and vintage clothing. Bellevue
Car Dealership
Lee Johnson
This automobile dealership has been owned by the Johnson family for decades, with its roots dating back to the 1930s. Today, the Lee Johnson Auto Family employs more than 100 people and sells Chevrolet, Hyundai, Kia, and Mazda vehicles. Kirkland
Auto Repair
Jeff Geitzen and his trusted team of skilled automobile technicians have fixed cars and trucks on both sides of Lake Washington for nearly 40 years. Bonus: Jeff's Auto Repair is eco-friendly, and Geitzen and his staff contribute to local school fundraisers and participate in community cleanups. Various locations
Attorney
Attorney Laura Hoexter is a trusted resource when it comes to two of life's toughest — yet wildly divergent — financial decisions. Whether it's helping an entrepreneur start her own business or settling an estate after a loved one passes away, 425 readers have consistently turned to Hoexter for expert legal advice. Her judicial acumen even spills over to community service, where she volunteers at the Wills for Heroes Foundation, which helps local police officers and firefighters prepare their wills. Seattle
Realtor
In the Eastside's white-hot and competitive residential real estate market, 425 readers turn to the knowledgeable and responsive attorney-turned-Realtor Daphna Robon to stay apprised of the details associated with buying or selling a home. Bellevue
CPA/Wealth Planner
CPA Renee Hawkes brings more than 20 years of income and estate tax experience to the table when she helps clients plan their estates and model their finances. "I strive to bring the best, highest-touch service to all of my clients," said Hawkes. "I don't just want to help you — I want to be your partner in building your future." Bellevue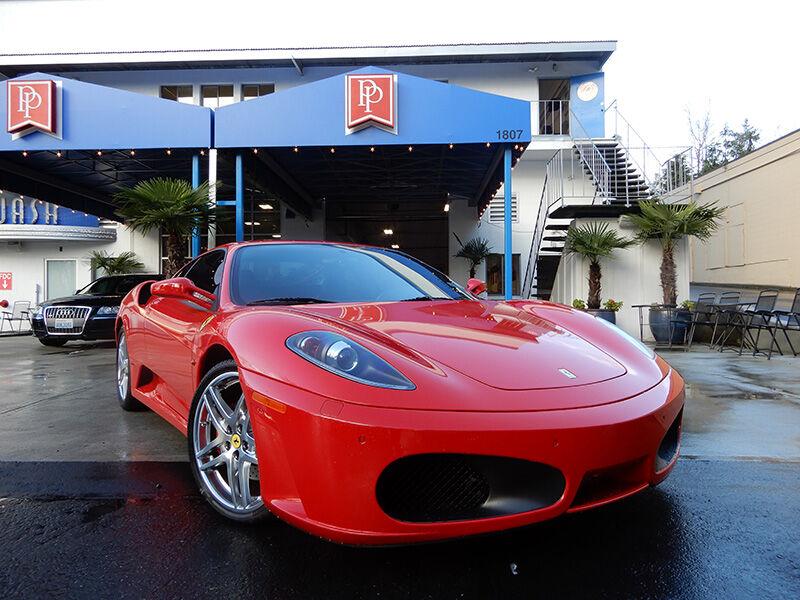 Auto Detail
Treat your car like you love it. That's the motto at Park Place Auto Salon, where your car will be hand-washed and pampered while you relax in a luxury lounge on-site. Bellevue
Best City
The city's vibrant waterfront downtown attracts locals and visitors to shop, dine, and play. The north-south Cross Kirkland Corridor Trail connects the State Route 520 Park & Ride to The Village at Totem Lake for walkers, runners, and cyclists. Add cutting-edge workplaces and a great school system, and you have this year's Best City.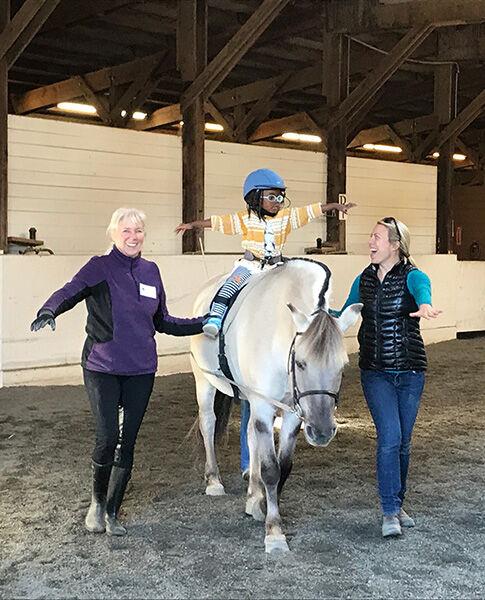 Nonprofit
Little Bit Therapeutic Riding Center
Hundreds of volunteers and nearly two dozen horses help children and adults living with disabilities to lead more enriched lives through adaptive horseback riding. Founded in 1976, Little Bit Therapeutic Riding Center offers equine-assisted therapies and activities that change lives one stride at a time. Redmond
Bank
What started as Continental Mortgage and Loan Company in 1921 has grown into HomeStreet Bank, which offers a portfolio of consumer, commercial, and private banking services, and is headquartered in Seattle with six branches located throughout the Eastside. What's more, HomeStreet Bank recently donated more than $1 million to local nonprofit organizations, and its employees spent more than 18,000 hours volunteering their time and energy in local communities. Various locations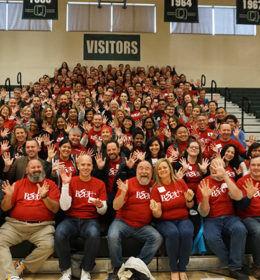 Credit Union
The not-for-profit financial co-op started out lean in 1935, with a $2.50 loan between Boeing employees. Today, Boeing Employees Credit Union (BECU), the largest credit union in Washington state, has more than 1 million members (both Boeing and non-Boeing employees), more than 2,000 employees, and more than $17 billion in assets. Various locations
Florist
This Eastside floral company is celebrating its 30th anniversary and shows no signs of wilting. Customers consistently turn to Fena Flowers for spectacular centerpieces and beautiful bouquets to illuminate any event and elevate all occasions. Kirkland
Insurance Agent
Sarah Steblay is a skilled personal risk management advisor who produces customized insurance plans for individuals and families in order to protect their valuable assets. Seattle
Mortgage Lender
Doug Perry has helped thousands of clients secure the best home-financing solutions over the past 30-plus years. He is a trusted mortgage manager who is regularly recognized as one of the nation's top loan originators. Bellevue
Cannabis Shop
The Novel Tree
Chris and Allie McAboy lead a friendly and knowledgeable staff that serves Eastside recreational marijuana customers at The Novel Tree, as well as customers seeking medical marijuana relief at The Novel Tree Medical next door. Bellevue
Fashion and retail
Boutique
Chapman Fina has been selling stylish clothes to Kirkland locals and visitors for many years. She's got an eye for upcoming trends and classic looks. Fina is also dedicated to supporting local nonprofits and charities. Kirkland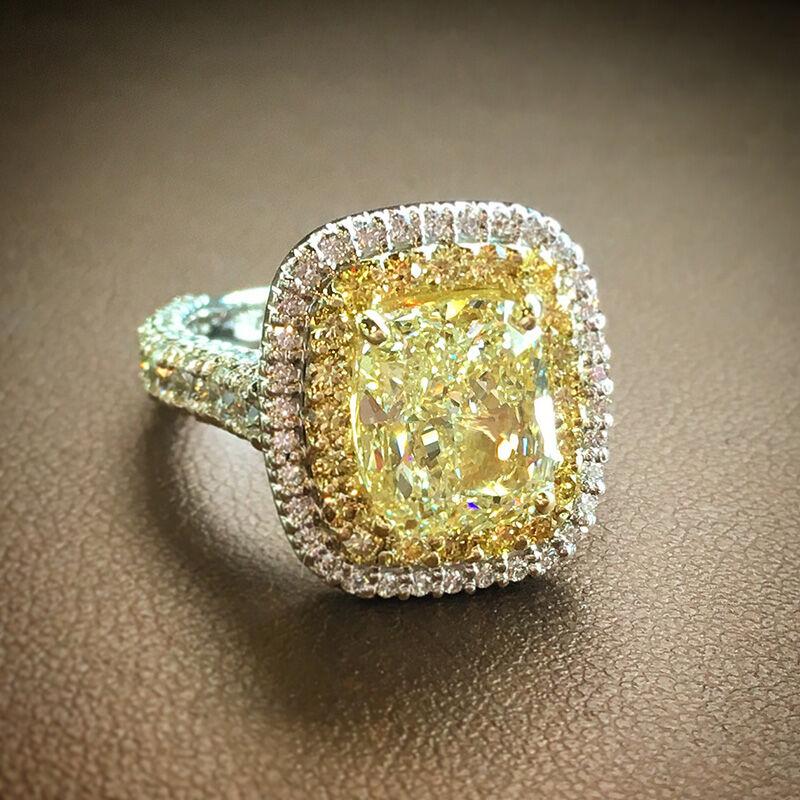 Jewelry Store
Jill Lewis launched her jewelry after branching out from a major jewelry manufacturer. From that day forward, J. Lewis Jewelry has been dedicated to the customer experience, and designing custom pieces that wow clients. Bellevue
Kids Store
Make sure your mini-me is feeling her best in on-trend and affordable clothes from Gap. Everyone wins. Various locations
Women's Shoes
Shoes aren't just cute; they affect the way you walk into a room. Look and feel your best in heels, flats, or boots from Crush that are high-quality, fashionable, and practical. Edmonds and Kirkland
Men's Shoes
If you wore your shoes to the top of Timbuktu and they gave you blisters, odds are Nordstrom will still take them back. Its customer service is incomparable and has been since 1901. Various locations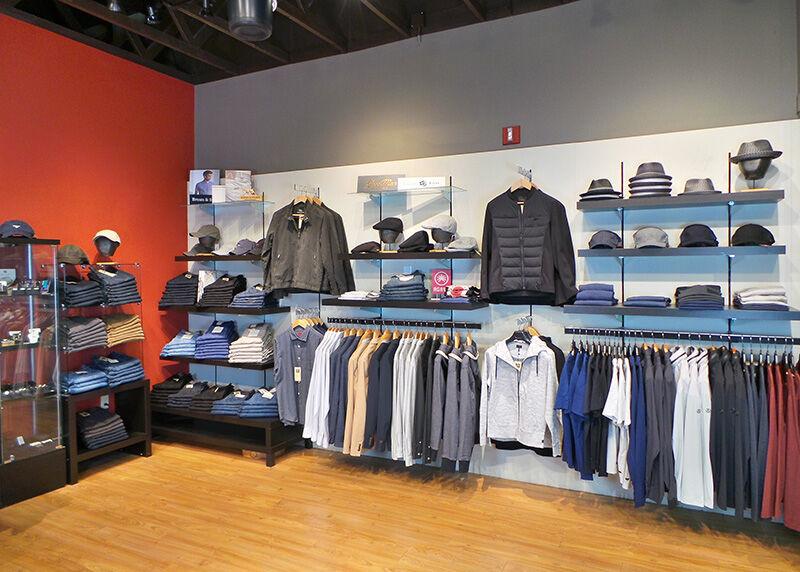 Mens Clothier
Guys who need a style upgrade should visit owner Konstantin Gorshkov at Seattle Thread Company and browse his curated collection of menswear. From hats to sports coats, there's a hot new thing for everyone. Kirkland
Thrift Store
Unique items are plentiful at Goodwill, and you're contributing to a good cause by shopping there. Various locations
Antique Store
Treasure hunt for precious things, from a wide variety of antiques to trendy farmhouse finds. Bothell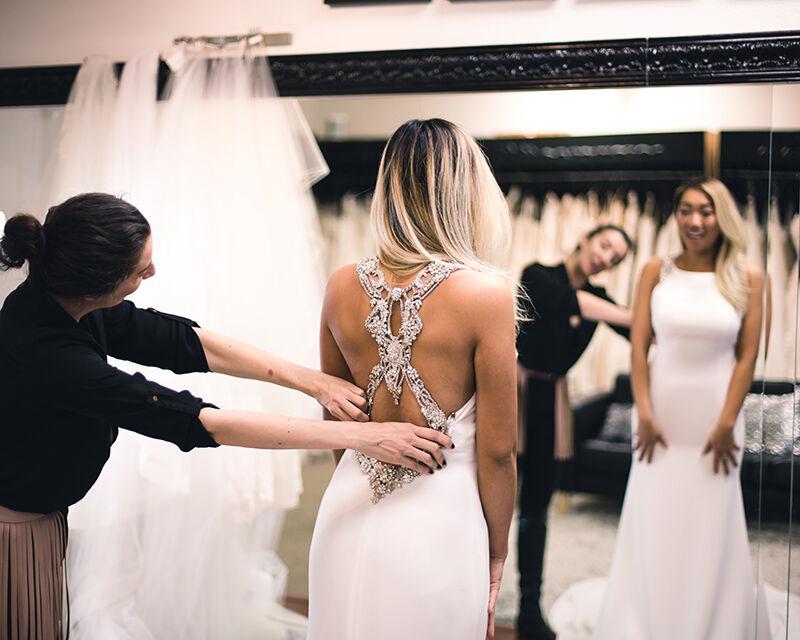 Bridal Shop
A wedding dress is the centerpiece of your big day. Look your best with help from stylists at LaBelle Salon who will ensure you find exactly what you want. And with several fashion designers, there's plenty of stunning dresses to choose from. Bellevue
Bookstore
Have you read Big Little Lies, or Rupi Kaur's new poetry collection The Sun and Her Flowers? Refresh your reading material by perusing the aisles of Barnes & Noble. You can also pick up a copy of 425 magazine there. Just saying. Various locations
Food and drink
Restaurant + Seafood
No matter your palate preference, there's a dish for everyone to love at Duke's — we're hooked on the lobster chowder. To boot, its menu items are sustainably sourced, from the fish to the herbs that delight your taste buds. Various locations
Mexican
For almost 20 years, Eastsiders have been relishing Cactus' Mexican eats since it opened its Kirkland location, the first outside of Seattle. Come for piping hot fajitas piled high with guacamole and caramelized onions, and stay for the long list of tequilas. Various locations
Burger
Dare we say burgers and fries are the kings of comfort food? So, if you're planning to indulge, do it at the best place in town. Tipsy Cow Burger Bar offers a variety of grass-fed burgers, many of which have a slice of melted Beecher's cheese. Oh, and be sure to order a shake! Redmond and Woodinville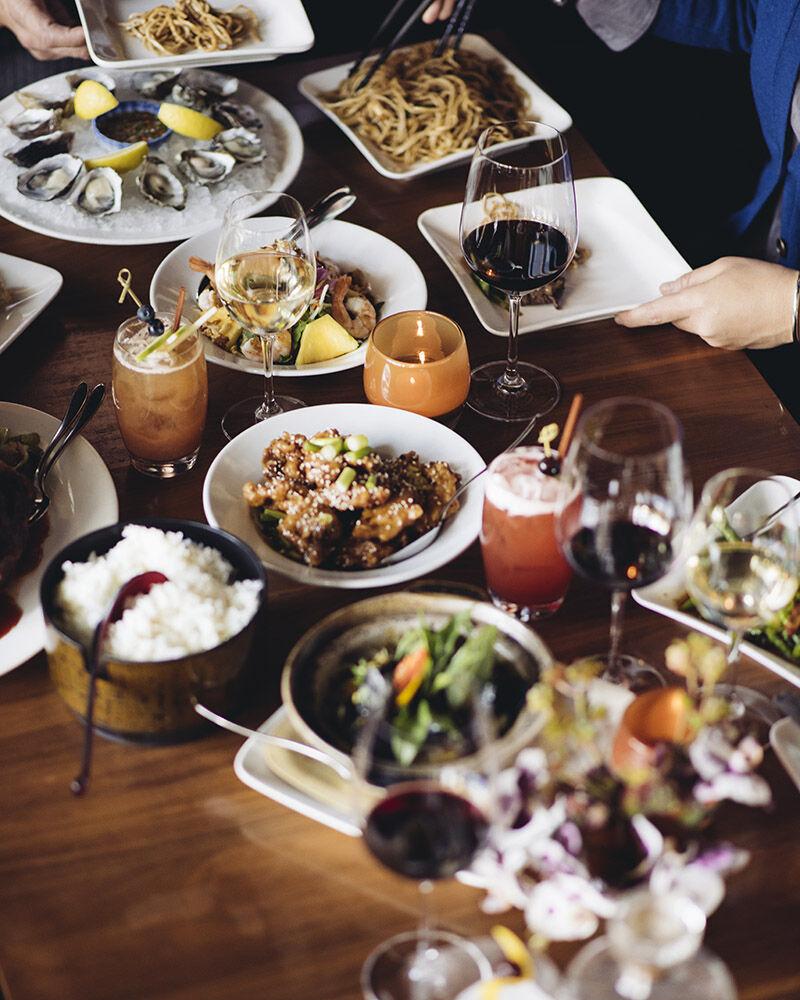 Vietnamese
Food as art has never been more apparent than it is at Monsoon. With the owners having grown up in Saigon, the dishes are inspired by Chinese and European cooking traditions and blended with traditional Vietnamese fair. Grab a table, or order the lunchbox delivery. Bellevue and Seattle
Brewery
Beaux Bowman established the brewery because he wanted to create excellent craft beer and a workplace he enjoyed being at. He succeeded. The award-winning brewery is a neighborhood favorite with rave reviews from locals. Redmond
Distillery
Grapes grown in the Pacific Northwest are distilled to a crisp vodka that is unlike anything else on the market. Founder Ian G. MacNeil created Glass Vodka to represent "a taste for curious rebellion." Seattle
Pizza
The founders of MOD Pizza, Scott and Ally Svenson, built the restaurant as a platform to elevate their employees and make the community a better place to live, but MOD also offers a fine slice of pizza. No more fighting over toppings. With the individual-style pies, pick all the toppings you want for one fair price. Various locations
Italian
Tropea native Lorenzo Scordamaglia trained in Genova and traveled the world for nine years before settling in the Northwest in 1983. When he opened Tropea Ristorante Italiano in 1996, his promise was to bring true Italian flavors to locals. We thank him for that. Redmond
Vegetarian
With Jujubeet, you're never sacrificing taste for nutrition. Founder Bianca Szyperski believes in selecting mostly organic and local produce to help the body heal itself. Grab a juice for on the go, or try a cleanse. Bellevue and Seattle
New Restaurant
Married duo Joseph and Randi Brazen opened Central Bar + Grill in fall 2017 as a passion project outside of their Brazen Sotheby's International Realty brand. It's the Eastside's sexy new bar, known for its vivacious cocktails, intimate setting, and delicious food. Bellevue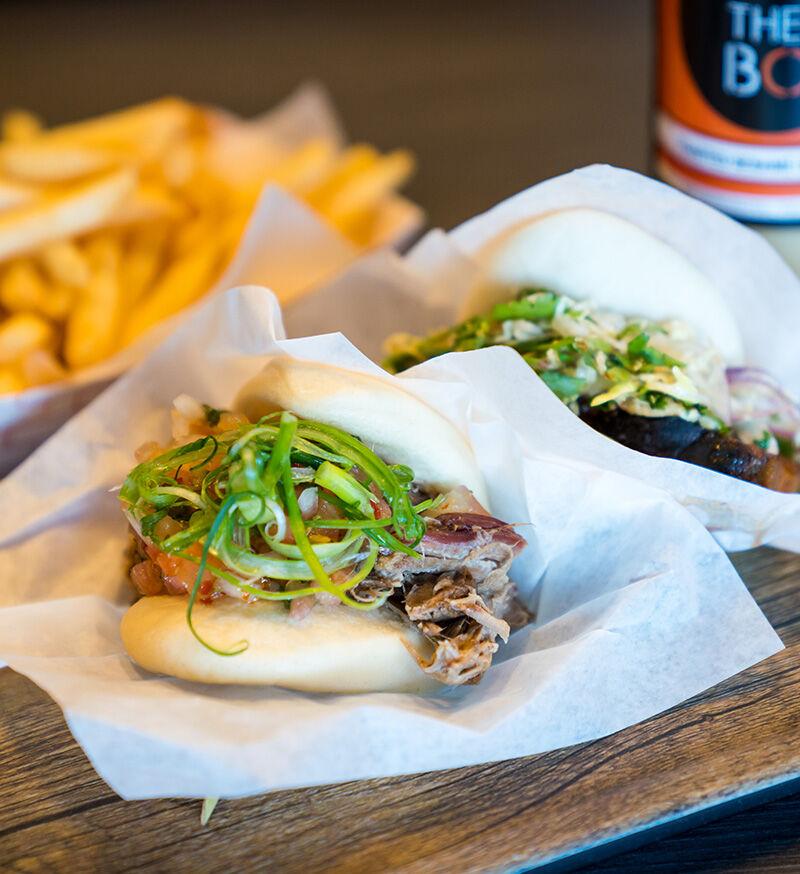 Food Truck
Led by executive chef and owner Reis Llaneza, The Box has reinvented the lunch hour with Asian fusion cuisine so good, it'll become your new lunch staple. Stop by for small bites, fresh salads, burgers, and more. Kirkland
Coffee Shop
What started as a small coffee shop in Woodinville, founded in 1998 by Morgan Harris, has grown to an operation with more than 100 employees and several Eastside locations. The organic coffee beans are among the highest quality sourced internationally, so you know every cup will be magical. Various locations
Bakery
Midori Bakery
The inside of a Midori Bakery may be an exact replica of heaven, with a constant aroma of sweet pastries and racks of freshly-baked treats. Take a moment to yourself with a hot brew and twice-baked croissant. Redmond
French
Only the highest quality ingredients make it into the kitchen of Le Grand Bistro. The Kirkland restaurant has been luring passersby with the heavenly scent of French cuisine for eight years and has become a staple for impromptu nights on the town and special occasions. Kirkland
Fine Dining
The dining experience is unprecedented with a comfortable ambience meant to make you feel at home and a top-tier menu that will leave you wanting more. You must, of course, go for one of John Howie's premium steaks. It's sure to be among the best you've ever had. Bellevue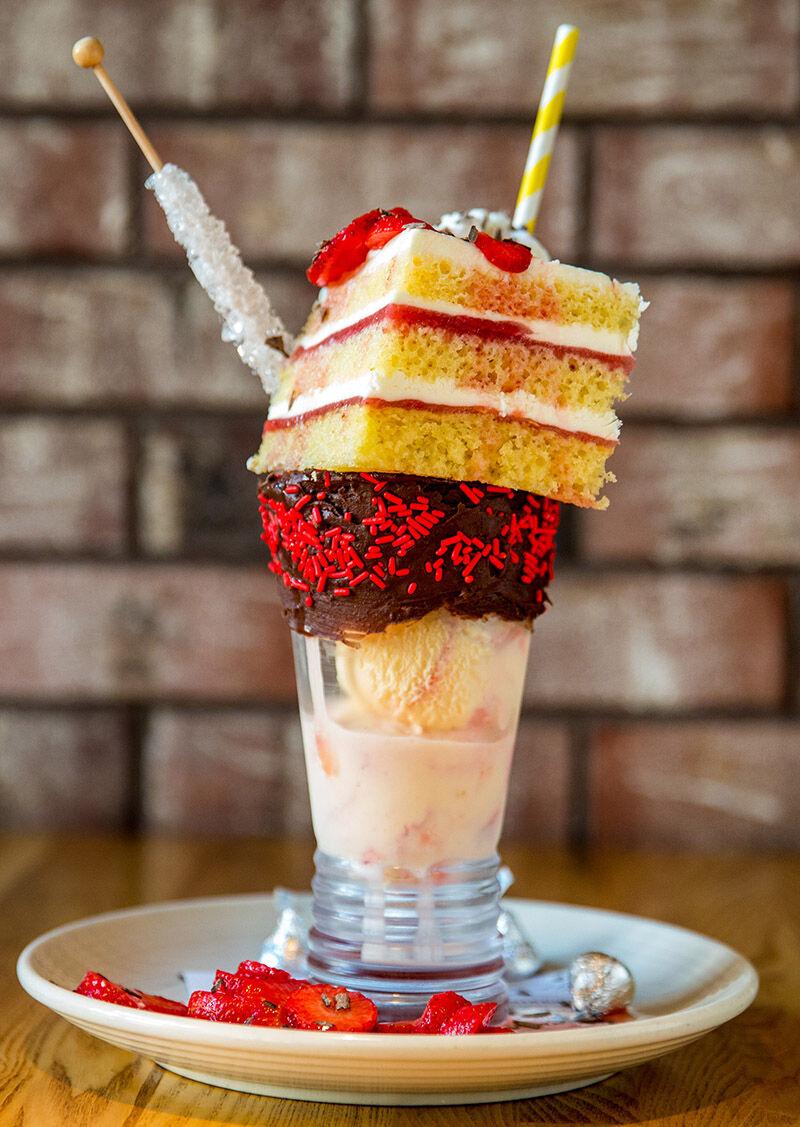 Happy Hour + Dessert
With cocktails and the taunting Margherita Pizze, Vivo 53 will be on the minds of many as the end of the day approaches. From 3-6 p.m. and 9 p.m. to closing, there's plenty of time for a discounted imbibe and tasty treat. Also, if you haven't tried one of the mile-high sundaes, you're truly missing out. Bellevue
Outdoor Dining + Cocktail + Romantic Dinner
There's no better setting for a night out than a waterfront table with fresh-caught seafood and great conversation over a bottle of wine. Take a night off from the bustle of daily life, and enjoy Water's Table at Hyatt Regency Lake Washington at Seattle's Southport. Renton
Grocery Store
Few grocery stores have achieved the same level of community devotion as PCC. The market began with 15 families in 1953 as a food-buying club and has grown into a Pacific Northwest treasure for buying its locally grown products. Various locations
Chinese
Facing East
Grab a table at Bellevue's Facing East with a group of friends, and order dishes to share so you can get the full experience of the expertly prepared Taiwanese cuisine. Bellevue
Doughnut Shop
There's no better surprise on a groggy Monday morning than a box of Top Pot doughnuts. It was founded on Capitol Hill in 2002 and offers more than 40 varieties. So, order a dozen or two, because you've gotta try 'em all! Various locations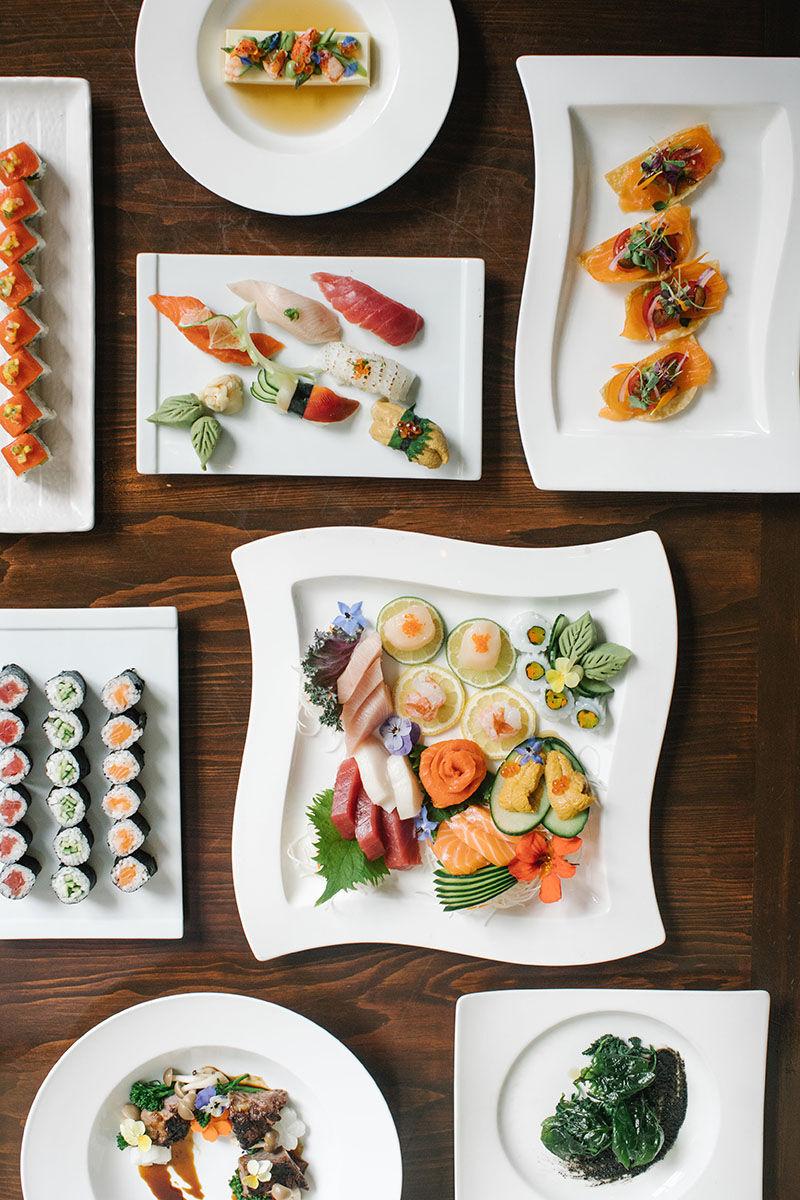 Sushi + Japanese
FLO Japanese Restaurant & Sake Bar
If the aesthetics of a perfectly plated sushi roll aren't enough to bring you into FLO, the unbelievable flavors of a uniquely curated meal will. And they will keep you coming back again and again to share the experience with others. Bellevue
Chef
Junichiro Ise at FLO Japanese Restaurant & Sake Bar
The artful mind of executive chef Junichiro Ise is behind the beautifully crafted dishes at FLO. With such refined attention to detail, it's obvious every plate is designed with care. Bellevue
Thai
In 1989, the original Bai Tong catered mainly to the Thai Airways crewmembers that frequented the restaurant near Seattle-Tacoma International Airport. The owner brought in top chefs from Bangkok to create authentic meals for the flight attendants. It's since expanded and is the local standard for excellent Thai food. Various locations
Barbecue
The Harrell brothers purchased 3 Pigs Bar B-Q in 1989 and have garnered more than 60 awards nationwide from barbecue cook-offs. Bellevue
Lunch, Cheap Eats, + Hole in the Wall
Boxed lunches are boring. Switch up your routine with a "build your own bowl" of poke at MIX Poke Bar. Ingredients for the traditional Hawaiian dish with a modern twist are prepared fresh every day. Bellevue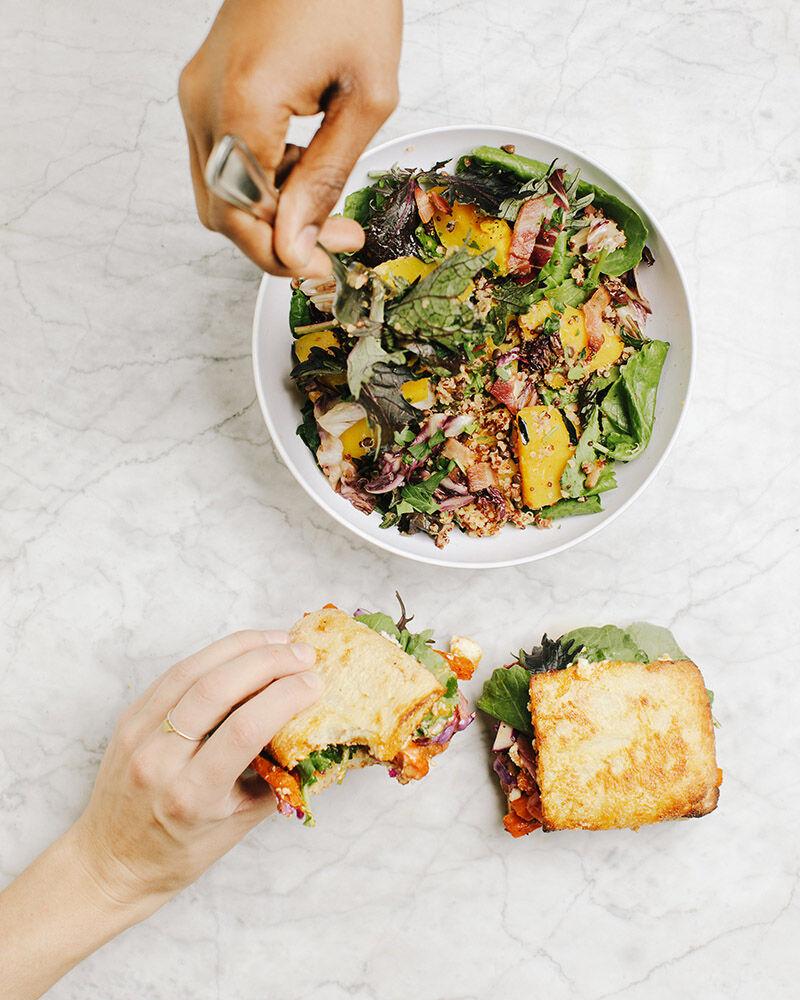 Sandwich
Simple sandwiches are elevated with fresh ingredients sourced from Homegrown Sprouting Farms in Woodinville and other area farms. Homegrown is all about keeping it local. Various locations
Drive-in
Simple. Delicious. Burgers. For more than 60 years, Burgermaster has taken it back to the basics with simple fixings. And if you aren't feeling a burger, try their Alaskan cod fish and chips with house-made tartar sauce. Various locations
Indian
Kanishka
Traditional Indian cuisine with some modern twists is Kanishka's signature. Grab it on the run, or treat your party guests to its catering service. Redmond
Winery
Located in Woodinville, Novelty Hill Januik Winery is housed in a modern and open space and is often the backdrop for swanky parties and beautiful weddings. People are welcome to drop into the bar for tastings, and larger parties can make reservations. The wines are award-winning — try them for yourself. Woodinville
Health and beauty
Hospital
EvergreenHealth in Kirkland offers a wide variety of services and programs that are among the most comprehensive in the country. Delivering the highest quality of care, EvergreenHealth is made special by the personal touch provided by the many staff members, physician partners, and volunteers. Kirkland
Pediatrician
For more than 50 years, Allegro Pediatrics has brought high-quality pediatric care to the Eastside. With locations around the area, care offered every day of the year, and services from prenatal onwards, kids of all ages are in good hands. Various locations
Dentist
By listening to patients' needs and focusing on their overall health, Dr. Libbi Finnessy shows extreme care and personal attention to each patient.  A believer in bettering the lives of others, Dr. Finnessy has traveled to Guatemala to do dentistry and works closely with nonprofits such as the domestic violence awareness and support organization Lifewire. She is changing the world one smile at a time! Bellevue
Orthodontist
Dr. Michelle Neal, who has 20 years of experience in orthodontics, can help anyone straighten a smile quickly and comfortably. The majority of Dr. Neal's patients qualify for Invisalign treatment. Potential patients can even go in to see her for a complimentary smile scan and evaluation. Kirkland
Spa
Yuan Spa helps customers embrace healing for the body, mind, and spirit through a blend of ancient Asian healing philosophies and contemporary Western spa technologies. A visit for massage therapy, advanced skin treatment, or herbal body treatment helps clients restore inner balance. Bellevue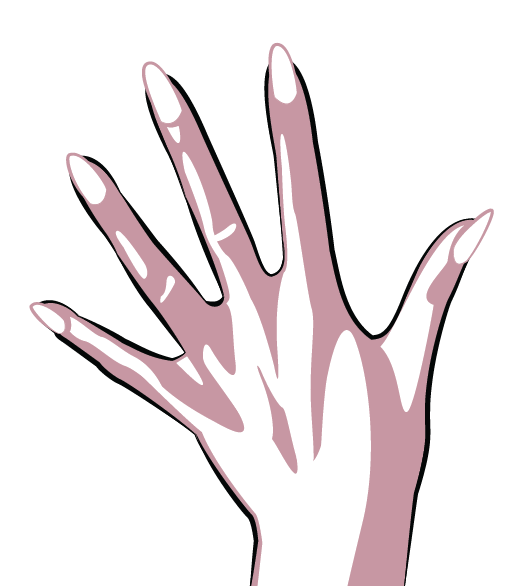 Mani/Pedi
Patsy James Exclusive Nail Spa
Patsy James opened her own nail studio after 20 years of working as a highly-sought after nail technician. She dedicates herself to providing top-quality and utterly relaxing nail treatments to men and women. Bellevue
Chiropractor
Dr. Pauline Haugen, Higher Health Chiropractic and Wellness Center
Repeat Best of 425 winner Dr. Pauline Haugen combines Eastern and Western chiropractic techniques and noninvasive therapeutic specialties to help her patients feel, move, and live better. Services include everything from injury rehabilitation and massage therapy to Pilates and nutritional coaching. To make care accessible to everyone, Dr. Haugen's practice offers affordable payment plans and accepts most forms of insurance. Bellevue
Doctor + Cosmetic Surgeon
Dr. David Stephens, Stephens Plastic Surgery
Dr. David Stephens is a board-certified plastic surgeon who has been based in Bellevue since 1998. He has made major advancements in endoscopic surgery of the breast and face that have positively impacted the nature of plastic surgery results. Bellevue
Naturopath
Dr. Brooke Weitz
Dr. Brooke Weitz at PRO Sports Club focuses on healing the entire body from the inside out. The Bastyr University graduate practices primary health, with a focus on women's health and pain management. She believes in empowering her patients to become their own health advocates, and helps give them the tools to do it. Various locations
OB/GYN
With 37 years of experience, Dr. Lawler is a highly skilled medical professional specializing in obstetrics and gynecology. He is affiliated with multiple hospitals around the area, including Overlake Medical Center and Swedish Medical Center. Bellevue and Seattle
Weight Loss Program
Offering plans based on the needs of each individual, 30/10 Weight Loss for Life takes a holistic approach to weight loss. The program focuses on accountability, diet, behavior modification, and education. By combining these elements, clients understand how food and exercise affect their bodies, and with this knowledge, they are able to make long-lasting change. Various locations
Physical Therapy
Little Bit Therapeutic Riding Center
The mission of Little Bit Therapeutic Riding Center is to enrich the lives of people with disabilities through adaptive horseback riding and hippotherapy. Practices used at the center help to address patients' challenges, such as deficits in balance, strength, endurance, coordination, communication, and attention. By using equine-assisted therapies and activities, the riding center hopes to improve the bodies, minds, and spirits of the patients it serves. Redmond
Gym
The health club, which offers courts, pools, exercise rooms, restaurants, and a spa, caters to many kinds of people, from singles to families to professionals. First opening its doors in 1973, PRO Sports Club was originally home to Seattle's NBA team, the Seattle SuperSonics. Since then, the club has grown into one of the premier health clubs in the country. Various locations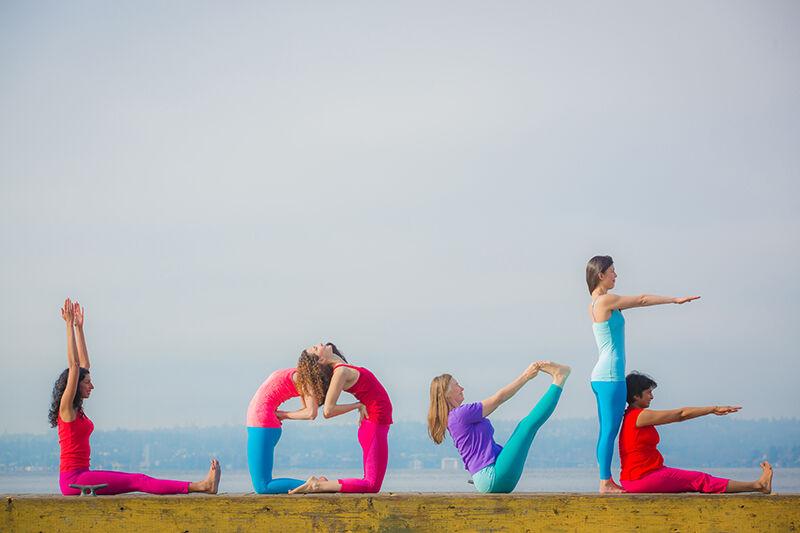 Yoga Studio
Since 1992, Alive & Shine Center has been the Eastside's premier, Indian family-owned authentic yoga, meditation, and lifestyle oasis, with the highly trained yoga teachers. They provide classes, workshops, and teacher trainings in Purna Yoga, Heartfull Meditation, and holistic living. Their mission is to teach safe and transformative classes, so students feel alive — and shine! Bellevue
Salon + Barber
Gene Juarez Salons & Spas can help just about anyone get his or her glam on. Offering cuts, color, skin treatments, makeovers, massage, and more, it's no wonder the salons are our readers' one-stop shop for all things beauty (and all things barbershop). Various locations
Personal Trainer
Chris Doran, Serious About Fitness
Whether you're looking to lose weight or get stronger, the process can often feel complicated and disheartening. With more than 20 years of experience, Serious About Fitness owner Chris Doran is an expert in personal training and sports medicine. Doran can help clients take the guesswork out of fitness and achieve goals that otherwise might have felt impossible. Redmond
Assisted Living
Since 1997, Áegis Living has been a leader in improving the happiness, satisfaction, and safety of its residents and listening carefully to the suggestions and concerns of residents, their families, and the employees. As a family-owned company, Áegis is empowered to make important decisions to help residents in new and innovative ways, making them effective trailblazers in bettering the environments of all assisted living centers. Various locations
Home and garden
Builder
Perhaps there is no better representation of the Eastside's residential aesthetic aspirations than BDR Homes' portfolio of angular, modern homes. Eastsiders agree: The family of independent companies that make up BDR Homes offers the best home construction experience in the region. Bellevue
Landscaper
Evans Creek creates gardens that provide homeowners with a little piece of heaven on Earth. With the right landscaper, you can transform any yard into a magical oasis. Whether your dream garden includes a water feature, a meandering pathway, or intricate lighting, Evans Creek can make it happen. Sammamish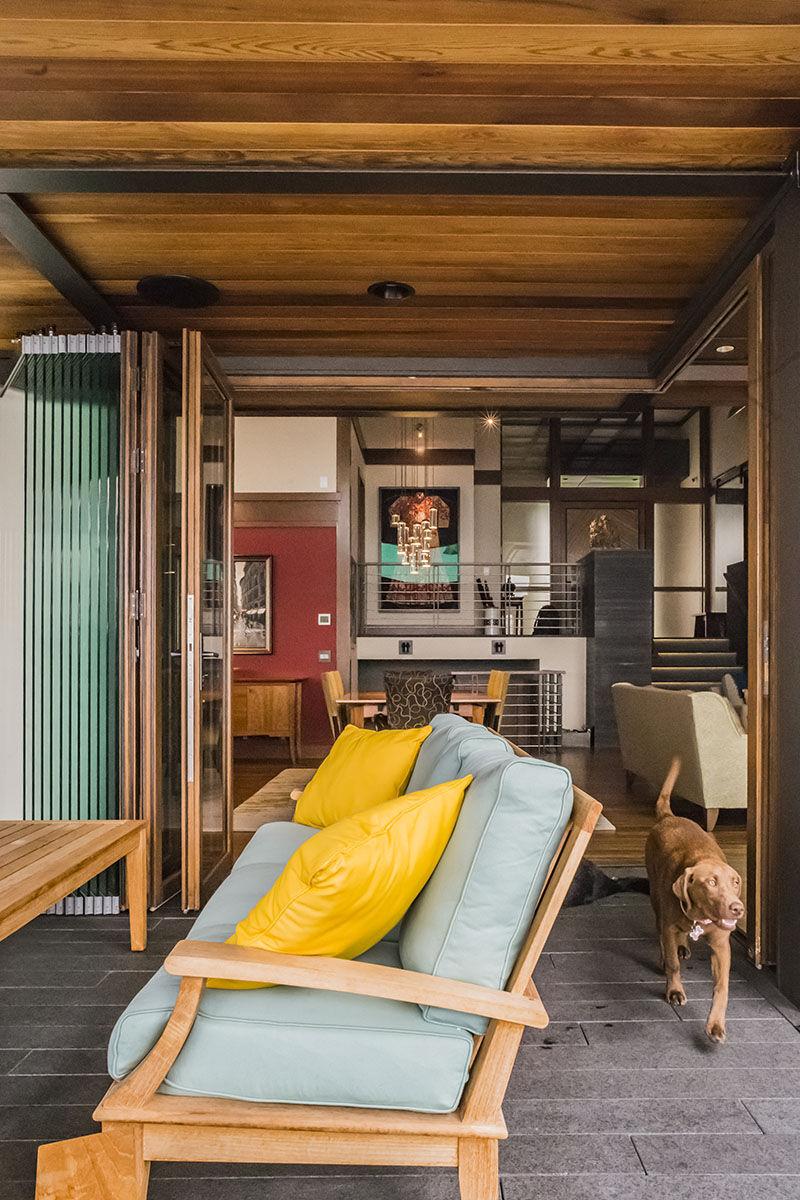 Remodeler
When you're hiring someone to remodel your home, you don't just want someone who will make it beautiful (though that is important); you want someone you can trust. Lakeville Homes has a reputation that dates back decades. Thanks to its solid standing, Lakeville Homes has a wealth of referrals and return customers. Bellevue
Apartment Community
Location, amenities, style, and community — The Meyden has it all. If you're looking for an elegant place to hang your hat in the heart of Old Bellevue, The Meyden offers luxurious apartment homes that offer just that, and more. Bellevue
Interior Designer
Wendy Albee's background in fine art is evident in her luxurious, gorgeous designs. Albee and interior designer Cathy Briskorn make an exquisite team. Together they transform living rooms, kitchens, bathrooms, bedrooms, and beyond, from everyday spaces in need of a little love, to places of breathtaking beauty. Bothell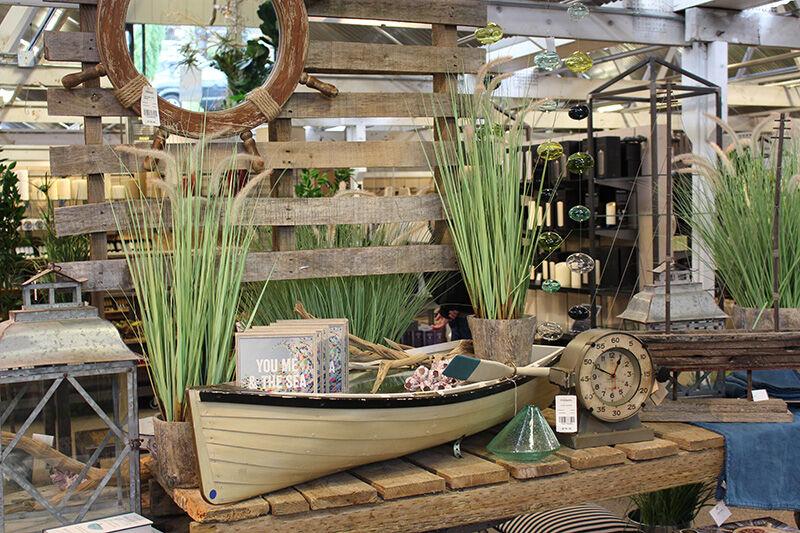 Garden Shop/Nursery
A trip to Molbak's will leave you rejuvenated, inspired, and likely with more new home and garden supplies than you ever intended to buy. Some people call Molbak's a nursery, others a home and gift store, but really, it's both. Shopping at Molbak's is an experience, and one that keeps people coming back, as it's been in business more than 60 years. Woodinville
Appliance Store
Albert Lee offers an exceptional selection of the top brand appliances, with a staff of professional and kind experts. Plus, it's an integral part of the community, sponsoring numerous charities and local events. Various locations
Furniture Store
There's a reason people on the Eastside keep coming back to Greenbaum Home Furnishings, which has been family-owned for nearly 60 years. A variety of high-quality furniture like no other, a dedicated staff, and a commitment to the Eastside community make Greenbaum more than a store, but an institution. Bellevue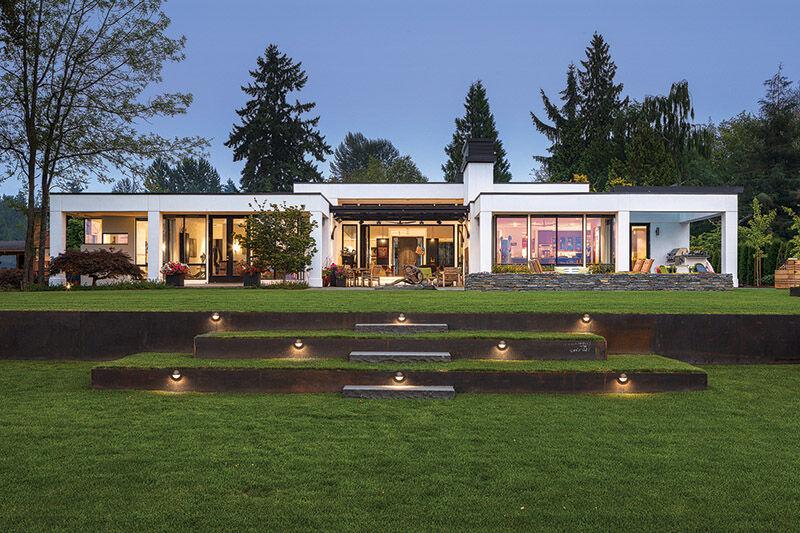 Architects
When it comes to designing homes that accent the Pacific Northwest's natural landscapes to create gorgeous spaces, Baylis Architects has it down. Whether your home is surrounded by forest, water, or breathtaking views, Baylis Architects will work to create a home that not only benefits from the Eastside's natural beauty, but adds to it. Bellevue
Kitchen and Bath Designer
Genay Bell strives for her designs to turn a space into a home. Designs created by Bell don't just look beautiful; they function the way one lives, and represent a client's personality and style. Bellevue
Kids
Public High School
The first thing you'll notice about Newport High School is the campus — it's absolutely beautiful. Beyond the pretty exterior and interior, Newport High is regularly ranked one of the top schools in the United States by Newsweek and wins countless awards. The school also has its own flock of laying hens! Bellevue
Public Middle School
Students at Tyee Middle School are diverse, bright, and full of promise. The Bellevue school boasts test scores well above average, and soaring enrollment, which attest to the competency and dedication of the school's staff and faculty. Bellevue
Public Elementary
Peter Kirk is known for its dedication to providing a first-class K-5 education; this is reflected in students' above-average test scores, below-average absenteeism, and right-on-target teacher-to-student ratio. Soon, the school will have a campus to reflect this excellence, with a state-of-the-art facility currently under construction. Kirkland
Private High School
In addition to core subjects, which are often taught above Washington State Department of Education requirements, Bellevue Christian School offers high school students placement courses, a cutting-edge technology program, and a math competition and performing arts programs that have won numerous awards. Bellevue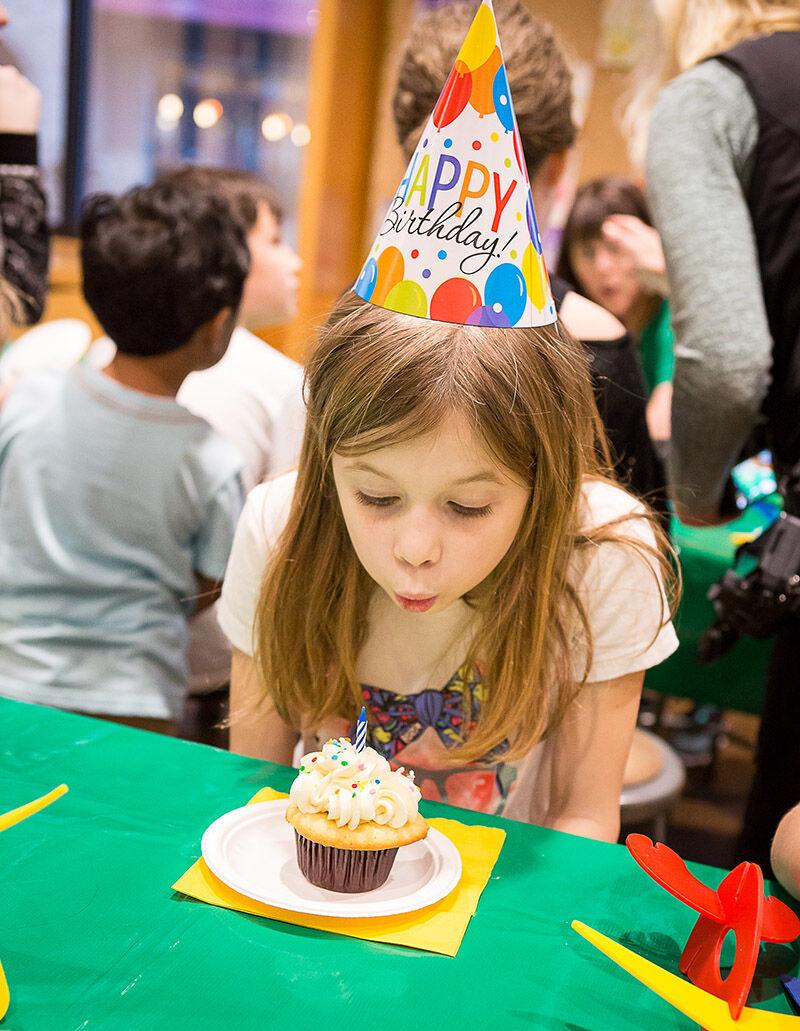 Birthday Party Place
Kids' birthday party planning can be taxing and keeping 20-plus kids busy for a couple hours is not easy, which is probably why parents on the Eastside love KidsQuest Children's Museum so much. With cupcakes and beverages provided, a climbing atrium, story tree, and countless other activities to keep kids entertained, it makes kids' birthday parties painless. Bellevue
Private Middle + Elementary School
From kindergarten to middle school, students at Eastside Christian are above the curve in their learning because of access to differentiated learning groups, advanced math classes, access to technology, and a variety of electives to choose from. So, it comes as no surprise these students succeed academically, and score exceptionally well on the Washington State Smarter Balanced test. Bellevue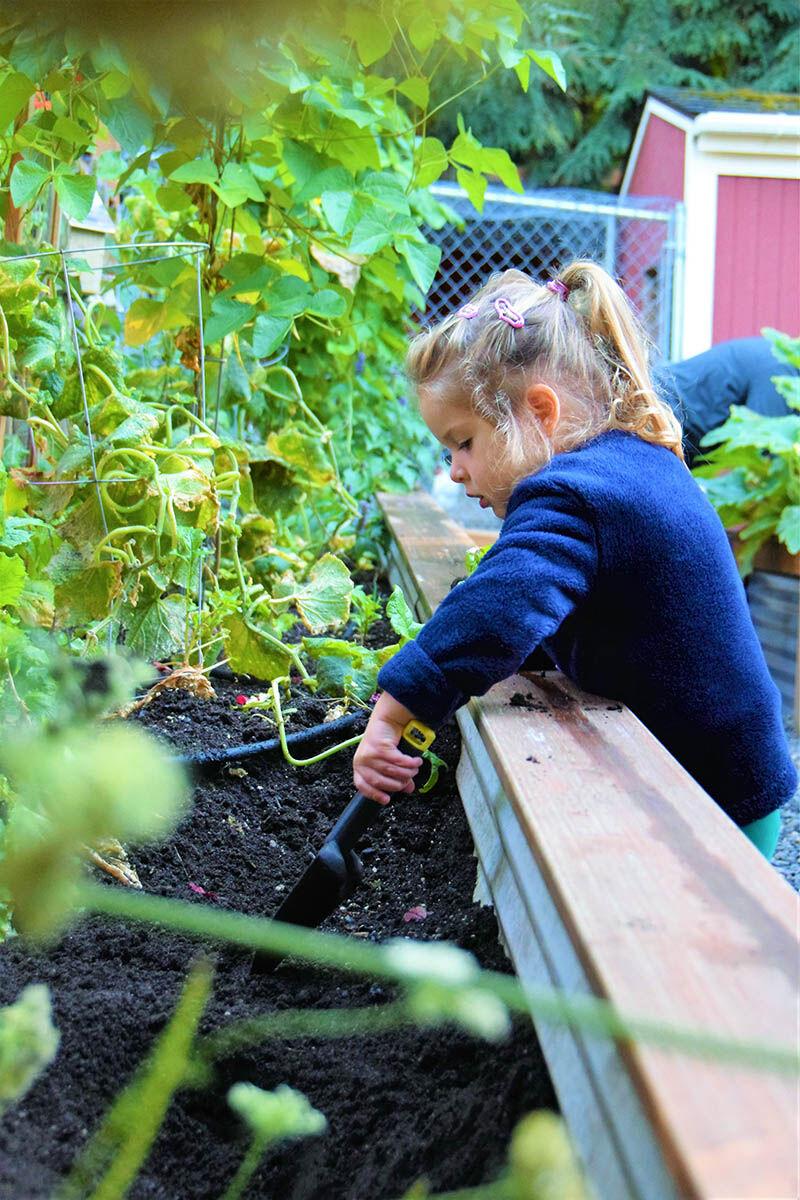 Teacher
Carolyn Karkainen, Eastside Christian School
Carolyn Karkainen has been teaching first grade at Eastside Christian School for nearly 30 years. Karkainen is passionate about teaching children how to read and shows admirable patience and skill in guiding children who struggle with reading to discover the magic of language independently.  Bellevue
Daycare and Preschool
Let's face it. Kids are spending less time outside and more time glued to screens, which is why Montessori Children's House is a breath of fresh air, literally. The nature-focused school sits on a 5-acre, farmlike campus that lets kids connect with the outdoors and learn at their own pace. Eastsiders love that Montessori also offers childcare before and after school to enrolled students. Redmond
Pets
Veterinarian
Dr. Judy Hung, Eastside Veterinary Associates
Perhaps so many of our readers trust their pets with Dr. Judy Hung because the Eastside Veterinary Associates medical director has a straightforward philosophy on pets: Life is better with pets! Clearly, Hung practices what she preaches because she has a menagerie of furry roommates at home, including Ringo, Moby, Bo, Waffles, Nugget, Meany, Colonel, Katsu, and Kaarage. Kirkland and Newcastle
Groomer
Eastsiders don't trust their pets' new hairdo to just any pet groomer. Instead, they go to an experienced, time-tested professional. Der Pet Haus has served our four-legged friends for 50 years, and in an environment that is safe, clean, and relaxing for both the pet and pet parent. Bellevue
Doggy Daycare
Dana Wilson, Walk Your Dog?
Whether traveling out of town for the weekend, or just working late, Eastsiders continue to trust Dana Wilson with their four-legged best friends. Perhaps the reason pet owners are so fond of Wilson is because she doesn't just take dogs for a jaunt around the neighborhood. Instead, she routinely ventures to the Marymoor Dog Park and spends time playing and interacting with each pet. Moreover, Wilson is certified by the Red Cross to perform first aid on dogs and cats. Redmond
Travel and recreation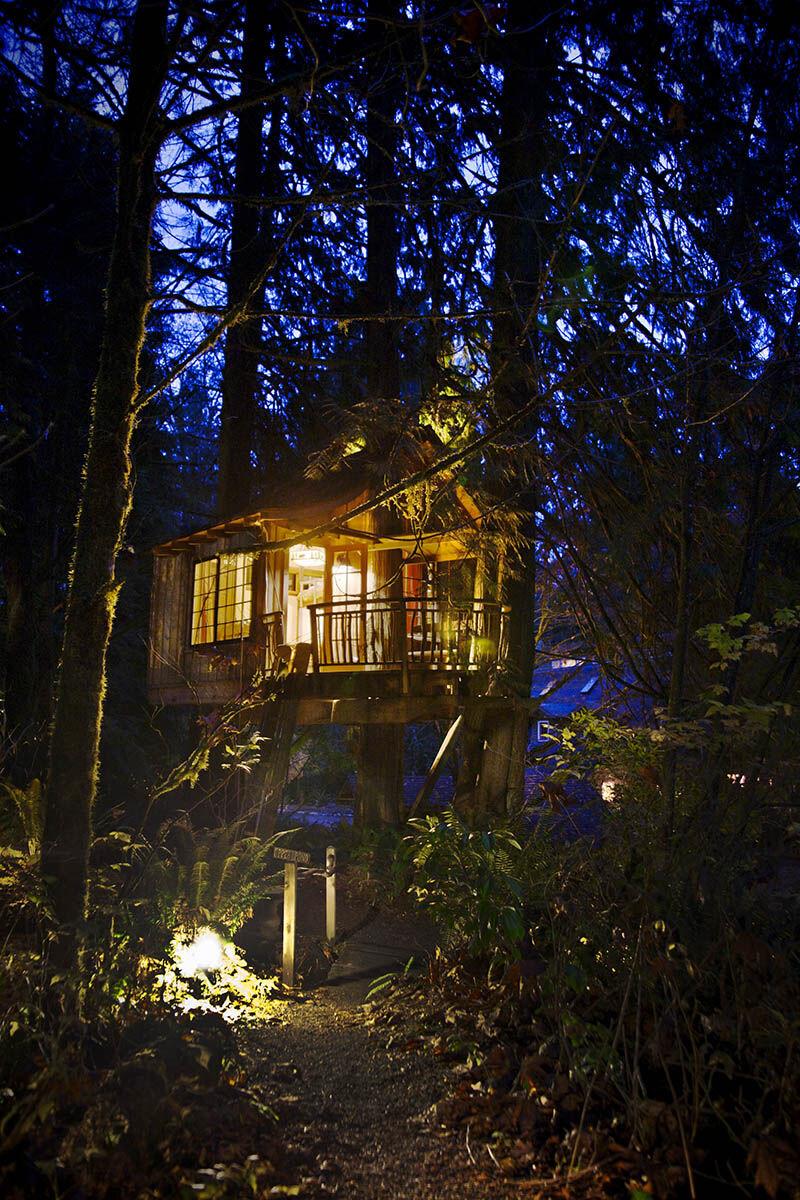 Bed and Breakfast
Ever wanted to spend the night in a dreamy, secluded treehouse? TreeHouse Point offers lodging, guided tours, wedding accommodations, and meeting spaces, all set in a gorgeous, forested area that feels miles outside of urban life. Issaquah
Cruise Line
This isn't Holland America's first time on this list. The cruise line offers trips to places like Alaska, Asia, Australia, the Caribbean, Europe, and South America. While sailing to some of the most beautiful places on Earth, passengers can feast at fine dining restaurants, jam to live jazz, and book a relaxing visit to the spa. Seattle
Golf Course
The Newcastle Golf Club has two courses, a practice facility, and an upscale grill. All three are surrounded by classic, awe-inspiring Pacific Northwest scenery. If you aren't a golfer, relax at the restaurant with a cocktail and decadent meal. Newcastle
Airline
Alaska Air
Alaska Air's purpose is, "Creating an airline people love." And with free on-flight movies, Washington wine, and craft beer on board flights to more than 110 destinations, it's hard not to. Later this year, the airline will also offer flights out of Paine Field in Everett. Seattle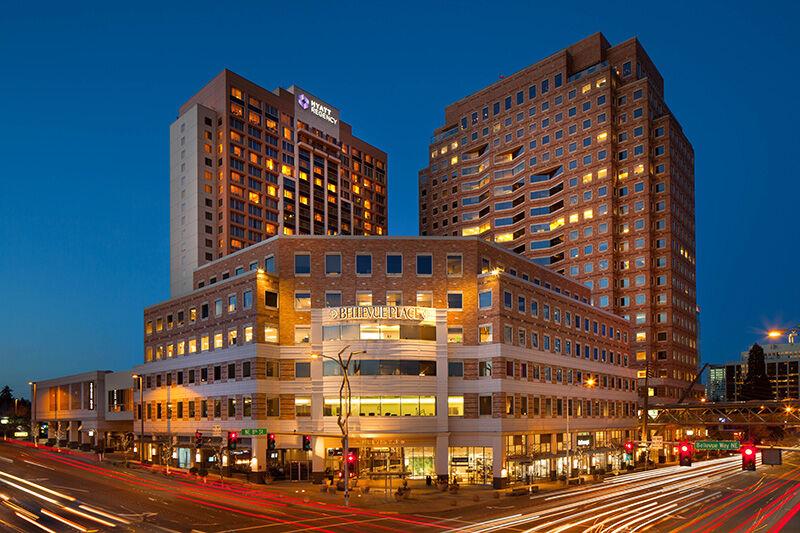 Hotel
The fashionable Bellevue hotel is conveniently located near lots of stores, restaurants, bars, and outdoor activities. Its 732 rooms feature mountain, lake, and city views, and its on-site restaurant serves a truly delicious weekend brunch. Bellevue
Wedding Venue
If you've ever wanted to say, "I do" in front of a stunning view of Lake Washington, Hyatt Regency Lake Washington is the place to go. The hotel offers 60,000 square feet of indoor and outdoor event space, including ballrooms with floor-to-ceiling windows and lakeside areas with sunset vistas. Renton
Kid-Friendly Destination
The hands-on, interactive museum gives kids a chance to get up close and personal with science, technology, engineering, art, and math. KidsQuest exhibits and programs are geared toward children from birth to age 10. During the summer months, the museum is open seven days a week. Bellevue
Hike
The 8-mile round-trip hike through old-growth forest has been popular for years. Just a short drive from the Eastside, the trail leads to picturesque views of Mount Rainier, Snoqualmie Valley, and the Olympics. North Bend area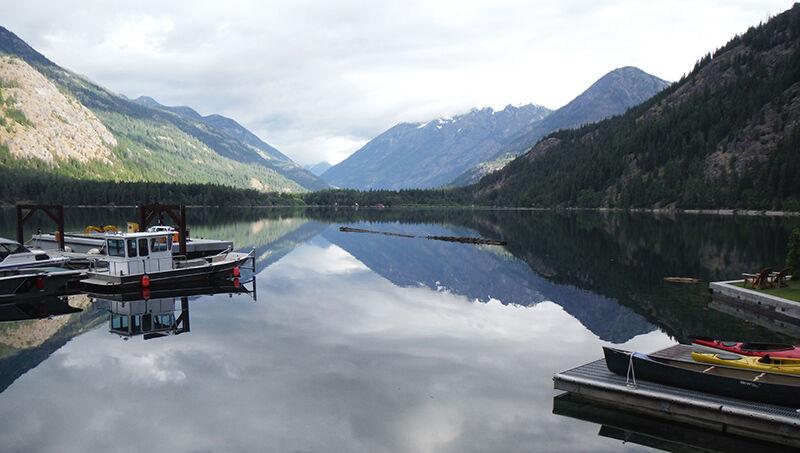 Northwest Travel Destination
A four-hour drive from the Eastside, Lake Chelan is the perfect year-round destination. Go wine tasting, spend the day hiking, or break out your water skis. The area offers numerous activities that range from relaxing to entertaining to downright thrilling.
Citizen of the year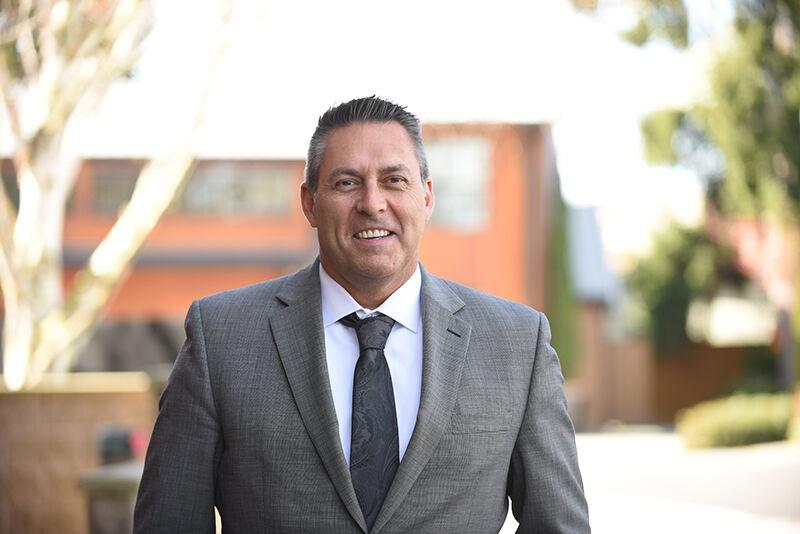 Gary Rubens is a well-known angel investor, but his heart lies with local students vying to advance their educations, which is why his foundation has donated millions in scholarships. Rubens and many others received nominations for our annual Citizen of the Year, and after careful consideration, the editorial team is proud to name Rubens the honoree.— Shelby Rowe Moyer
It's not just that Gary Ruben's family didn't have the money for his college. He couldn't even afford the gas money to drive his green Plymouth Barracuda from Issaquah to the Washington State University campus in Pullman, let alone support himself once he got there. So, when he got his acceptance letter, he was elated, and then reality set in.
"I remember thinking, 'My friends are going to go to college, and they'll come out in four years making a lot of money,'" he said. "'What can I do in these four years to work hard and be successful?' What I was lacking in formal education, I would have to make up in hard work and dedication."
Instead of college, after graduating high school, he worked in construction, and then for an aircraft interiors company in Issaquah. He bought his first house in North Bend at 21, and worked for a contract lighting company in Kirkland that built custom lighting for hotels.
In 1990, Rubens founded his first business, Architectural Designs, and in 1999, he launched ATGStores.com and LightingUniverse.com — online retailers for home furnishing stores before online shopping was a freeway for commerce. When Lowe's purchased ATGStores, Rubens suddenly had a windfall of money and wanted to pay forward his success to fellow entrepreneurs, as well as students wanting to pursue higher education.
His work life consists of three main buckets, he said: philanthropy, about which he is most passionate; real estate investing; and angel investing in tech startups. In 2012, he and his wife, Jennifer, created the Rubens Family Foundation, which supports education programs that serve underprivileged students who often are the first in their family to go to college.
"I want to help people who don't necessarily need a hand out; they need an opportunity," he said. "The best thing that gives people the opportunity is more knowledge, more education, so they aren't reliant on someone else. … The best thing I can do is help young people like me who were high-potential, low-opportunity be high-potential, equal-opportunity."
Since its founding, the Rubens Family Foundation has donated about $30 million and helped thousands of kids. The most rewarding part for Rubens is meeting the students he's impacted. Some have asked him about his college experience, or why he doesn't go back to school now. That got him thinking: Why not go?
So, more than 35 years later, he's a proud Cougar, taking classes online to earn a bachelor's degree in social sciences. In hindsight, Rubens said he doesn't think he was ready for college at 18 years old. During his career, he's refined his time-management skills and is better equipped to handle the workload. Through this experience, he also better understands what his scholarship awardees are going through.
"Many of them are low-income, single-parent homes," he said. "They have to work; they have to help at home. How are they juggling all of that stuff? Now I get a sort of broader picture. I have all of these things going on in my life. I have a family and multiple businesses, and I'm trying to do school work as well. That's been pretty cool to open my eyes to what they go through."
When the 55-year-old isn't investing or running his foundation, he's visiting his two adult children and is incredibly active. Last year, he took up cycling and participated in Obliteride. This year, he's planning to complete his first triathlon. It doesn't seem like much gets in his way.