Restaurateur Opens Newest Venture in West Seattle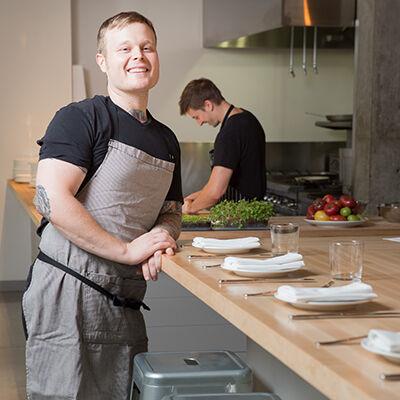 With the opening of his first restaurant, Vendemmia, in 2015, executive chef and restaurateur Brian Clevenger made an impression on the Seattle culinary scene. But it didn't stop there. In the past four years, he's opened four more restaurants in the city. Haymaker, which opened in July, has most recently caught our attention. The new eatery's menu is evocative of Clevenger's Italian-leaning palate but includes the addition of new American fare, with items like grilled pork collar with mission figs and polenta or prime New York steak with French fries and bone marrow. Complete with signature cocktails, weekend brunch service, and patio seating, this restaurant is sure to impress.
Rent a Yacht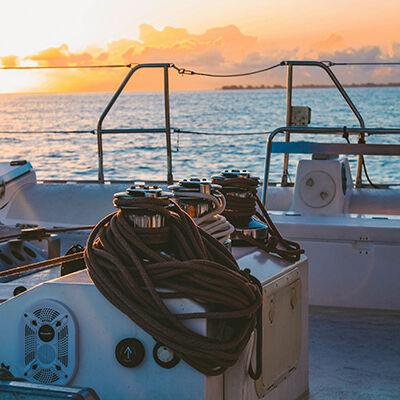 There's no better way to spend a summer evening than out on the Puget Sound aboard a luxury yacht. For most, this is a rare — if ever — occurrence. But not anymore. Boatsetter, the Airbnb-style market for yacht rentals, makes it easy to take off from the city into the sea. There is a wide selection of privately owned vessels available to rent for boating adventures. If you don't have a boating license or want to enjoy the yacht as a passenger, tap into Boatsetter's captain network to secure a captain at the helm. All rentals include insurance, 24-hour and on-the-water support. No membership required.
Gucci Handbag Heaven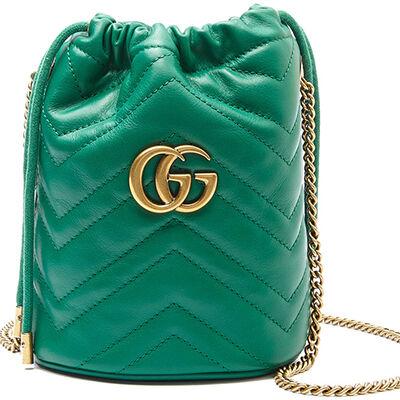 What could warrant a trip to the city more than 1,500 square feet of Gucci handbags? The new handbag shop has opened in the Nordstrom Seattle flagship store. It features row after row, shelf after shelf, of the newest handbag collections. Whether they be classic styles reimagined, fashion-forward introductions, or the exclusive limited-edition Gucci Marmont mini bucket bag in emerald green leather to celebrate the launch — this store is the only place downtown you can find them.
Giving Willy Wonka a Run for his Money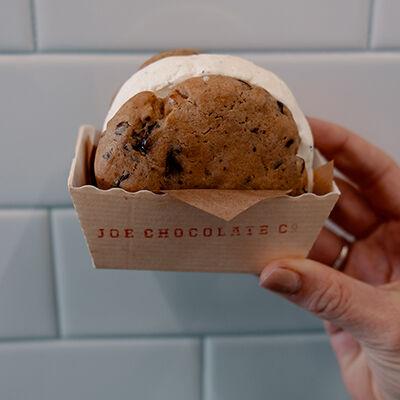 Joe Chocolate Co. opened in June in Pike Place Market, and we have been in confectionery paradise ever since. This chocolate factory is pretty much Willy Wonka's for Pacific Northwesterners; they have tubes of melted chocolate running through the shop, and it's all sustainably and ethically sourced. No unpaid Oompa Loompa labor here. This summer, you can cool off with iced sipping chocolates, cold-brew Thai slushies, or chocolate-dipped ice cream sandwiches. It's OK, we're drooling, too.
Head to the Hot Spot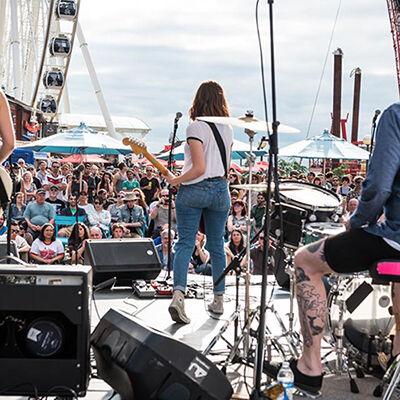 ree family-friendly entertainment will be presented every weekend through Sept. 2 at Pier 58, 1401 Alaskan Way, thanks to the Friends of Waterfront Seattle. Hot Spot summer events will include live concerts, Zumba fitness classes, the Seattle Sounders' FC RAVE Foundation Soccer Octagon, summer theater, and many more activities.
friendsofwaterfrontseattle.org/events
Seattle Walk Report Now a Book
If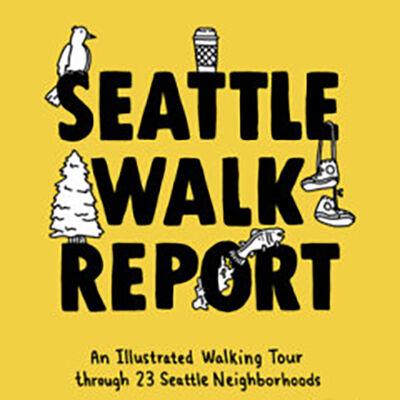 you've already been following the Instagram @SeattleWalkReport, you'll want to buy the book by the same name. The self-taught cartoonist who has been documenting her strolls through Seattle with sweet black-and-white comics. Spend five minutes on the corner of 8th Avenue South and South King Street with a guy wearing two pairs of glasses reading a map, and 31st Avenue and East Yesler Way when she finds a missing clog. Nothing goes unnoticed on Ryan's walks through 23 neighborhoods. The book goes on sale Aug. 13 from Sasquatch Books. 
Summer at MOHAI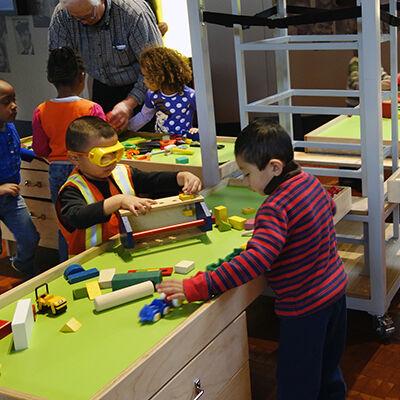 There is a lot going on in the summer, and MOHAI is open until 8 p.m. Thursdays in August so you can enjoy the Agents of Change pop-up exhibit, the updated Kid-Struction Zone, and family-fave miniMOHAI.