Pat and Dan Howard moved from Montana to Washington in 1972 as young adults, shortly out of high school, to take over a frame shop in North Seattle.
Dan's sister was involved in the shop, and Pat said, "Obviously we were young and didn't know what we wanted to do when we grew up." But the couple's whim evolved over 45 years into a highly successful gallery and custom frame store in Kirkland, Howard/Mandville Gallery — Mandville is Pat's maiden name — which represents more than 60 regionally, nationally, and internationally acclaimed artists in 4,000 square feet of refined gallery space.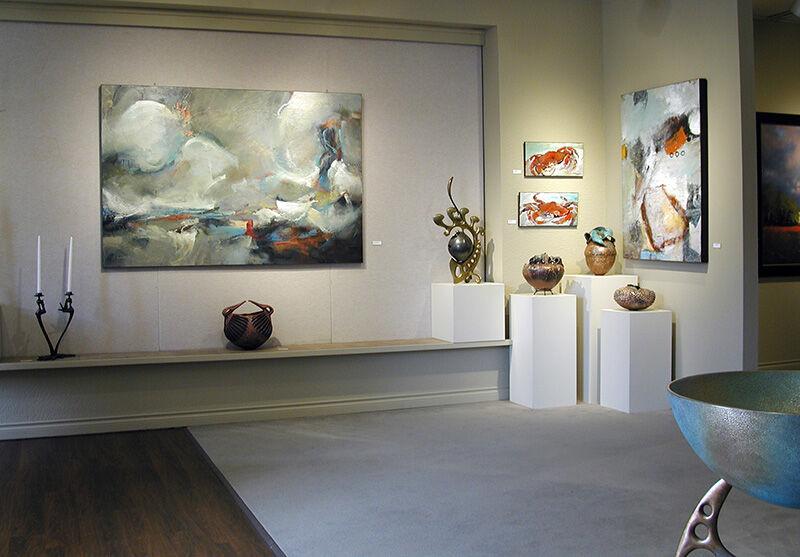 Pat said she had no formal background in art, but her uncle was a well-known art auctioneer in Montana, and she picked up knowledge of the industry from him. As they became engrossed in the art world, the Howards forged relationships with nationally known artists and became one of the largest limited-edition print dealers in the country. Now they exclusively sell originals, but their early days at the Seattle frame shop were a solid foundation. In 1984, they opened their first gallery and frame shop in Edmonds, which they closed 15 years ago, and launched their Kirkland location in 1990.
Kirkland has seen a fluctuation of galleries opening and closing since Howard/Mandville opened, Pat said, and they've been among the few to weather the recession. Part of what sets them apart is the breadth of well-established artists they choose to feature, she said. The majority of local galleries feature only Pacific Northwest artists, and while they do represent some regional artists, they wanted to be on a national scale.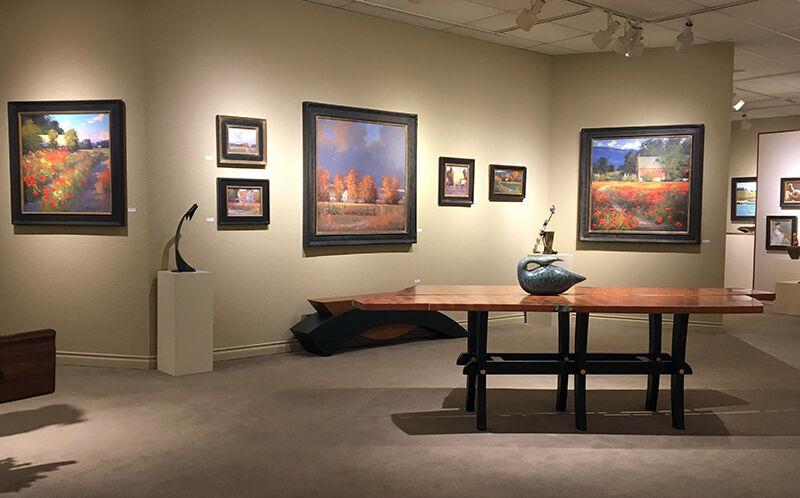 Recently, the gallery hosted a show for Canadian landscape painter Renato Muccillo, whose al fresco escapes are so realistic, it feels like you've wandered into a living scene of forested rivers or rural sunsets. Dan said they're his only U.S. representatives, and he's developed a strong American following in their gallery. The show sold out with people from New York, Texas, and Canada seeking his work. They have clientele all over the country.
Some of their current artists, like Washington natives Michael Ferguson and Teresa Saia, have been featured in the gallery for 25 to 30 years. Pat said first and foremost, she and her husband have to like the artists' work. It's hard to sell something you can't get behind, she said. And there has to be a public interest.
"There are artists that I love to death but wasn't able to sell (their work) for whatever reason," she said. "These people that we have, they've earned their way by our customers being interested enough to purchase their work."
The gallery's annual small-works show runs through Nov. 12 and will include roughly 140 paintings that are 11-by-14 or smaller and is among their most popular shows. "It's very eclectic, very diverse in subject matter and medium and price," she said.